Becky Lynch Is So Excited to Become a Mom — When Is the WWE Star Due?
Becky Lynch revealed on the May 11 'Raw' episode that she is pregnant and regardless of when her due date is, she is taking time off from wrestling.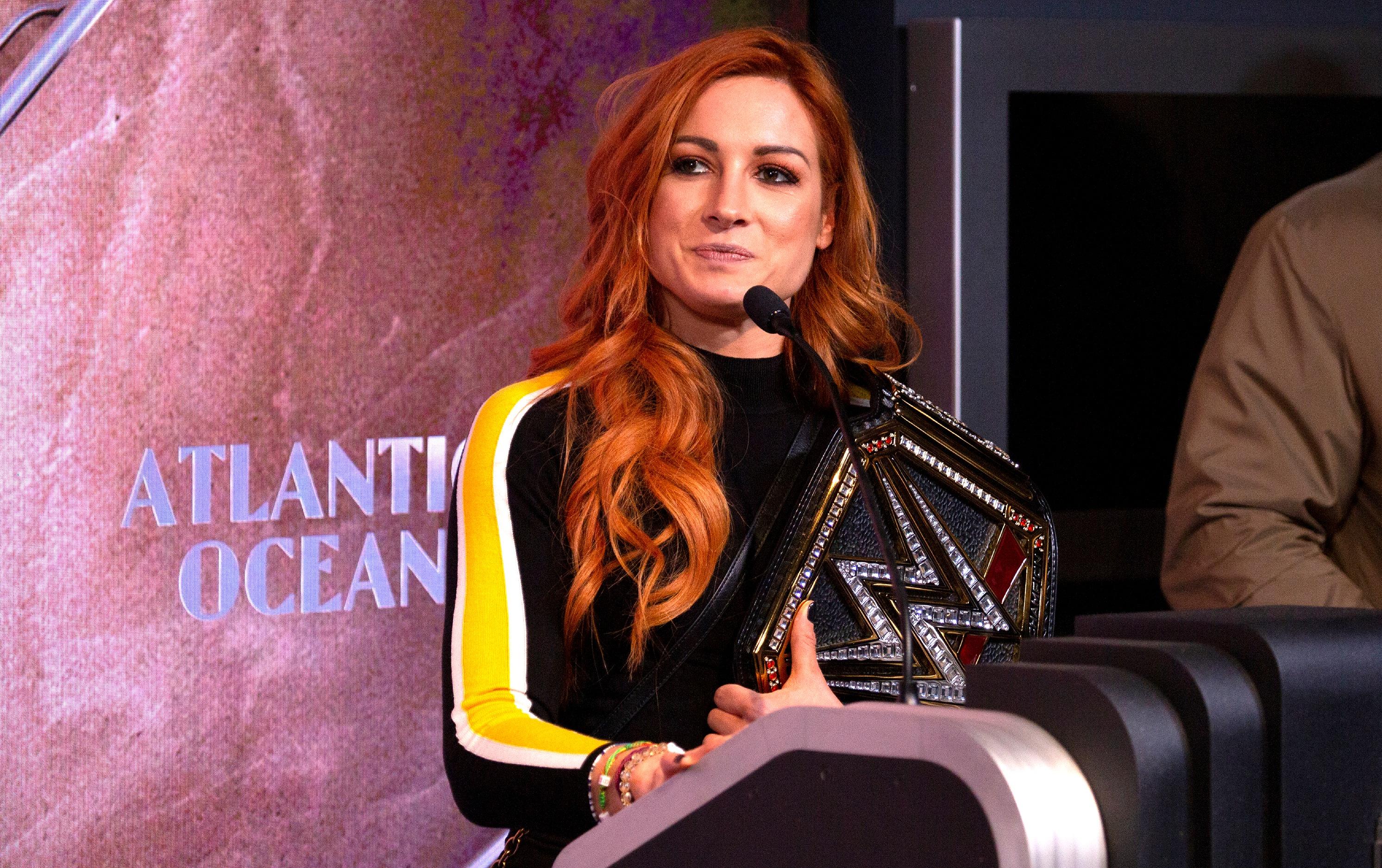 If there's one female WWE superstar who proves you can have it all, it's probably Becky Lynch. She announced on the May 11 episode of Monday Night Raw that she is pregnant, which meant she had to hand her Raw Women's Championship belt over without a fight. But for Becky, there wasn't going to be a fight or even any regrets in doing so, because she is over the moon excited to step back from the WWE and become a mom for the first time.
Article continues below advertisement
Becky has been a mainstay in the WWE since 2013, when she signed on to work with NXT first. She has had a career filled with highs and lows in the ring, as well as championships from both Raw and SmackDown. But as the now former Raw Women's Champion, she definitely went out with a bang, It's unclear how long she will be out of the game, but whenever her due date is could determine when she might be back, if at all.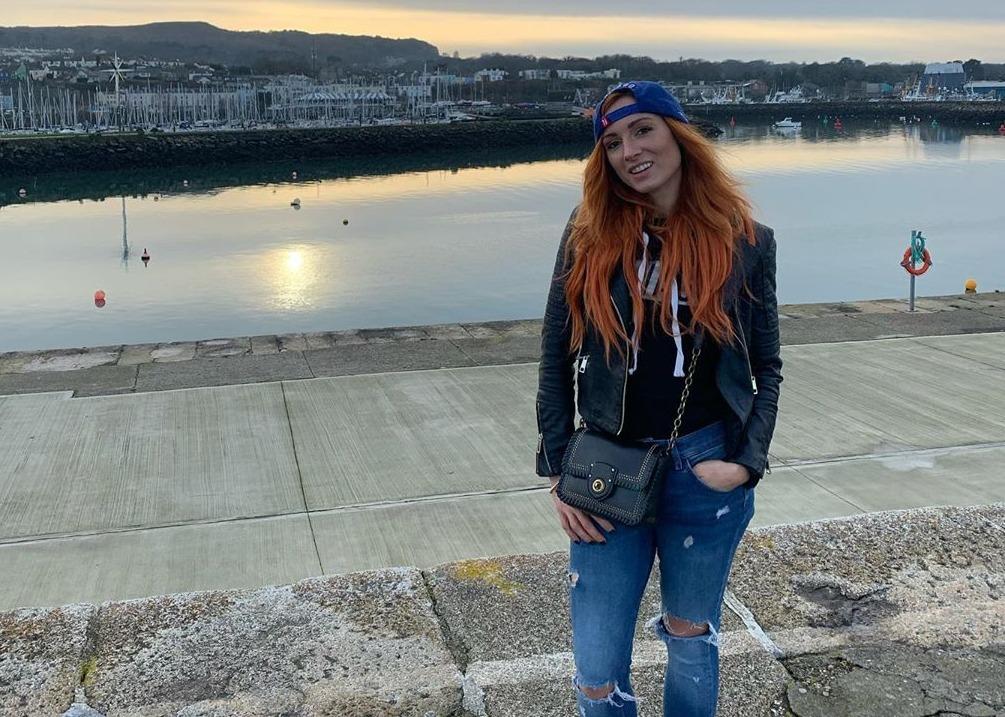 Article continues below advertisement
When is Becky Lynch's due date?
In an interview with People, Becky revealed that she took several pregnancy tests back in April 2020 to determine if she was, in fact, pregnant. And when a digital test came up with the word 'pregnant,' there was no denying that she and fiancé Seth Rollins had a baby on the way. She explained that he was with her when she found out the result of the test and that he was just as excited as she was.
Becky's due date is in December 2020, so she has plenty of time to plan for her first child, but the first thing she had to do was officially step away from the ring. It might make more sense to fans now why Becky hadn't been in a match since WrestleMania 36, which was filmed in March. Still, she told People, she and Seth are "Just so excited for how much love we're going to give that little thing."
Article continues below advertisement
Becky and Seth Rollins still have a wedding to plan.
In May 2019, Becky and Seth officially went public with their relationship and in August that same year, they announced their engagement. In fact, they had plans to have their wedding in May 2020, but after the COVID-19 pandemic threw their nuptial plans out of whack, they had to postpone their ceremony. Even so, Becky told People she isn't concerned about the logistics, especially now that they will be able to share their big day, whenever it will be, with one additional tiny guest.
Article continues below advertisement
She was the second longest 'Raw' Women's Championship holder to date.
Before Becky willingly relinquished her title to fellow WWE superstar Asuka, she had maintained the championship longer than anyone else to date, except for Trish Stratus, as the champion for 399 days. But when Asuka cashed in her Money in the Bank win for a chance at the title on Monday Night Raw, Becky simply handed it over, calling her the new champion and effectively ending her reign.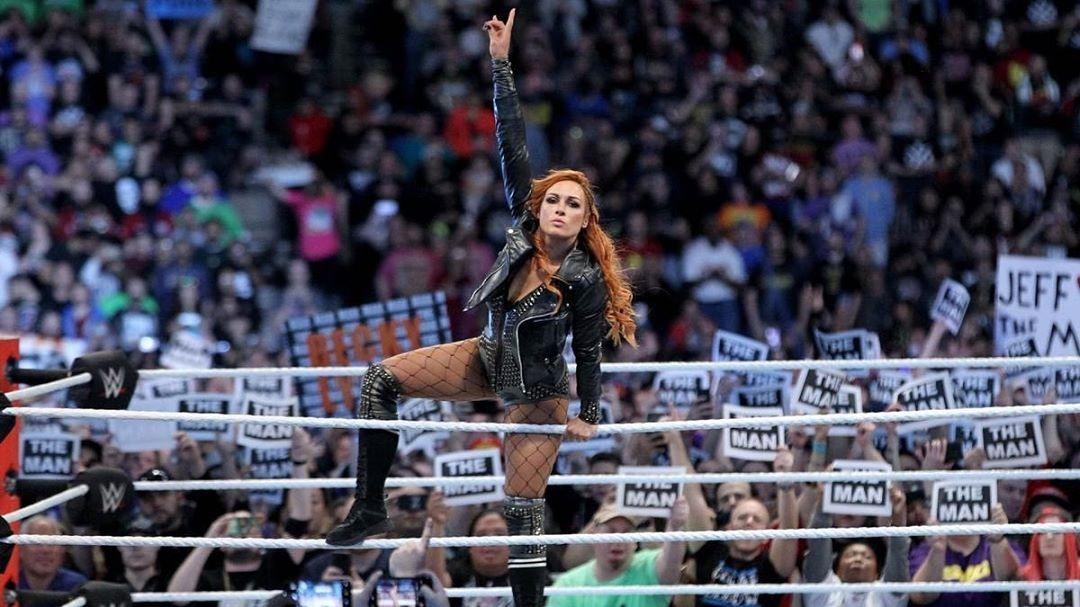 "I don't know what the next chapter is because I only know what it's like to think for myself when I'm by myself," Becky told People, of returning to the ring eventually. "So I don't know what it'll look like and how my priorities shift and what I'm going to want in the future. So, everything's open."
With a December due date ahead of her, there is likely a lot more on Becky's mind than wrestling and as an excited expectant mom, you can't really expect any less.