Becky Lynch's Epic WrestleMania 36 Is One for the WWE Record Books
Beck Lynch's women's championship victory at Wrestlemania 36 was a history-making event. She pulled off something only one other Diva did before.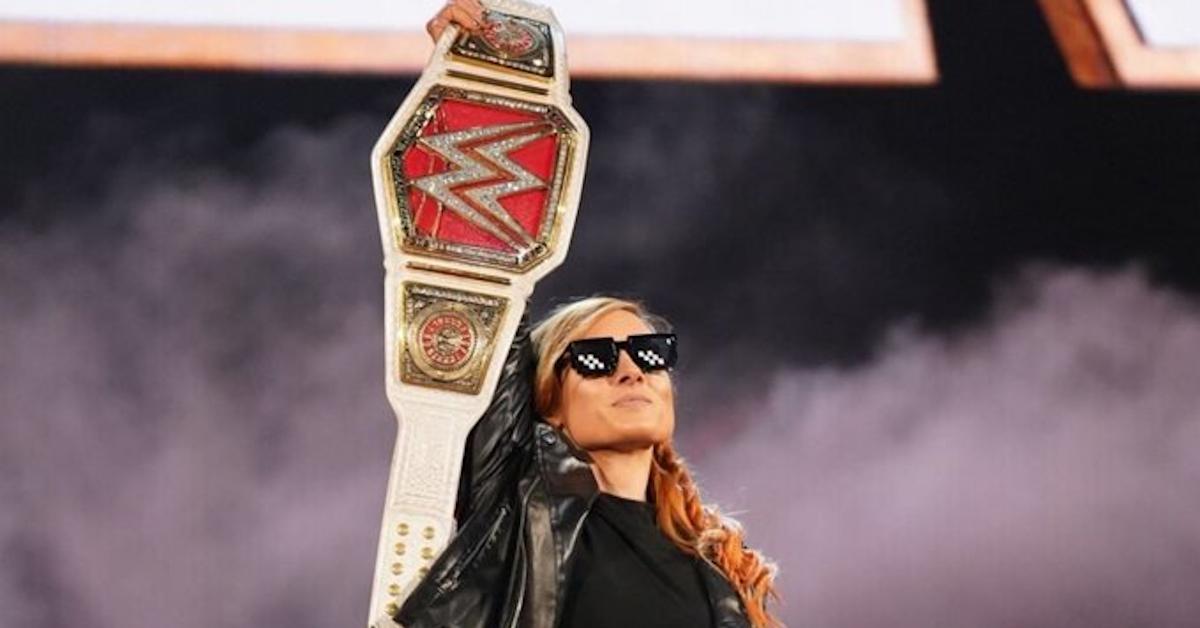 WrestleMania 36, which is still going on thanks to the fact that it's a pre-taped, two night event, almost didn't happen. One of the best parts of watching a live sporting event is hearing the roar of the crowd and without it, it's really just not the same.
But this is the new reality in which we live right now, and the WWE's had to adapt its weekly televised shows — and the biggest pay-per-view it puts on annually — accordingly.
Becky Lynch still managed to make history on the card, however.
Article continues below advertisement
"Did Becky Lynch win tonight?"
That was the biggest question on a lot of fans' minds after the April 4 entry of WrestleMania 2020 was over and done with. People wanted to know if "The Man" emerged victorious from her match with Shayna Baszler.
In a card that was riddled with tumult since the novel coronavirus pandemic ended up becoming a way bigger global and socio-economic phenomenon than any of us could've ever realized, Becky and Shayna's match delivered.
The two women battled it out in an eerily quiet match that has now become the norm for wrestling fans, but they didn't lose a step at all. Shayna was favored to win ever since the WWE made it clear that they were prepping the young athlete to be the next face of the women's division. Shayna ran through all of her opponents with relative ease and made it known from the get-go that she was gunning for the champ.
Article continues below advertisement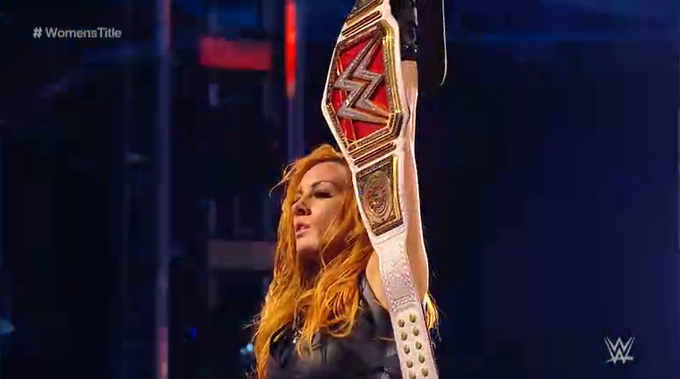 Article continues below advertisement
In the match, Becky played a way more tactical game than her opponent, who had the obvious size and strength advantage. "The Man" still ended up getting the ole 1-2-3 in a move that shocked fans. Viewers were sure that Shayna was going to run the women's division for a very long time, but NXT viewers really shouldn't be surprised. Shayna made a bid for the black-and-yellow brand's women's belt against Ember Moon, but lost her first contest.
She ended up securing a rematch with Ember, and bested her at NXT TakeOver: New Orleans a few months later. This has led to a bunch of people complaining that Becky has effectively "cleaned out" the women's division as she has defeated every top wrestler the WWE's put in front of her, but that's understandable. She's such a likable Superstar with a ridiculous work ethic and clear enthusiasm every time she hops into the ring that it's hard to fault her.
Article continues below advertisement
Another interesting tidbit is that Becky is only the second Diva to win a title at WrestleMania and then defend it a year later at the same pay-per-view event. The only other Superstar to previously do that is Trish Stratus, so Becky has joined a rarefied group of pugilists. Shayna could very well become champ in a few months, however, or the WWE could be bringing Ronda Rousey out of retirement to make a go at Becky's belt.
Article continues below advertisement
Shayna Baszler's bite of Becky Lynch had fans grimacing.
Back in February during a live broadcast of Monday Night RAW, the rivalry between Becky and Shayna was further precipitated when Baszler took a chomp out of Becky's neck. WrestleMania 36 viewers were worried that the same thing would happen in their pay-per-view match. Thankfully, Shayna didn't go back to her nibbling ways.
Article continues below advertisement
While Trish won a title at WrestleMania and then defended it at another, it's important to note that she lost the belt sometime in between that. Trish didn't hold onto the strap for two years (she won it in 2003, then defended it at WrestleMania 2005), but Becky defeated both Charlotte Flair and Ronda Rousey in a triple threat match at WrestleMania 35 and has held onto the belt ever since.
Article continues below advertisement
Tonight is the second half of the epic WrestleMania 36 event, where a ton of high-profile matches are set to take place, namely a brawl between John Cena and Bray Wyatt.
There was a lot of talk as to who would replace Roman Reigns against Goldberg at WrestleMania 36, and it ultimately ended up being Braun Strowman. The match itself was a bit anti-climactic, but Goldberg fans were happy to see the former WCW standout land some spears in the ring.