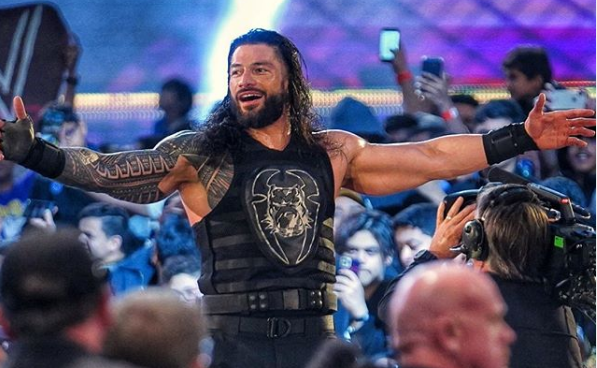 Will Roman Reigns Be Getting a Replacement at Wrestlemania 36?
Roman Reigns is one of the biggest superstars in the WWE's roster today, which is why he was slated to go up against Goldberg at Wrestlemania 36. The pugilist recently overcame his battle with leukemia to return to action, but the autoimmune system of cancer patients can oftentimes still be compromised even after they recover.
This is why Roman decided to opt out of WM-36 in light of the recent COVID-19 outbreak, and a lot of fans want to know who will replace him.
Article continues below advertisement
Roman's decision is more than understandable — he made a remarkable comeback and returned in fighting shape looking as great as he ever has. But, ultimately, he dropped out of the event, leaving the spot against Goldberg wide open for another big time superstar to get their wrasslin' on.
The WWE's decision to have Goldberg best Bray Wyatt in their fight was a fairly controversial decision.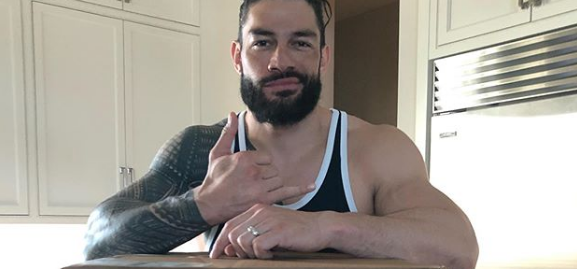 Article continues below advertisement
Longtime, old-school WWE fans probably appreciated the chance to see a face they grew up with (who is still in absolutely phenomenal shape and hasn't lost a step), while others were a bit puzzled as to why Vince and co. would allow someone who is essentially a "part-timer" to hold the WWE's highest honor.
But the real question on everyone's minds is this: Who in the world will the higher-ups put in the squared circle to vie for the title against Goldberg?
Here's the thing: Wrestlemania 36 was already taped on March 25.
That's right, you won't be watching all of the pay-per-view action live — it's actually already been shot in the WWE's performance center on March 25 and editors are prepping the footage to be released on April 4 and 5.
If you've watched previous Wrestlemanias, then you know just how long the events can get. And sometimes they run a bit over the allotted time slot they've purchased to air.
Article continues below advertisement
However, now that the PPV is pre-taped, the WWE knows the exact runtime of the entire event and maybe they can get creative with editing to make up for the fact that there's no crowd watching. Or maybe put other wrestlers as the "audience" and have mics set up on their chairs so they can go nuts whenever something wonderful happens.
It's hard to predict what the WWE is going to do with a taped Wrestlemania event, but they can certainly go in a bunch of different directions.
Article continues below advertisement
Because it's taped, that means whoever is supposed to wrestle Goldberg has already done it, but the WWE is keeping its lips sealed until April 4-5, as are media outlets that claim to have all of the results of the lineup confirmed. Wrestlevotes, shortly after letting everyone know they had the Wrestlemania 36 results, tweeted out this image of Braun Strowman hugging Roman Reigns.
Could it be that Braun will go toe-to-toe with Goldberg?
Article continues below advertisement
Bray Wyatt might want some revenge too, and that could also be a move WWE fans would appreciate, seeing as their first match-up was so controversial. Trouble is, Bray already has a match against John Cena, but maybe they could move the card around a bit or just have "The Fiend" wrestle twice. The guy's so insane he just might do it.
Kofi Kingston used to be the champ and now he's enjoying his role as a Tag Team contender (he's got some of the best promos in the business). While he'll surely be vying for those belts, why not throw Kofi in there? He's a big enough star.
In all honesty though, there's probably one man they're going to put up against Goldberg, which would be a ginormous match-up: Brock Lesnar.
Article continues below advertisement
The two have duked it out in the past: Survivor Series 2016 was an epic battle between the two longtime Superstars and the WWE really does love to give Brock the belt whenever there's a "problem," like when they had him win the belt during Roman's leukemia diagnosis.
It could also be a great time for them to grab some folks off of NXT, like Keith Lee, but my money's on Brock Lesnar or heck, maybe even bringing the Undertaker out of retirement could be a good idea. The dude's been getting in phenomenal shape and he's a high-profile enough star, plus I would love to hear a classic, monotone 'Taker monologue explaining how he just had to get in one last time to put a hurting on Goldberg.