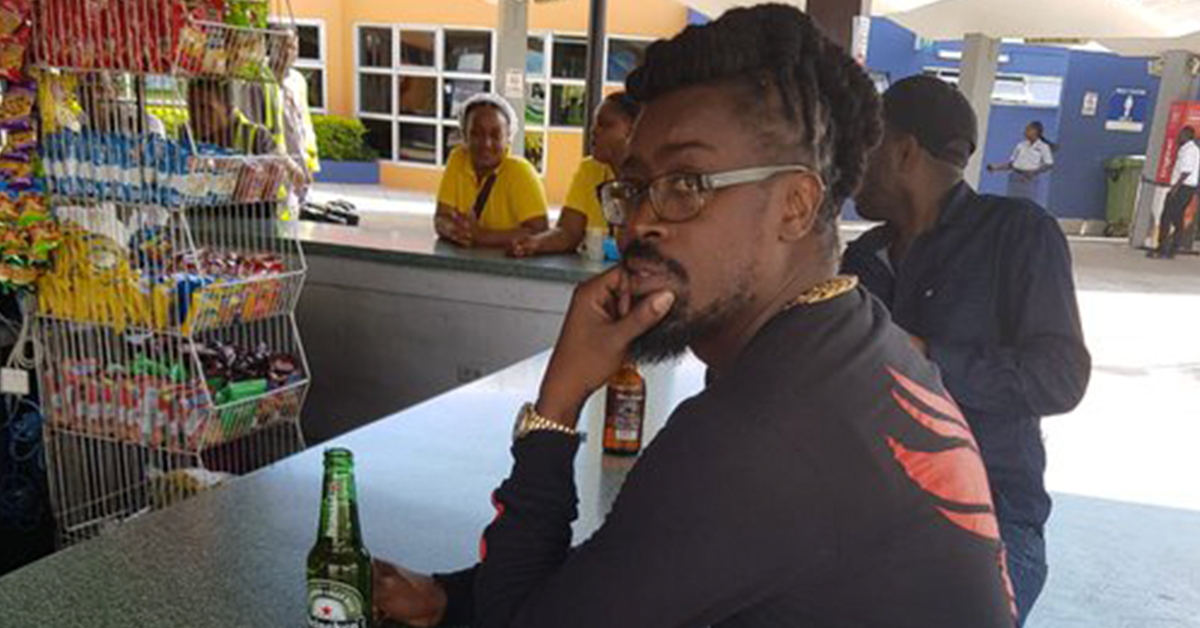 Beenie Man Is Very Much Alive — and Ready for the Next Verzuz Battle
Many people in the West Indian community are aware of the reggae legend that is Beenie Man (Anthony Davis). With his many hits and his international fame, he's still lauded as one of the most influential Jamaican artists in the music industry.
Article continues below advertisement
It explains why the Grammy-winning artist is now making headlines with his upcoming Verzuz battle, which has fans beyond excited. But did you know that he once made headlines in 2018 because of a death hoax? How did this rumor start and what was Beenie's response? Here's what we know.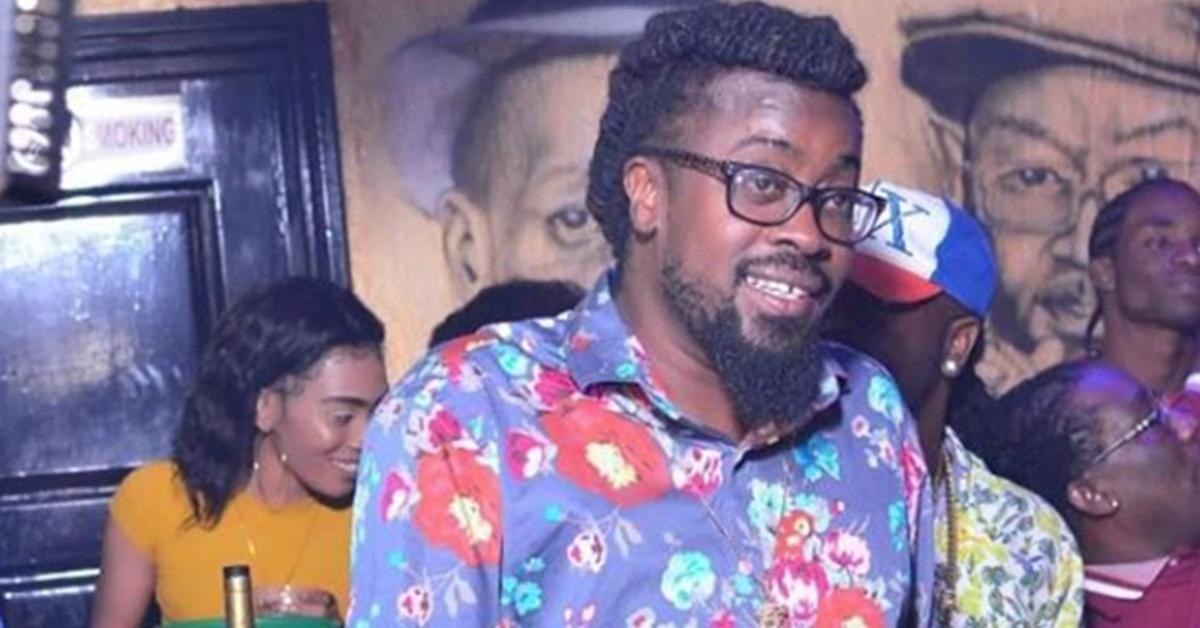 Article continues below advertisement
Rumors about Beenie Man's death started in 2018.
In April of 2018, reports about the artist's alleged death were circulated on social media. Some sources claimed that he died from the Zika virus while others claimed he was shot and killed because of his feud with Jamaican artist, Popcaan.
However, it all began with a satire site that published a fabricated article on their front page, claiming that Beenie was suffering from acute respiratory distress syndrome (ARDS). It even went as far as alleging that his family confirmed his death.
Article continues below advertisement
Understandably, this sent a wave of panic throughout the dancehall community. Countless fans shared concerned tweets, offered their condolences, and reflected on the artist's legacy. However, they soon learned that the whole thing was a cruel hoax.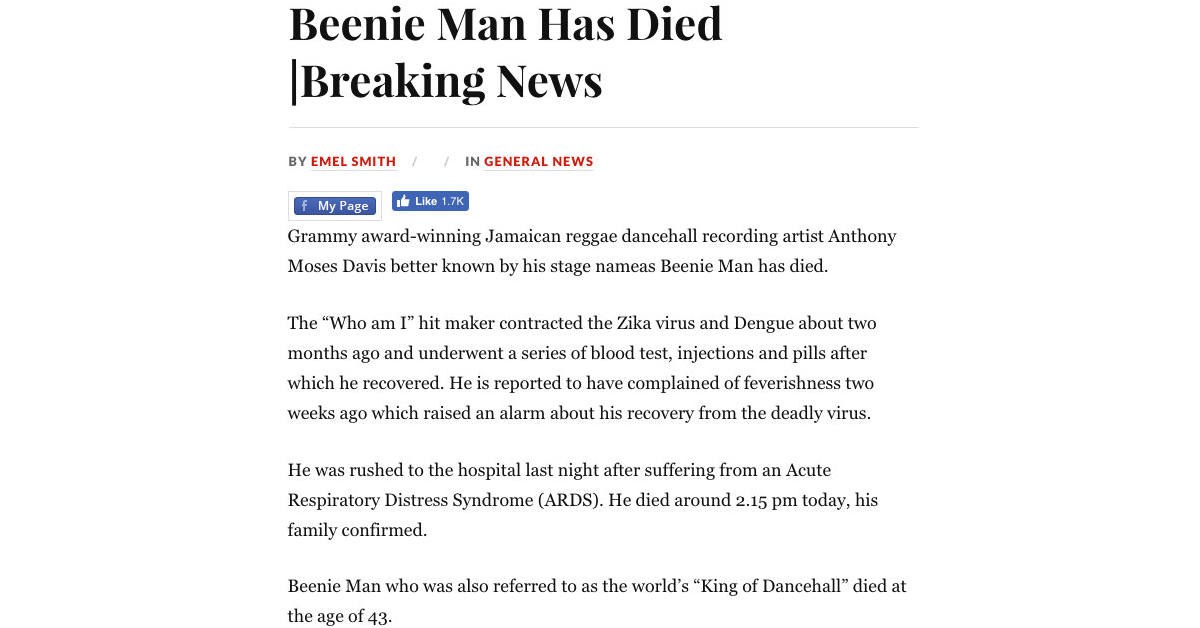 Article continues below advertisement
Beenie Man quickly shut down the rumors on Twitter.
Just hours after the rumor spread on social media, Beenie stepped forward to address the false news. To the relief of his followers, on April 18, he tweeted that he was not dead. And to assure his fans that he was truly alive, he added a short video.
He joked: "This is Casper the friendly ghost, yes.... I'm still here. Today is the 18th, 2018, I am still here, alive and well. I have no gunshot wounds, nothing at all happened to me."
His rep also gave a statement, claiming that it was "just another false report."
Article continues below advertisement
Beenie Man is going up against Bounty Killer in the next Verzuz battle and fans are losing it.
In the next Verzuz battle on Instagram Live, Beenie Man will be battling Jamaican deejay, Bounty Killer. The two were rivals earlier in their career because Beenie was accused of stealing Bounty's style, but in 2014, they settled their differences and worked together on the record "Legendary."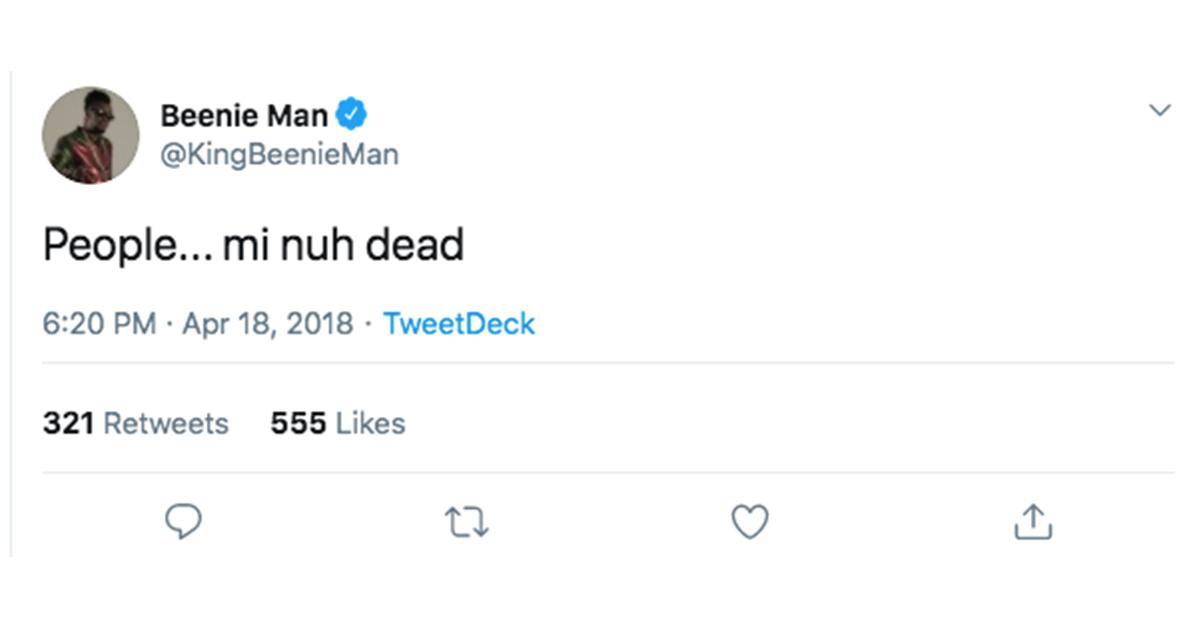 Article continues below advertisement
Both artists are well-known in the Jamaican community and have an impressive list of hits, from Beenie's "Who Am I" and "King of the Dancehall" to Bounty's "Benz and Bimma."
Many are predicting that Beenie will outshine Bounty because his music is more mainstream, but either way, to say that the fans are excited is an understatement.
One fan tweeted: ""Beenie Man vs Bounty killer!!! I'm about to bring my inner dancehall queen to life!!! MARCIA!!" And on Instagram, another excited fan said: "Bruh I'm Jamaican and I'm not even ready for this."
The battle will be happening during Memorial Day Weekend on Saturday, May 23, 2020.