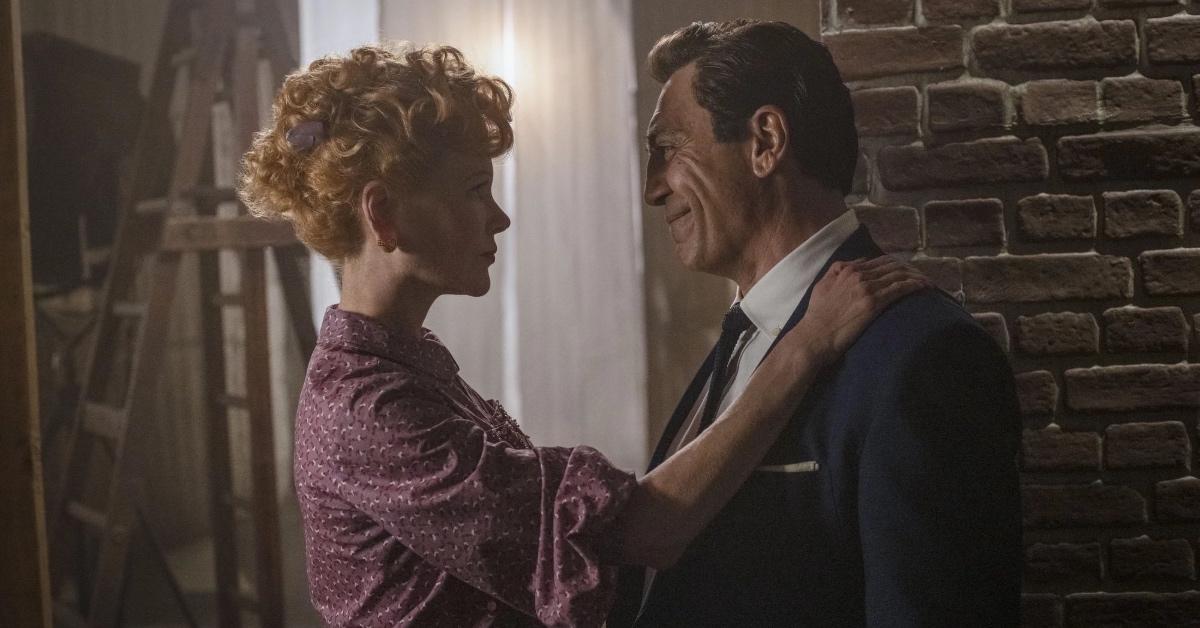 'Being the Ricardos' Captures a Snapshot of Truth About Lucille Ball and Desi Arnaz's Marriage
By Anna Garrison

Dec. 10 2021, Published 12:58 p.m. ET
Aaron Sorkin's new biopic about Lucille Ball and Desi Arnaz, called Being the Ricardos, has already generated many fan questions. Most recognize this iconic comedy couple from their television show I Love Lucy, but does anyone know what was happening when the cameras weren't rolling?
Article continues below advertisement
Sorkin is attempting to give a behind-the-scenes look at Lucy and Desi's marriage, but is the film based on a true story? Read on for everything we know about Being the Ricardos.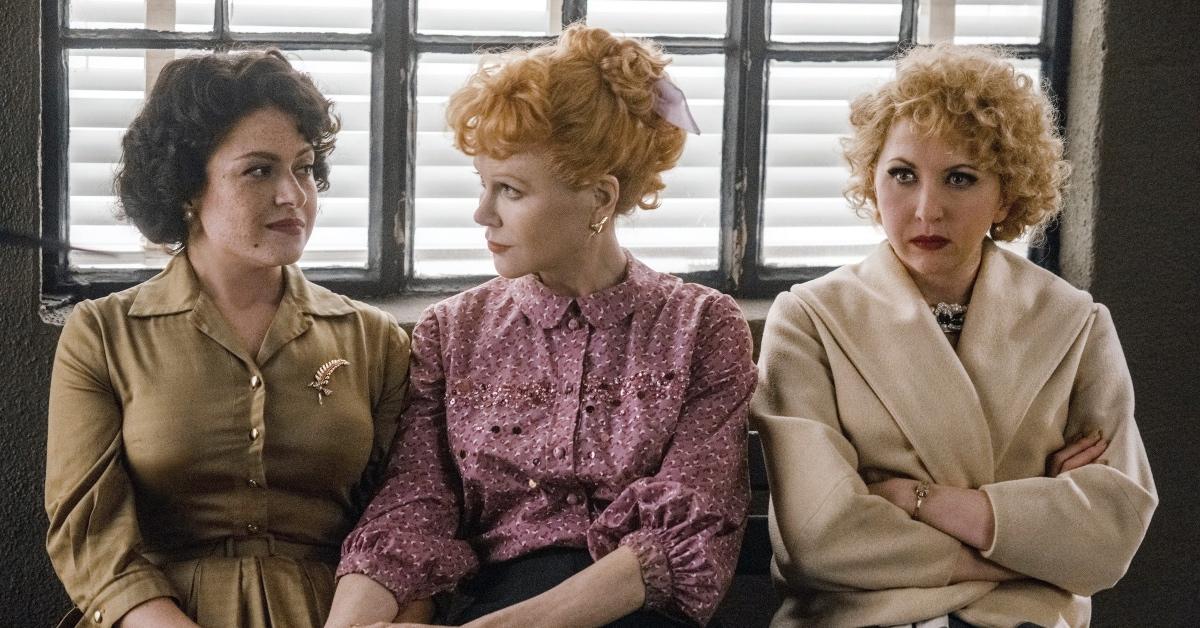 Article continues below advertisement
Is 'Being the Ricardos' a true story?
From the trailer's use of the phrase "true events" rather than a true story, Aaron Sorkin hints to audience members that the story as it's told is a fictionalized version of historical events. Now that the film is available in theaters, ABC News reports the plot of the film, which was previously kept under wraps, revolves around the 1953 investigation into Lucille's registration as a Communist Party member.
In 1937, Hollywood writer Rena Vale attended a new member class at an address later identified to her as Lucille Ball's home in support of the Communist Party. Per Boston Public Library Archives, Rena testified before the U.S. House of Representatives House Un-American Activities Committee (HUAC) in 1940 and re-affirmed her statement in 1942.
Article continues below advertisement
Then, in 1953, Lucille willingly met with HUAC investigator William A. Wheeler to give sealed testimony that her registration as a Communist Party member was not her idea but her socialist grandfather's. She stated she had "no intention to vote as a Communist." Her testimony was later forwarded to J. Edgar Hoover.
Article continues below advertisement
The scandal around Lucille following this investigation was paramount. Before filming Episode 68 of I Love Lucy ("The Girls Go Into Business"), instead of his typical audience warm-up, Desi Arnaz spoke to the audience to defend Lucy and explain the story about her grandfather. He re-used a quote from an interview with Hedda Hopper, joking, "The only thing red about Lucy is her hair, and even that is not legitimate."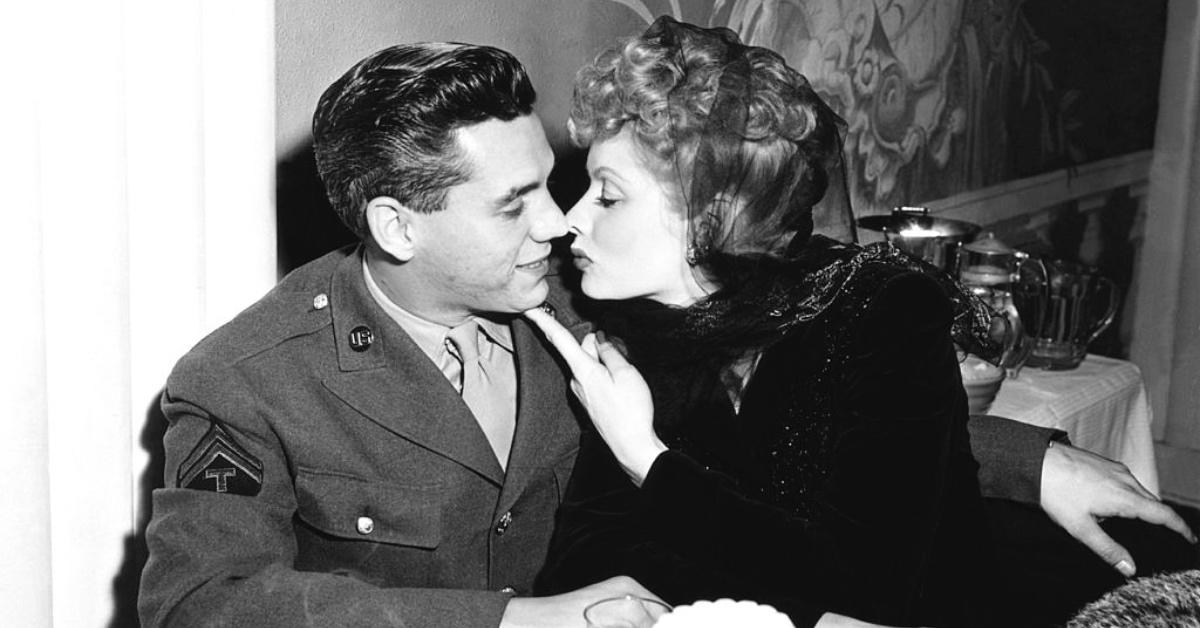 Article continues below advertisement
Sorkin had permission from Lucille and Desi's daughter, Lucie, to pursue this storyline, and he told ABC News, "Lucy and Desi's daughter, Lucie Arnaz, said to me at one point during [the writing] period, 'Listen, my mother wasn't an easy woman. Take the gloves off.' And that kind of permission really sort of catapulted me to the yes."
Javier Bardem, who plays Desi, spoke about the nature of the film and how the relationship between Lucille and Desi wasn't always a reflection of their charming I Love Lucy romance. "That's what the movie speaks about, I guess, about the love story between these two people that don't have anything to do with the love that they share on the show. It's a different story because they're real people," he said.
Article continues below advertisement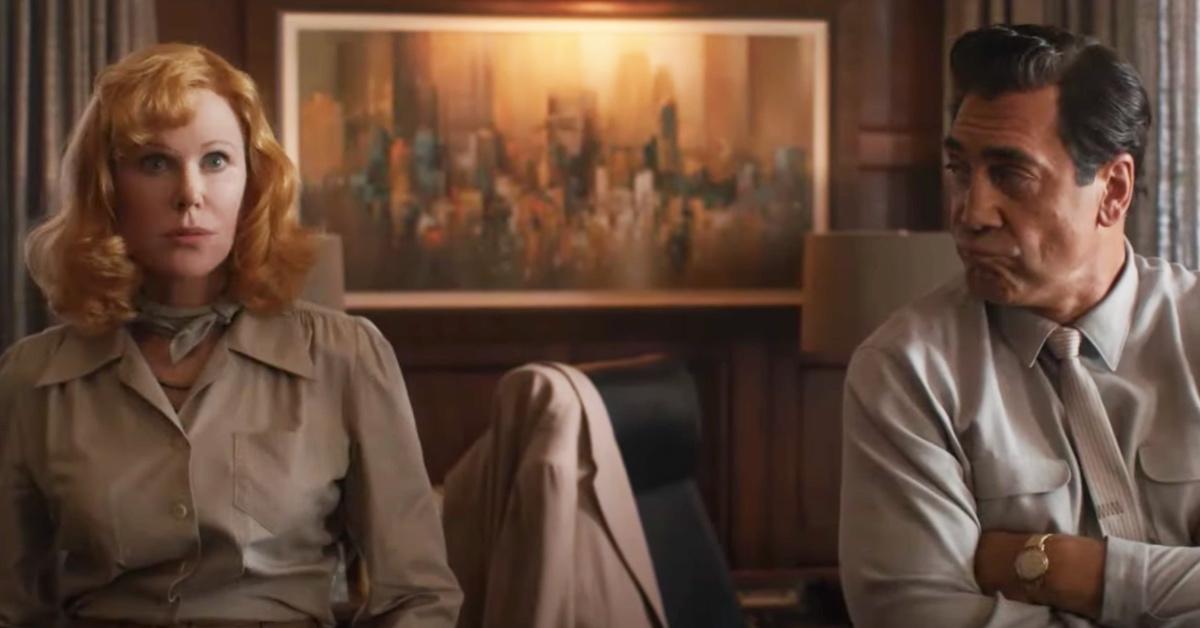 Fans who have been curious to catch a glimpse of what Lucy and Desi's relationship could have been like can catch Being the Ricardos in theaters now, or streaming on Amazon Prime starting on Dec. 27, 2021.