Bella Twins Give Birth Just One Day Apart and Reveal the Names of Their Baby Boys
Nikki and Brie Bella also known as the Bella Twins gave birth just one day apart. Now, the moms are opening up about their baby names and more.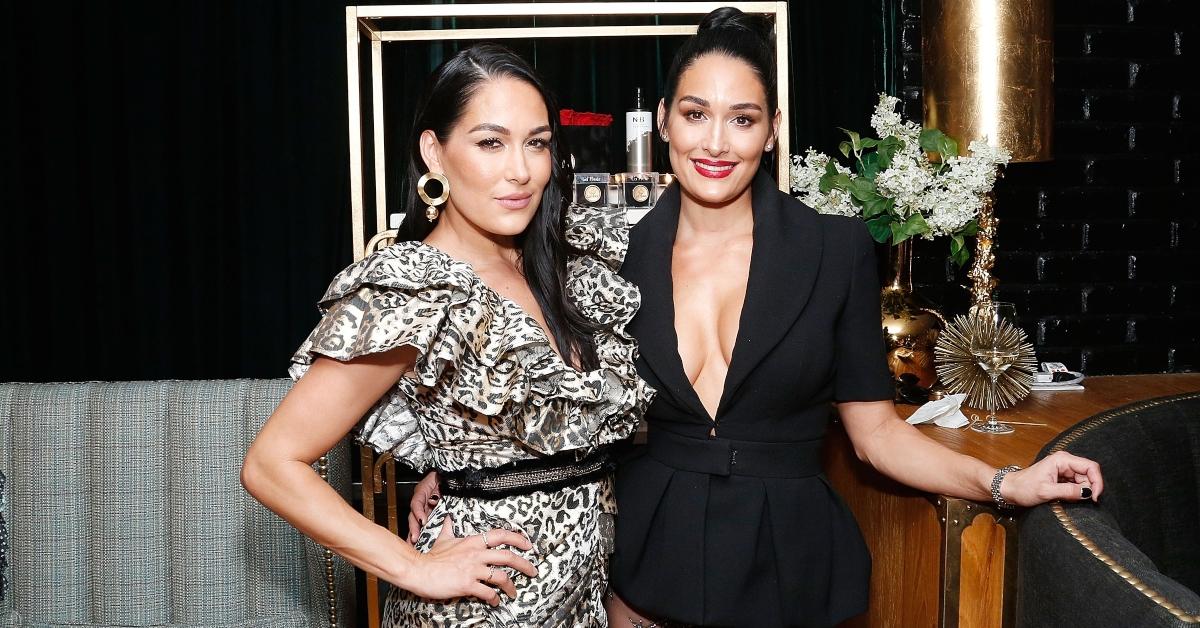 Congrats! Former WWE twins Nikki and Brie Bella both welcomed new additions to their families after giving birth just one day apart. The sisters announced their joint pregnancies back in January, revealing that their due dates were less than two weeks apart.
Seriously, is that a twin thing? Keep reading to find out about the Bella Twins' babies, including pictures, names, and more.
Article continues below advertisement
The Bella Twins reveals their babies' names after giving birth
Announcing the birth of their baby boys on social media, Brie and Nikki took to Instagram to reveal a snap of their little bundles of joy. "7/31/2020. Our baby boy is here and we couldn't be HAPPIER and more in LOVE! Everyone is safe and healthy," Nikki captioned the snap of her newborn's hand alongside fiance Artem Chigvintsev.
Article continues below advertisement
The following day Brie, who is also a mom to daughter Birdie, 3, gave birth to a healthy baby boy. "It's a BOY!!! 8-1-2020," she captioned a snap of her son alongside husband Daniel Bryan. The couple shielded their child's face, adding, "We are overwhelmed with joy and everyone is healthy!!!"
At the time, the E! stars did not reveal the names of their newborns, but they didn't keep it under wraps for long. In an exclusive cover story with People magazine, the former wrestlers opened up about motherhood and told the outlet their babies' names.
Article continues below advertisement
"I've been up since 3 a.m., but this is what I've wanted my whole life," Nikki told the outlet, who welcomed son Matteo Artemovich. "The fact that he's here — I'm just so in love and happy." Brie, who gave birth to her second child, Buddy Dessert, added, "That's what happens when you're on an infant schedule."
Article continues below advertisement
The Bella Twins experienced similar pregnancy symptoms.
#TwinProblems. Earlier this year, the former pro-wrestling stars announced they were both expecting, and due less than two weeks apart.
"People are going to think that's a joke. We both are shocked. People are going to think we planned it, but you can't really plan pregnancy!" Brie told People at the time.
After both women found out the happy news, the Total Bellas stars began experiencing similar pregnancy symptoms. "We have definitely felt better in our lives," Brie told the outlet. "It's actually crazy because we both have the same symptoms. So we've been super nauseous."
Article continues below advertisement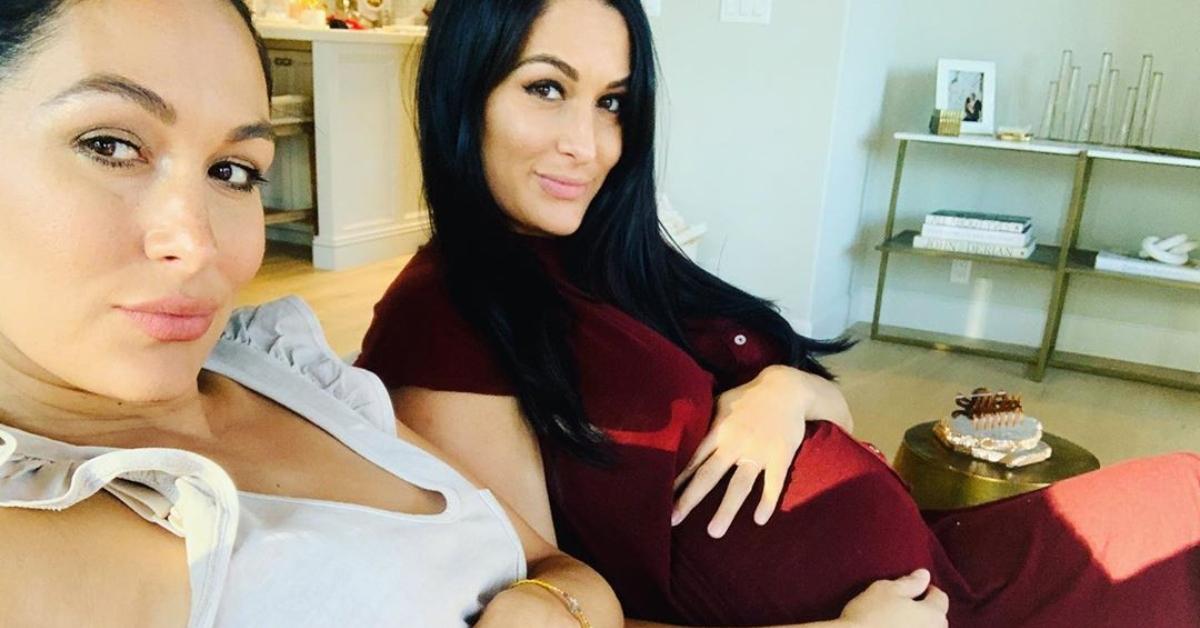 Nikki added, "I feel like I literally have a hangover every day and it's crazy because I'm not going out and partying. I'm not hitting up my usual happy hours. There's no wine in my life. It's like having a hangover. I think what's been the hardest part on me is feeling this hangover every day."
Article continues below advertisement
Though Nikki and Brie weren't always feeling the best, they are grateful about growing their families. "Even though I feel really sick, like, can't believe I'm going to be a mom soon," Nikki revealed. "I'm going to have this person to take care of for the rest of their life and help them do the right things and just show them the way of the world. That's amazing!" Adding, "It's something I've dreamed of my whole life."
Additionally, Brie revealed that she and husband Bryan were trying to conceive for nearly one year and initially took it as a "sign from God" that she was only "meant to have one child." Well, we're sure Birdie is so excited to be a big sister and cousin.
Congrats again to Nikki and Brie!