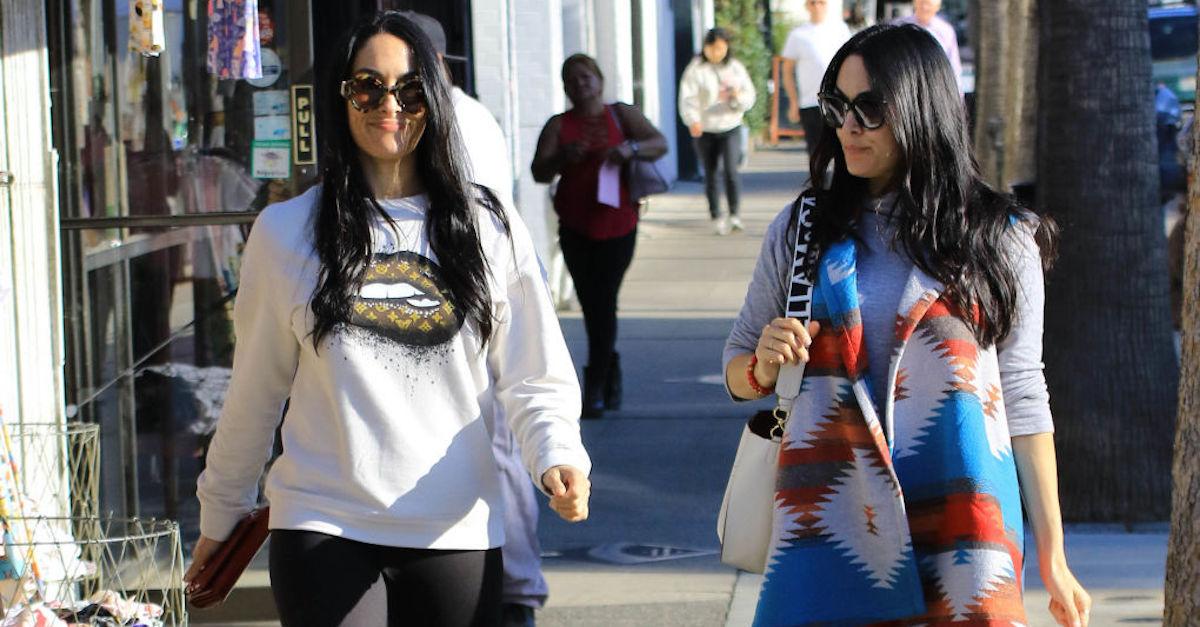 WWE's Bella Twins Are Both Pregnant Right Now... When Are They Due?
Not one — but two — major congratulations are in order for 36-year-old World Wrestling Entertainment stars, Nikki and Brie Bella. Both twins announced that they are both expecting children with their respective partners, and although they reportedly didn't plan dual pregnancies, they both decided to announce the news today. Is it a little weird? Certainly.
Article continues below advertisement
Despite the odd chances, we're thrilled nonetheless. At the end of the day, however, we have a few burning questions: When are Nikki and Brie's due dates? Will they go into labor within the same week? Here is everything we know regarding the Bella twins' pregnancies.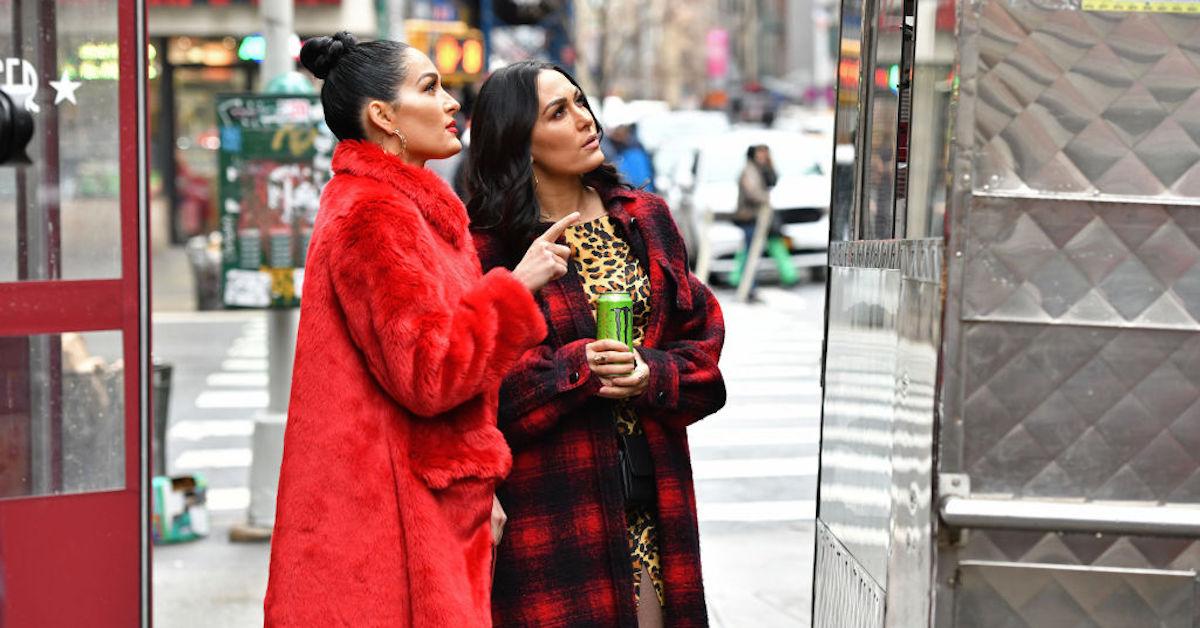 Article continues below advertisement
They're expecting within less than two weeks of each other.
When Nikki and Brie announced their big news on Wednesday, Jan. 29, the twins told People their due dates are only about a week and a half apart. This was a total surprise, and they confirmed that the dual pregnancies were not planned at all. However, they are both incredibly excited about it nonetheless.
Although neither Brie nor Nikki chose to disclose when exactly they would be due, Brie revealed that she started feeling symptoms right around Thanksgiving. That was when she took a pregnancy test, and the result was positive... this meant that her 2-year-old daughter, Birdie, would finally have a sibling!
Article continues below advertisement
We estimate the Bella twins will be due in summer 2020.
This lovely anecdote actually gives us a little bit of insight as to when the Bella twins should expect to go into labor — Brie began feeling symptoms in November, and according to Baby Center, women start feeling pregnancy symptoms around four weeks. That would mean she and her sister would have most likely gotten pregnant in October.
Article continues below advertisement
So, if that is — in fact — the case, that means Brie and Nikki's due dates are most likely around July 2020. That would be exactly nine months from October 2019, when we assume the Bella twins first got pregnant. But again, nothing regarding the twins' due dates is confirmed — this is merely speculation.
Article continues below advertisement
This will be Brie's second child, and Nikki's first.
Like I said before, this isn't Brie's first rodeo — she and her husband, pro wrestler Daniel Bryan, are already parents to 2-year-old Birdie. They had been trying for a second child for quite a while (about seven or eight months), according to The Blast, but had given up hope, thinking Birdie was meant to be an only child. The second pregnancy was a bit of a surprise, but a happy one regardless.
This will, however, be Nikki's first-ever pregnancy — the WWE star told Entertainment Tonight that even though she and her fiancé, Dancing With The Stars' Artem Chigvintsev, were not expecting a child, they are absolutely thrilled to be first-time parents.
Article continues below advertisement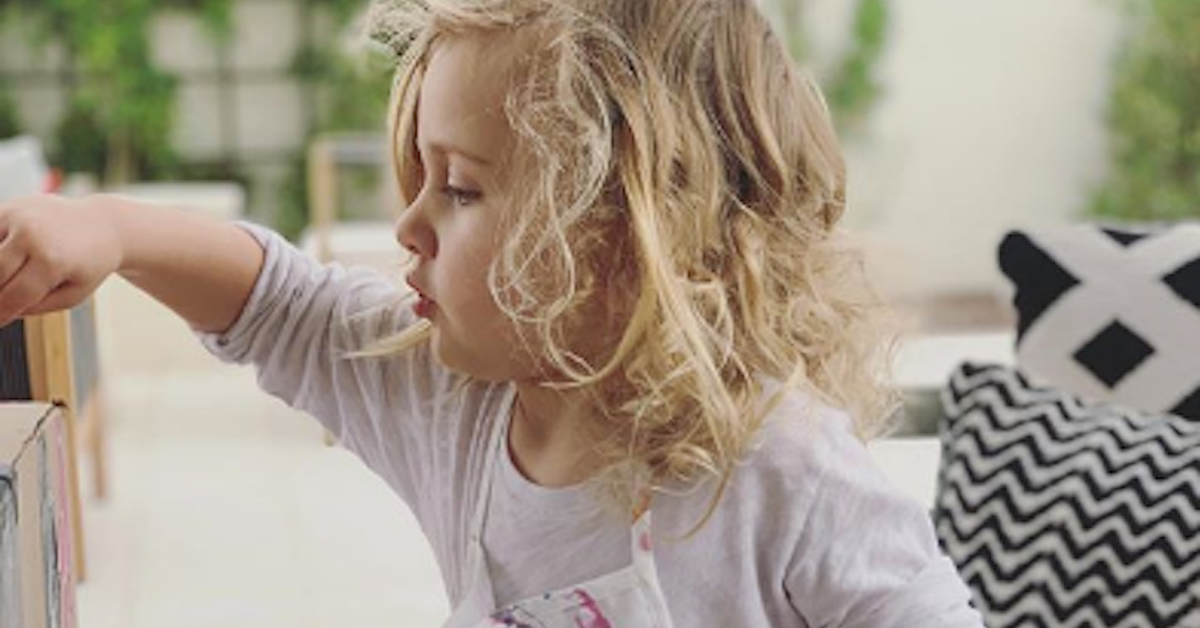 Although we don't have a definitive date for the Bella twins, we should probably be expecting two little baby wrestlers sometime this summer. So let's give it up for the two mommies-to-be!