The Bella Twins Announce Major Name Change Amid Official WWE Retirement
Wait, why did the Bella Twins retire? In March 2023, the WWE superstars announced their retirement as well as a major name change.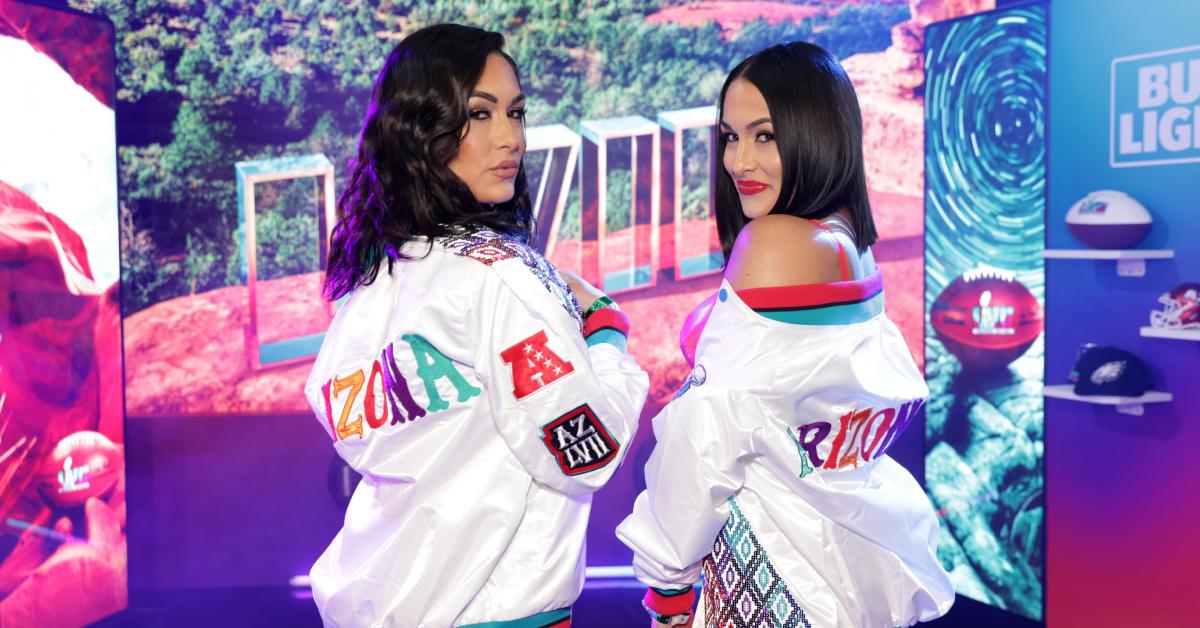 The Bella Twins, Nikki and Brie, made their debut in the WWE on Sept. 14, 2007, and for years, they were two of the most popular Divas in the business. Brie and Nikki Bella dominated storylines and took the women's division in the pro-wrestling promotion to new heights. In addition to being athletic forces to be reckoned with in the ring, they were pretty darn good on the mic too.
Article continues below advertisement
But, after nearly two decades, the WWE Hall of Famers are leaving the wrestling world behind in favor of a new era. Wait, what?! Here's everything we know about the Bella Twins' retirement and their new major name change.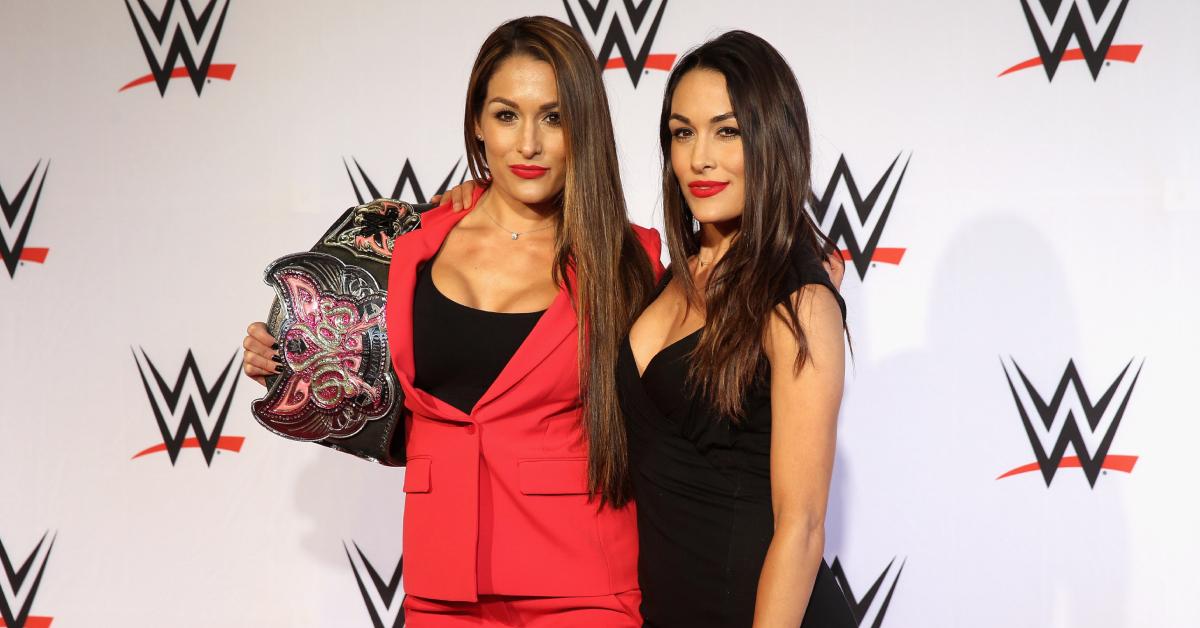 Article continues below advertisement
Why did the Bella Twins retire from the WWE?
During the March 14 episode of their SiriusXM podcast, The Nikki & Brie Show, the titular hosts announced that their contracts with WWE had come to an end. The twins, now going by the Garcia Twins, revealed that they had come to an agreement not to renew their contracts because they wanted to start a new chapter in their lives.
"Today we are officially from here on out, the Garcia Twins, Brie and Nikki Garcia," Nikki said on the show. She further explained that dropping the Bella Twins identities was a difficult decision, but the sisters felt it was time to move on and welcome a "new chapter" as moms, entrepreneurs, podcast hosts, and executive producers.
Article continues below advertisement
Nikki also noted that she and Brie will be turning 40 this year, and when it came time for them to renew their contract with WWE, they "just knew it was time to head into this next chapter."
Article continues below advertisement
The superstars also took the time to honor their wrestling careers: "I just want to thank Brie Bella — Brie Bella the character, the name, all of it that I have been the last 16, 17 years," Brie said. "I am so excited to close that chapter on Brie Bella, put that book to the side, and open up a new one —and see what Brie Garcia is gonna do next."
Nikki declared that she's "so beyond grateful for Nikki Bella," adding, "She empowered me, she inspired me, she truly made me become fearless. And the road that she has paved and what she's done for women and the youth — and will continue to do — just as Nikki Garcia."
Article continues below advertisement
The Garcia Twins initially retired from the WWE in 2019.
In June 2019, the former Diva champions appeared on The Tonight Show Starring Jimmy Fallon and formally announced their retirement. Brie was more inclined to give up the boots and rope burns for life as a new mama, but Nikki didn't really have a "choice" due to severe health issues.
"For me, I really wanted to go back and fight for the tag titles. I've always had my neck issues and after neck surgery, it hasn't been OK. I feel like I needed to get a check-up before we went back for the tag titles," Nikki said. "The results came back, and I herniated the disc above where I had surgery, I have all this inflammation around the metal, and then I have a cyst on my brain. They were like, 'You're done, no more,' so I didn't get a choice, which sucks."
Article continues below advertisement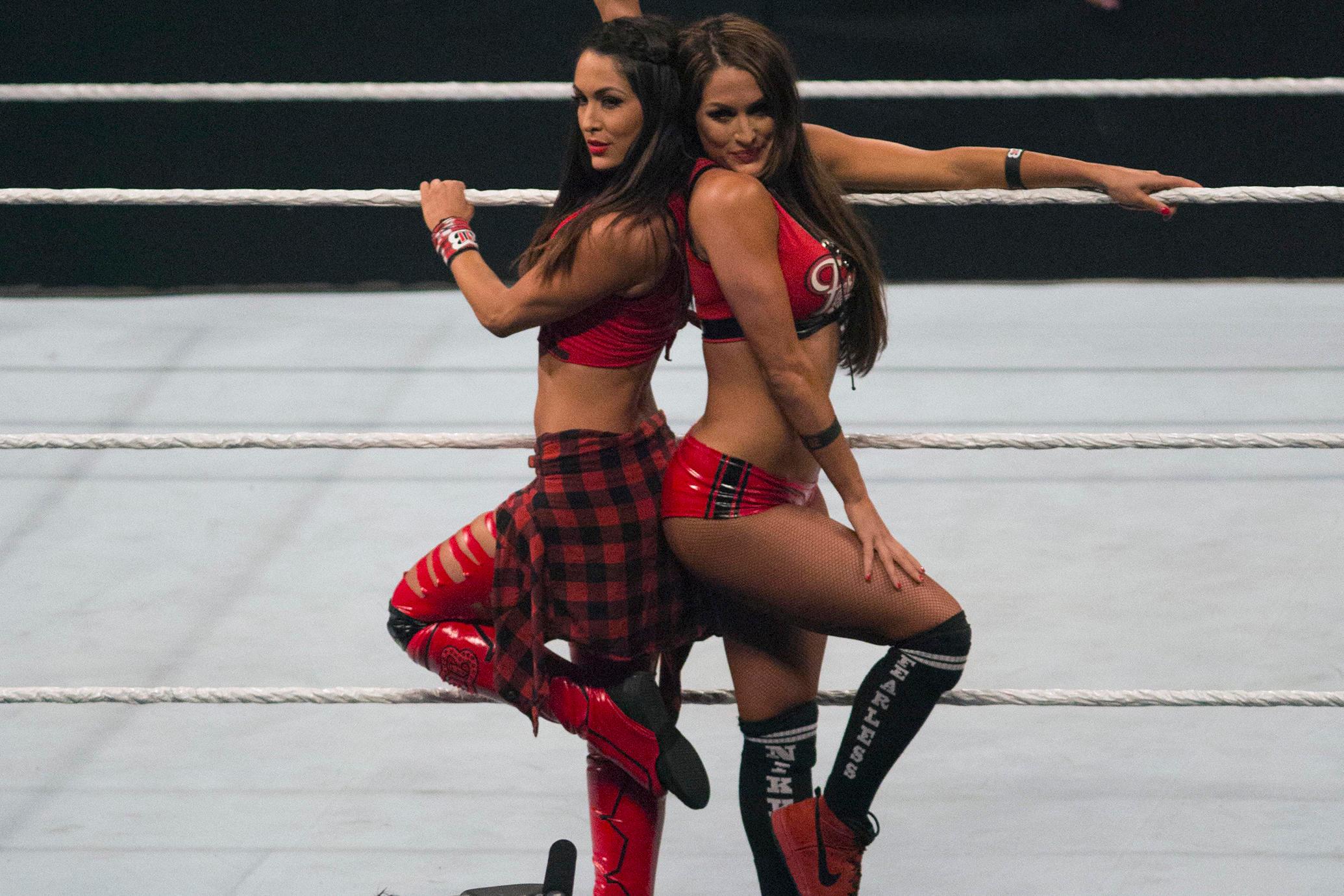 Despite the brain cyst prohibiting her from competing in the WWE, it thankfully wasn't malignant.
"They found a cyst on my brain, which thank god, it's benign," Nikki told Jimmy. "It's super scary, it's something you're never gonna hear, but I'm so grateful. I'm grateful for my health, I'm grateful it's benign. It's something that you have to watch out for the rest of your life because you never know how it can change, but I'm definitely grateful because people go through it worse."