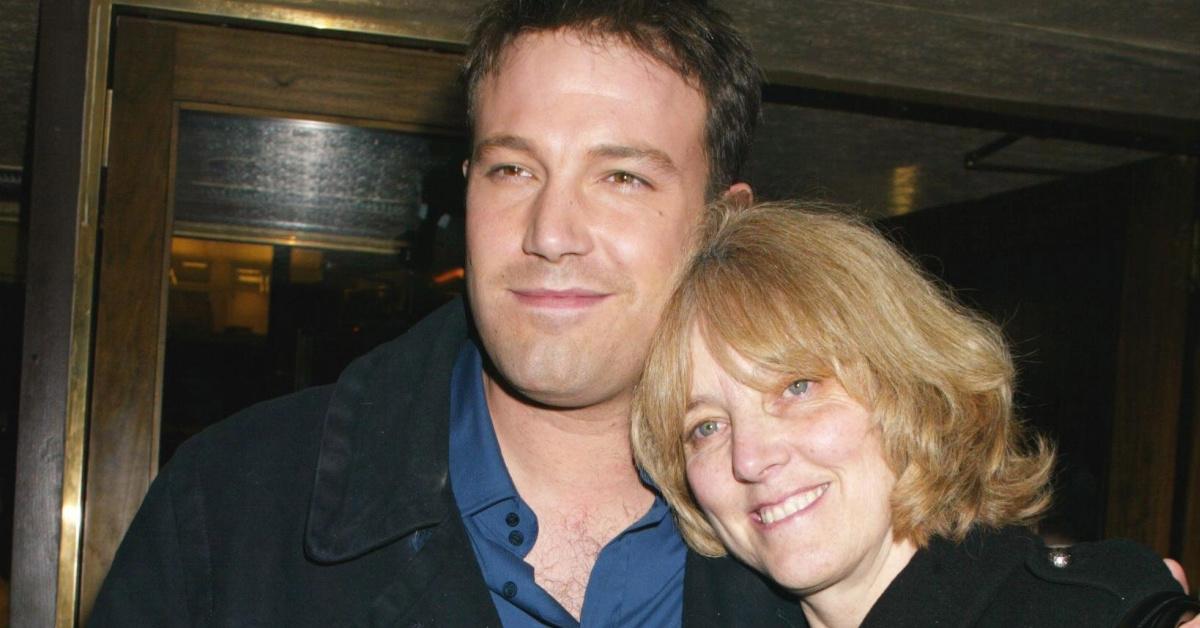 Ben Affleck's Mom Might Actually Be Our Favorite Person in the World
If being a celebrity is hard (and it is!), being the parent of a celebrity must come with its own unique set of circumstances. Every parent wants to see their child succeed, but watching those they love being forced to put up with the pressures of living their life in the public eye can't be easy.
Article continues below advertisement
Actor Ben Affleck has started opening up recently about his struggles with alcohol and his divorce. It seems like through all of his struggles, Ben Affleck's mother has been one of the good influences in his life. Here's what we know about her.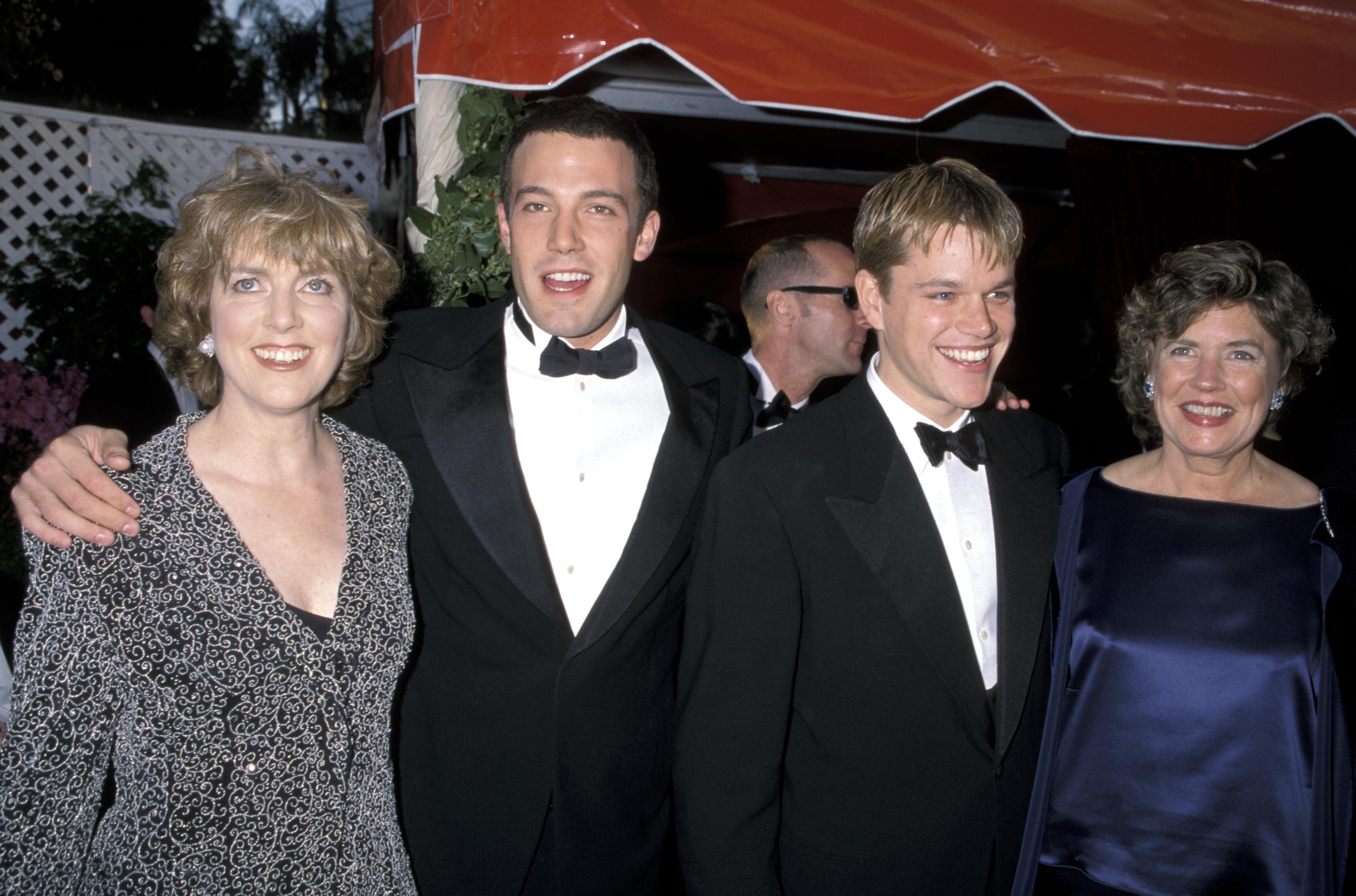 Article continues below advertisement
Ben Affleck's mother is named Chris Anne Boldt.
Chris has been one of Ben's major supporters for his entire life. When he and Matt Damon won the Oscar for Best Original Screenplay for Good Will Hunting back in 1998, she was his date — and he made sure to thank her in his speech, saying she and Matt's mother were "the most beautiful women" at the awards show (awww!).
When Ben was growing up, his mom was a teacher. "My mother taught public school, went to Harvard and then got her master's there and taught fifth and sixth grade in a public school," he said in an interview with The Hollywood Reporter. Ben's brother Casey Affleck also speaks admiringly of their mother — he mentioned in an interview with Collider that she took her sons to the theater constantly when they were kids.
Article continues below advertisement
Ben's father was also a figure that loomed large in his life, but not always for positive reasons. As an alcoholic, Ben's dad, Timothy Affleck, often struggled to provide a stable environment for his kids. Chris and Timothy divorced when Ben was 12 years old, and Ben has said that he felt a sense of relief when that happened and Timothy left the family home. Happily, Timothy got sober when Ben was in his twenties, and the two were able to rebuild a cordial relationship.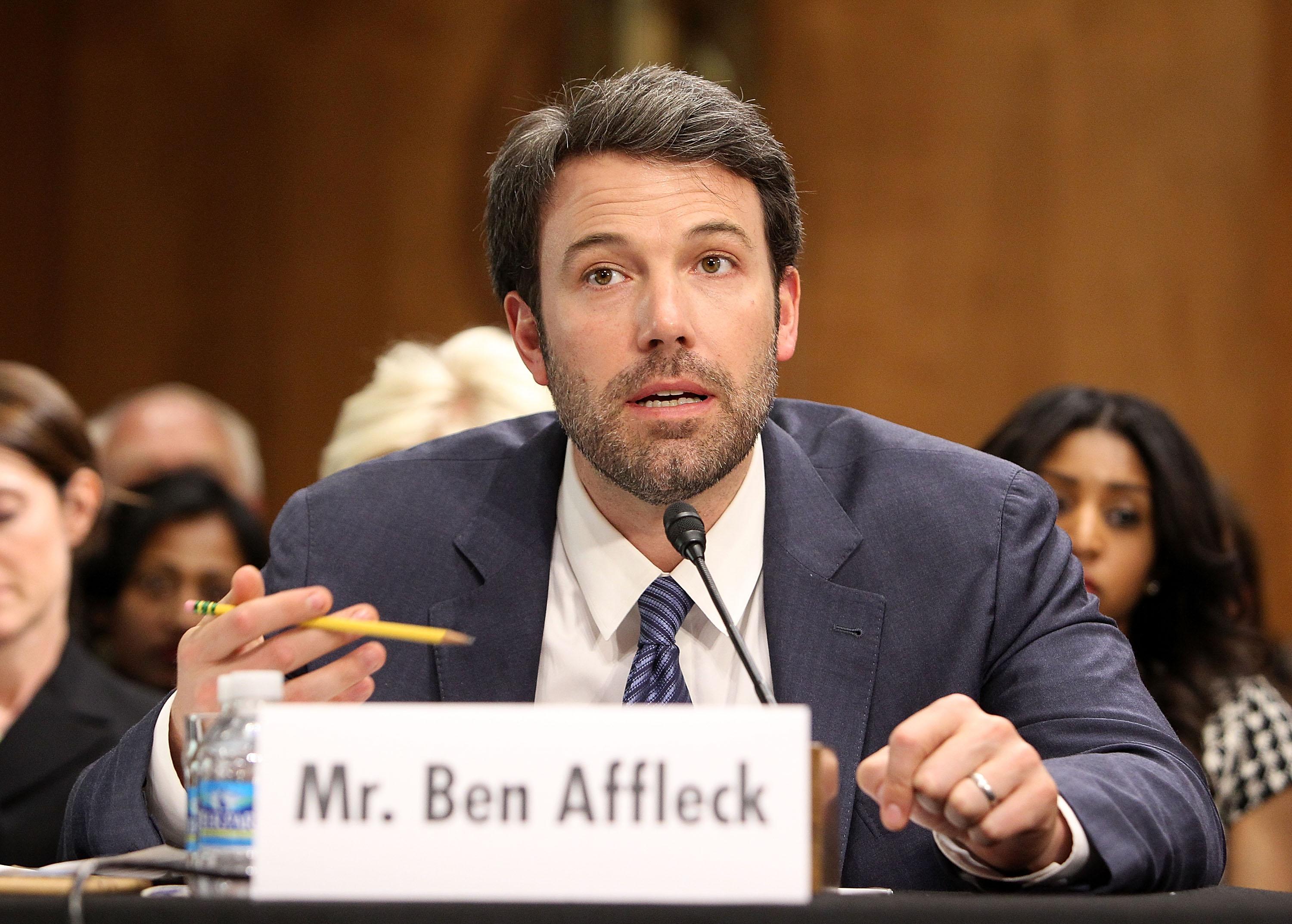 Article continues below advertisement
Like her son, Chris is a political and humanitarian activist.
Chris was one of the original freedom riders who traveled to the Deep South in the '60s in order to fight for civil rights. We have to assume that's where he learned how to become involved in making the world a better place. Ben is the co-founder of the Eastern Congo Initiative, the first U.S.-based advocacy and grant-making initiative wholly focused on working with and for the people of eastern Congo.
As part of his humanitarian efforts, Ben has written several op-eds about the issues people of eastern Congo deal with and testified in Washington, D.C. before several human rights and global relations committees. He's also a huge supporter of several charities.
Article continues below advertisement
Obviously, Ben has faced many struggles throughout his career, but it's people like his mother who he can thank for showing him how to be a good human — we should all be so lucky, right? On Mother's Day in 2019, Ben posted a touching tribute to both his own mother and Jennifer Garner, the mother of his kids:
He clearly knows how to honor the important people in his life. Huge shout-out to Ben's mom, Chris! We're seriously major fans. And who knows? Maybe she'll get to accompany him to another Academy Awards show someday.