What Time Should Your Kid Go to Bed? This Viral Chart Has the Answer
Depending on when they have to wake up for school, this chart shows the ideal times for kids of all ages to head to bed.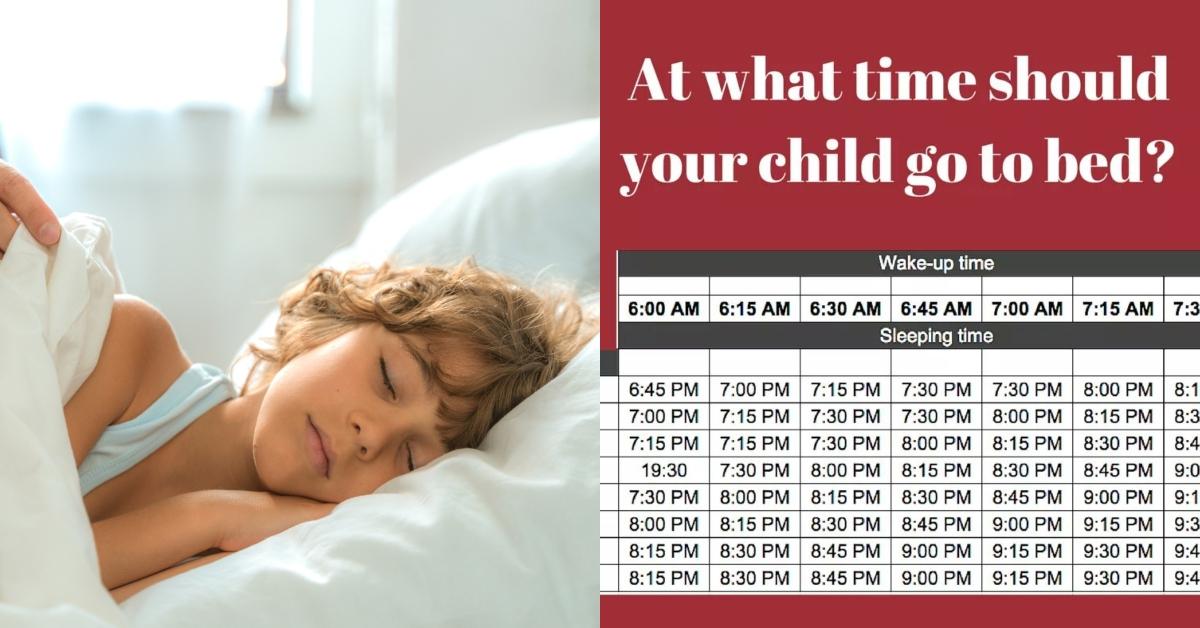 What time do your kids go to bed every night? According to a viral chart, the ideal bedtime for your kid depends totally on how old they are and what time they have to wake up for school in the morning.
Article continues below advertisement
The chart was posted by Wilson Elementary School's Facebook page. The Kenosha, Wisconsin based school had no idea that they would go viral for one post about children's bedtimes.
Article continues below advertisement
Here's the chart! It's unclear what the source of this information is, but let's take a look. If your kid is 6 years old and wakes up at six in the morning, first of all, I'm so sorry. Second of all, this chart claims that your 6-year-old should go to bed at 6:45 p.m.
If you're 12 years old and get up at six every morning, 8:15 p.m. is your ideal bedtime. This seems unrealistic for a lot of folks, and people were not afraid to say so in the comments.
Article continues below advertisement
"In a perfect world, yes," one person wrote. "But not every child is the same nor can a lot of parents follow this because of lifestyle. For example, I work 12-hour shifts. Going by this chart I would only see my children on weekends for the first six years of their lives. It's unrealistic in today's society for a lot of people."
I know that when I was 12 and 13 years old, I thought it was the cool thing to do to stay up as late as humanly possible, even though I had to wake up early in the morning. It's hard to get kids to adhere to bedtimes!
Article continues below advertisement
And plenty of people expressed that in the comments. The post has 64,000 reactions, 463,000 shares, and 14,000 comments, mostly from parents and teachers who all have different opinions on the matter. While some were lamenting that their kids stay up way later than the recommended bedtimes, others urged parents not to take this chart too seriously.
Article continues below advertisement
Obviously, different kids have different sleep needs. All through high school, when I was waking up at 6:30 a.m. for school, I was such a night owl. I stayed up until one or two in the morning and it wouldn't effect me. Now? If I'm not in bed by 10, I'm grumpy the whole next day.
Article continues below advertisement
Stacy Karlsen, a first-grade teacher at Wilson Elementary, told Fox 6, "It's taken the school by storm — and more so because barely 200 kids attend here and this chart suggesting what time your child should go to bed has been shared on Facebook more than 300,000 times."
Karlsen was the one who posted the chart originally. She just wanted to share some tips with the school's parents. She had no idea that it would hit such a nerve and spread so widely.
Article continues below advertisement
"Initially I just said to my principal, 'You have to be kidding me.' To me, it was a shock. I didn't make it up. I found it coming across my personal page and thought,' Wow, this is super helpful," she said.
Obviously, everything's that happened in 2020 has thrown people's schedules, including kids', totally out of whack. But sometimes we need a reminder that kids aren't adults, and even if they do try to be "cool" and stay up late, they really do need more rest than they think.