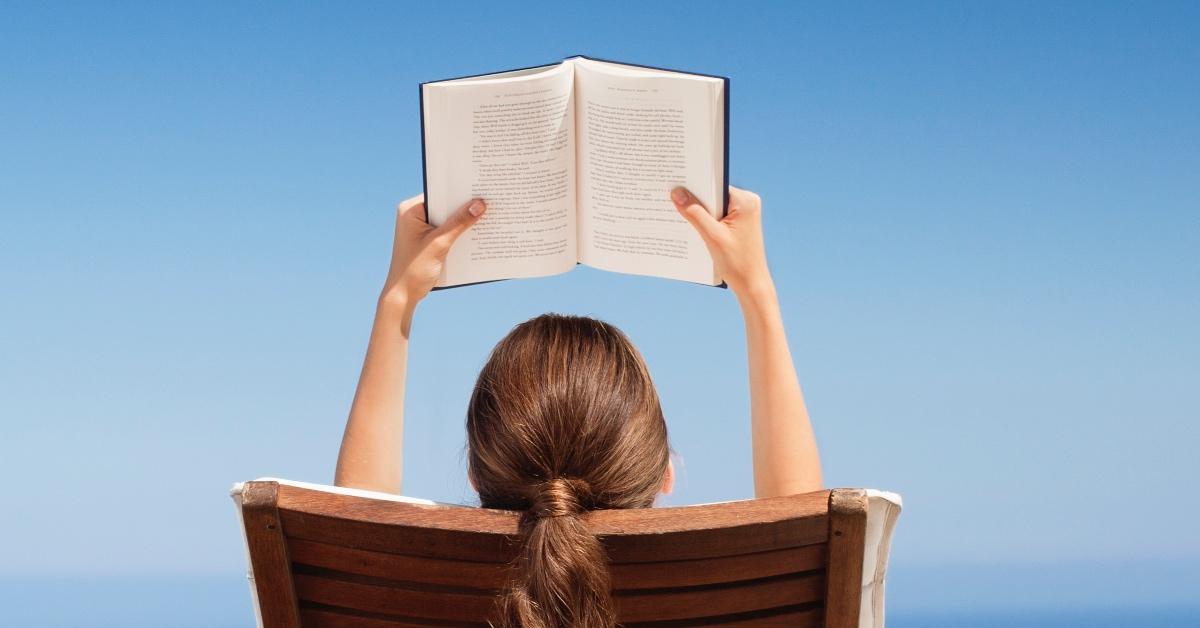 With These Titles, You'll Be up All Night Reading Today's Best Biographies of Women in History
Women are constantly making history, whether their accomplishments are splashed across the daily news or written about decades later. For Women's History Month, we encourage you to check out some of the best books about women in history, documenting female contributions to science, the arts, and more.
Here are six biographies of women that will make you curious to learn more.
Article continues below advertisement
'The Radium Girls: The Dark Story of America's Shining Women' by Kate Moore
Now a major motion picture, Radium Girls explores the story of the young, female radium dial factory workers who began to fall mysteriously ill. When the factories refuse to admit that radium could be the issue, the women of the story fight for life-changing regulations and race against the clock to break one of America's biggest scandals in the 20th century.
'The Immortal Life of Henrietta Lacks' by Rebecca Skloot
The Immortal Life of Henrietta Lacks is about a poor tobacco farmer whose cells (taken without her knowledge or permission) held the key to unlocking scientific conundrums for decades to follow. Nearly 20 years after her death, Henrietta's family was looped into research without their consent. The story of the Lacks family — past and present — is woven in an eye-opening tale about bioethics.
Article continues below advertisement
'Red Comet: The Short Life and Blazing Art of Sylvia Plath' by Heather Clark
This recent biography of tragic poet Sylvia Plath is a hefty 1,152 pages, but don't let the page count fool you. Red Comet is a comprehensive, in-depth look at Sylvia's life and writing that begins in her childhood and extends through her rise to fame, examining the poet's many highs and lows. Red Comet is also a Pulitzer Prize finalist and is widely lauded as the most well-rounded view of Sylvia's life and work.
Article continues below advertisement
'The Three Mothers: How the Mothers of Martin Luther King, Jr., Malcolm X, and James Baldwin Shaped a Nation' by Anna Malaika Tubbs
In her debut novel, The Three Mothers, Anna Malaika Tubbs documents the mothers of three of the most prominent Civil Rights activists that have ever lived. She describes how Berdis Baldwin, Alberta King, and Louise Little grew up leading separate lives but raised their children with a passion for equal justice. A gripping and illuminating picture of Black motherhood and how a mother's love shaped a nation.
Article continues below advertisement
'Empress Dowager Cixi: The Concubine Who Launched Modern China' by Jung Chang
At 16 years old, Cixi was selected as one of the Xianfeng Emperor's concubines and she gave birth to their son in 1856. When the emperor later died, their then-5-year-old son was placed on the throne, and Empress Dowager Cixi staged a coup to declare herself the real ruler of China. In Empress Dowager Cixi, Jung Chang details the monumental changes Cixi made during her reign, including weathering the Taiping and Boxer rebellions, wars with France and Japan, and an invasion by eight allied powers including Britain, Germany, Russia, and the United States.
Article continues below advertisement
'Wrapped in Rainbows: The Life of Zora Neale Hurston' by Valerie Boyd
Acclaimed journalist Valerie Boyd profiles the prolific and undeniably brilliant writer Zora Neale Hurston, who's widely credited as the foremother of authors Toni Morrison, Alice Walker, and Maya Angelou. Wrapped in Rainbows dives into Hurston's history and explores the complexities and sorrows of her life before her untimely death of pancreatic cancer at just 34.