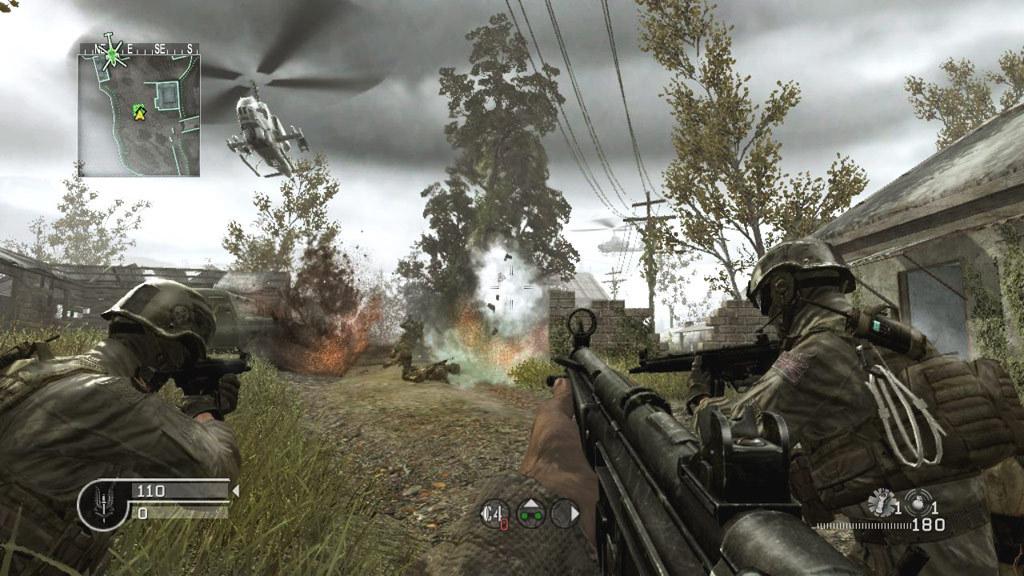 This Is the Best 'Call of Duty' Game of All Time
The Call of Duty franchise is indeed a long-running one. It's been around long enough to spawn plenty of different installments, obviously some less enticing than the others.
Article continues below advertisement
But with the recent release of the free-to-play Call of Duty: Warzone, we've been thinking about which of the expansive series could potentially be called the best. And surprisingly, it's really not that difficult of a decision to make when you sit back and actually consider it. The answer's right there, staring at you.
Article continues below advertisement
So, what's the best 'Call of Duty' game ever?
Looking back over the whole of the Call of Duty series, one game stands out above them all: Call of Duty 4: Modern Warfare. It represents the best of both worlds: an excellent campaign and some truly fantastic multiplayer set pieces from beginning to end. And if you only play one Call of Duty title throughout your gaming career, many will agree that it should, in fact, be this one.
There's a reason they brought it back and gave it a remaster, after all — it's really that good.
'Call of Duty 4: Modern Warfare' stands the test of time.
The answer is simple: Call of Duty: Modern Warfare. The game originally launched back in 2007, the brainchild of both Infinity Ward and Activision. It was the fourth main entry in the Call of Duty series, and it took the story setting away from World War II for a more modern approach. Because of this, there's a much different, more austere tone that players really gravitated to, much like the new Modern Warfare that released just last year in 2019.
Article continues below advertisement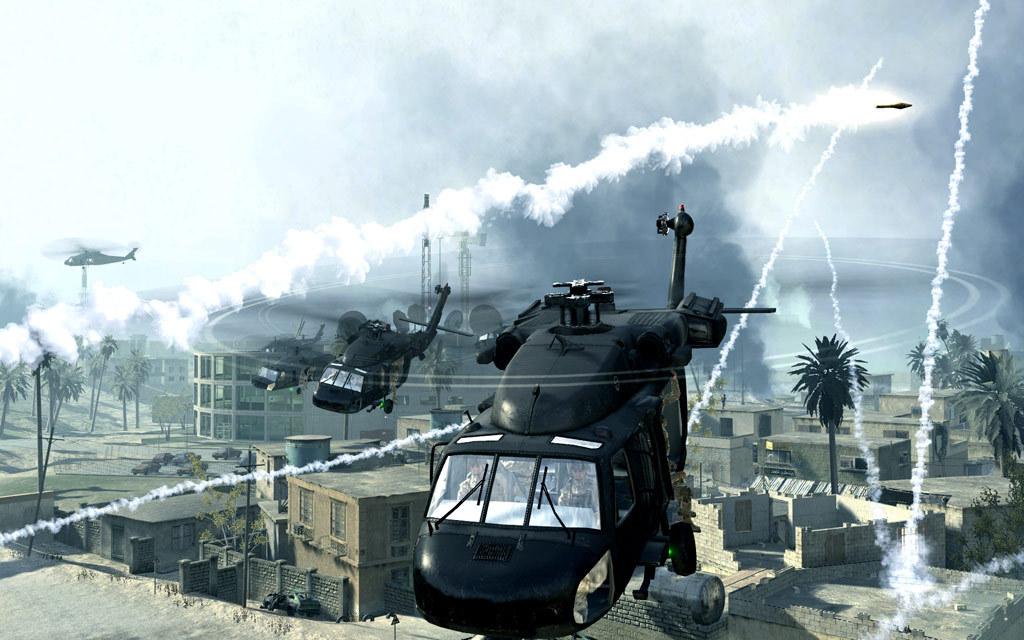 Call of Duty 4: Modern Warfare followed the British Special Air Service (SAS) recruit Sgt. John "Soap" MacTavish for most of the game, and it introduced a series of NPCs players are now quite familiar with — Captain Price, Gas, Vasquez, Griggs, and Nikolai.
The game follows a war that breaks out in Russia and a series of operations that take place during the scuffle. It's a gritty, action-packed adventure that'll grab your attention far beyond the bounds of its campaign.
Article continues below advertisement
The real draw of 'Call of Duty 4: Modern Warfare' is its fantastic multiplayer setup.
Plus, COD 4 featured several great maps, like the bombed-out Bloc, the claustrophobic Killhouse, and Crash, which featured the wreckage of a massive airplane.
It also featured great perks and loadouts for players to customize their characters with. Gunplay was tight and optimized in a way that made the game a joy to play – and at any given moment, you'd find thousands of players online ready to jump in.
This Call of Duty experience was one of the best games to have graced the Xbox 360, PlayStation 3, and PC. It was complex without being complicated, challenging without being frustrating, and accessible to players of all skill levels. People are still excited to play it all these years later – and it remains an enduring part of the series.
If you have the chance to do so, you should absolutely give it a try.