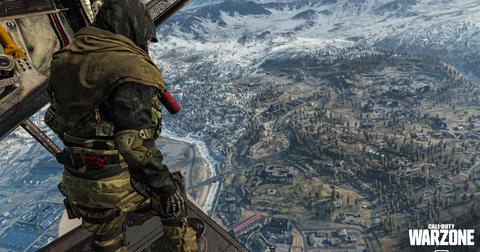 'Call of Duty: Warzone' Is a New, Free Battle Royale Anyone Can Play
By Brittany Vincent

Updated
Just when you thought the battle royale craze was finally nearing its end, Call of Duty: Warzone reared its head. The latest entry in the Call of Duty series isn't a full-fledged adventure with a campaign and multiplayer component, but a free standalone title that anyone can jump into and enjoy. It adds a brand-new mode as well as some intriguing twists on the classic Call of Duty formula. It's also going to be the biggest craze in the gaming community since Fortnite first debuted.
So when can you get your hands on it? When will you get to jump into the world of Call of Duty: Warzone, and what is it, exactly? What kind of new gameplay will it offer? We've got answers to all those questions and more, so if you're even a bit curious about what to expect from the new mode, you can parachute in prepared and start kicking butt and taking names.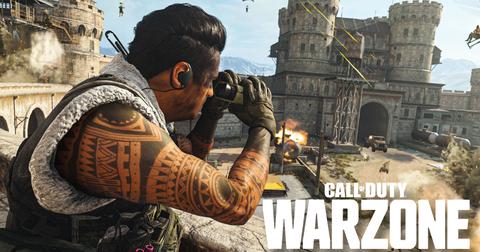 What is 'Call of Duty: Warzone,' anyway?
Call of Duty: Warzone is a new riff on classic Call of Duty that pits a number of players against each other in typical battle royale fashion. It will feature a new game mode called Plunder where you compete against others for in-game cash. Cash can be collected by going looting around the map and killing players or even completing a variety of contracts. The cash can then be used to purchase a variety of different items. Basically, it's a whole new way to play for both new and old fans.
Does your 'Call of Duty: Modern Warfare' progress carry over?
If you're planning on playing Warzone, yes, your progress in the regular game with Call of Duty: Modern Warfare will indeed carry over, so you don't have to worry about leveling up separate characters to enjoy the game. All of your cosmetic customization and battle pass items will be available as well. That means you can enjoy going about playing Warzone just like it's an extension of the original game, only with added goals and other cool stuff sprinkled in for good measure.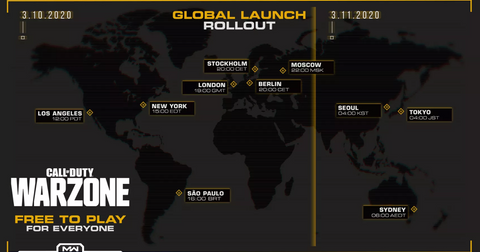 When does this new 'Call of Duty: Warzone' come out?
Call of Duty: Warzone is available to anyone who owns Call of Duty: Modern Warfare at 11 a.m. ET on Tuesday, March 10. For anyone else without Modern Warfare, you can begin downloading the new mode at 3 p.m. ET on Tuesday, March 10. It definitely pays to have already purchased the game thus far if you're wanting to get in earlier. Of course, if you're in another time zone, you may be left waiting a while to play.
Interested in trying out a whole new dimension of Call of Duty? It's time to jump in when the download is available for all. And the best part? Your friends can play too, even if they don't want to purchase a copy of the main title. It's going to be a fun new way to enjoy the world of Call of Duty with friends, so be ready to jump in.