The Best Characters to Use and Conquer Any Map in 'Shadow Gambit'
In 'Shadow Gambit,' players can create a team from nine characters to complete maps. Yet, the best characters will outshine the rest thanks to their abilities.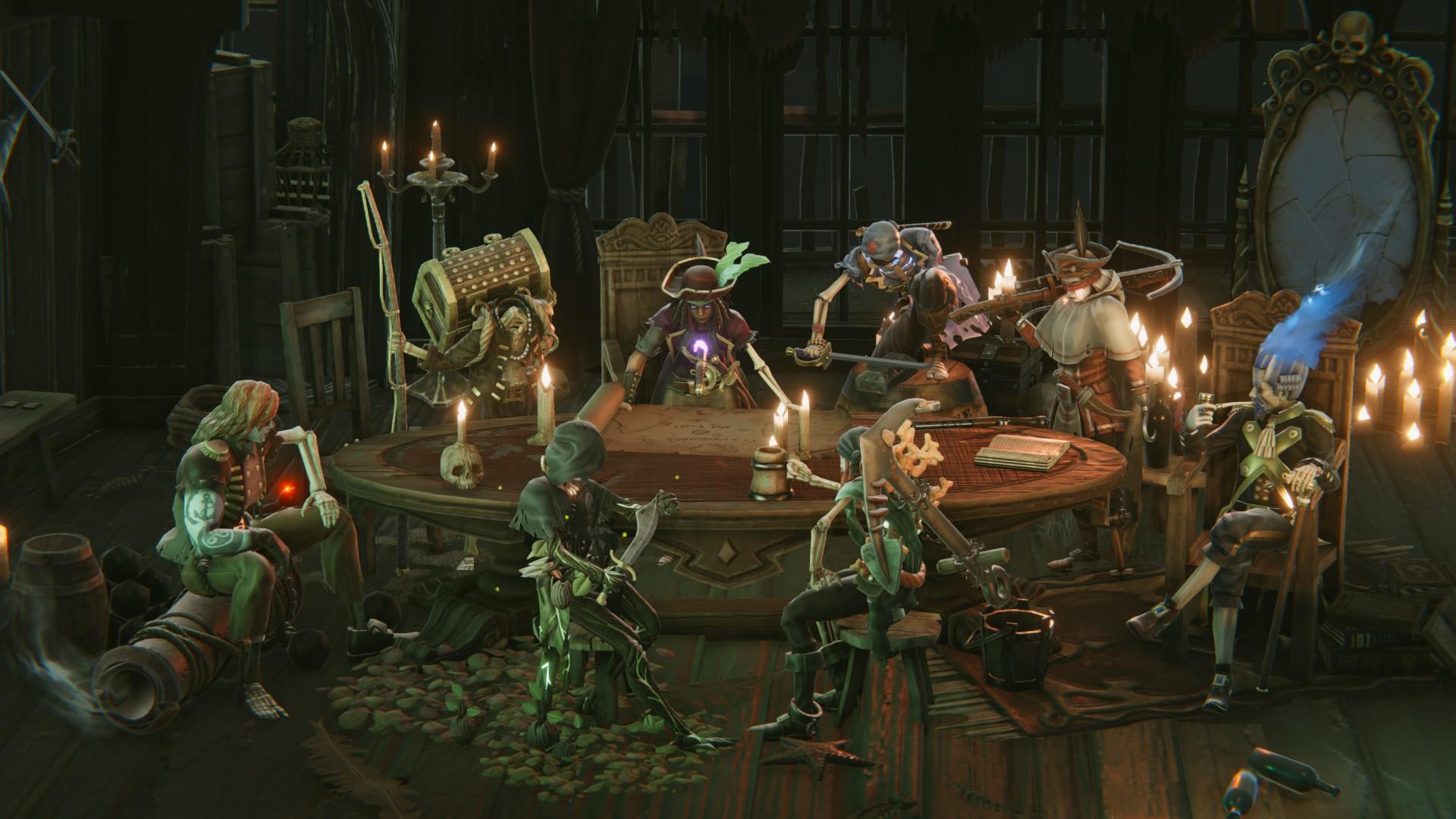 Unlike its past games, developer Mimimi Games allows players to choose from nine unique characters to make a team of three and challenge the maps in Shadow Gambit: The Cursed Crew.
Each character provides diversity in how you can approach maps, letting you mind-control foes to do your bidding or shoot one of your cursed mates behind enemy sightlines with a cannon.
Article continues below advertisement
Your crew of cursed pirates has all kinds of supernatural tricks up their sleeves to sneak around and deal with opponents. However, the best characters outshine the rest, no matter the challenges ahead. Their abilities are crucial for navigating tightly-patrolled areas and can create opportunities to kill multiple enemies if you use them correctly.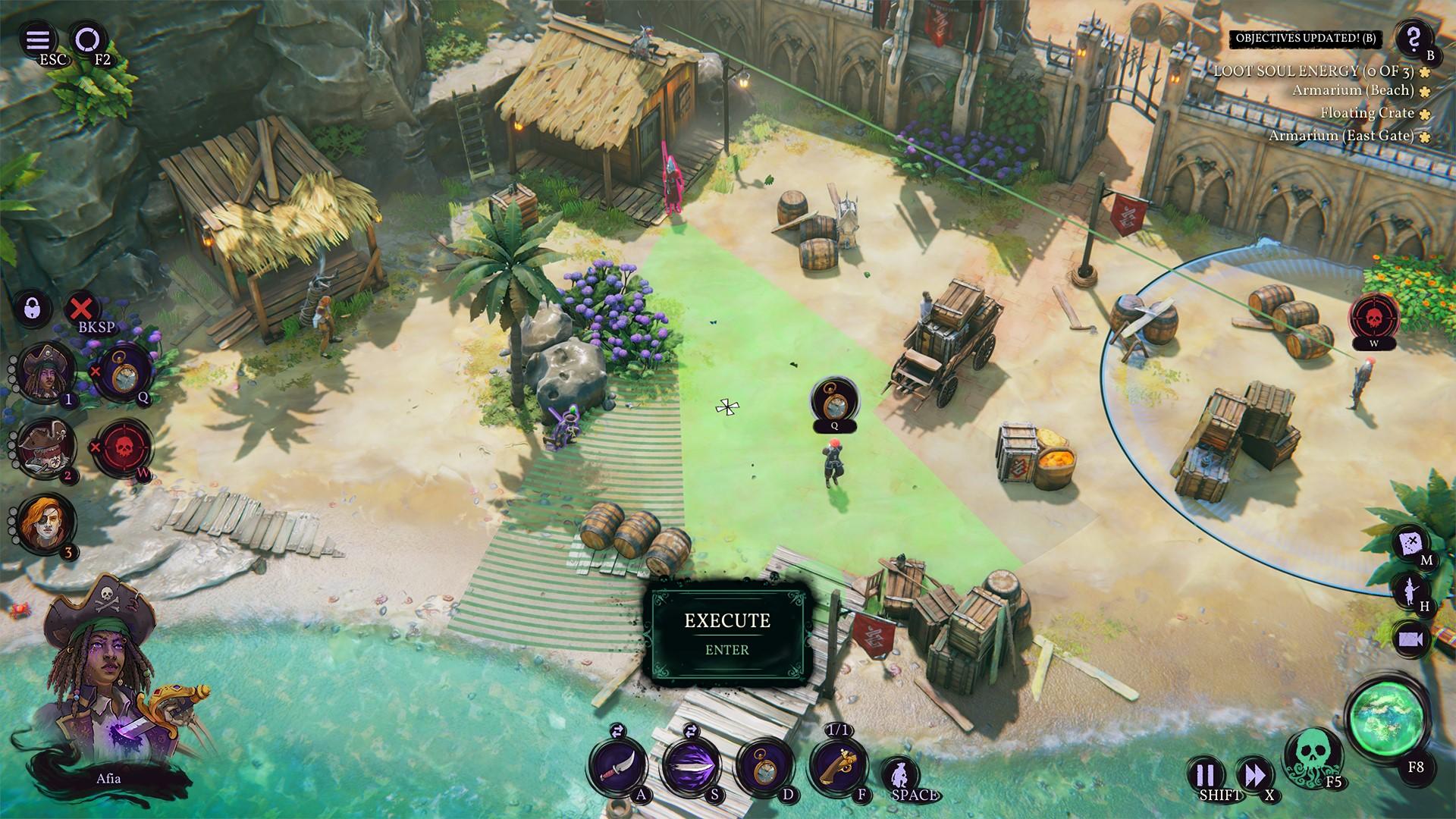 Article continues below advertisement
The best characters in 'Shadow Gambit' explained:
All characters are viable for any map, but we found these crewmates to be the best due to their inherent flexibility and abilities: Afia, Suleidy, and John. One common theme between these characters is their knack for navigating busy areas easier without the help of others.
Crewmembers like the sharpshooter Teresa or cannoness Gaëlle work best when coordinating with others but are handicapped in what they can accomplish alone.
The same applies to even the mind controller Pinkus who can infiltrate deep into enemy territory. Without the synergic support these characters need, their feats will create opportunities that don't pay off.
Article continues below advertisement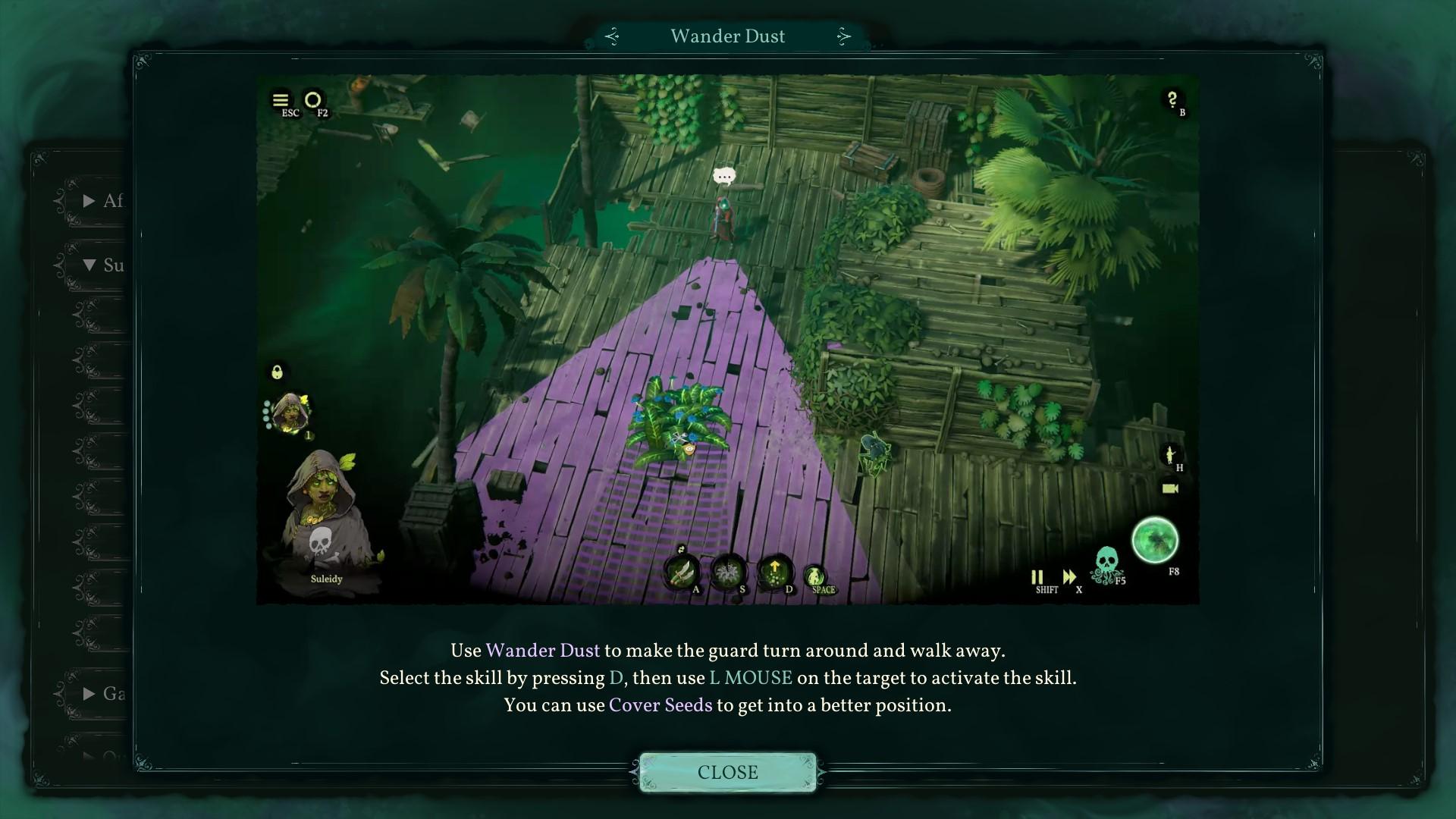 Guards can have wide-sweeping sightlines, and most of the time, you'll use the skill of a crewmate to pave the way forward, like Afia's time freeze or Suleidy's ability to grow a magical bush to hide allies or bodies.
Even better, John can swim in the Below, a dimensional plane, to teleport past walls or wack foes into a portal with his anchor — slipping back into the Below before anyone notices.
Article continues below advertisement
Afia, Suleidy, and John can also climb vines for better positioning. And aside from Afia, they can swim the outskirts of islands to pick off stragglers or set up kill combos easier with others. These characters are great infiltrators, which in Shadow Gambit is substantial due to the bulk of missions requiring you to plan a way inside and out.
Article continues below advertisement
Moreover, Suleidy is a fantastic position changer who can lure enemies with a strange odor, and John has a fish friend in the Below that can distract foes. Their abilities are super valuable and make challenging missions more bearable.
As a reminder, you're free to choose any character that works for the play style you're going for. Shadow Gambit gives you free rein to decide how to combine your crew and approach maps, so it's entirely up to you.
Shadow Gambit: The Cursed Crew will be available on Aug. 17 for PC, PS5, and Xbox Series X/S.