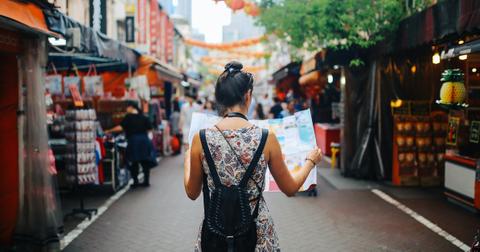 Here's Where You Should Travel in 2020, According to Scott's Cheap Flights
By Lizzy Rosenberg

Updated
As 2019 is slowly (but surely) coming to a close, you might be outlining your personal goals for 2020. And since exploration is one of my main priorities in life, fulfilling any and all #travelgoals is vital.
And if you, too, are looking to arrange your travels for the next year, these are the best new places to travel in 2020, according to Flight Experts from online subscription service, Scott's Cheap Flights. You can thank me later by sending a postcard in the mail.
These are the best cheap places to travel in 2020:
Article continues below advertisement
1. Japan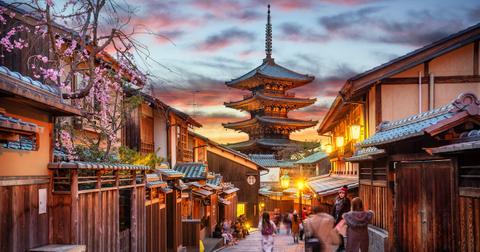 Although Japan was previously expensive to travel to, more airlines are starting to fly there. This has raised competition and brought flight prices down.
So if you're looking to shop in Tokyo, eat incredible sushi, and see gorgeous works of art, I strongly suggest considering a flight to Japan.
Article continues below advertisement
2. Buenos Aires, Argentina
There are often cheap flights to the South American capital from Miami and other Southern U.S. states, and if you haven't already made your way there to explore the gorgeous city, the time is now (er, next year!).
3. Nairobi, Kenya
Whether you're planning to embark on safari or explore the fruitful markets, Nairobi is a total must when exploring Africa. And since airfare is relatively inexpensive, it's definitely a destination to consider!
4. Hawaii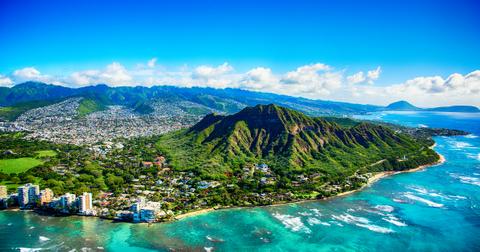 Live like Lilo and Stitch in the Islands of Aloha — relax on the beach, bike down dormant volcanoes, or snorkel through vibrant blue waters.
Since Southwest airlines is adding additional flights to Hawaii, there's bound to be cheap opportunities to get there.
Article continues below advertisement
5. Casablanca, Morocco
Dive headfirst into a plate of tagines or peruse Morocco's beautiful textile markets. The north African country has become increasingly popular thanks to a large selection of flight options.
6. Alaska
With ongoing airfare battles between Alaska Air and Delta, there are so many bargain flights to Alaska. Check out the Northern Lights in January or hike through Denali during the summer months.
7. London, UK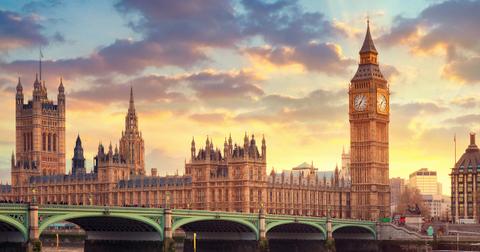 If Big Ben and afternoon tea are at the top of your bucket list, seriously consider a trip to London. Delta and Virgin's partnership has resulted in more flights to London. Therefore, it is now a cheaper destination from the U.S. Cheerio!
Article continues below advertisement
8. India
India has always been at the top of my list, from seeing the Taj Mahal to eating authentic masala. And because of Delta's resumption of flights to Mumbai, it's going to be a more popular (and less expensive) destination.
9. Dar es Salaam, Tanzania
For those seeking a trip to East Africa, flights to Dar es Salaam, Tanzania, have been increasingly less expensive due to the now-popular Serengeti and Mount Kilimanjaro.
10. Liechtenstein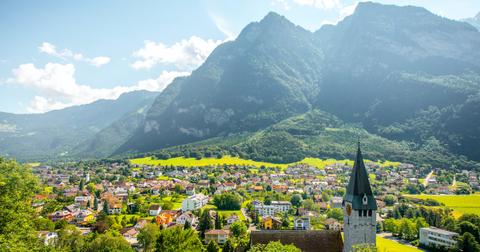 You can walk across the 15-mile-long country via the National Trail network, so transportation is simple. Flights don't land there, but Zurich is right around the corner, and the flights there from the U.S. are plentiful.
Article continues below advertisement
11. Kuala Lumpur, Malaysia
While it's definitely a long flight, Malaysia is a gorgeous country with bright blue water and Bali right around the corner. With a ton of deals from New York, Texas, and California, you're bound to find a cheap flight there.
12. Former Yugoslav Republics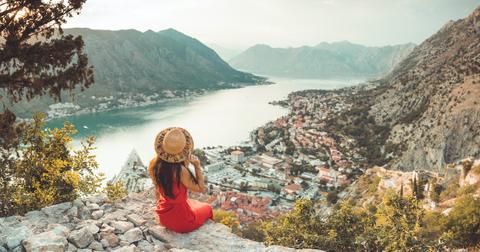 If Bosnia and Herzegovina, Croatia, North Macedonia, Montenegro, Serbia, and Slovenia are on your list, get ready, because airfare is about to plummet.
Enjoy views from the Adriatic coast or take in the incredible, mountainous scenery.
Article continues below advertisement
13. Poland, Czech Republic, and Hungary
Flights to central Europe from the U.S. have skyrocketed, so prepare to take in a plethora of pierogis, beer, and historical landmarks.
14. Seoul, South Korea
With cheap food and accommodation costs, Seoul is an inexpensive (and lovely) way to visit East Asia. And if you aren't a ~city guy or gal~ check out flights to South Korea's Jeju Island for an extra $30.
15. France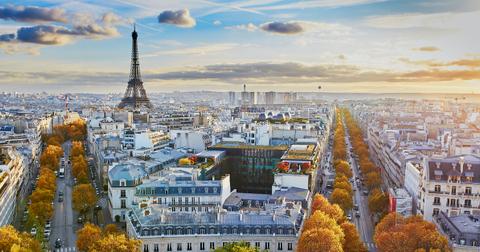 Bonjour! Flights to Paris and other French cities have boomed in the last several years, making flights cheaper. Peruse the backcountry, sip wine, and surround yourself in the gorgeous French culture. You're bound to have a blast.
Article continues below advertisement
16. São Paulo, Brazil
For a slightly warmer destination, São Paulo is a pop culture hub for food, art, and music.
As the largest city in South America, its major airport, Guarulhos–Governador André Franco Montoro International Airport (GRU), is the destination for several U.S. flights.
17. Fiji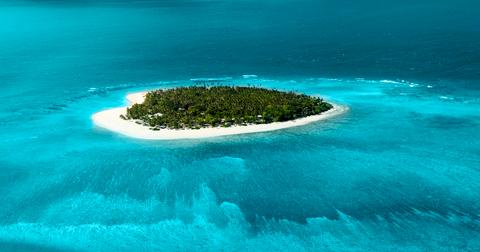 Flights to the beautiful Fijian islands are expected to go way down in 2020, so get ready to experience white sand beaches and bright blue waters.
And don't forget to take all the pictures.
Article continues below advertisement
18. Cape Verde
Right off the coast of Northwest Africa, Cape Verde is adorned with lovely beaches and delicious Creole Portuguese African food.
2019 had a couple of cheap flights there, and 2020 is expected to have way more.
19. Thailand
For amazing food and incredible beaches, Thailand is an incredible destination, especially for those on a budget. And luckily, deals have become more ubiquitous via All Nippon Airways and Korean Air. Bangkok, here we come.
20. Spain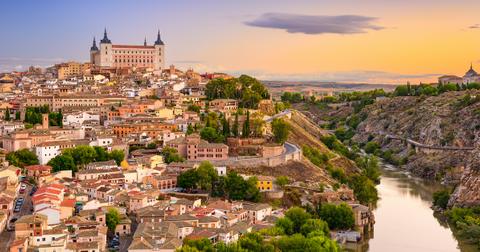 Whether you're browsing art in Madrid or architecture in Barcelona, Spain is a fun destination with a variety of cheap flights.
Competition has seriously been lowering airfare. And per Scott's Cheap Flights, deals to the Canary Islands are also expected to come forth next year.
Article continues below advertisement
21. If you like to travel like I do, the site is offering discounts on their premium membership.
To celebrate the release of their annual list, Scott's Cheap Flights is offering travelers a discount of 20 percent off their Premium membership between Monday Nov. 25, and Cyber Monday, which falls on Dec. 2, 2019.
So to advance your travel goals next year, that's definitely a solid Christmas gift to yourself. Have a blast on each and every trip you take, and don't forget about the postcard. I'll be waiting.