The 15(ish) Best 'Grey's Anatomy' Episodes of All Time
With over 350 episodes and counting, it's hard to list the best Grey's Anatomy episodes ever, but this list has all the essentials.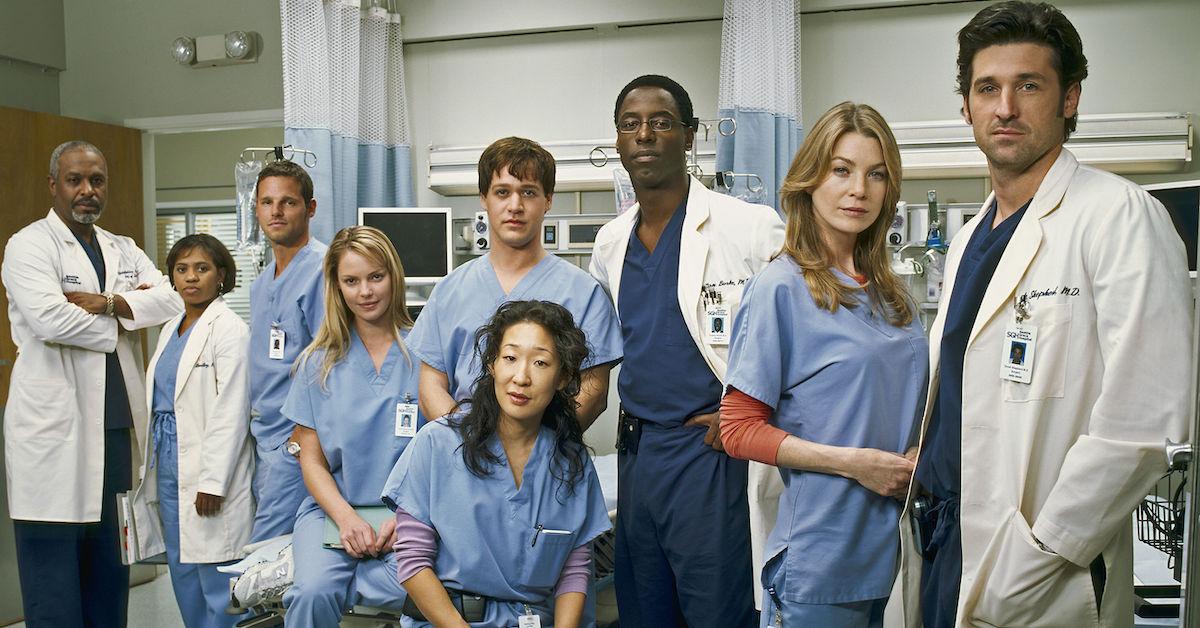 The ABC medical drama Grey's Anatomy has been on the air for 15 seasons and counting, with more than 350 episodes down and who knows how many more ahead. With such a huge canon, a manageable list of the best episodes is a near-impossible task, but we've managed to narrow it down to the top 15 (ish) based on critical reviews and (very) personal biases.
Admittedly, the list is very season finale-heavy — but what can we say? Shonda Rhimes knows how to orchestrate an emotional cliffhanger like nobody else.
So here they are, the 15(ish) best episodes of Grey's Anatomy ever.
Article continues below advertisement
Season 2, Episode 5: "Bring the Pain"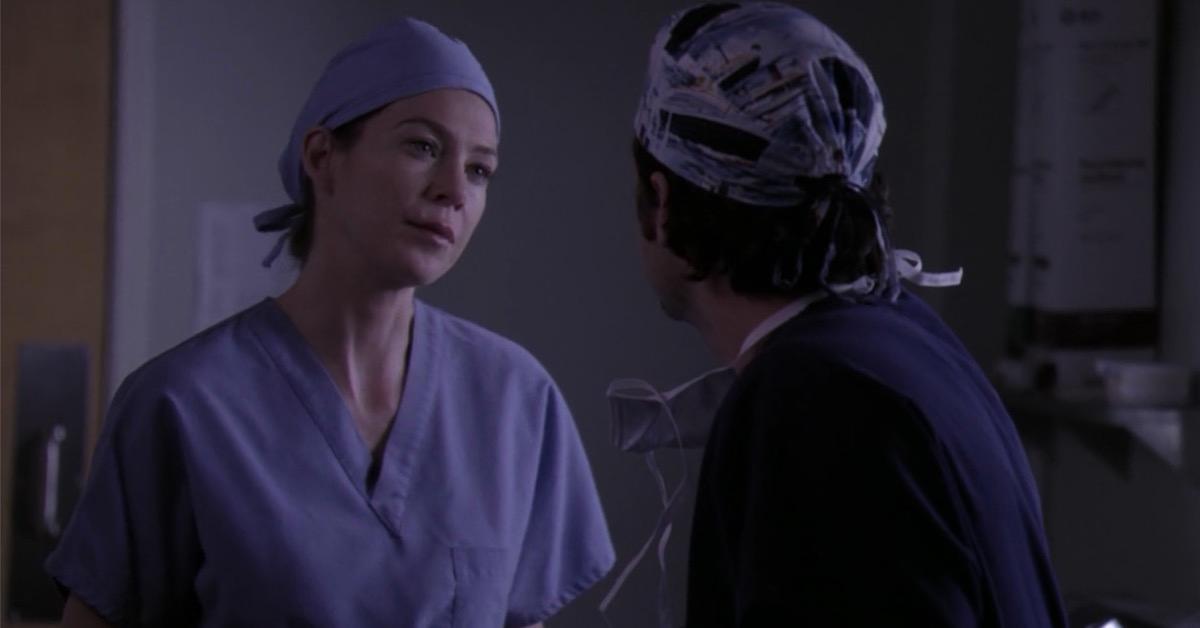 This is an essential moment in the story of Meredith and Derek. Making herself completely vulnerable, Mer tells Derek he has to choose between her and saving his marriage to Addison. That speech alone earns the episode a spot on the list. "Pick me. Choose me. Love me."
Season 2, Episodes 16 and 17: "It's the End of the World..." and "As We Know It"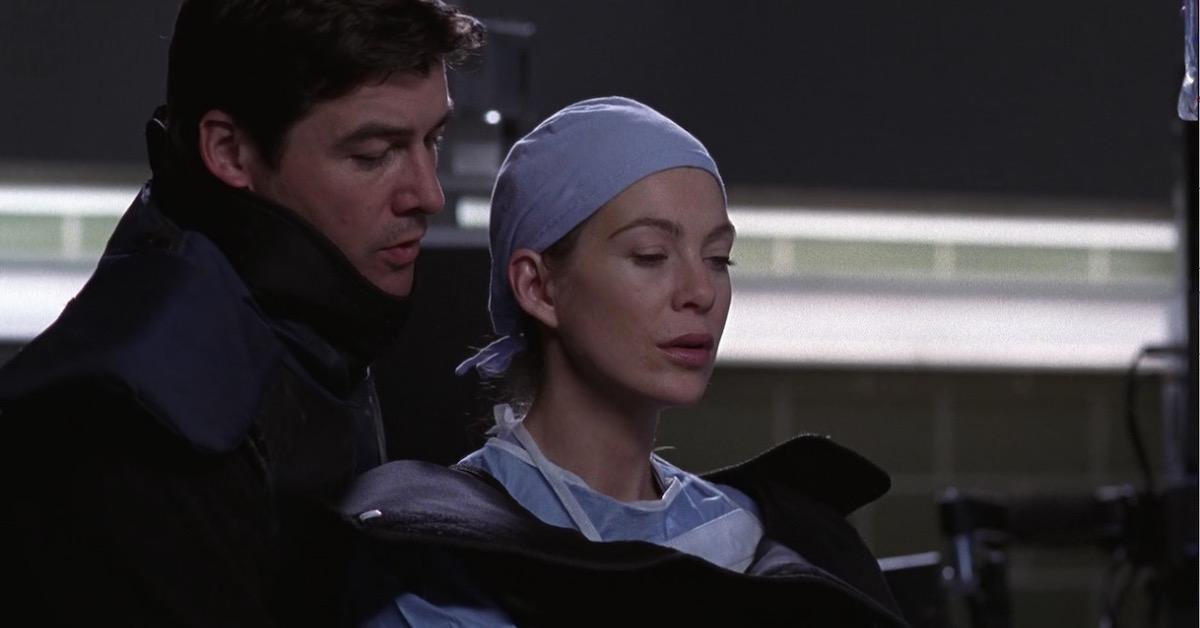 A patient ends up in the ER with a bomb inside his chest cavity, and the only thing preventing it from going off is a paramedic who has her hand inside his chest (until she starts to cramp up and Mer takes her place. It's totally a ridiculous premise just to read it, but the performances from everyone, including guest stars Kyle Chandler and Christina Ricci, really help. This episode also brings the birth of Miranda's son.
Article continues below advertisement
Season 2, Episode 27: "Losing My Religion"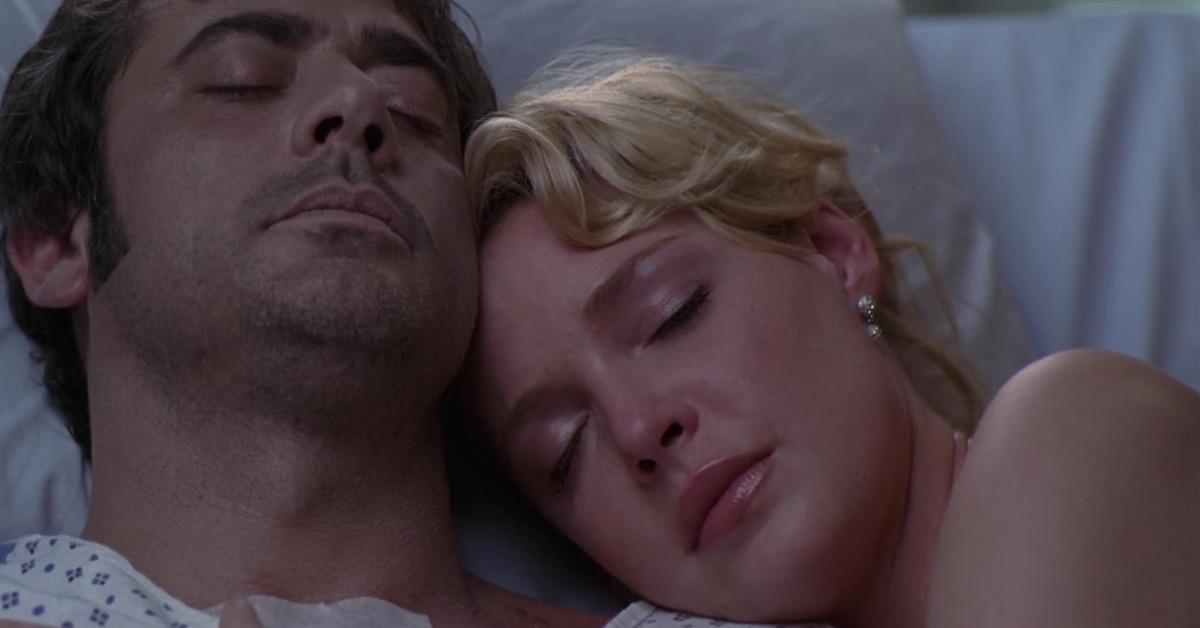 In the second season finale and easily one of the saddest episodes ever, Richard makes the interns throw a prom for his niece as punishment for cutting Denny's LVAD wire to get him moved up on the heart transplant list. Denny's transplant is successful, but he throws a blood clot and dies suddenly, and the interns find Izzie, who had just accepted Denny's proposal, lying beside Denny's lifeless body.
Article continues below advertisement
Season 3, Episode 25: "Didn't We Almost Have It All?"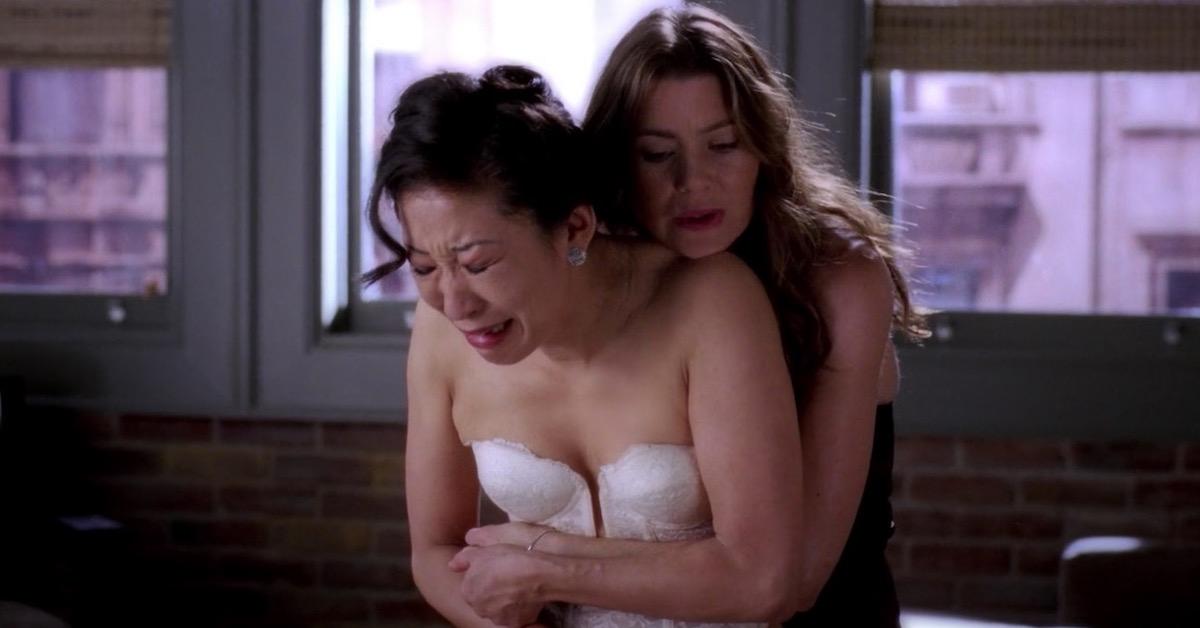 Sorry, but you're not a true Grey's fan if you don't consider Cristina and Meredith's friendship to be one of the most important relationships in the history of television, and few moments in their story demonstrate that bond better than when Burke leaves Cristina after she is late to their wedding. As Cristina stands in their apartment in her wedding dress, she breaks down in a mixture of relief and sorry, and Meredith cuts her out of the dress the feels literally and figuratively strangling her.
Article continues below advertisement
Season 5, Episode 22: "What a Difference a Day Makes"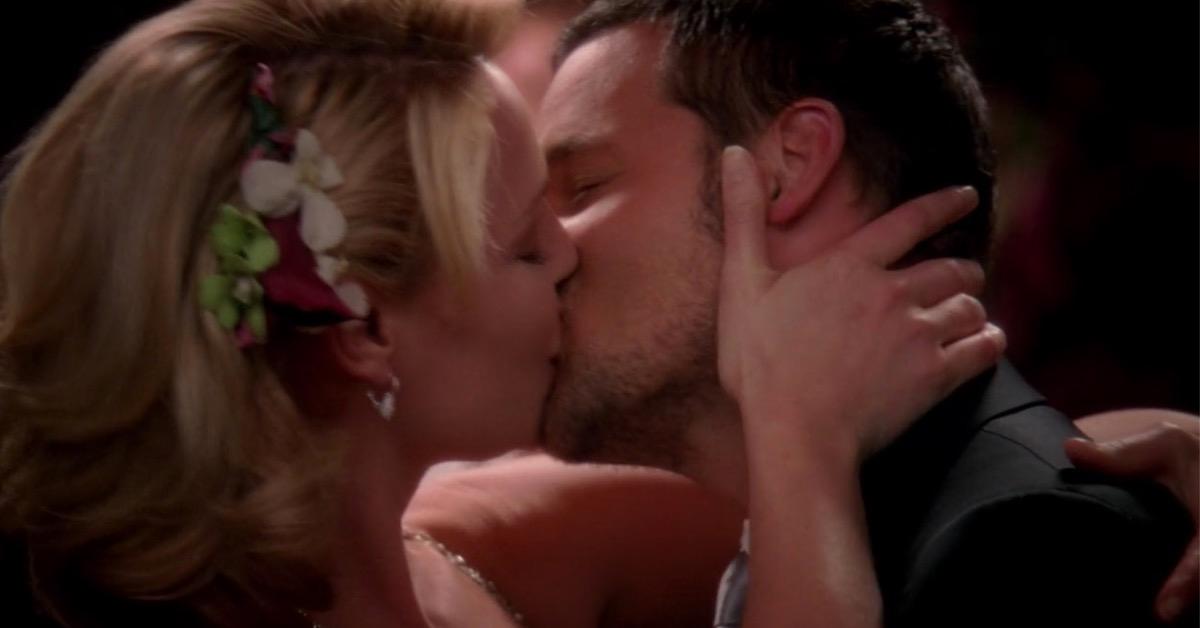 Izzie, having been diagnosed with Stage IV cancer, is having hallucinations of Denny, which signals she has another brain tumor. Derek diagnoses the mass as inoperable. Mer and Der are on the verge of getting married, but given Izzie's prognosis, they decide to give their wedding to her and Alex instead. After the wedding, Izzie shaves her head and says goodbye to Denny one last time.
Article continues below advertisement
Season 6, Episodes 23 and 24: "Sanctuary" and "Death and All His Friends"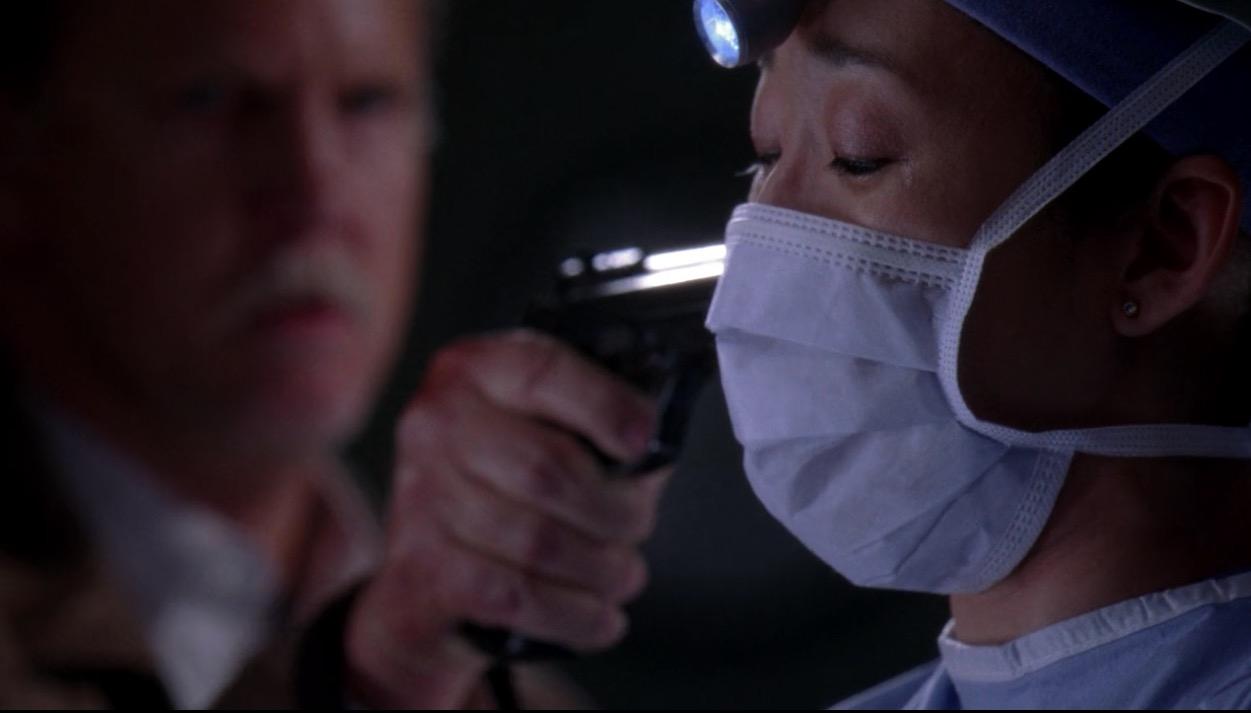 A lot happens in this two-part season finale. A shooter rampages Seattle Grace Mercy West, killing two doctors and wounding four others. The injured victims include his main target, Derek Shepherd, whom he blames for his wife's death. After Derek sustains a life-threatening gunshot wound, Cristina fights to save his life while the shooter literally holds a gun to her head, ordering her to stop. Then, a pregnant Meredith tells the shooter, if he wants to hurt both Cristina and Derek, he will shoot her instead. Clark leaves the room as Derek flatlines, and eventually the killer takes his own life. Cristina is able to save Derek, but the stress of the situation causes Meredith to miscarry. See? A lot.
Article continues below advertisement
Season 8, Episode 24: "Flight"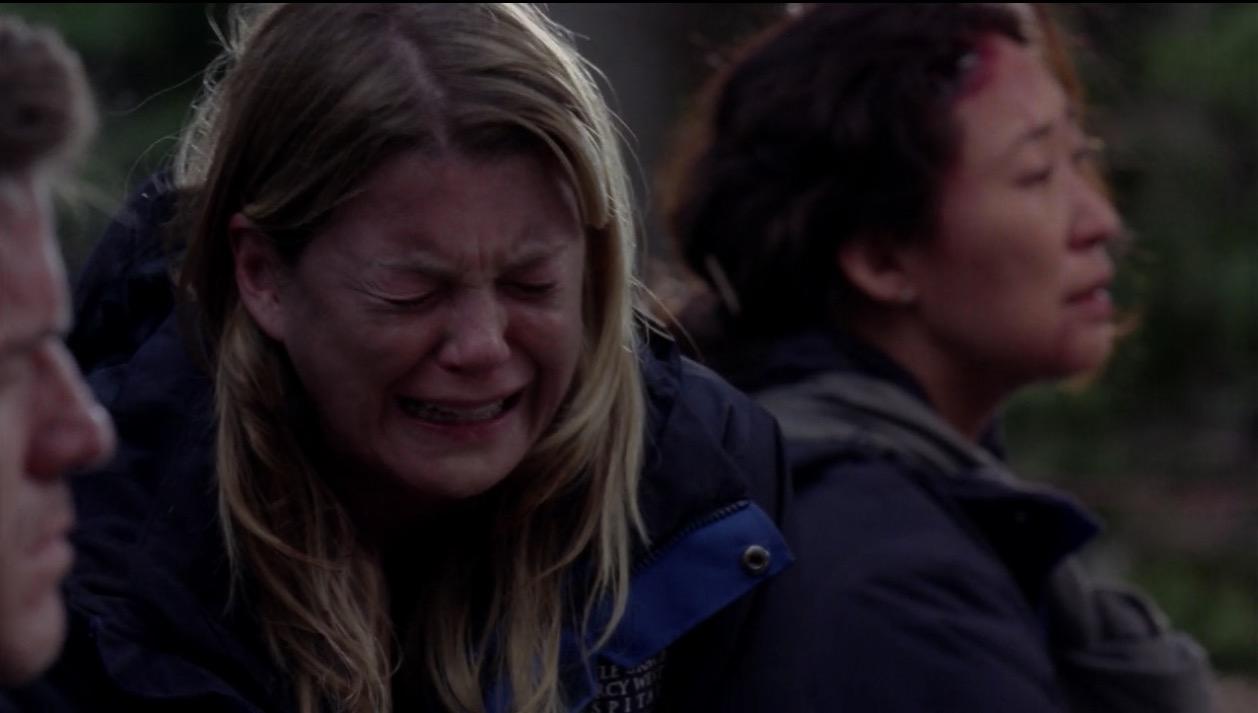 A plane carrying Meredith, Lexie, Cristina, Arizona, Derek, and Mark crashes in the woods with nearly everyone sustaining serious injuries. Lexie dies and Meredith can't find Derek, who was thrown from the wreckage. As the Season 8 finale ends, the remaining survivors fight sleep and hypothermia with no rescue in sight. Not only is Lexie's death in this episode heartbreaking, but Mark eventually succumbs to his internal injuries when the show returns the following season, and Arizona ultimately loses her leg as a result of her injuries.
Article continues below advertisement
Season 9, Episode 24: "Perfect Storm"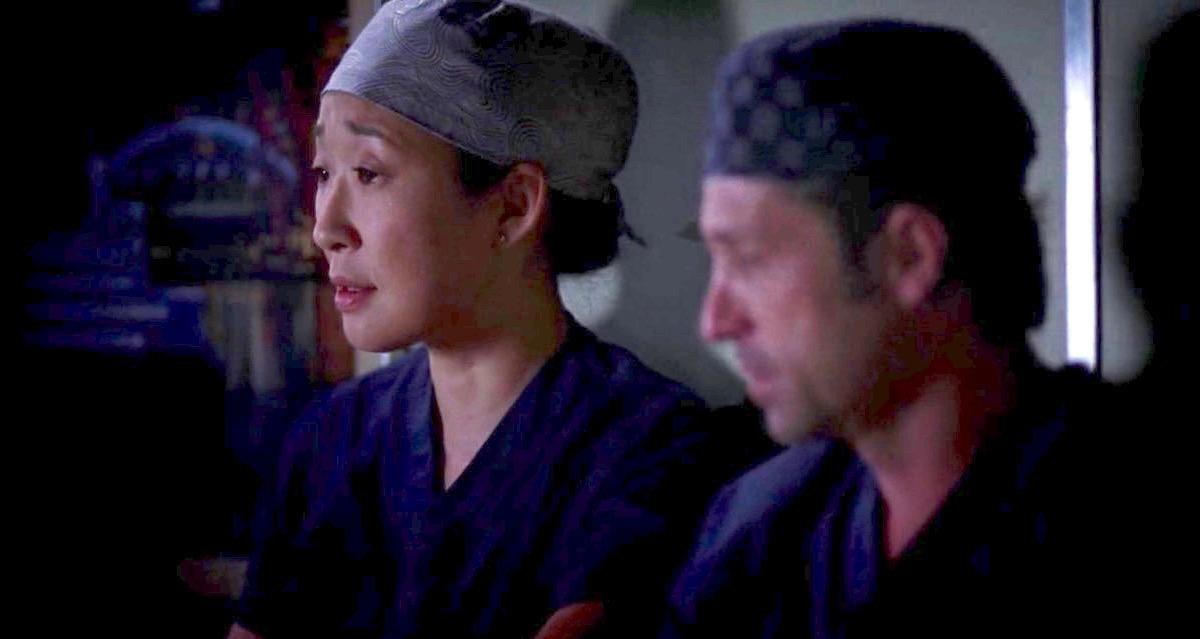 While the hospital fights to maintain operations during a power outage, Meredith goes into labor and almost dies for the 400th time. Miranda saves Meredith while the two people who love her most, Cristina and Derek, have an iconic heart to heart, with Cristina saying she "has to be" OK because "she's our person."
Article continues below advertisement
Season 10, Episode 24: "Fear (of the Unknown)"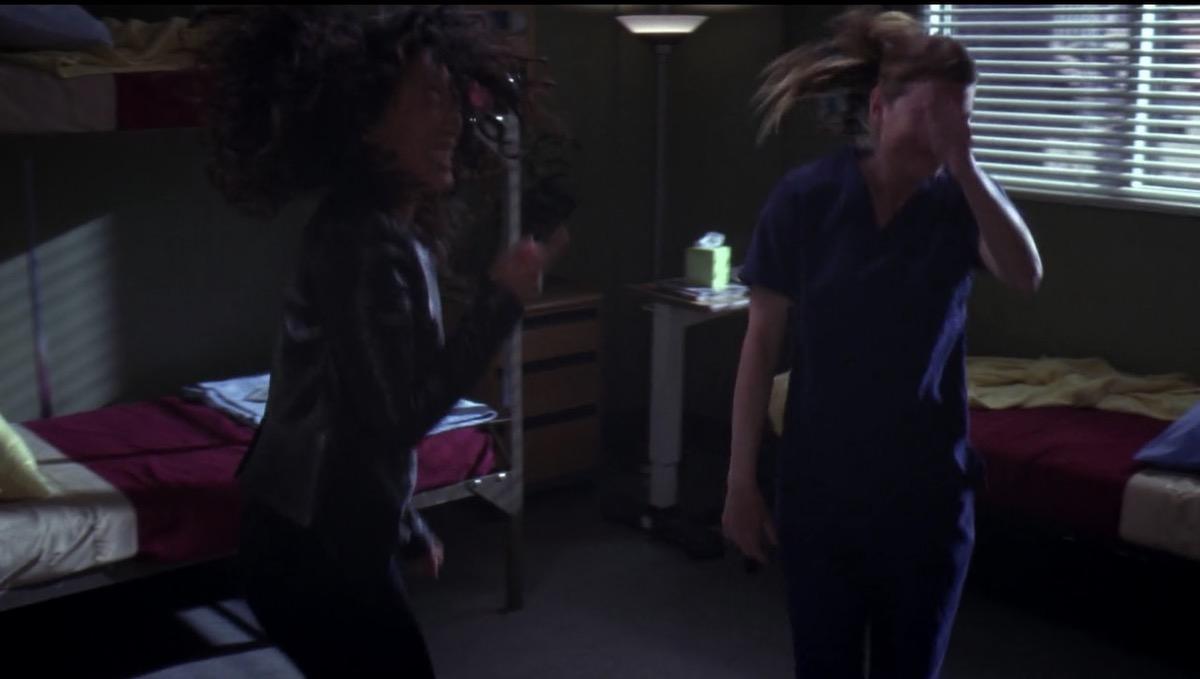 While one of the best episodes in the series, this is also one of the hardest if you're a fan of Cristina Yang — and it you aren't a fan of Cristina, I'm not sure I want to know you. As Yang gets ready to depart for Zurich, she tells her best friend, "Don't get on little tiny planes that can crash, or stick your hand in a body cavity that has a bomb in it, or offer your life to a gunman. Don't do that. Don't be a hero. You're my person. I need you alive. You make me brave." And then the two best friends in the history of TV dance it out one last time as you turn into a puddle of emotions.
Article continues below advertisement
Season 11, Episode 22 & 23: "She's Leaving Home: Part 1 and 2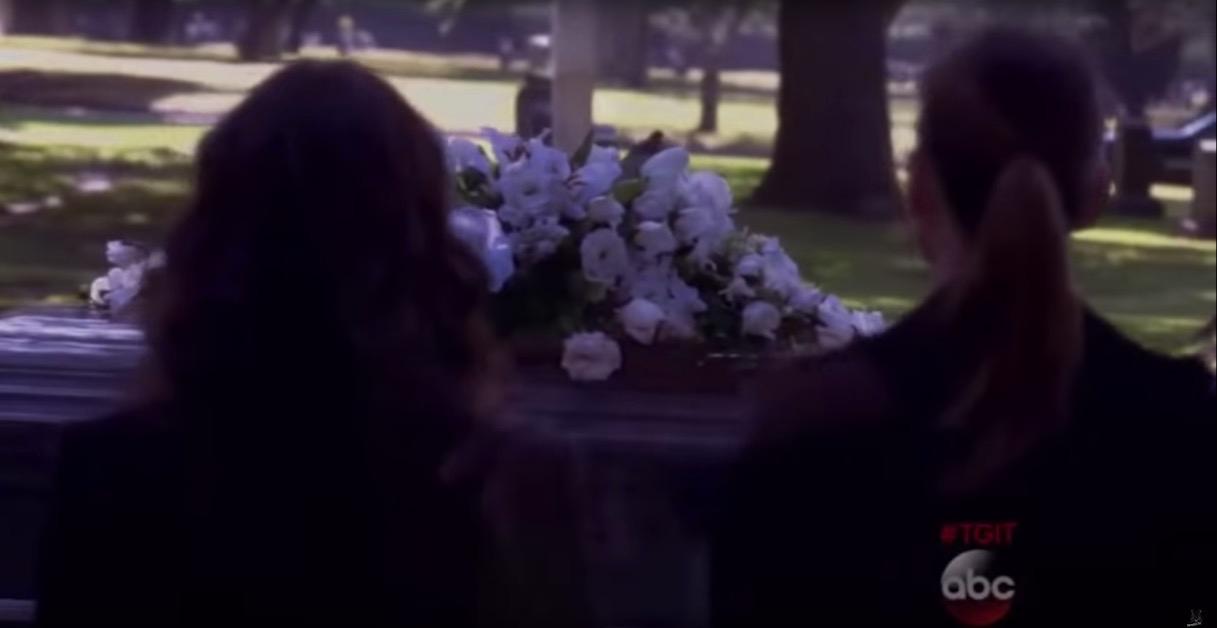 I debated on whether to choose this episode or the one that precedes it, but ultimately, I couldn't name the episode where Derek Shepherd dies among the best episodes. However, I will include the episodes that follow. The two-parter condenses the mourning period of nearly a year following Derek's funeral. Meredith runs away with the kids and, unbeknownst to everyone, gives birth months later to her youngest daughter, Ellis.
Article continues below advertisement
Season 12, Episode 9: "The Sound of Silence"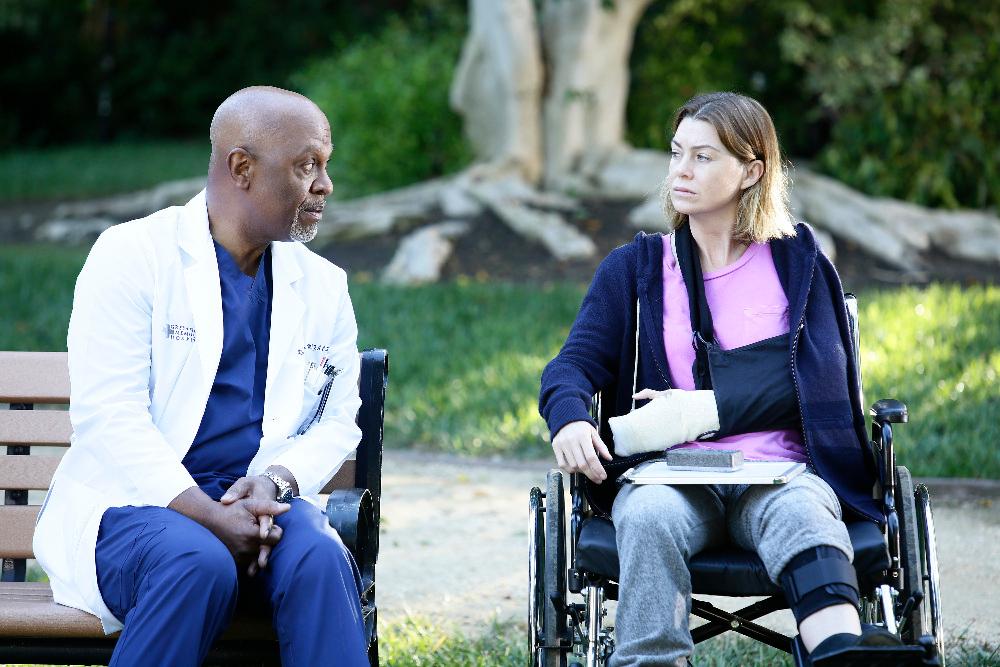 Meredith gets attacked by a patient and almost dies. As a result of her injuries, she cannot hear and, with her jaw wired shut, she also cannot speak. Much of the episode is through her very silent perspective during this period of recovery. This episode is also a favorite for Jolex shippers, as it's the episode where Alex proposes to Jo.
Article continues below advertisement
Season 12, Episode 11: "Unbreak My Heart"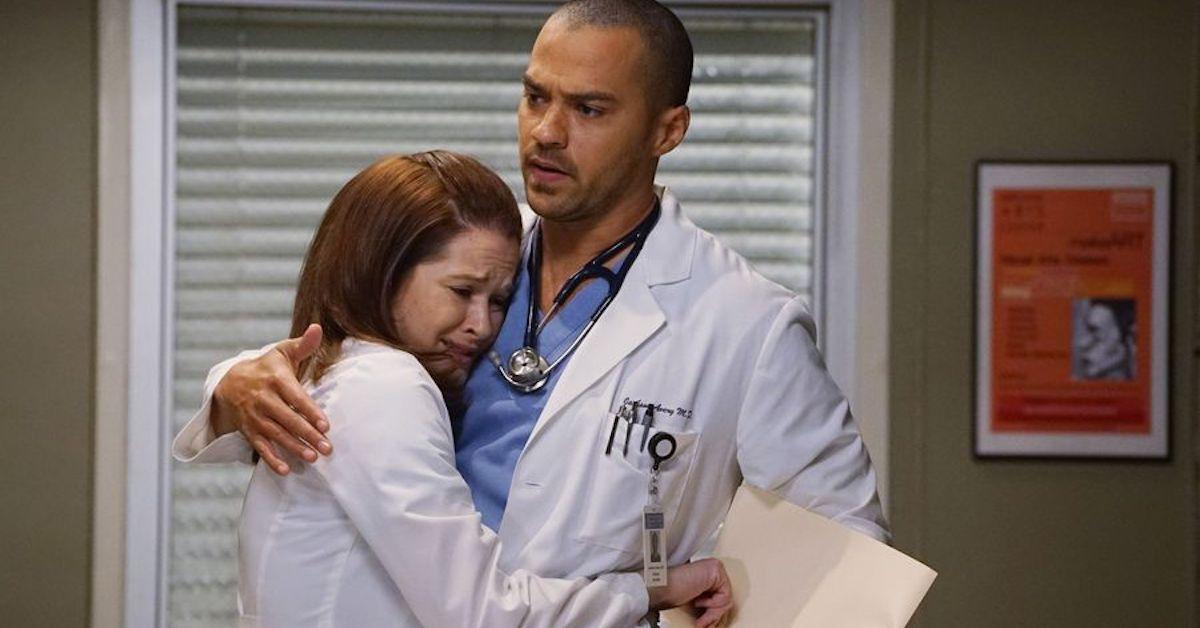 This is a controversial pick, but the episode depicting the story of April and Jackson's romance from beginning to end is a must-see for anyone who has been in a passionate but ultimately doomed romance. Not only does it follow the full course of their relationship's ups and downs, but it beautifully illustrates that, as much as you might love someone, it isn't always enough to save a marriage.
Article continues below advertisement
Season 14, Episode 7: "Who Lives, Who Dies, Who Tells Your Story"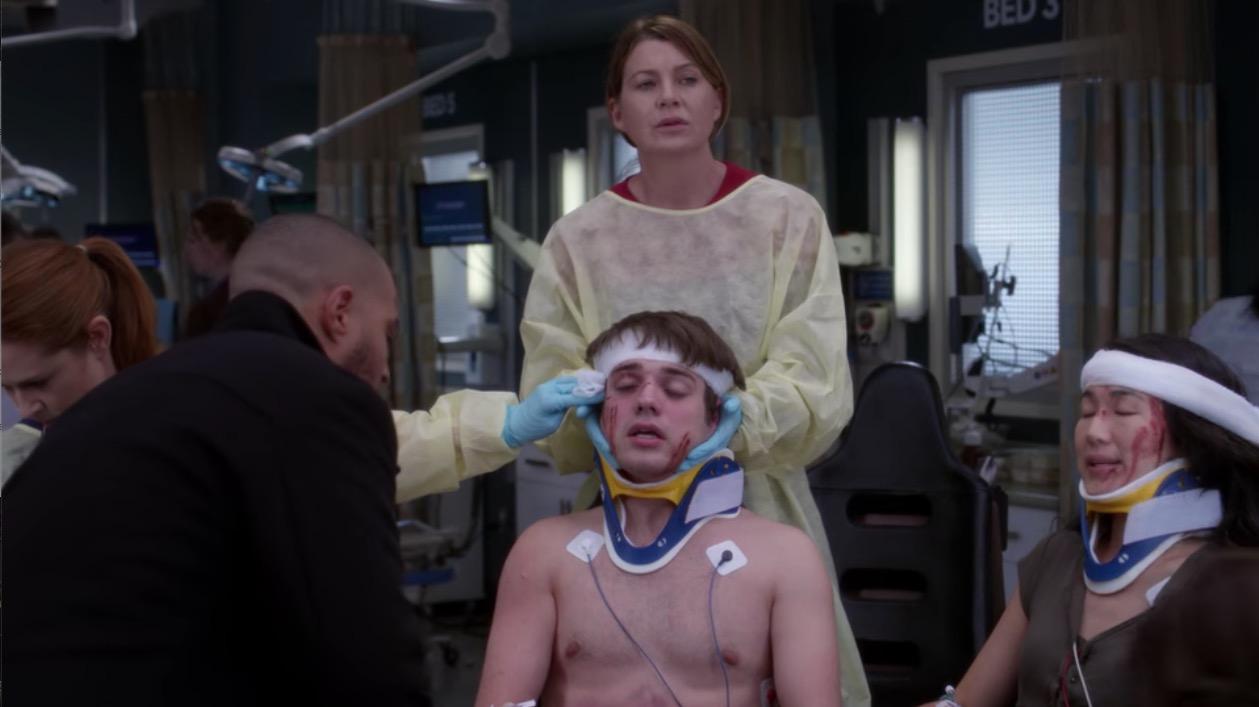 This milestone 300th episode brings several victims to the hospital that are virtual doppelgängers for several ghosts of Meredith's past: Izzie, George, Cristina, and Derek. It was a beautiful way to call back to the show's beginnings without dragging us into the past with a ton of old clips.
Article continues below advertisement
Season 15, Episode 19: "Silent All These Years"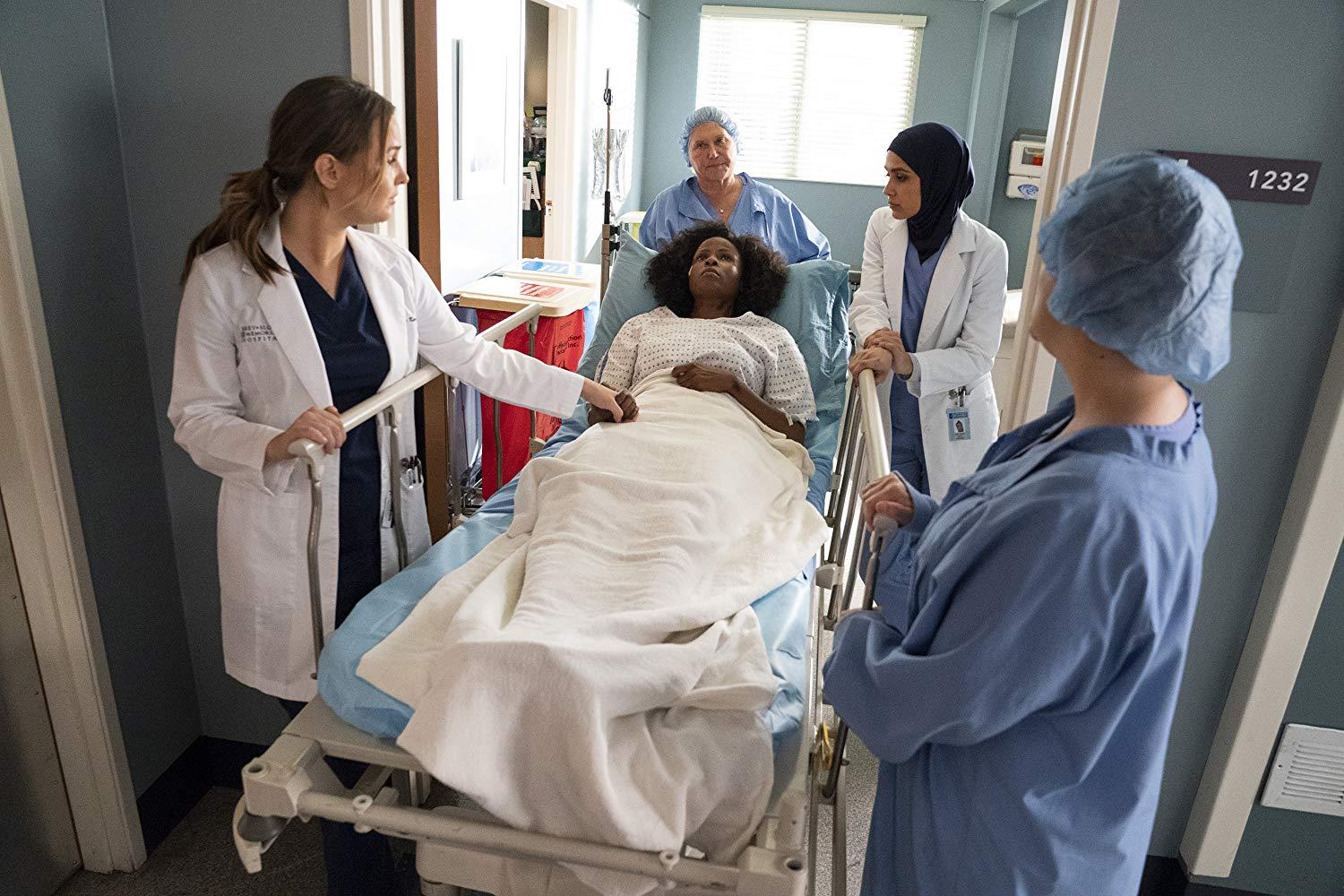 Easily the most powerful episode of the series, period. A spiraling Jo, who has just learned she was the product of rape, treats Abby, a woman who has come to the hospital after sustaining a brutal sexual assault herself. Abby is terrified of every man who approaches her. The episode is incredibly affecting from start to finish, but the pivotal scene is when all the women who work at Grey-Sloan line the halls leading Abby to surgery, both shielding her from any men and standing by her in silent support. Chills.
Article continues below advertisement
Season 16, Episode 8: "My Shot"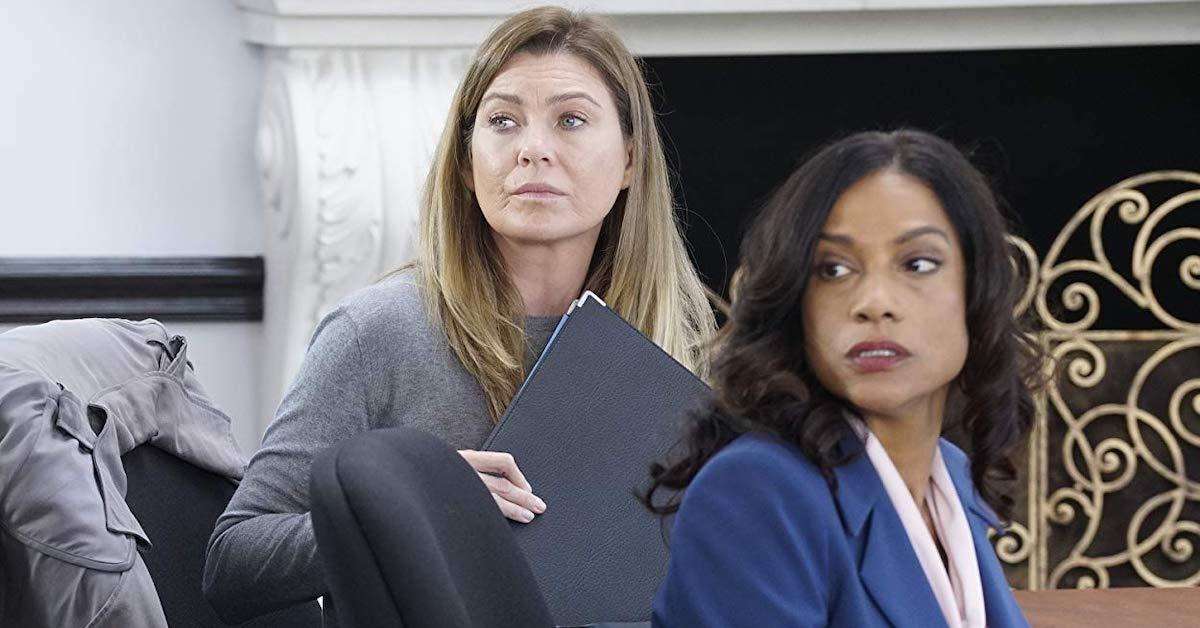 In episode 350, Meredith faces the medical board, who will decide whether she loses her license for committing insurance fraud on behalf of a patient in need of cancer treatment. Because Meredith is obviously cursed, one of the board members deciding her fate is Paul Castello, the doctor whose negligence led to Derek's death. All of Mer's past indiscretions come back to haunt her in the hearing, and she eventually snaps when Castello, who clearly doesn't remember her, makes a comment about her child. Meredith erupts at the doctor for not even recognizing somebody he widowed, and Castello has a seizure.
The hearing is nearly postponed, until Alex shows up with dozens of patients whose lives Meredith saved over the past 15 seasons. Castello eventually dies, and the board issues their unanimous ruling in Mer's favor.