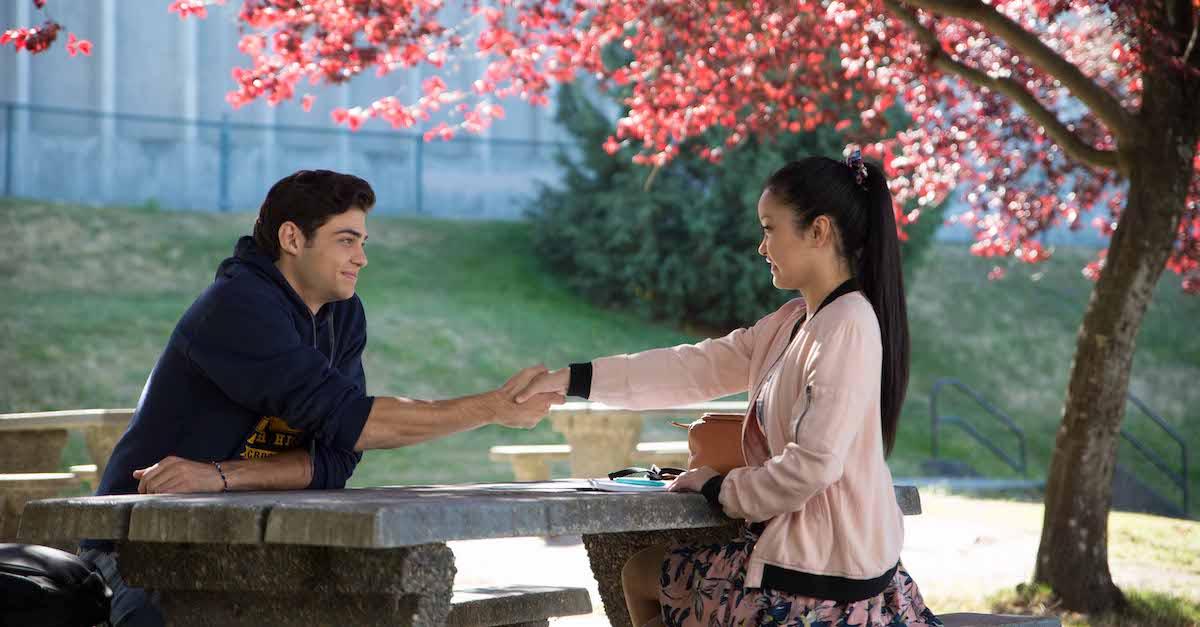 From Fake Dating to Epic Meet-Cutes, These Are 7 of the Best Netflix RomComs You Can Stream Now
When the stresses of work and life get to be too much, or you're simply looking for something breezy to watch, you may choose to escape reality with a good old-fashioned and often-unrealistic romantic comedy (aka romcom) movie
Whether you tune in to watch unsuspecting singletons fall in love, or to see the classic tropes in action (like friends-to-lovers or fake-relationships-turned-something-more), there are plenty of good reasons to put a romcom on— and many of the best offerings from recent years are actually on Netflix.
Article continues below advertisement
Though a few of Netflix's top romcom offerings are Christmas or holiday-themed (like A Christmas Prince, The Princess Switch, and Love Hard), we've decided to stick to the films that you'll want to stream all year round.
Below, we've rounded up seven of the best Netflix original romcom titles that you can watch right now. Please note that the films are not listed in any particular order.
1. The 'To All the Boys I Loved Before' Series (2018-2021)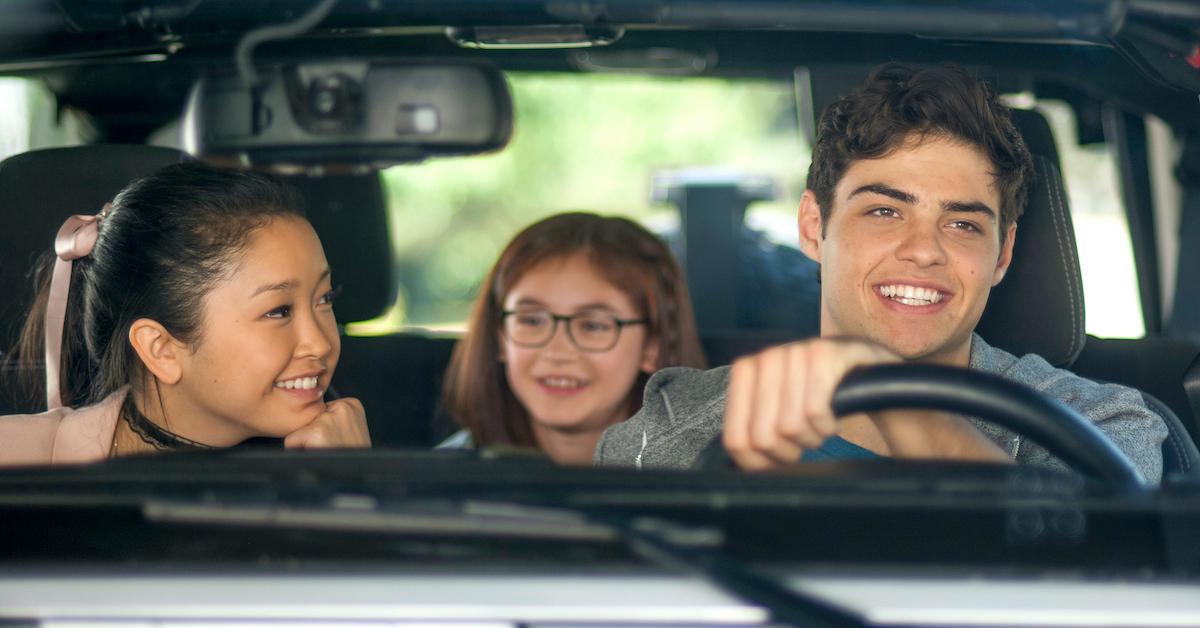 Since it dropped on Netflix in 2018, To All the Boys I've Loved Before has topped many lists about the best recent romcoms. Though the three-movie series, which is based on a book series of the same name by Jenny Han, highlights a teen romance between Peter Kavinsky (Noah Centineo) and Lara Jean Covey (Lana Condor), it will entertain viewers of all ages.
After Lara Jean's letters to her first three crushes get sent out without her knowledge (thanks to her younger sister's meddling), the teen comes up with a scheme to fake date one recipient: Peter.
Article continues below advertisement
Peter wants to make his ex jealous, while Lara Jean is processing her feelings for her older sister's ex-boyfriend, Josh (Israel Broussard). Like many other great movie main characters before them, Peter and Lara Jean fail at fake dating, as they soon realize that they are well-suited for one another.
Fans of the genre will also be pleased to learn that My Big Fat Greek Wedding love interest, John Corbett (who plays Ian Miller in that film), plays Lara Jean's dad in the series.
Article continues below advertisement
2. 'The Kissing Booth' Series (2018-2021)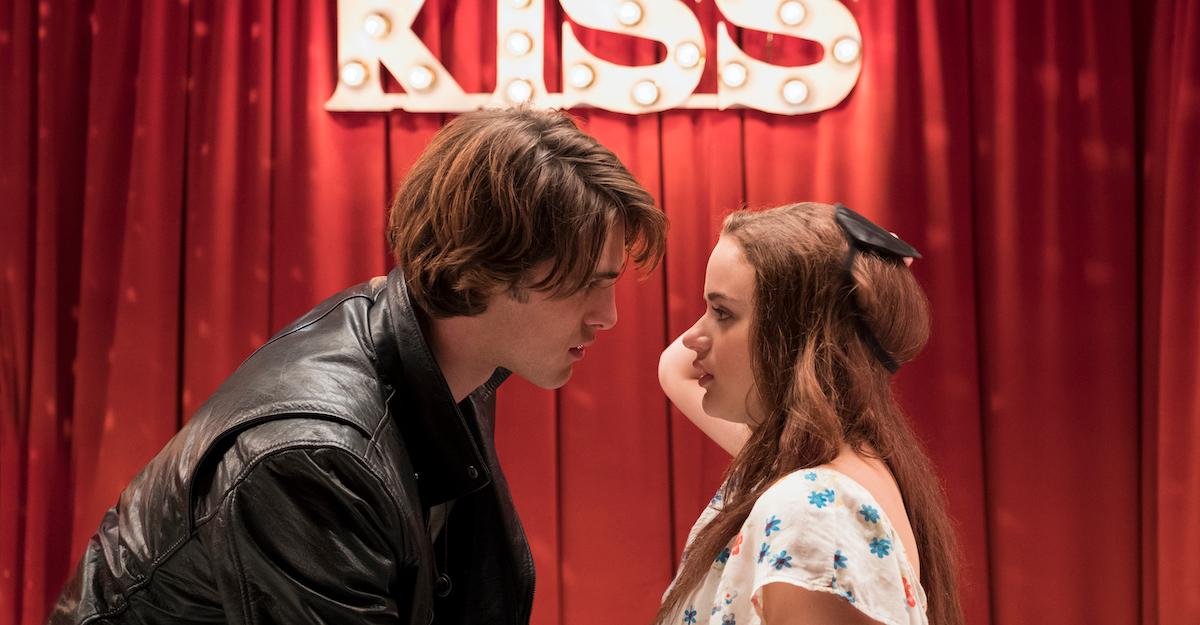 The 2018 launch of The Kissing Booth arguably started off Netflix's string of successful original romantic comedy movies. The teen-friendly film features the best-friend's-brother trope, and it stars a pre-Euphoria Jacob Elordi as Noah Evans, and a pre-The Act Joey King as Elle Evans.
Noah and Elle are originally connected through Lee Flynn, who is Noah's brother and Elle's best friend, but the two have an undeniable chemistry on their own.
Article continues below advertisement
In the first film, Elle deals with her longstanding crush on Noah, and, after an encounter at a school kissing booth, she realizes that he actually feels the same way.
There are two other movies in the series, but neither has had quite the impact that the original did. The series also features Molly Ringwald, the original queen of RomComs, as Noah and Lee's mom, Sara Flynn.
Article continues below advertisement
3. 'Set It Up' (2018)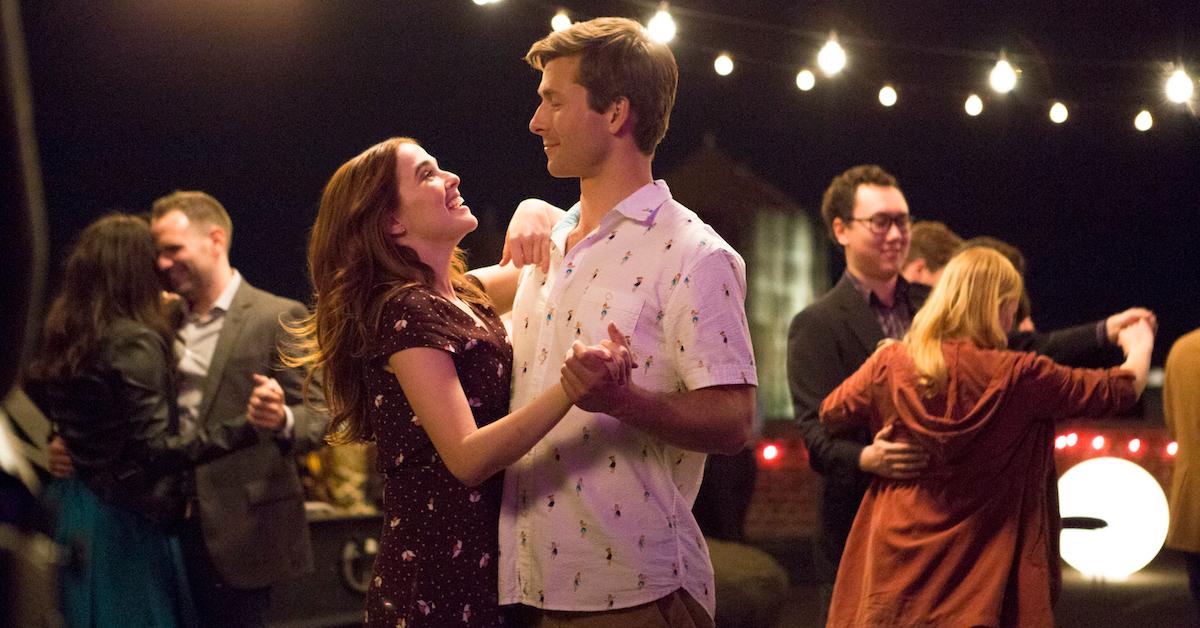 About a month after The Kissing Booth became a viral sensation, Netflix launched another original romcom: Set It Up. Instead of featuring a teen romance like many of the other movies on this list, Set It Up follows two twenty-somethings, Harper (Zoey Deutch) and Charlie (a pre-Top Gun: Maverick) Glen Powell, who want to set up their respective forty-somethings bosses, Kirsten (Lucy Liu) and Rick Otis (Taye Diggs) with a preplanned meet-cute.
Article continues below advertisement
Shockingly, as their bosses start to fall for one another (with some drama along the way), Charlie and Harper realize that they also have a connection.
The film also features Pete Davidson, who plays Charlie's roommate, Duncan.
Article continues below advertisement
4. 'Wedding Season' (2022)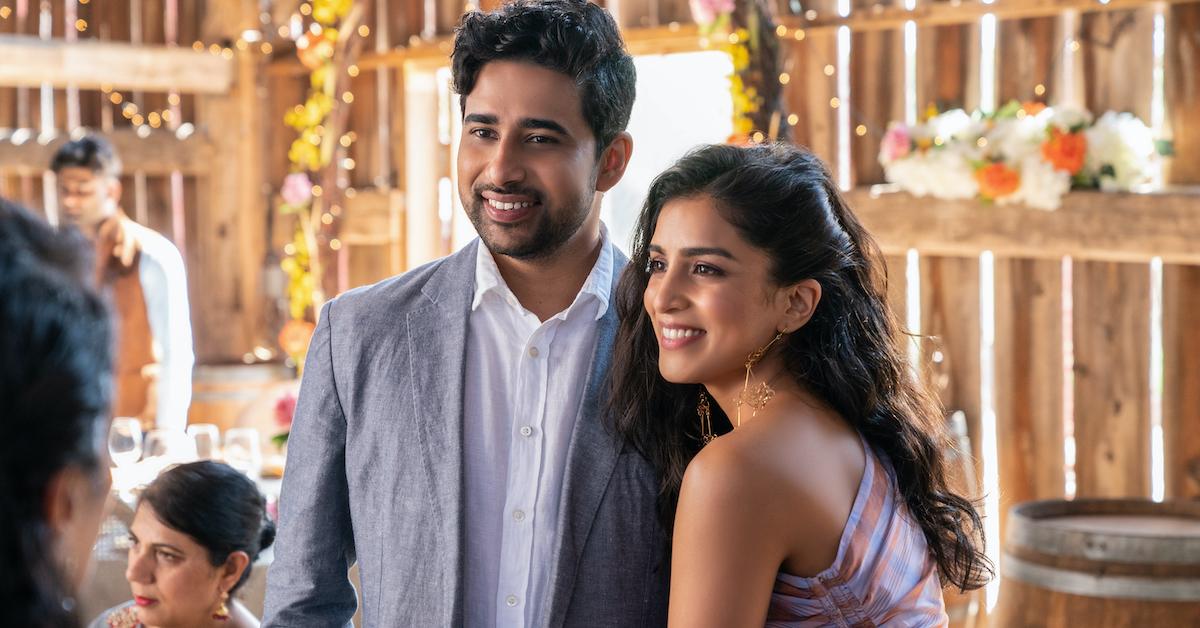 If your preferred romantic comedy trope is fake dating or a relationship-of-convenience, then Wedding Season may be for you. After their respective families pressure them about getting married by setting up online dating profiles, Asha (Pallavi Sharda) and Ravi (Suraj Sharma) agree to pretend to date in order to make it through their summer of weddings.
As the pair navigates their fake relationship over the three-month wedding season, they realize that they have much more in common than they initially thought.
Article continues below advertisement
5. 'Always Be My Maybe' (2019)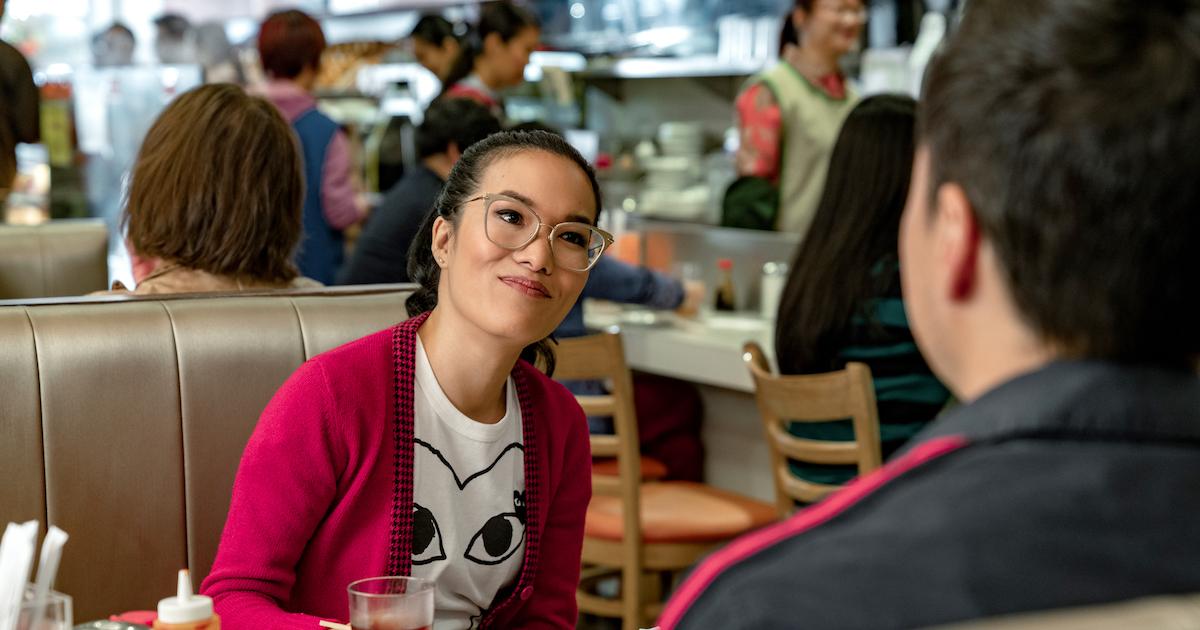 Always Be My Maybe, refreshingly, isn't entirely about a young love story, though main characters Sasha (Ali Wong) and Marcus (Randall Park) were childhood friends who first got together romantically when they were teens.
The two reconnect in their thirties, but they are both in different places both personally, and professionally. Still, neither can deny their prior connection. As Marcus and Sasha spend more time together, they realize that there is still unfinished business between them.
Article continues below advertisement
Plus, Keanu Reeves in the movie, and he plays himself. If that's not reason enough to add Always Be My Maybe to your list, then not much else will likely convince you.
Article continues below advertisement
6. 'The Perfect Date' (2019)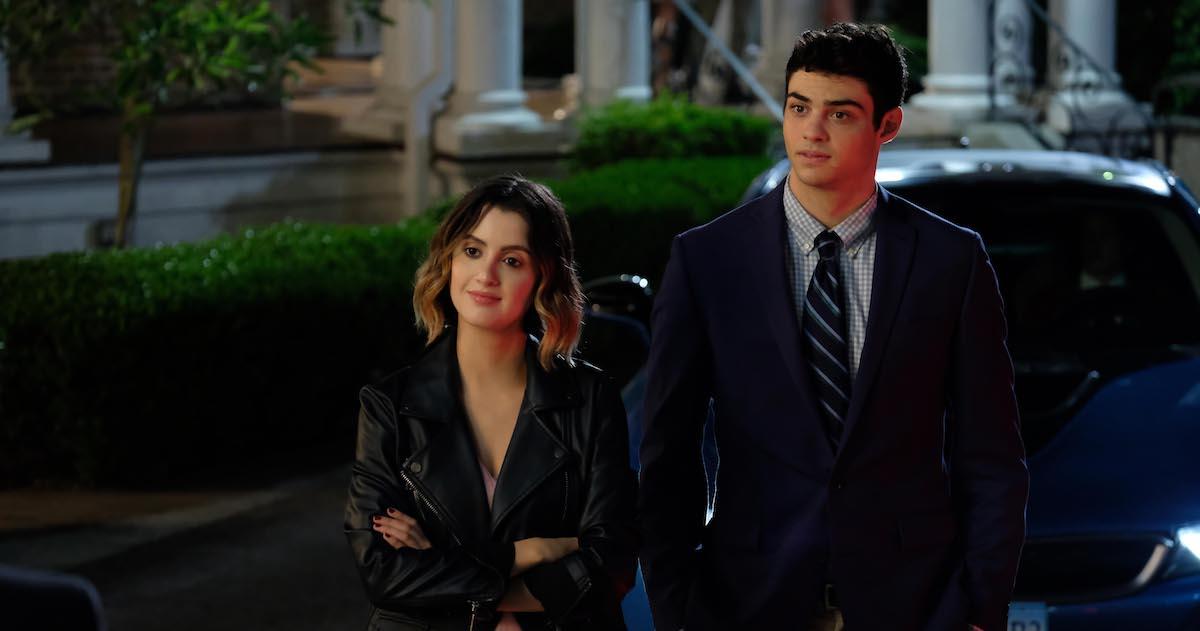 After Noah Centineo became a bonafide romcom star for his role in the TATBILB series, he took on another leading man role in The Perfect Date.
In the movie, the actor plays overachiever Brooks Rattigan, who deeply wants to go to Yale University. Though he has what it takes to get in, Brooks' family doesn't have enough money to pay for the tuition.
Article continues below advertisement
After he realizes that he can play the part of a perfect boyfriend, Brooks decides to start charging his wealthy classmates to take him out to events, and on dates.
Unsurprisingly, Brooks' scheme doesn't go according to plan once he begins to fall for one of his dates, Celia (Laura Marano).
Article continues below advertisement
7. The 'Tall Girl' Series (2019-2022)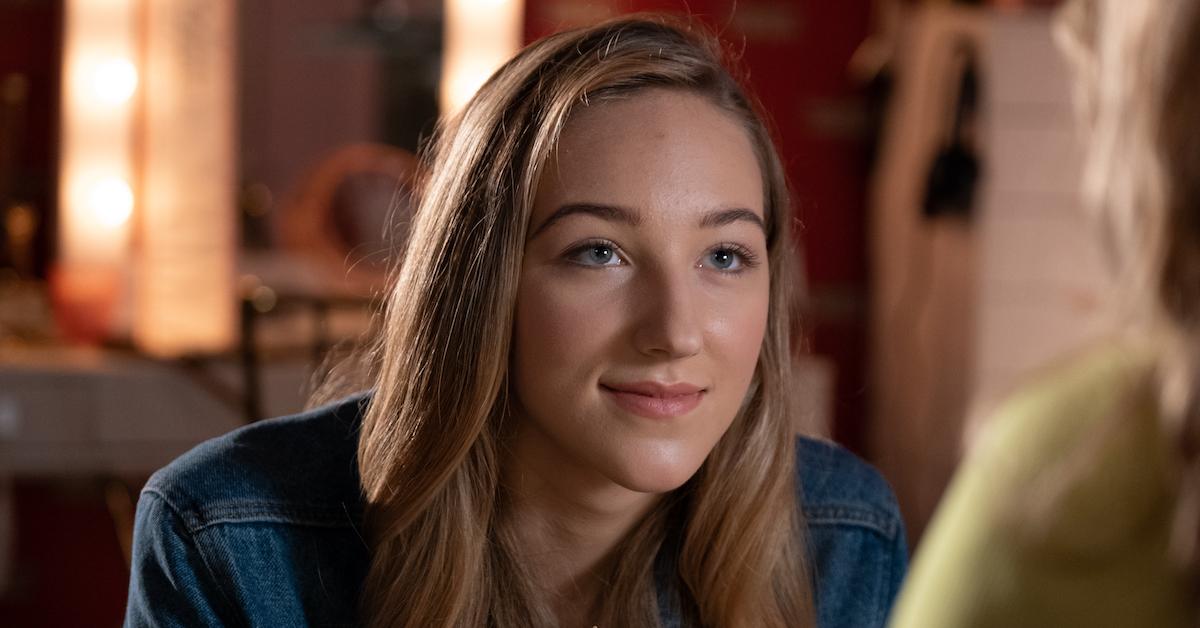 At over 6'1" tall, Jodi Kreyman (played by Dance Moms alum Ava Michelle) knows what it's like to stand out. Though her longtime childhood friend, Jack Dunkleman (Griffin Gluck) has often expressed romantic interest in her, Jodi can't get past all of the jokes that her peers make about her height.
When a fellow vertically-gifted teen transfers to her school, Jodi sets her sights on him.
Article continues below advertisement
As Jodi begins to learn more about herself and her worth, she's able to gain a newfound appreciation for her height. In the end, she also realizes how much she values her connection with Jack, too.
An aptly-titled sequel, Tall Girl 2, continued Jodi's story in 2022.
All of the aforementioned titles can be streamed on Netflix now.