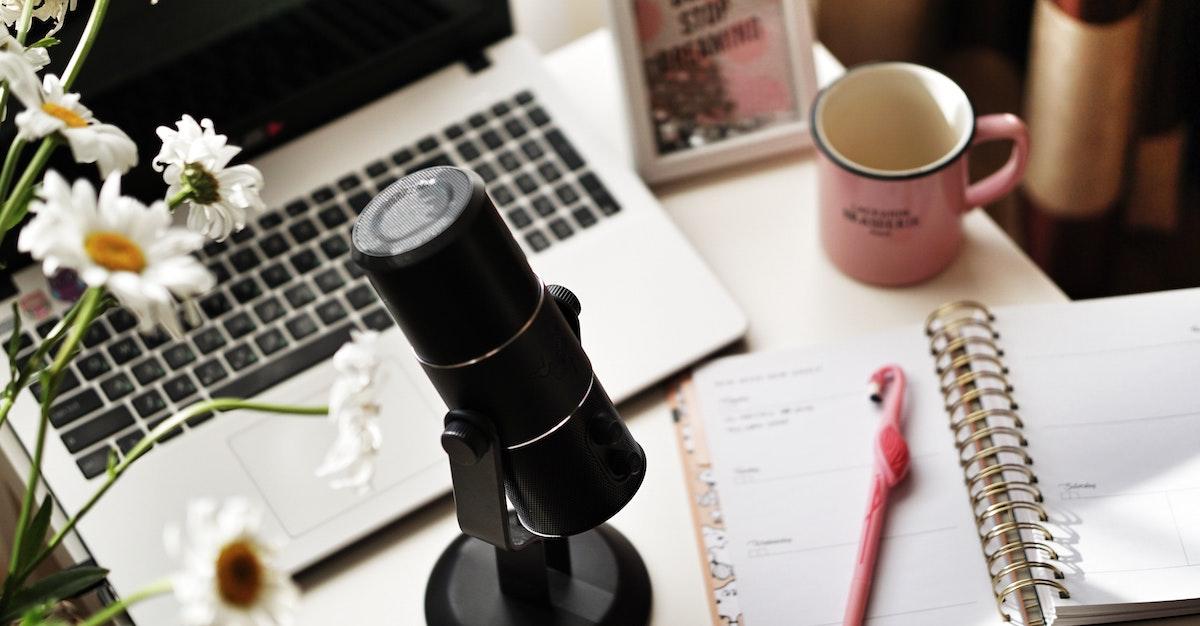 5 of the Best Podcasts About Love in Honor of Valentine's Day
As singletons and people in committed relationships prepare for Valentine's Day by making dinner reservations, wrapping presents, or establishing plans to stay in and practice a little self-care, they may want to play a festive, love-themed podcast in the background.
Article continues below advertisement
Whether you're celebrating alone, with a romantic partner, or with the people you love platonically, there's never a wrong time to listen to an uplifting podcast about the joys of love, or a self-help series about how to have more fulfilling relationships.
Keep scrolling for the list of five of the best podcasts about love — which are in no particular order.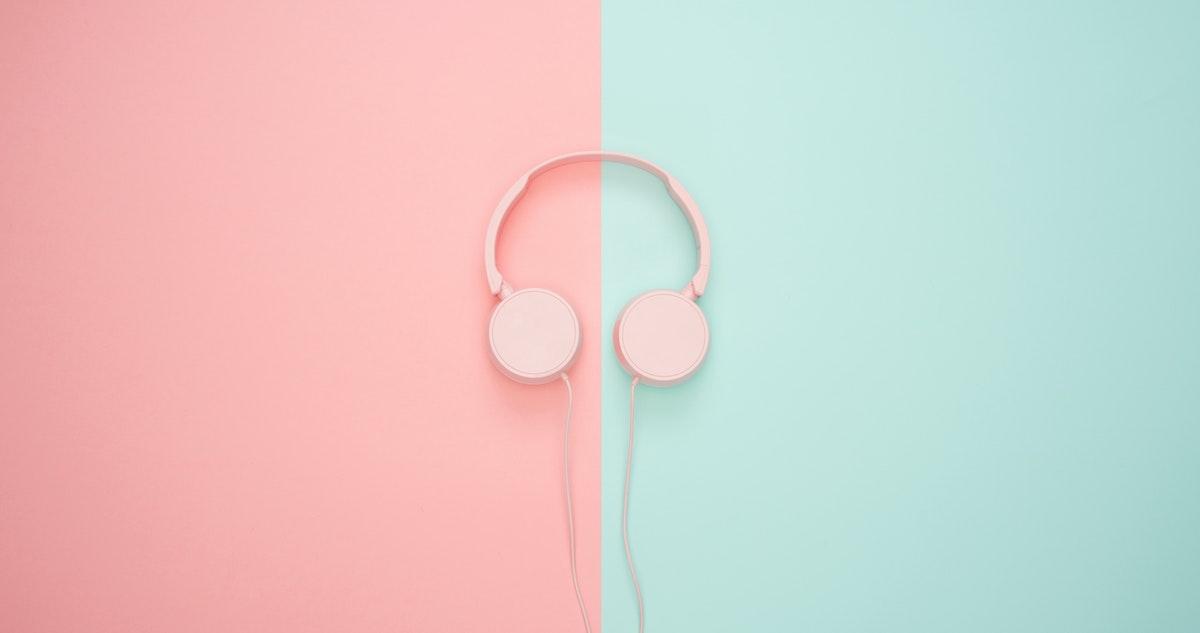 1. 'Modern Love'
Modern Love is the most obvious choice to start this list off. The concept started in 2004 as a weekly column in The New York Times about true stories of connections and losses among friends, lovers, and family members.
Some of the most memorable essays featured in print and on the podcast have been adapted for the small screen in a Prime Video series of the same name.
Article continues below advertisement
On the podcast, listeners get to hear stories featured in the column (which are often narrated by celebrities), before host Anna Martin dissects them, speaks to the authors themselves, and brings on other guests who can relate.
Those who enjoy storytelling podcasts, or who want a series they can really sink their teeth into will want to listen to Modern Love.
New episodes drop on Wednesdays, and you can listen here.
Article continues below advertisement
2. 'Relationship Advice'
This I Do podcast, which is hosted by spouses Sarah and Chase Kosterlitz (who have been married for more than a decade), features guidance from therapists, relationship experts, and from people in successful partnerships themselves.
Article continues below advertisement
While this podcast isn't about warm and uplifting love stories like some of the others on this list, it will appeal to people who may be looking for dating, relationship, or break-up advice. There are more than 345 episodes of the series, so there is likely at least one episode for most of the major relationship issues.
A new episode drops each week, and you can check out the show here.
Article continues below advertisement
3. 'The Self-Love Fix'
Self-love and embodiment coach Beatrice Kamau is the host for The Self-Love Fix, which is more of a wellness podcast about individual growth than a series about enviable love stories.
The podcast is meant to encourage young people to love and trust themselves, have high self-esteem, and grow. As RuPaul always says at the end of each Drag Race episode: "If you can't love yourself, how in the hell you gonna love somebody else?"
Episodes of The Self-Love Fix come out weekly, and you can listen here.
Article continues below advertisement
4. 'Love Letters'
The Boston Globe's answer to the Modern Love podcast is Love Letters, which is hosted by advice columnist Meredith Goldstein. Each season tackles a particular theme — from break-ups (Season 1), to how to meet someone (Season 2), to how to know when the timing is right, (Season 3), to how to find love at any age (Season 4), to how to have a new beginning (Season 5), and how to break the rules to find love (Season 6).
Article continues below advertisement
Each season features stories and interviews from the people who lived out one of these themes in their own lives.
Episodes debut bi-weekly, and you can find the series here.
Article continues below advertisement
5. 'This Is Love'
From the creators of Criminal (yes, the infamous true crime podcast) comes This Is Love, a story-based series about falling in and out of love, and the often-mysterious nature of relationships.
Phoebe Judge hosts both Criminal and This Is Love for Vox Media, but that's where the similarities end.
This Is Love highlights unconventional love stories — from internet connections, to unexpected friendships, to unrequited love, to the bond between and owner and their pets.
Article continues below advertisement
One reviewer summed it up: "Literally always makes me cry without fail. But in the best way. What a perfect antidote to Criminal."
Another wrote, "Very rarely do I make it through an episode without a little crying, but the stories are such beautiful little slices of life in a world that can be so ugly."
One episode drops each month, and you can listen to This Is Love here.