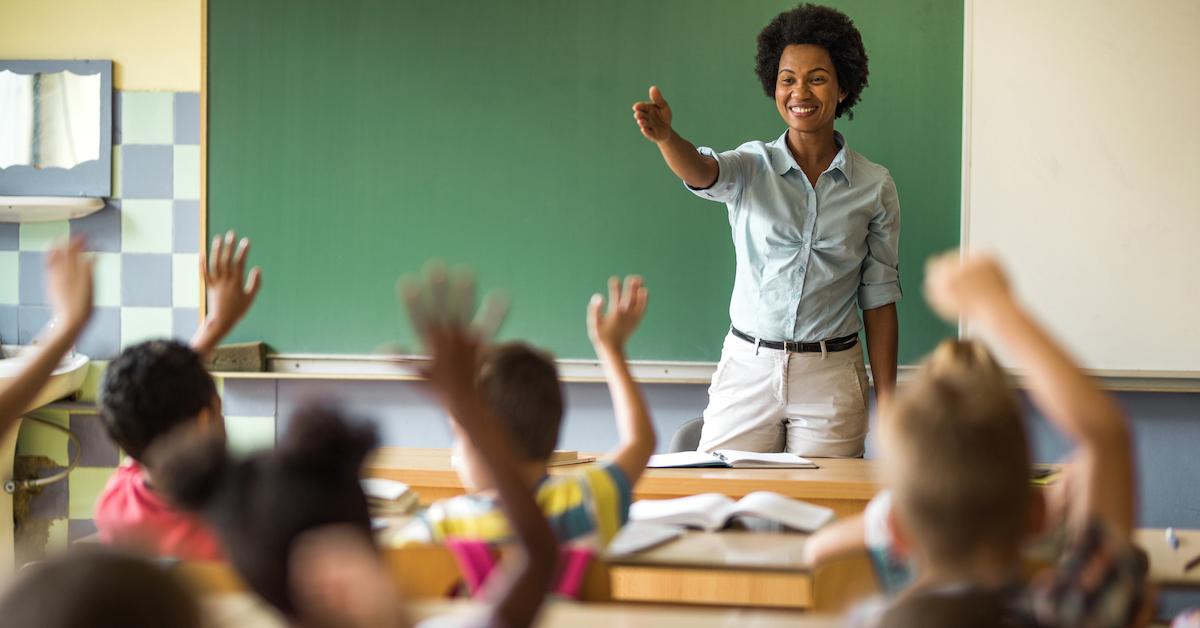 11 Teachers Going Above and Beyond for Their Students
Everyone has a story of an inspiring teacher who left a lasting impression on them. But these 11 educators may be the best teachers ever.
Most educators don't get into their line of work without some desire to leave a lasting positive impact on impressionable young minds. However, some teachers seem to have a true calling to the profession. They're the kinds of heroes and champions we remember decades after we've left their classrooms as the Best Teacher Ever.
Chances are good these 11 teachers will be that person for dozens of future grown-ups.
Article continues below advertisement
This teacher who adopted a "no homework" policy for the best reasons.
A happy parent on Facebook shared their kid's teacher's new policy on homework that we hope is a growing trend. Mrs Young says, after much research on the effect of homework on academic performance, she found no evidence that extra work after school results in better understanding of the material, so she encourages students to only work on what they do not complete in class.
Instead, she recommends parents use evenings to focus on family time, reading together and getting enough sleep. While academic research is actually mixed on whether homework is useful — some studies suggest it's more that teachers often don't assign the right kind of homework.
However, there is unilateral support for the importance of sleep and family time for developing kids, so at least this teacher knows she's encouraging behavior that will definitely contribute to better performance in school.
Article continues below advertisement
If homework is a must, offering a reward can help incentivize students...
Like this teacher, who promised her students if everyone in the class completed their homework on time, she'd teach them the next day in a chicken costume. Reader, she had to wear that chicken costume twice in one week. A willingness to humiliate yourself just to encourage students' performance gets an "A" in my book.
Article continues below advertisement
Of course, the older you get, the more important homework becomes...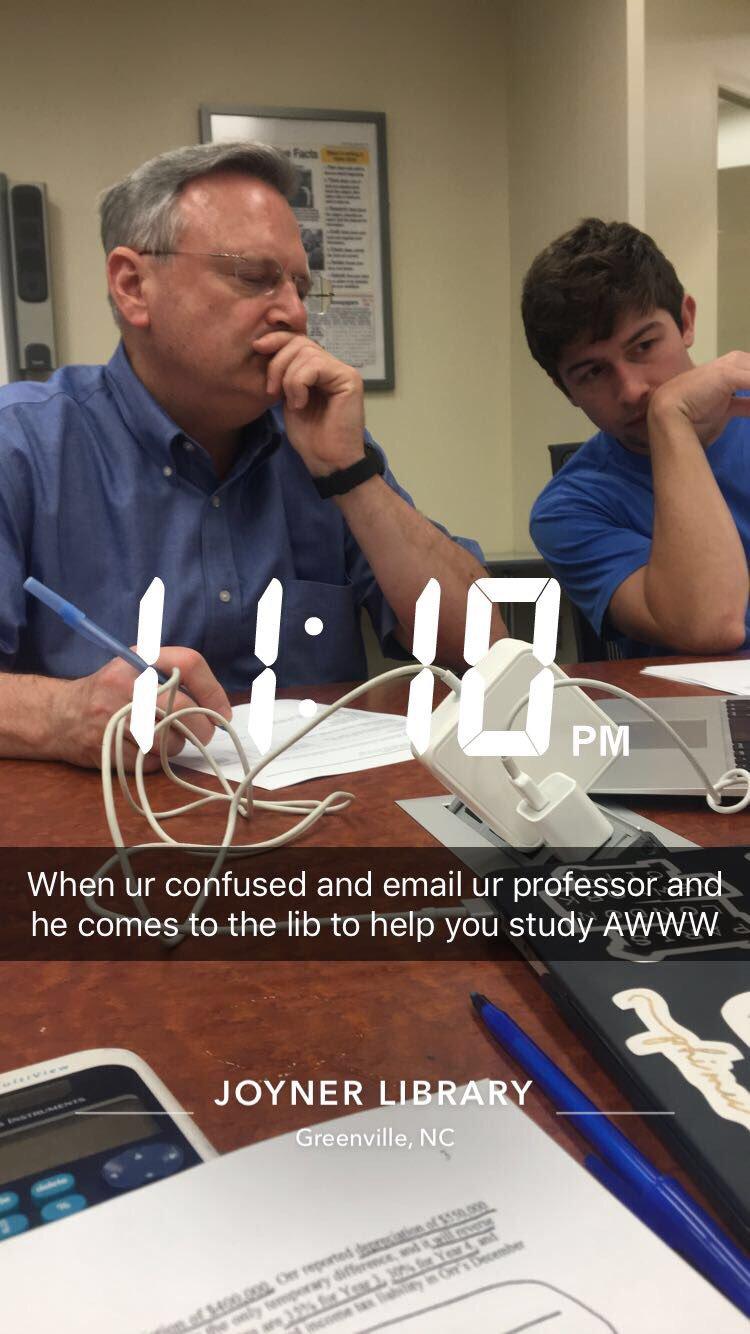 And this professor is willing to go the distance to make sure his students understand the material. A student at East Carolina University shared this pic of an instructor who not only was responding to emails from overwhelmed students well past business hours but actually came down the the library to help him study. Note the timestamp. It's past 11 p.m. and he's still putting pencil to paper alongside his student.
Article continues below advertisement
These teachers walk their students home — all of them.
Five teachers at Whitney Achievement Elementary in Memphis, TN, spend quality time after school with their students while helping them get home safely. They each walk a group of students home — 200 in total — and use the time to connect with them outside the classroom. "This is just part of my routine, and it's something that I look forward to," said Carl Schneider to his local Fox affiliate. "At the same time, I'm also really glad that people know the teachers in this community are really invested in the community."
Article continues below advertisement
Teachers don't just improve lives — they sometimes save them.
It's more than enough that teachers spend their hard-earned money on supplies and devote time after school to their students, but this teacher in Denver literally donated her kidney to a sick student. Phys ed teacher Jen Sculley gave up a semester of work and a kidney to help an anonymous teen with kidney disease. Before the transplant, the student spent hours each night on dialysis instead of enjoying the activities healthy teens take for granted.
Article continues below advertisement
Learning to be independent could be the best life skill you teach...
This headmaster's edict to parents is a bit controversial, but a lot of people think he's teaching an important survival skill by discouraging parents from coming to school to drop off forgotten items like homework, lunches, and sport equipment. There's a strong argument that doing this prevents kids from learning to be accountable for their belongings and developing organization and planning skills. Personally, those of us who regularly lose our keys could have used this kind of tough love when we were younger.
Article continues below advertisement
Mental health is critical to learning...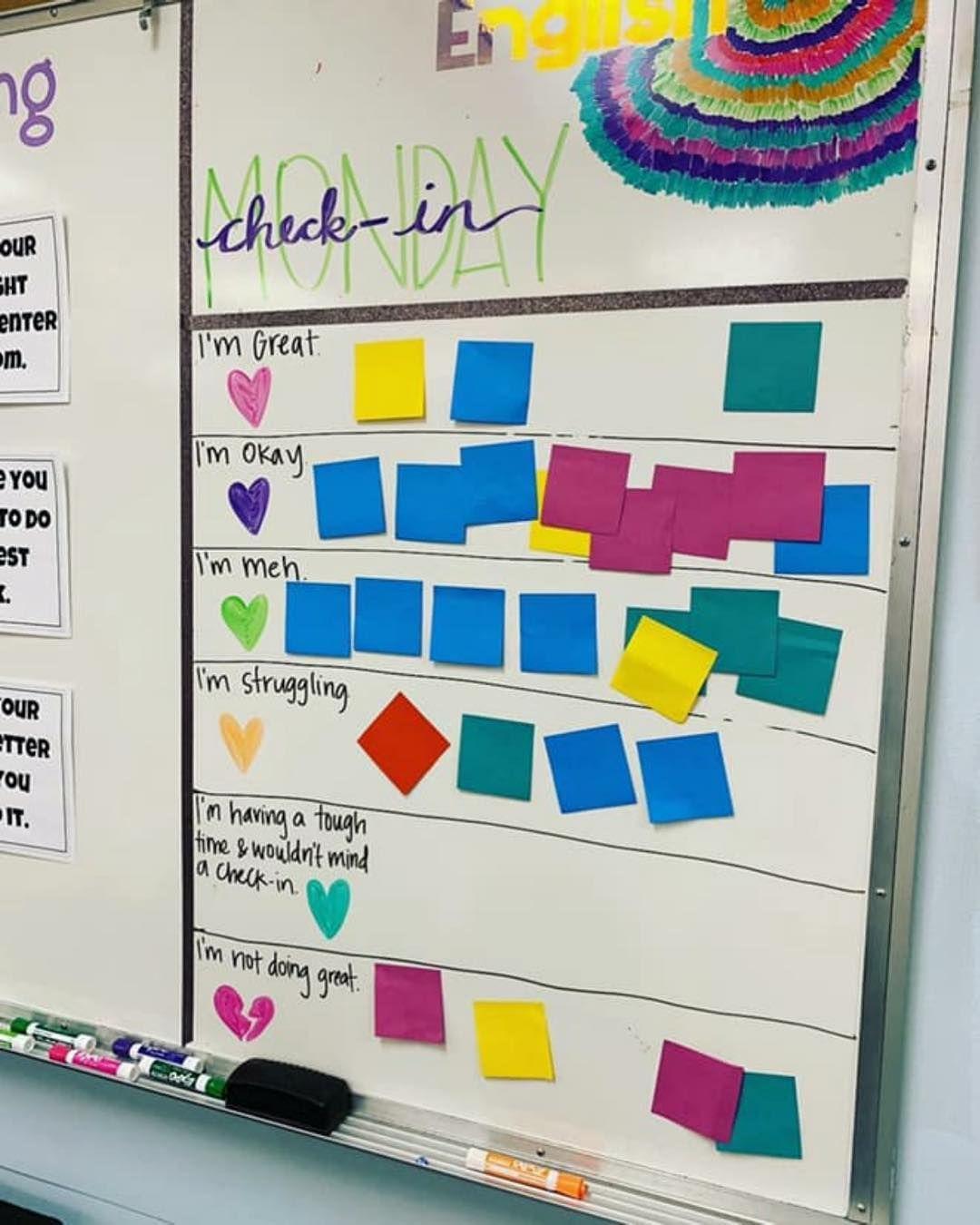 So one teacher incorporated a mental health check-in method with her young students. Teacher Jessie Cayton uses this board to allow students to tell her how they're feeling and give her the opportunity to check in individually with those kids that are having a tough week. It's totally anonymous because the students write their names on the side of the note facing the board, so only the teacher knows which kids need some extra attention or have issues that may be keeping them from performing at their best.
Article continues below advertisement
This teacher knows childcare shouldn't be a barrier to education.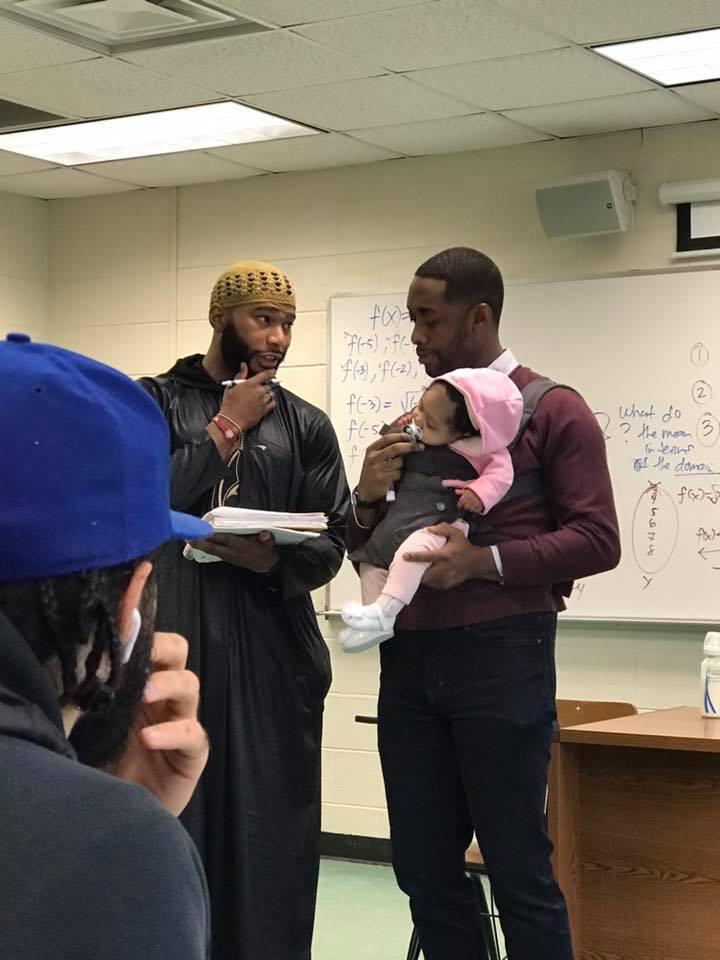 Professor Nathan Alexander at Morehouse College responded superbly when a student came to class with an infant after his childcare arrangement fell through. Not only did Professor Alexander have no problem with this, he offered to wear the baby for the entirety of class so the young father could focus on the lecture and take notes.
Article continues below advertisement
This professor knows how to help kids prep for SATs.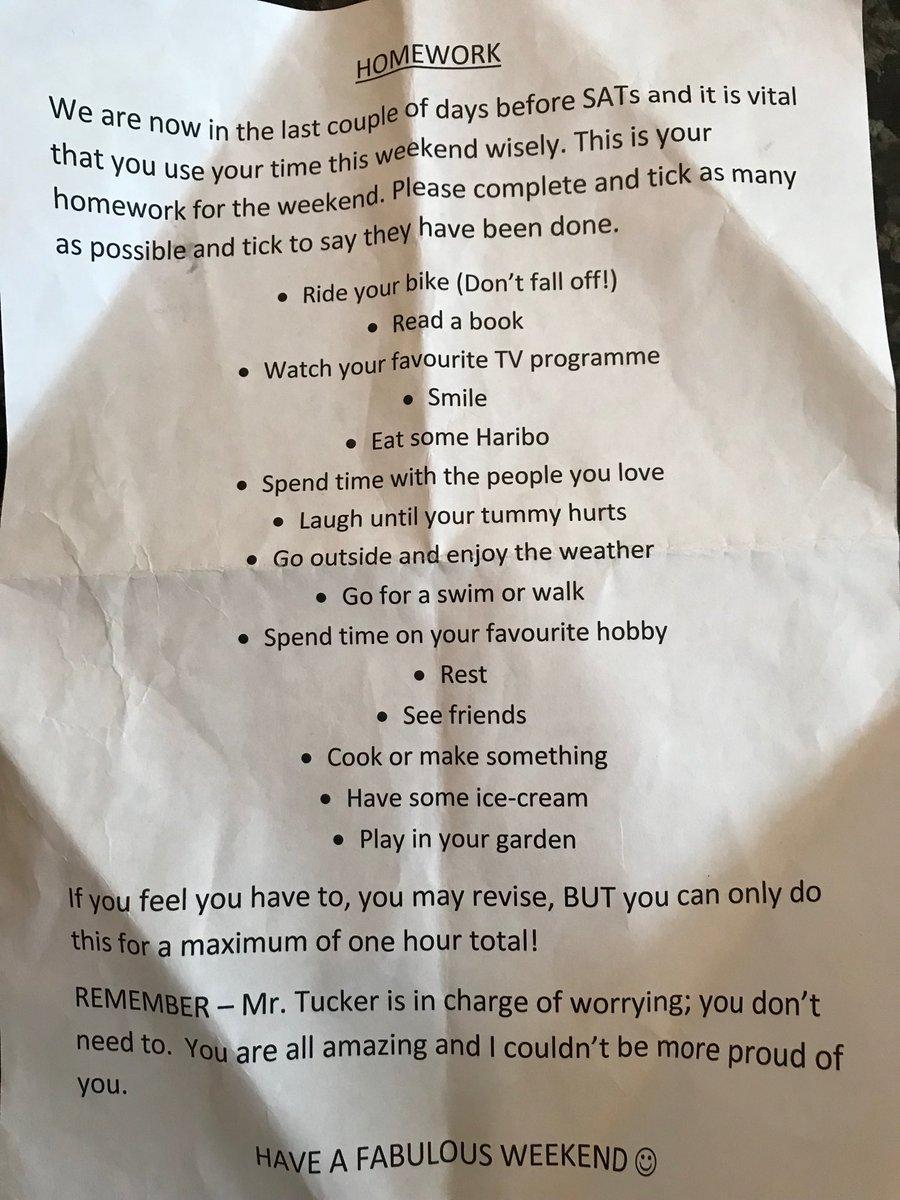 Studying for standardized tests like the SAT is always a good idea, but something best done in the months and weeks leading up to the big test, rather than cramming and overloading your brain the night before. The best thing you can do for your performance the weekend you take the test is to keep your nerves to a minimum. This teacher gets it. Mr. Tucker instead encouraged students with his "homework" checklist to do as many things as possible to have fun, stress-free activities leading up to the exam.
Article continues below advertisement
Teachers are helping students become good adults in so many ways...
Like this teacher who knows it's never too early to learn about concepts like consent. Third grade teacher Liz Kleinrock found a great, age-appropriate way to talk to students about the importance of having permission to hug somebody. If a 9-year-old grasps these concepts, they will hopefully grow up to understand them easily when issues of sex and romance develop.