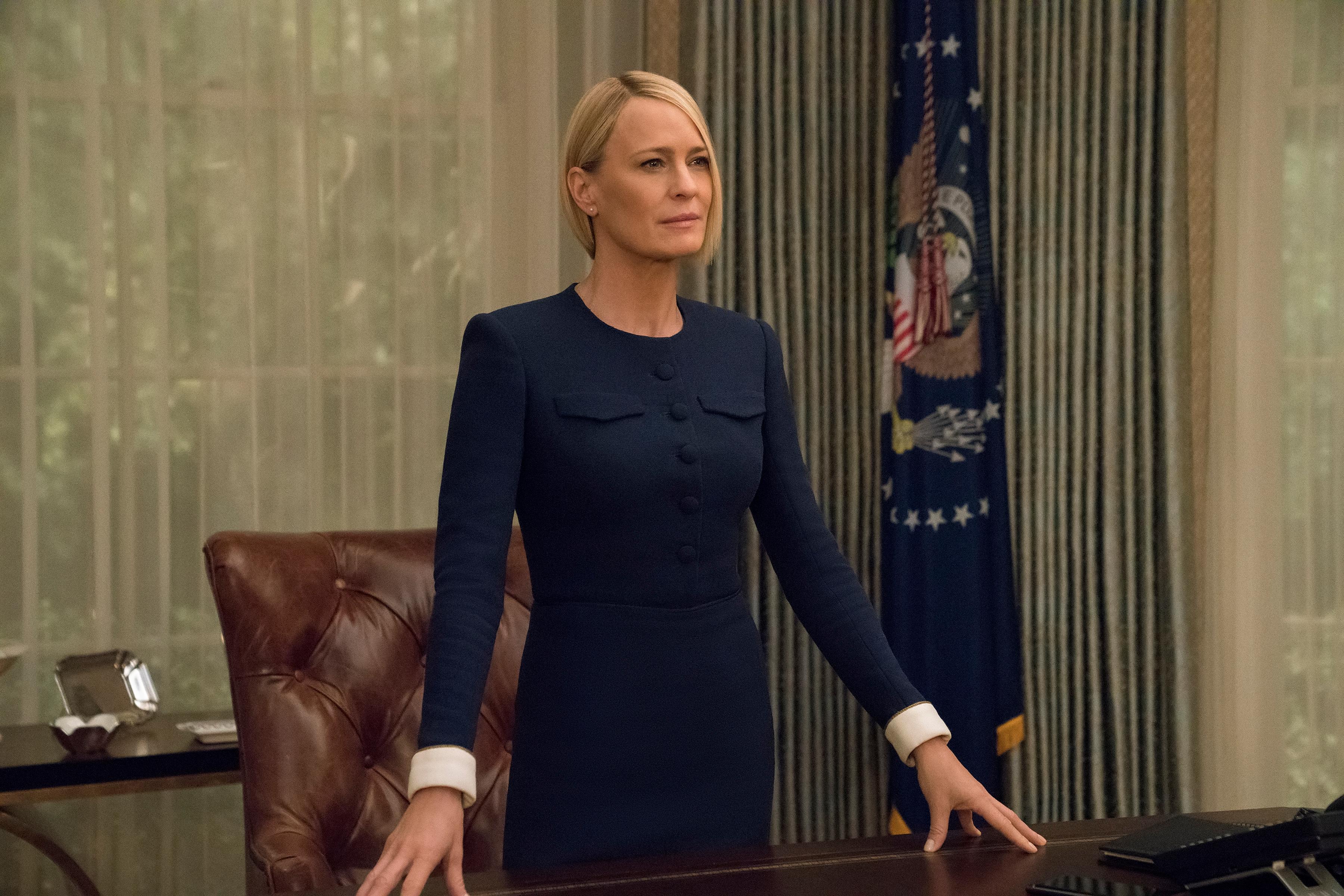 Here Are the Best TV Presidents of All Time, From 'Veep' to 'House of Cards'
The fascinating thing about TV presidents is that, typically, they do not reflect what the people really look for when it comes to the leader of the free world. Some TV presidents are idiotic, some are corrupt, and some are in office for reasons that were totally out of their control.
Article continues below advertisement
When rounding up the list of the best TV presidents of all time, it's important to note that these rankings are based on their overall entertainment value rather than their actual presidential qualities because let's be real, Selina Meyer was comedy gold but not exactly one for the history books.
Article continues below advertisement
1. Claire Underwood ('House of Cards')
If we're mentioning presidents from Netflix's House of Cards, the manipulative and murderous Frank Underwood would be the obvious go-to. However, let's not underestimate the deep insanity and ruthlessness of First Lady turned POTUS, Claire Underwood, played by Robin Wright.
Just as, if not more, sociopathic than her husband, Claire's turn at being president was nothing short of masterful when it came to good television.
Article continues below advertisement
2. Tom Kirkman ('Designated Survivor')
Tom Kirkman, played by Kiefer Sutherland, didn't come into the position of the president under the best of circumstances. In fact, he is only in the role because everyone else in line for the presidency died after a bomb takes out the Capitol during the State of the Union. He becomes the designated survivor and in turn, the President of the United States.
Article continues below advertisement
The fashion in which Sutherland's character is thrust into the spotlight and suddenly holding the highest power in the country makes this character all the more interesting to watch and root for.
3. Selina Meyer ('Veep')
Article continues below advertisement
Selina Meyer, played by Julia Louis-Dreyfus, is selfish, crude, and completely politically incorrect. Her ineptitude for the job and constant mishaps make for a great TV president. She will go to any length to gain the approval of her country which leads to some pretty hilarious and absurd moments. There's a reason Louis-Dreyfus won six Emmys for her role in the show.
Article continues below advertisement
4. Fitzgerald Thomas "Fitz" Grant III ('Scandal')
So we know Fitz was flawed, but what president isn't? And the show wouldn't hold up to its name if we didn't have anything juicy going on the oval office.
Article continues below advertisement
Sure, Fitz had an affair with a staff member, led Olivia Pope on for seasons, and as far as we know, got nothing done otherwise, but some have deemed him the best-looking television president (and also the most 'dumpable'). That has to count for something, right?
5. David Palmer ('24')
24 is not what anyone would call a "feel-good show," but there was something about David Palmer, played by Dennis Haysbert, that made us feel all warm and fuzzy. Commander in Chief, David Palmer, always kept his cool and became a fan favorite early on.
Article continues below advertisement
His voice, low and steady, calmed Jack Bauer through many-a-crisis and he is probably the most "presidential" on this list. We were sad to see his reign end.