9 Best Valentine's Day Episodes to Watch If You're Single
These are the nine best Valentine's Day episodes if you're single. From 'Broad City' to 'Friends,' they'll give you hope or make you glad you're solo.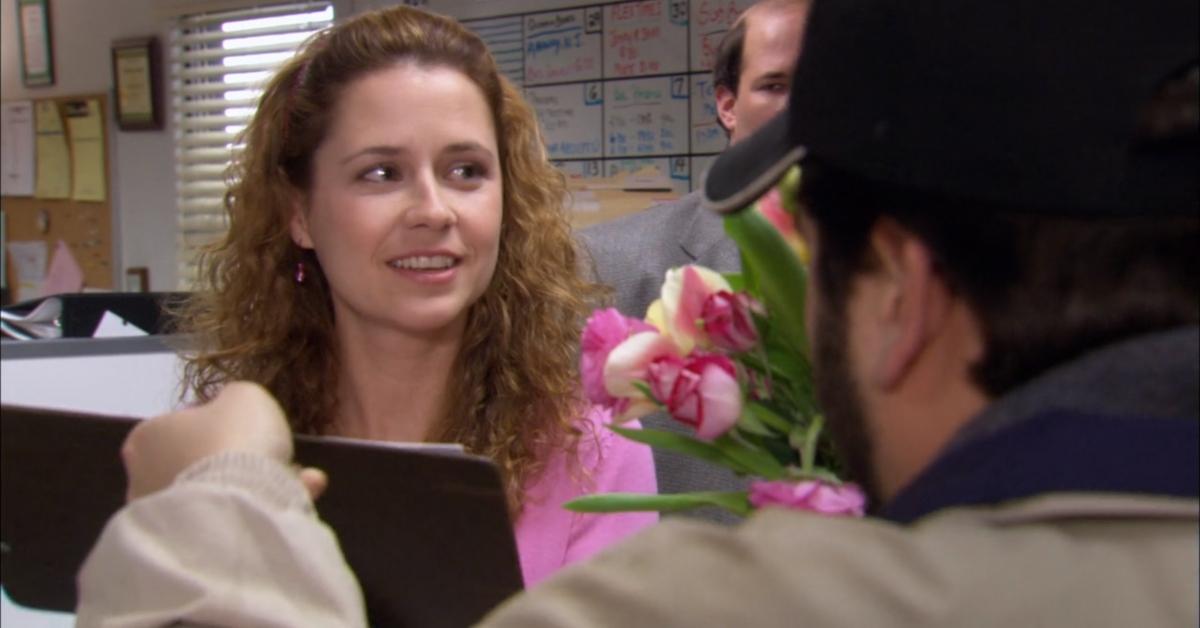 While Valentine's Day can be a time filled with over-the-top gestures, marriage proposals, expensive gifts, and overpriced prix fixe menus, for those not in relationships, it's the biggest reminder of the year that you're still single (although getting bombarded with relationship questions at family parties is a close second).
Article continues below advertisement
Though millions of couples will commemorate the holiday of love by flaunting their relationships on social media and engaging in PDA on the sidewalk, there are plenty of ways that single people can also celebrate.
We've rounded up the nine best Valentine's Day episodes to watch if you're still single — including ones that will have you hopeful for love, and ones that will have you thanking your lucky stars that you're alone.
1. "Galentine's Day" on 'Parks and Rec' Season 2, Episode 16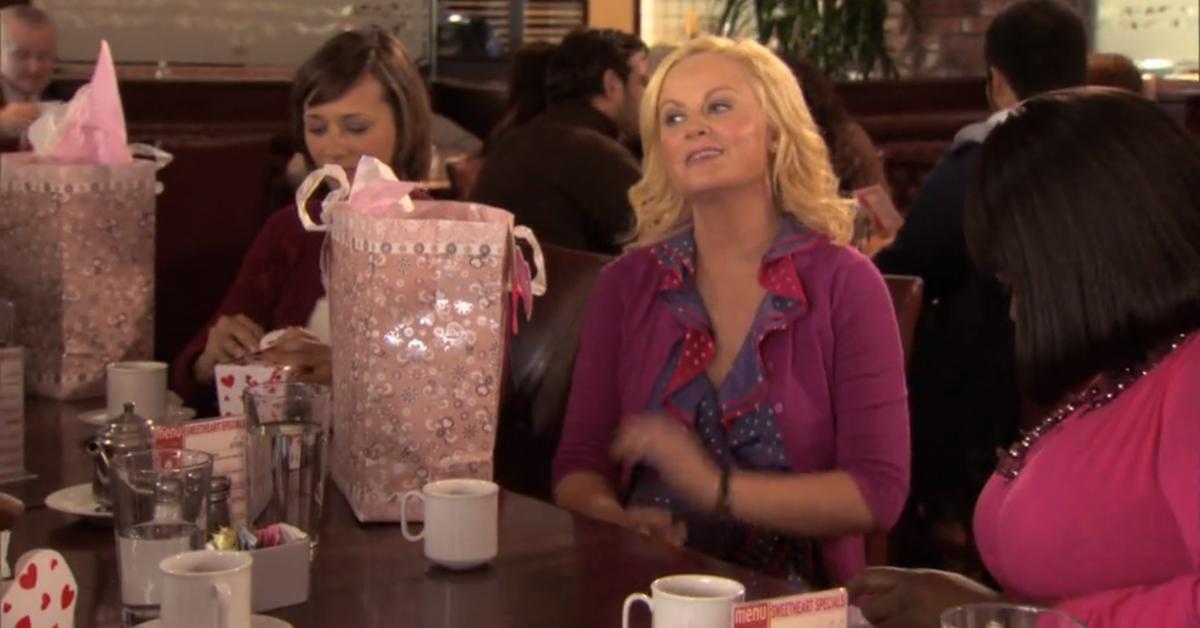 Since Leslie Knope essentially created Galentine's Day, the celebration of female friendship on Feb. 13, it's only fair that we include the episode that started it all. Before Leslie was with Ben, she dated Justin, who was played by none other than Jennifer Aniston's future ex-husband, Justin Theroux.
This episode is perfect to watch if you're unattached because, in classic Parks and Rec fashion, a chance for romance goes completely haywire. Leslie and Justin try to reunite Leslie's mom, Marlene, with a lifeguard who saved her life as a teenager. When Marlene realizes her teen crush is now unemployed, and frankly, a loser, the lifeguard takes a microphone and starts roasting Marlene.
Article continues below advertisement
2. "Operation Ann" on 'Parks and Rec' Season 4, Episode 14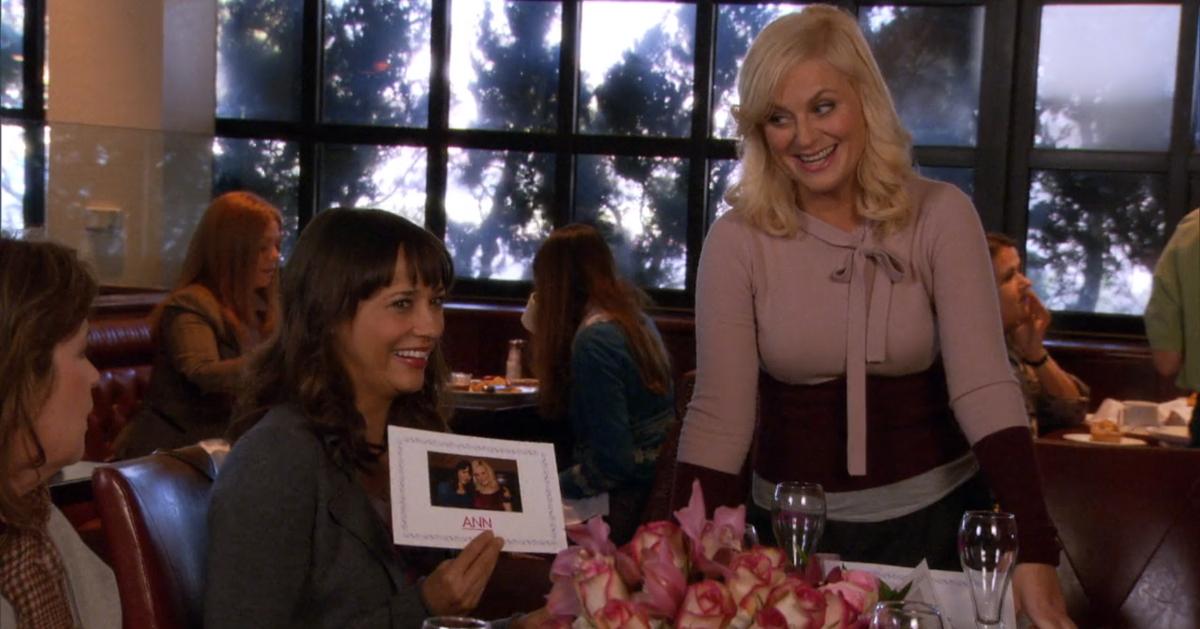 Valentine's Day was a big holiday on Parks and Rec, so we had to include two episodes from the NBC comedy on our list.
While many argue that Ben and Leslie had the best relationship on Parks and Rec, no relationship was purer than Leslie and Ann's. While celebrating Galentine's Day, Leslie vows to help Ann, who was recently dumped by Chris, find someone to spend it with.
Meanwhile, because Leslie only puts 110% into everything she does, she's also sending Ben on a complex scavenger hunt. By the time the episode ends, Chris is slowly realizing that Ann is the one he wants, which will be the second chance of another fan favorite couple.
Plus, this is the episode when Ann and Tom go on a date, and if that doesn't make you glad to be single, then we don't know what will.
Article continues below advertisement
3. "The One With the Candy Hearts" on 'Friends' Season 1, Episode 14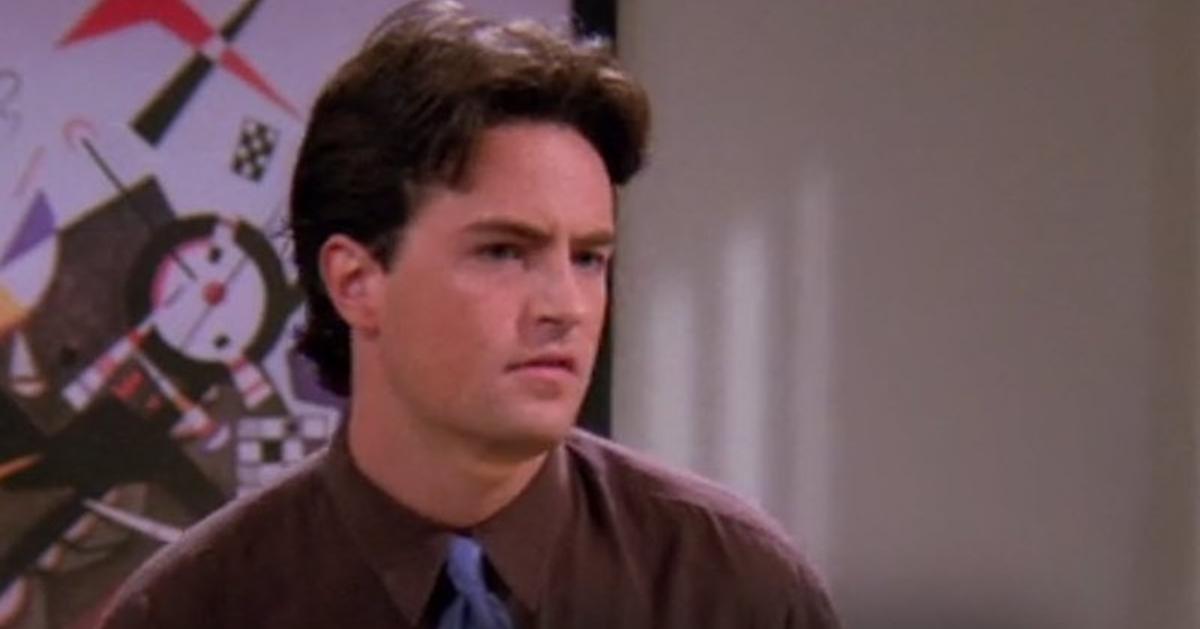 Though blind dates often end in disaster, on this Season 2 episode of Friends, Chandler accidentally gets set up on a double date with his ex, Janice aka the "Oh my Gooooood" woman. Angry at Joey, who also was on the date, Chandler and Janice stay at the restaurant after Joey leaves with his date. They end up re-connecting, only to break up the next day once Chandler remembers all that he doesn't like about Janice.
This episode is perfect for those who consider rekindling failed romances because of Valentine's Day loneliness. Take it from Chandler — it's just not a good idea.
Article continues below advertisement
4. "Valentine's Day" on 'The Office' Season 2, Episode 16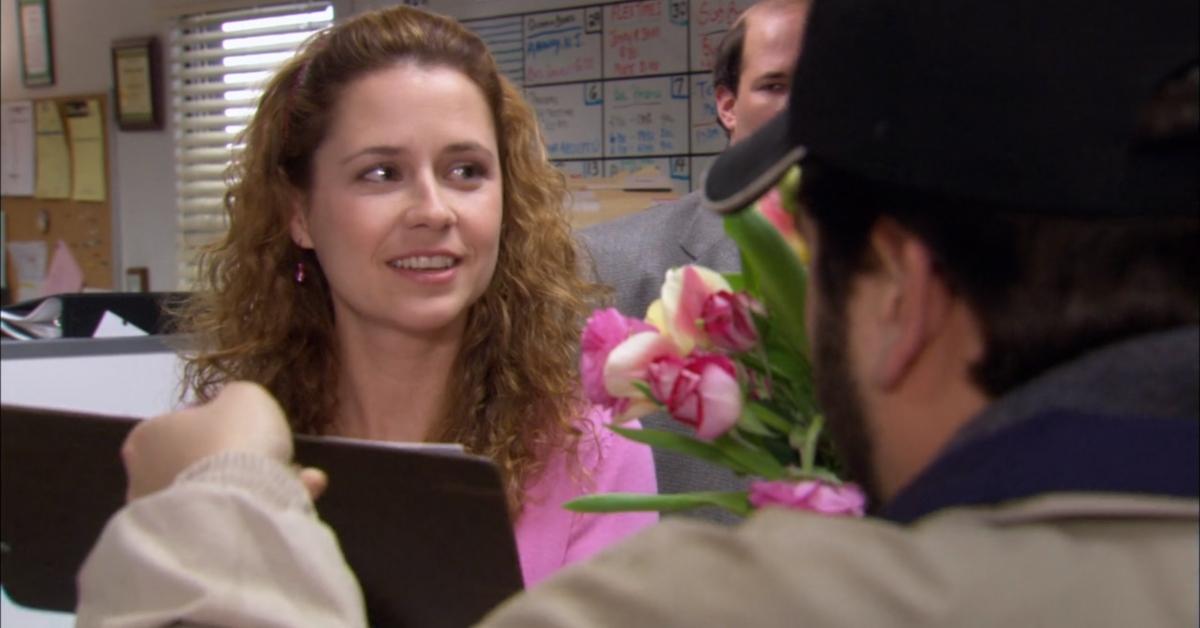 Before Jim and Pam became a fan favorite couple on The Office, Pam was engaged to Roy. He was the worst, and his terrible behavior was epitomized in this episode. When delivery people keep bringing Phyllis gifts from Bob Vance of Vance Refrigeration, Pam realizes that Roy has done nothing to woo her on Valentine's Day.
Michael is also in New York for a conference during this episode, at which time he accidentally lets it slip that he and Jan had an intimate relationship. In a classic Michael move, in order to save Jan's job, he admits that the whole thing was a big joke.
At the end of the episode, she and Jim share a look that served as reason #100 why fans wanted them to get together.
Article continues below advertisement
5. "Fattest A---s" on 'Broad City' Season 1, Episode 5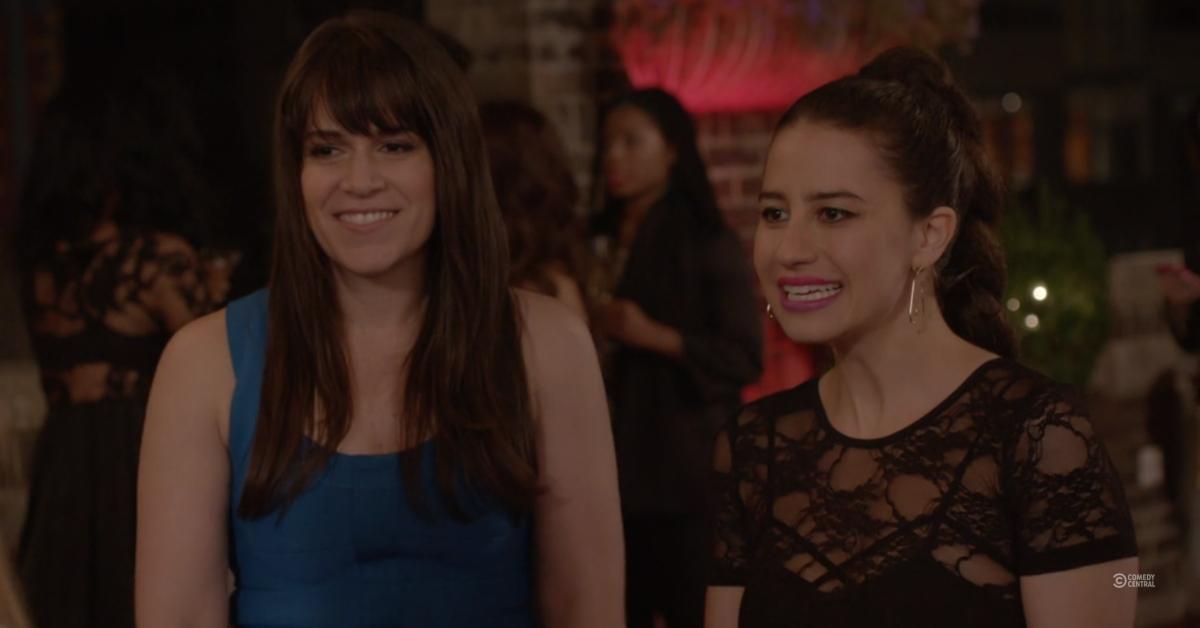 Fair warning, there is no explicit mention of Valentine's Day in this episode, but every episode of Broad City is about friendship being above any romantic relationship. This is the episode when Abbi buys the teal bodycon dress that she wears countless times throughout the rest of the show's run. After feeling self conscious about where she's at in life, she invests in the dress and attends a high-end, fancy party with Ilana. This episode will have you feeling eternally grateful for your friend group, and feeling justified in searching for a designer clothing piece to "invest" in.
Article continues below advertisement
6. "Valentine's Day Massacre" on 'Grey's Anatomy' Season 6, Episode 14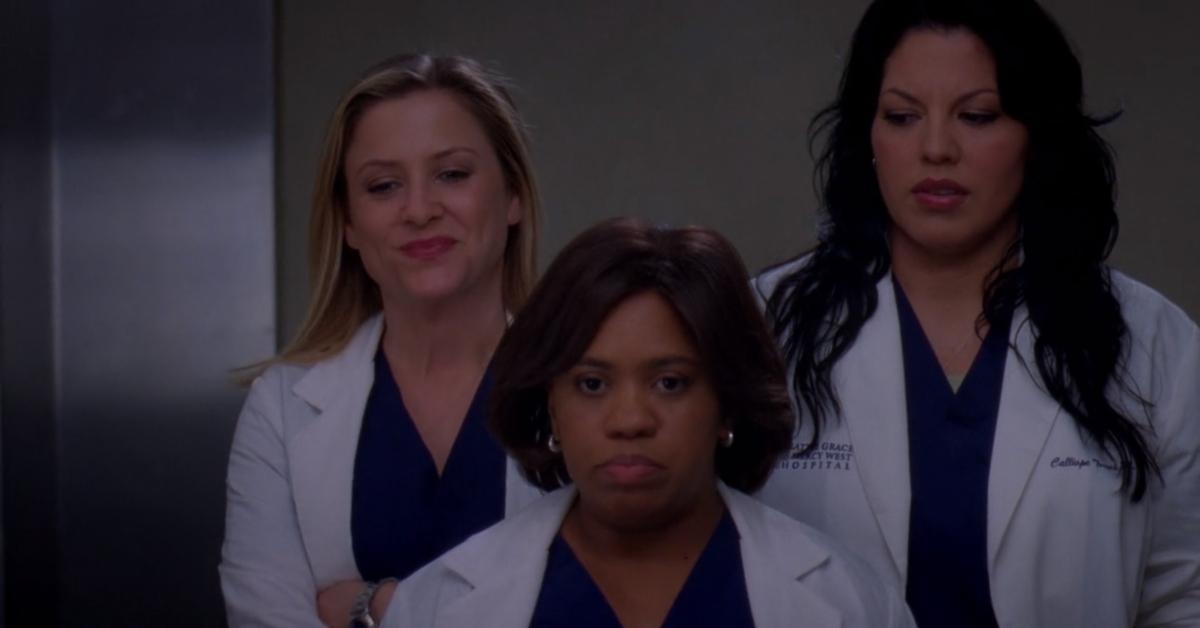 It's not a total surprise that Grey's Anatomy's Valentine's Day episode is fraught with tragedy. When a popular restaurant collapses on its biggest day of the year, the Seattle Grace is inundated with patients who were hurt in the fallout. Meredith is also struggling in this episode to adjust to becoming a wife, while everyone else wants Bailey to get back out into the dating game following her divorce from Tuck. Sparks fly between her and the anesthesiologist in this episode aka a baby Ben Warren, who will go on to become Mr. Miranda Bailey #2.
Article continues below advertisement
7. "Desperation Day" on 'How I Met Your Mother' Season 6, Episode 16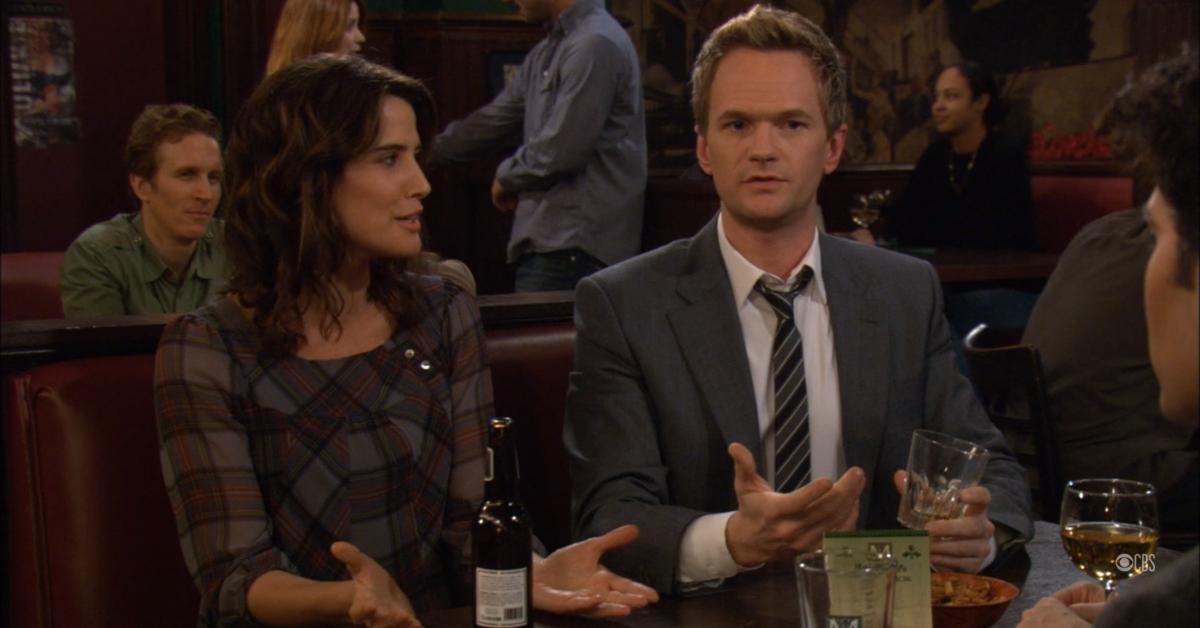 While Leslie Knope celebrated the day before Valentine's Day as Galentine's Day, Barney on HIMYM looks at that day as Desperation Day. In his eyes, the day is the one when women are the most eager to link up with someone, making it one of his most favorite days of the year.
Robin is also boycotting the holiday because she has to celebrate it alone, so this episode is a great watch for those who want to cancel Valentine's Day.
Article continues below advertisement
8. "Crazy, Cupid, Love" on 'Gossip Girl' Season 5, Episode 15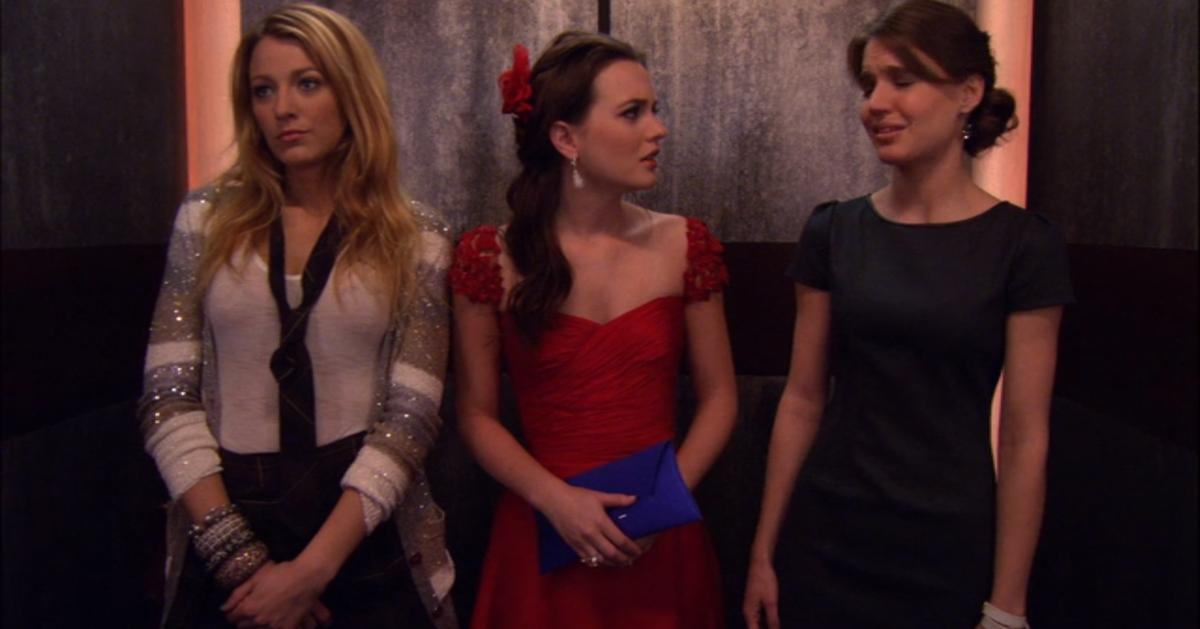 Though this episode comes later into Gossip Girl's run, Georgina has cooked up a party that has the Upper East Siders dressing up like they're back in high school, bringing the nostalgia level up several notches. Blair has just returned from her honeymoon to Prince Louis Grimaldi (which was one of the most-hated pairings in the show's history, of course, aside from Dan and Blair and Dan and Vanessa).
The sexual tension between Blair and Dan is at an all-time high in this episode, though Serena is none the wiser. The messiness of getting involved with your best friend's ex makes this episode very unromantic, meaning that it's perfect to commemorate being single.
Article continues below advertisement
9. "When Cupid Is a Prying Journalist" on 'Modern Love' Season 1, Episode 2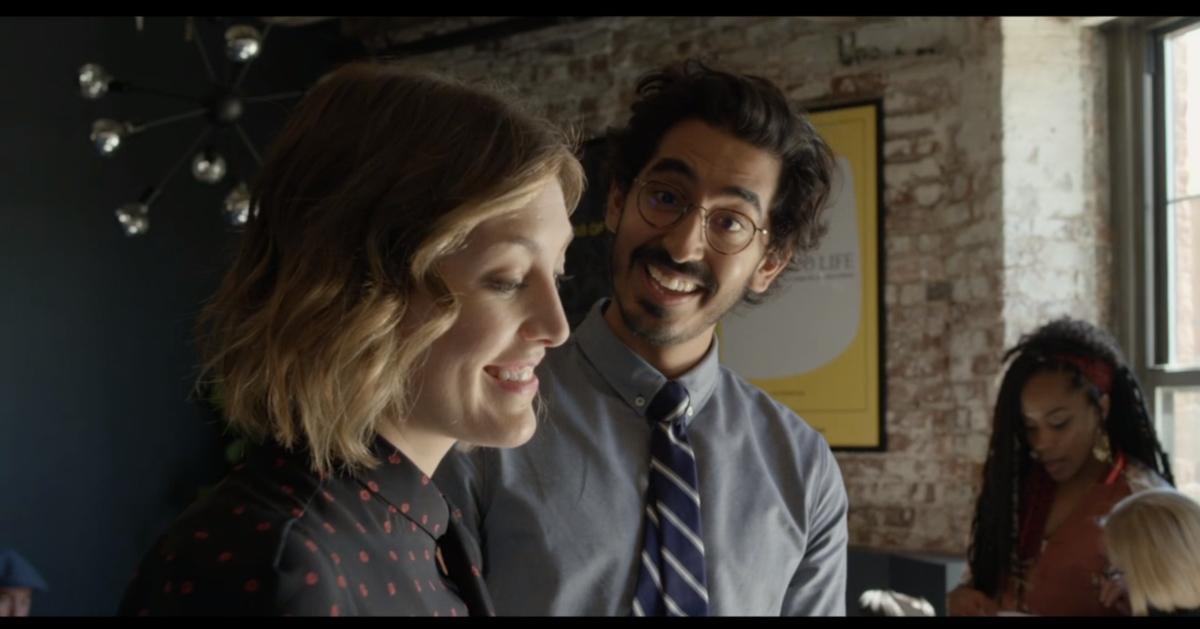 The second episode of Amazon Prime's anthology series Modern Love is one of the few that is actually a conventional love story (with a happy ending). When dating app creator Joshua (Dev Patel) gets interviewed by Julie (Catherine Keener), he's forced to think about the demise of his relationship with Emma (Caitlin McGee). The episode slowly unfolds and we learn that, though Emma had an indiscretion, the two still have unresolved feelings for one another. This episode is about hope, and it's based on the true story of Hinge creator Justin McLeod.