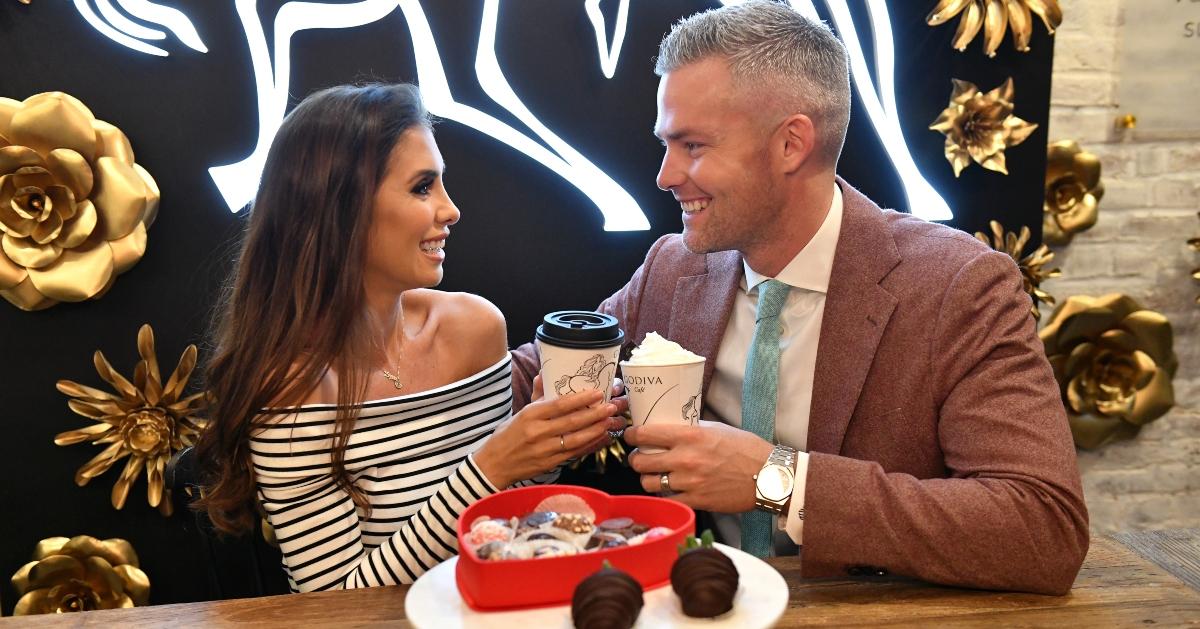 'MDLNY' Star Ryan Serhant and Wife Emilia on V-Day Plans and Zena's First Birthday (EXCLUSIVE)
Ryan Serhant may be a top real estate broker on 'Million Dollar Listing: New York,' but outside of the show, he and Emilia Bechrakis are all about family.
When we first met real estate broker Ryan Serhant on Season 1 of Bravo's Million Dollar Listing New York in 2012, he was a bachelor who was the series' bad boy of sorts.
From jumping into the pool during co-star Fredrik Eklund's brokers open to getting Luis's pocket square thrown at him, Ryan didn't seem to be on the track of settling down.
Article continues below advertisement
This changed when he began dating lawyer Emilia Bechrakis, who fans met in the show's third season. It was clear how much she was able to ground him, and Ryan's co-stars were quick to bond with the Greek beauty. It wasn't a surprise that he decided to plan an elaborate Times Square proposal during the fourth season, and the couple went on to wed in Greece in 2016.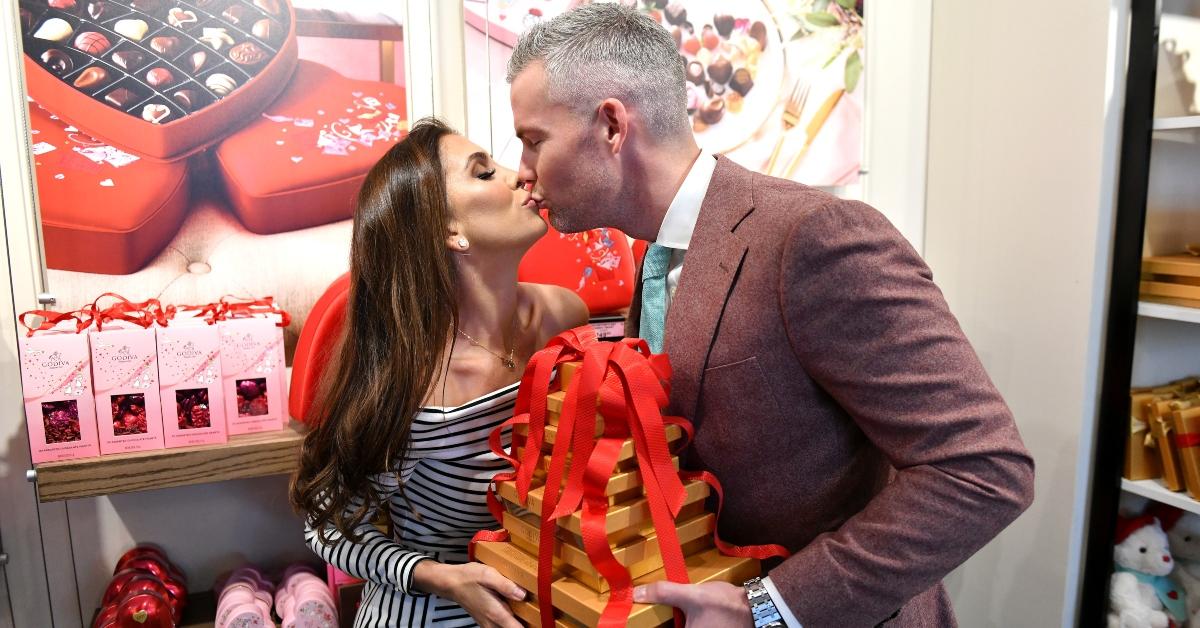 Article continues below advertisement
After chronicling their struggles with getting pregnant during Season 8 of the show, while simultaneously dealing with the renovation on their Brooklyn home, Ryan and Emilia are now the proud parents to daughter Zena.
Distractify sat down with the couple at the Godiva Café in New York City's Flatiron District to discuss their Valentine's Day plans and how they will commemorate Zena's first birthday. Read on for our Q&A with the powerhouse couple.
(Editor's note: This interview has been edited and condensed for clarity.)
Distractify: What are your Valentine's Day traditions, and how have they changed since you began dating?
Ryan Serhant: We keep it simple. Go to Godiva. Lock up as much chocolate as possible. Go home.
Article continues below advertisement
Emilia Bechrakis Serhant: That's what we really do. We get a bunch of sweet things because, during the week, we're such healthy eaters, and then, as a treat, we hang out in our pajamas and watch a movie. For our first Valentine's Day, he took me on this elaborate date, and I told him that I don't like that. I want something super simple — like don't get me flowers, because I don't like that on Valentine's Day. I want his time, so that's the biggest treat for me.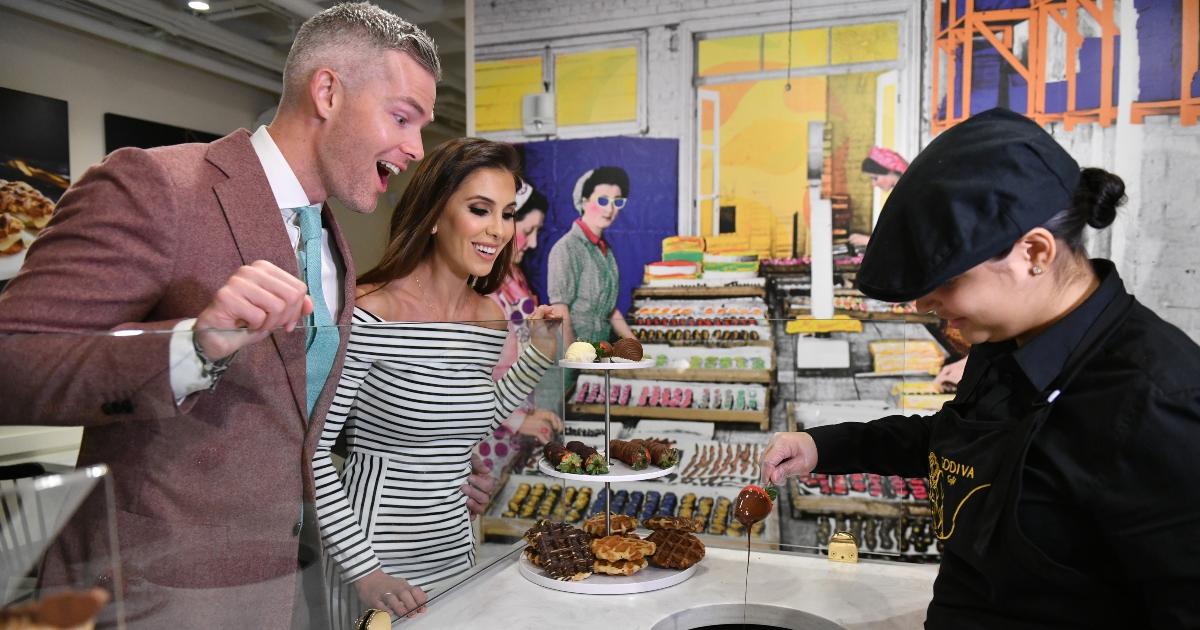 Article continues below advertisement
How are you including Zena in your Valentine's Day plans this year?
RS: We're probably going to have her try chocolate for the first time, since we've gotten so much from Godiva for her.
EBS: I have to text her pediatrician to see if she's allowed to have chocolate.
RS: She has a very deep texting relationship with the baby's doctor. Every little thing, she's texting. 'She woke up on the left side of the crib, is she going to be okay?'
EB: I'm going to text her right now and be like, 'am I allowed to buy her chocolate?' We're actually traveling, but we're going to be with my parents — my mom and the baby, so super simple.
RS: We're going to dress up the baby and match outfits. That's how it's changed [over the years]. We never used to try to match ourselves to a baby.
Article continues below advertisement
Zena's first birthday is coming up on Feb. 26. How are you going to celebrate?
EBS: I'm going all out. I thought it was going to be a really small birthday, but it's going to be a birthday with friends and family and it's a big winter theme. And I want to get her these giant polar bears. But now that I saw the chocolate dipping machine [at Godiva] I think we should get one of those. That's going to be at Zena's birthday party.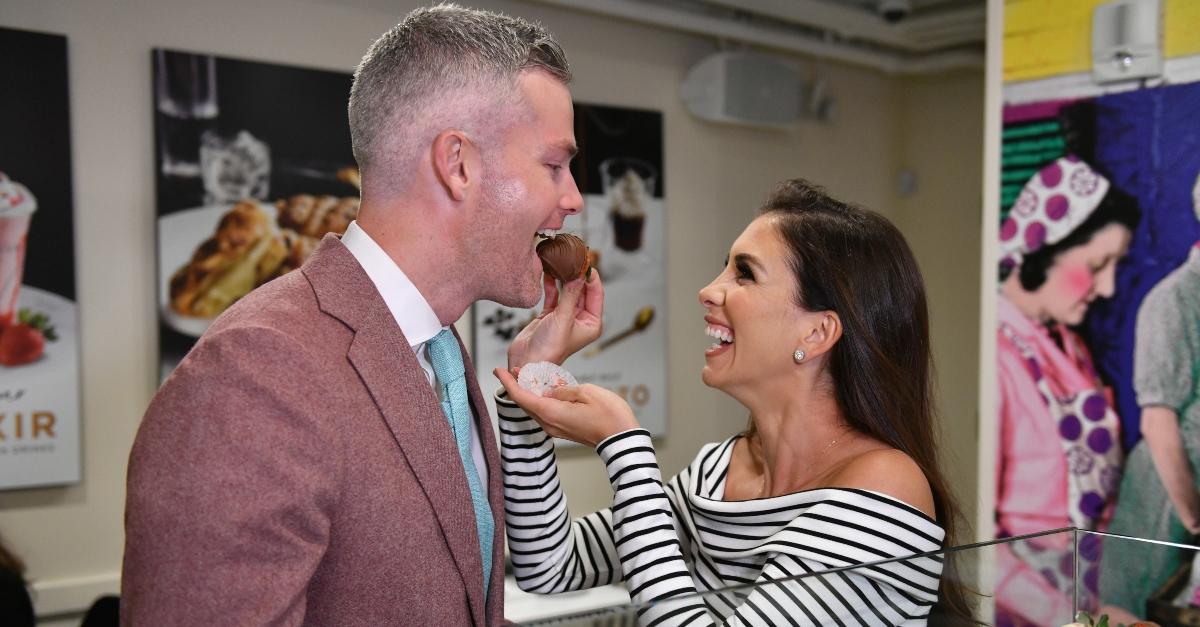 Article continues below advertisement
Emilia, you recently began vlogging on YouTube about the struggles you faced on your journey to motherhood, and about your relationship with Ryan. What inspired you to do this?
EBS: Ryan told me that I had to share our stories and tell other women. I was very, very nervous, but I had all of this footage... it's so cathartic and nice because I feel closer to the women that I talk to. I just love that I can feel part of a tribe — a mom tribe or a women's tribe.
We've seen a lot of your love story playing out on MDLNY. What has it been like to share that?
EBS: It was a lot harder in the very beginning for me because I do not come from an acting background, while Ryan does. It took me a while to get used to it, but still I get nervous because I am a private person. I think I'm now comfortable in the role, so I now feel like it's evolved. Anytime we get to film together, I almost feel like it's our date. I get to see him if he's home for a little longer. Because we have a film crew [at home], then I know that he's going to stick around for a few hours, so I love that.
Article continues below advertisement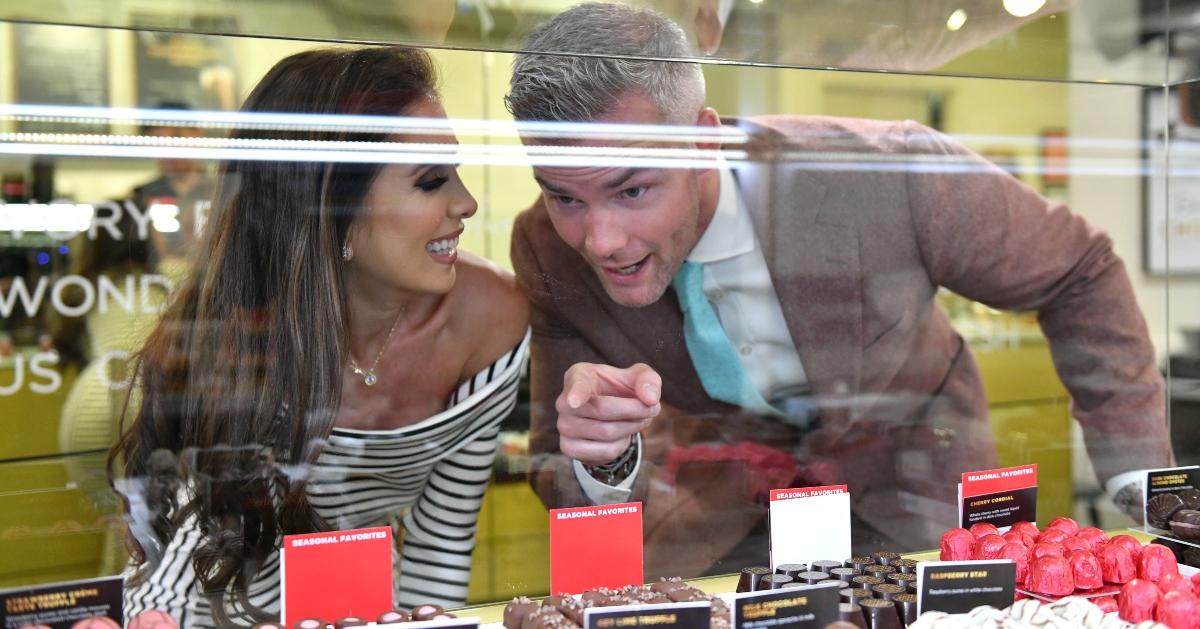 What's your favorite Valentine's Day movie?
EB: Serendipity with Kate Beckinsale, we love. But I love comedies — I love watching Couples Retreat over and over again.
RS: That's her favorite movie!
EB: By the way, any Vince Vaughn movie, I will watch. I'll watch Four Christmases on Valentine's Day.
RS: She watches that movie — she's like a kid. She watches it over and over and over again.
EB: I love these cheesy movies.
RS: They make them for somebody, and clearly it's you.
Though they may rib each other about their taste in movies and over-texting the pediatrician, it's clear that Ryan and Emilia are a golden couple on MDLNY. While their Valentine's Day festivities are going to be more low-key, Zena's birthday celebration is going to be a day to remember (even if the one-year-old might not).