Dog the Bounty Hunter's Wife Beth Chapman Is in a Medically Induced Coma
Beth Chapman is in a medically induced coma. The Dog the Bounty Hunter co-star was diagnosed with Stage 2 throat cancer two years ago.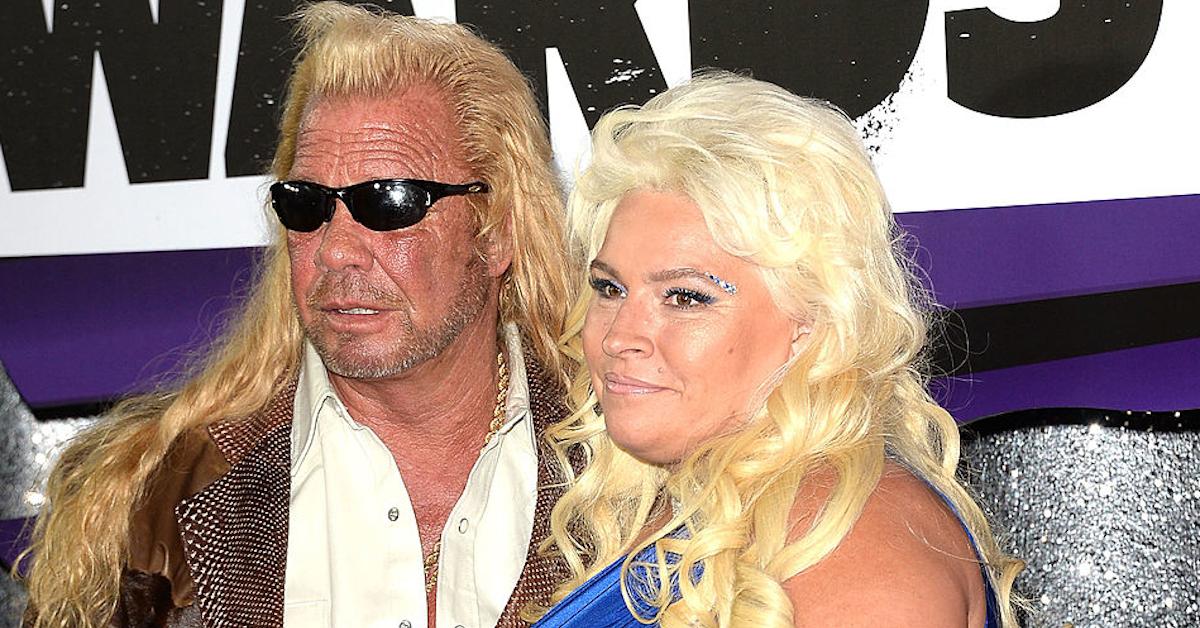 Beth Chapman has been put into a medically-induced coma according to her husband, Duane "Dog" The Bounty Hunter. The reality TV star confirmed the news on his official Facebook page.
Although Duane's message on social media was a terse one, "Please say your prayers for Beth right now," he did link to an article that delineated his wife's condition in greater detail.
Article continues below advertisement
For years, she worked alongside her husband, "Dog" as a bail bonds collector. Their show, Dog the Bounty Hunter, debuted in 2004 and went off the air in 2012, only to be rebooted recently on WGN America as Dog's Most Wanted.
In September 2017, Beth received a Stage 2 throat cancer diagnosis and immediately underwent surgery.
The procedure was successful, but Beth's cancer soon resurfaced and she went under the knife yet again to remove a tumor from her throat. In April of 2019, she was admitted into the hospital again after doctors found a buildup of fluid in her lungs. An emergency surgery was required to relieve the added pressure on her lungs.
Article continues below advertisement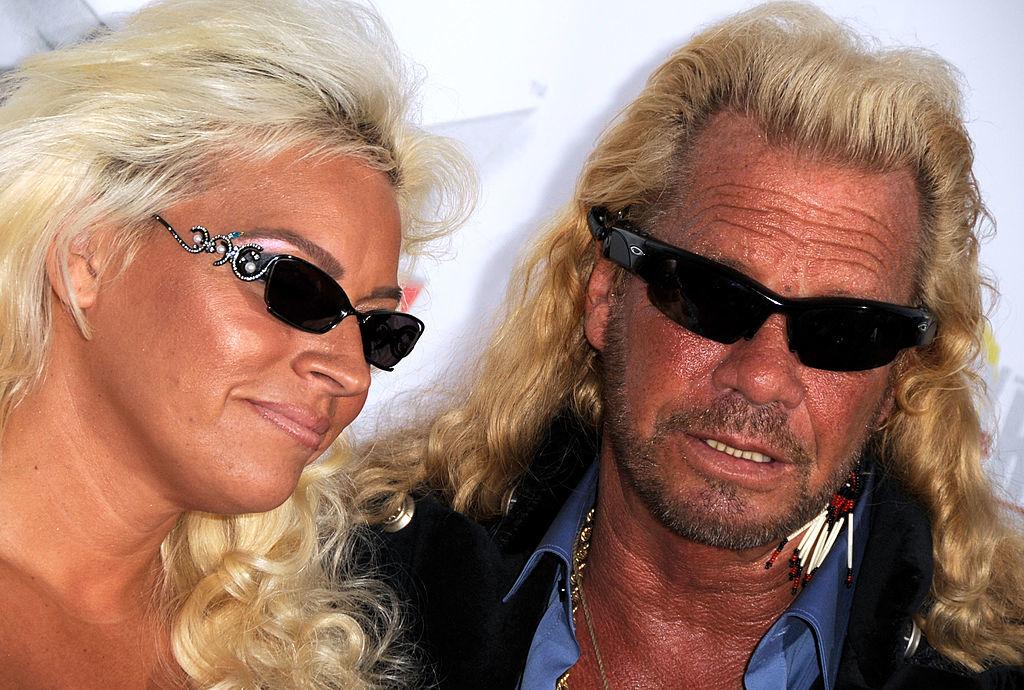 Not much is known about Beth's current state of health, but it's safe to assume her most recent complications are related to her 2017 cancer diagnosis.
The timing of the news comes at what should otherwise be a happy time — the couple's new show is currently in post-production and is set to air soon.
Article continues below advertisement
Beth and Duane have known each other for more than 30 years and their love story is about as unique as Dog's mullet. The couple first met in 1988 when Beth got picked up for "shoplifting." She was actually carrying a lemon after getting a call from her boss and walked out with it without paying (she worked for a lawmaker at the time).
She was in possession of an unlicensed and unregistered gun, which she'd taken from her boyfriend at the time the night before while he was drunk.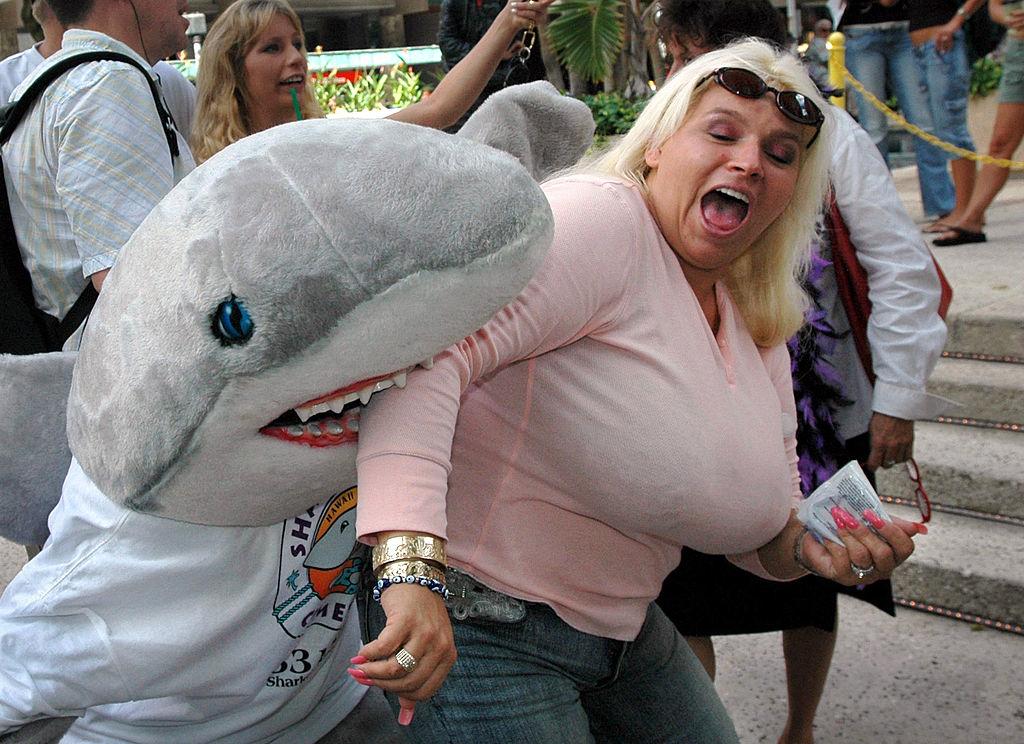 Article continues below advertisement
It also didn't help that she had a bunch of unpaid parking tickets, which resulted in an arrest warrant. Beth's father called on Dog to bail her out of jail, but Beth wouldn't come into Duane's office to finish the paperwork. That forced him to threaten to throw her back into the pen unless she did.
For the two of them, it was love at first sight. Beth said the second she laid eyes on Dog, she knew he was the guy for her.
As for Dog, there were two reasons he was obsessed with Beth from day one, despite their 16-year age difference: "Blam. In she comes. I knew she was young—too young for me. I was never one of those older guys who went for the young girls. But damn. Those breasts. I know what you're thinking. I'm an idiot, right?"
Article continues below advertisement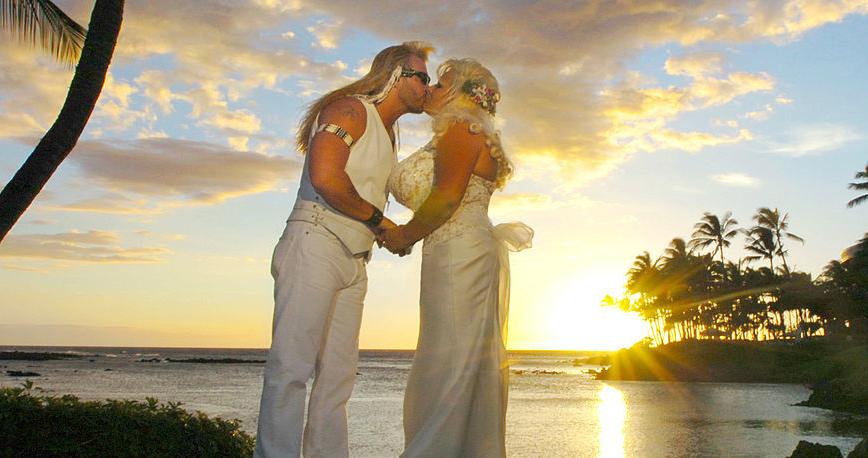 Dog was married at the time and said he tried to avoid Beth at all costs. This led Beth to pursue him "doggedly." She became the youngest bail bondswoman in Colorado (until her stepdaughter, Lyssa, received her license at the age of 19). The decision was spurred by her desire to win Dog's affection. Oh, and this was after she stole a car from a local dealership so she could follow Dog around.
Article continues below advertisement
Dog ultimately began working with Beth to partner up on bounties where her intelligence and charm were needed to nab suspects, and the two developed a great professional relationship. It soon turned into a personal one, but they didn't become an "official" couple until 1997. Before that, Dog had either dated or been married to other women. Beth was also previously married.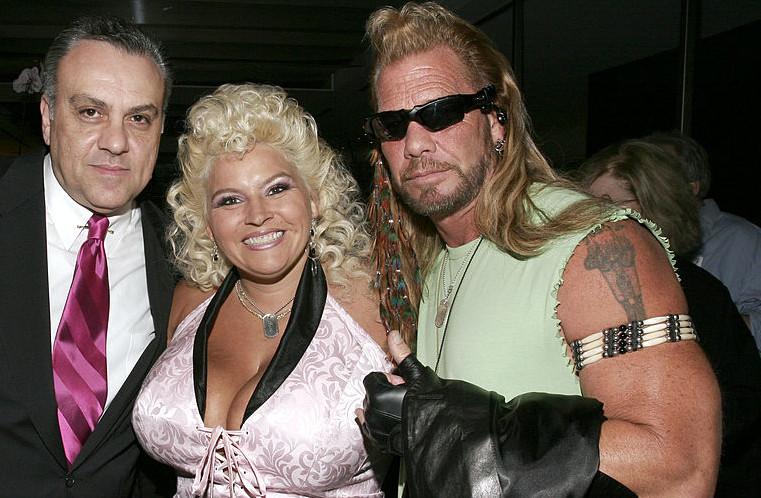 Here's hoping Beth makes a full recovery so they can get back to what they do best.