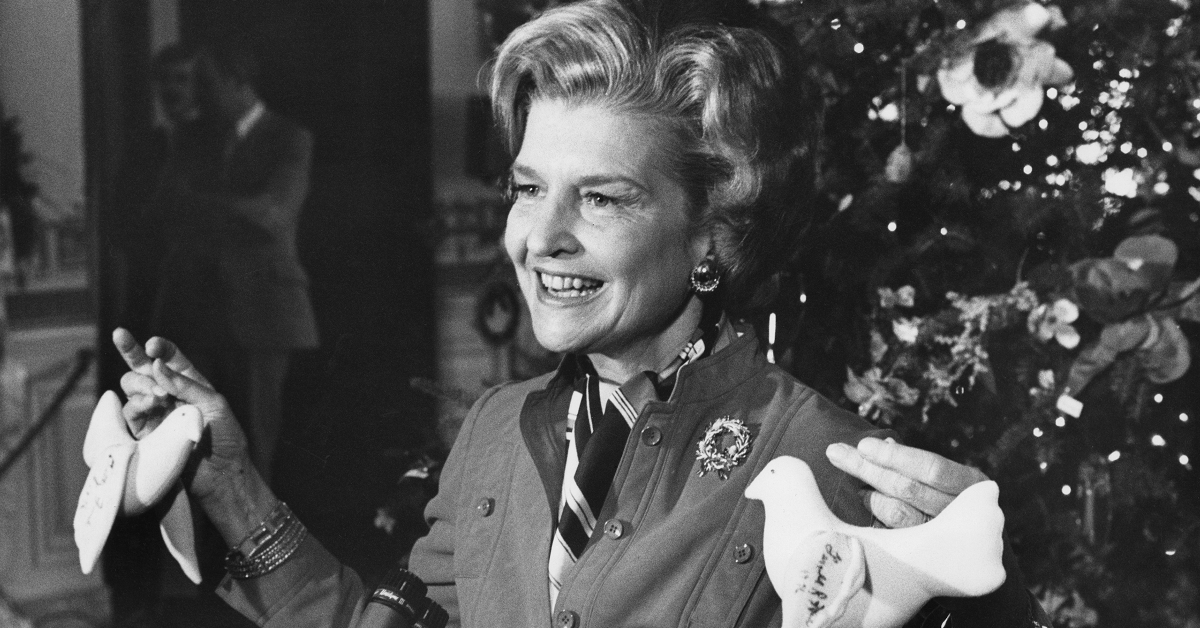 Betty Ford Was Open About Her Struggle With Alcoholism and Everything Else
Taking on a role as First Lady can be remarkably difficult, no matter the circumstances, but many truly remarkable women have served in that role over the history of the United States. The First Lady, a new series on Showtime, zooms in on three women in particular: Eleanor Roosevelt, Betty Ford, and Michelle Obama. As a result, many are learning new facts about each of these women that they didn't know before.
Article continues below advertisement
Did Betty Ford struggle with alcoholism?
One revelation that the series presented to some viewers was the fact that Betty Ford, Gerald Ford's wife, struggled with alcoholism while she was in the White House and afterwards. In 1978, her family even staged an intervention in which they told her that she was abusing both alcohol and opioids that she had been prescribed for a pinched nerve in the 1960s.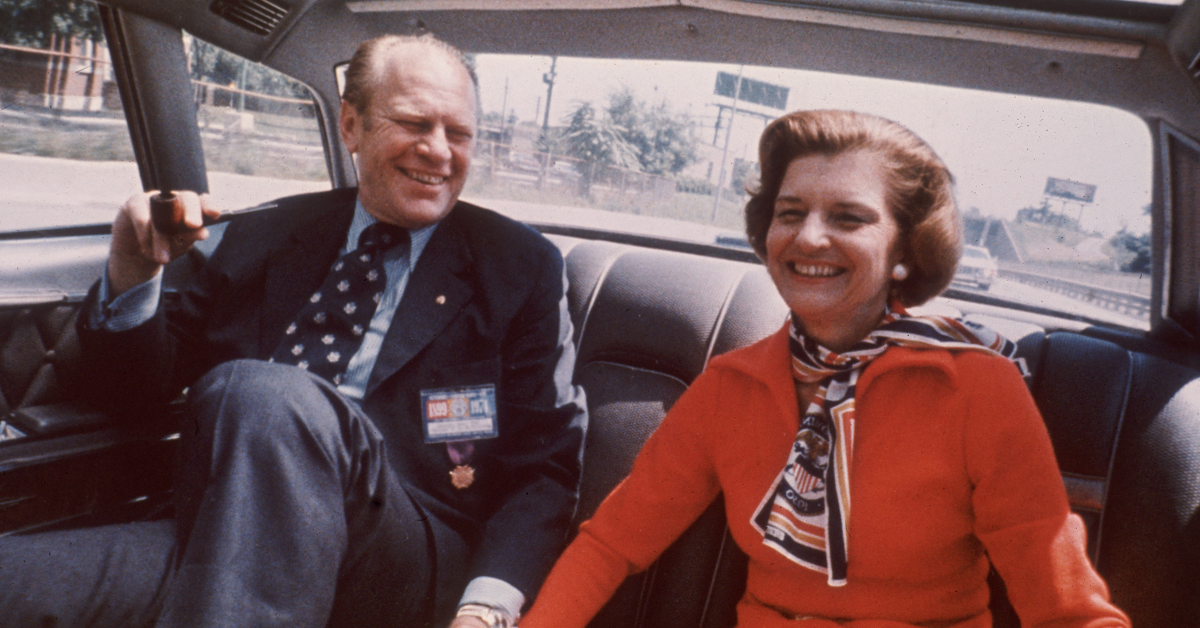 Article continues below advertisement
"I liked alcohol," she wrote in her 1987 memoir. "It made me feel warm. And I loved pills. They took away my tension and my pain."
Betty entered treatment for substance abuse, and following her recovery, she established the Betty Ford Center in California which was dedicated to treatment for chemical dependency. Betty was willing to speak openly about her dependence on drugs and alcohol, and in doing so, de-stigmatized the disease for those suffering from addiction.
'The First Lady' dives into Betty Ford's history with psychiatry.
In addition to her struggle with alcoholism, The First Lady also depicts Betty's acknowledgement that she had seen a psychiatrist. Betty's confession came after her husband had been questioned about whether he had seen one, and she eventually offered a candid response during an interview on 60 Minutes.
Article continues below advertisement
"I was advised by the doctor who was treating me for my neck and shoulder and back, that perhaps, psychiatric help could help me in getting over this problem. And on his advice I went to a psychiatrist," she explained at the time. "And I found it very helpful, because apparently, I was – I was really giving too much of myself and not taking any time out for Betty. It was all going to the children and my husband. And consequently, I was a little beaten down. And he built up my ego."
Article continues below advertisement
In an interview with USA Today, Catherine Allgor, the historical consultant on The First Lady, said that Betty's acknowledgment of needing psychiatric help ultimately paved the way for other frank revelations she would make throughout her time in public life.
"The 'First Lady' scene highlights something astonishing at the time, even talking about going to a psychiatrist at all. But Betty Ford always owned it," Catherine said.
"It sets the template that (Ford) is also going to discuss her own breast cancer, about her problems with alcohol and drugs. People didn't talk about those things. But Betty Ford talked about the truths in her life and people were just absolutely inspired by that," Catherine continued, explaining the reasons that Betty ultimately became such a beloved public figure.