'Big Brother's' Matt Turner Is Facing Some Allegations From His Sister Holly
Matt Turner from 'Big Brother' is facing some strong allegations from his sister, Holly, on Twitter. Here's an update on all the drama.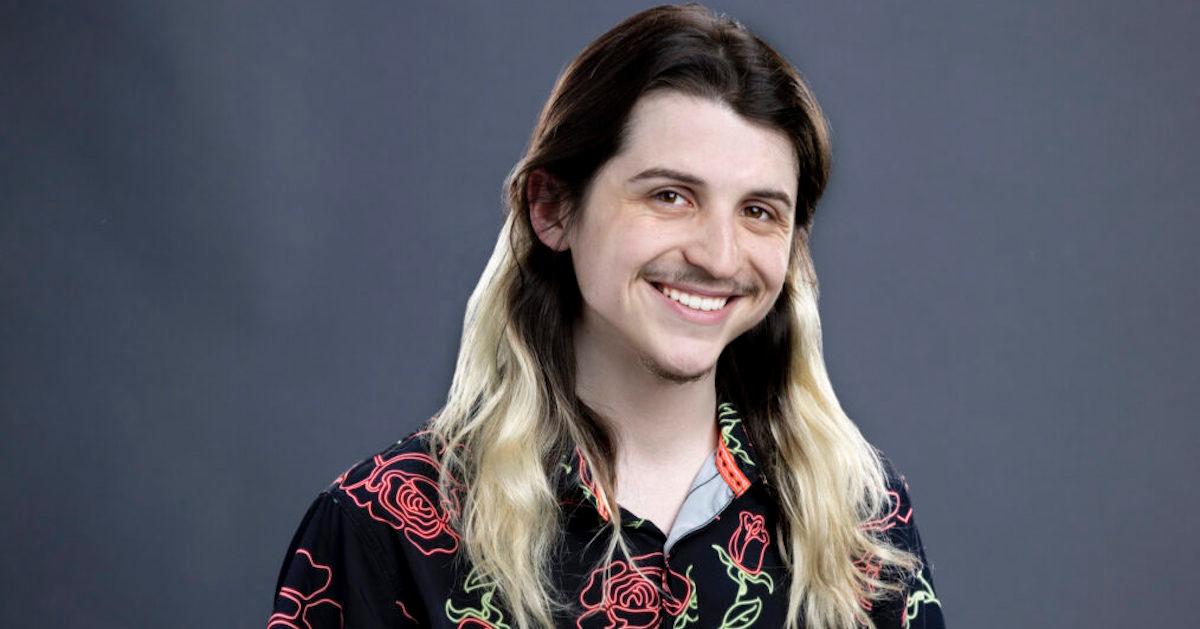 A reality show like Big Brother can't be successful for as long as it has without some seriously interesting cast members being added to the mix. This season, however, a new addition to the cast has some messy drama following his name.
23-year-old Matt Turner hails from Massachusetts, where he makes a living as a thrift store owner. Unfortunately for him, his seemingly squeaky-clean background doesn't look quite so clean anymore.
Article continues below advertisement
What are the allegations against Matt Turner from 'Big Brother'?
A TikToker by the name @AllThingsReality posted an update about Matt's situation on her page, saying, "It has come to my attention that there's tea about Matt who just entered the Big Brother house… I promise y'all are going to want to stay tuned." She then proceeds to talk about tweets she screenshotted from Matt's sister.
Article continues below advertisement
His sister is Holly, and she goes by the name @IttyBittyHolly on Twitter. On July 5, she posted a series of scathing tweets about Matt, writing, "Just heard that my younger brother, Matt Turner, is on Big Brother this season. FYI: this kid bullied me my entire life. In 2020, when I was jobless, homeless, and staying at my parent's house for lack of a better place to go, he randomly showed up when he didn't need to and manipulated my mother into kicking me out when he didn't actually even need to be there."
"He has given me horrible crippling anxiety from the way he has treated me," she continued. "He has given me panic attacks that still haunt me to this day. He's an absolute trash person and he says that N word on the regular."
Holly went on to say that she has attempted to have heart-to-hearts with her brother, but that "he's never cared or showed any remorse," adding that she "can think of no scumbag on the planet who is less deserving of an opportunity like this."
Article continues below advertisement
Holly concluded her series of tweets by saying, "Do with this all what you will but given he now has a platform and gets to parade around in front of millions of people — on a show I adore — with his charming manipulation tactics that literally ruined my life, I felt like it deserved to be out there. He is not a f---ing good person and it's easy to fall for his bs."
Of course, many people on TikTok and Twitter have shared their sympathies for what Holly said she went through. Others, however, have called Holly out for her own past problematic behavior.
Article continues below advertisement
Matt's sister, Holly, is now dealing with some allegations of her own on Twitter and TikTok.
After calling Matt out on social media, particularly claiming that he uses "the N word on the regular," old tweets of Holly's started resurfacing. Screenshots of messages she posted several years ago show strongly conservative views and hateful language, including her own use of the N word.
Article continues below advertisement
Holly eventually responded to the heat, writing, "OK, well now I'm getting canceled for something like eight years ago because I wanted to speak out about an abuser in my life who is now getting to succeed. I'm sorry. I'm sorry those tweets were left up — I didn't know they were there, and they aren't anymore."
Holly also posted some messages, hoping to provide context for why the tweets were there to begin with. She claimed that in 2013, a friend stole her phone and "tweeted some s--t." She also said that she had been brainwashed by a former boyfriend who aligned with the alt right.
While some users accepted her explanations, saying that people are allowed to change and grow, others asked her to stop making excuses and just apologize for her mistakes.
"I am sorry!" she wrote in response. "I'm really f---ing sorry that those were able to remain up on my account. I'm truly disgusted by them and denounce every bit of it and the fact that I accidentally left them up."
Article continues below advertisement
It appears this isn't the first time that some of Holly's old tweets have come to light. Back in April, she posted a lengthy statement after tweets resurfaced from 2013 and 2014, which apparently showed racist and anti-LGBTQ opinions.
"I don't stand by a word of anything of mine that has been retweeted in the past few hours, and it's horrifying to think that those are things I've typed," she wrote in an apology. "I hope everyone can also remember that this was literally eight years ago — it has nothing to do with the person I am today ... I support and believe that Black Lives Matter, as do Trans Lives, and any other minority group for that matter."
Holly claimed that the resurfaced tweets came at the hands of someone who had a "horrible vendetta" against her.
As for Matt, supporters of Holly have called for CBS to read her story and reconsider his spot on the show. As of this writing, Matt Turner is still a cast member on Big Brother.