'The Big Flower Fight' Is About to Put Your Local Florist to Shame
'The Big Flower Fight' has one judge throughout the season, but each week, a new guest judge is brought in to shake things up and choose a winner.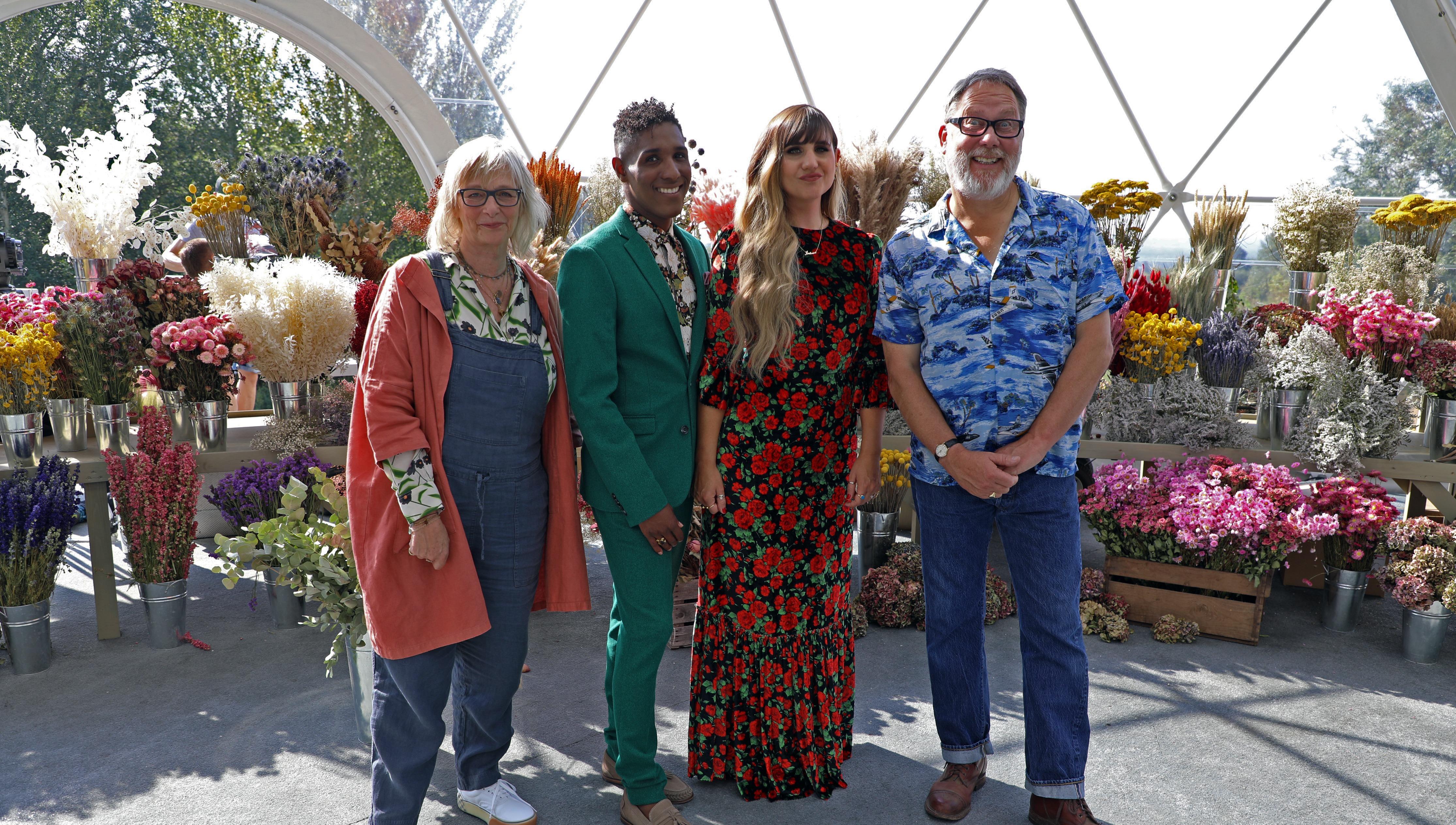 These days, there is a reality show for almost anything, and for good reason. People tend to eat them up, especially the competition kind. And on Netflix, The Big Flower Fight is setting the bar high for your neighborhood florist. The reality show is similar to The Great British Bake Off and The Great British Sewing Bee and even if you don't have a vested interest in flowers, it's another one to add to the docket.
Article continues below advertisement
The premise is simple, as the show involves a cast of experienced florists who try to one-up each other when it comes to over the top displays. But as impressive as the contestants are for the inaugural season, viewers will definitely be wondering about The Big Flower Fight judges. Resident judge, gardener, and florist to the stars Kristen Griffith-VanderYacht will be there each episode, alongside one guest judge to help him make a decision.
So, who are The Big Flower Fight guest judges?
Simon Lycett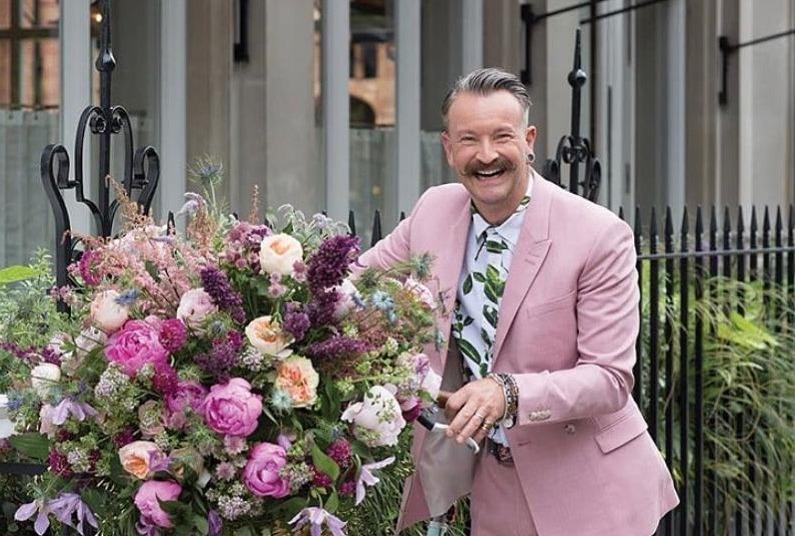 Simon is another celebrity florist, because, yes, that is a thing. Famous people need extraordinary floral arrangements too, you know. He has had an interest in all things floral since he was a kid and he even met Queen Elizabeth II at least once due to his talents. According to his website, Simon's company "pushes artistic boundaries and takes floral decoration to a breathtaking level." So no pressure or anything to the competitors during the episode where he is present.
Article continues below advertisement
James Wong
James has been a well known and respected florist for decades and he, too, has met members of the royal family because of his work. He owns a floral business in Hong Kong, but over the years he has been a part of several galas thanks to his floral creations and he has appeared on other TV shows throughout the world. In addition to being a guest judge on The Big Flower Fight, he is a columnist for the newspaper Sing Tao Daily News, in which he writes about the art of flower arrangements.
Article continues below advertisement
Humaira Ikram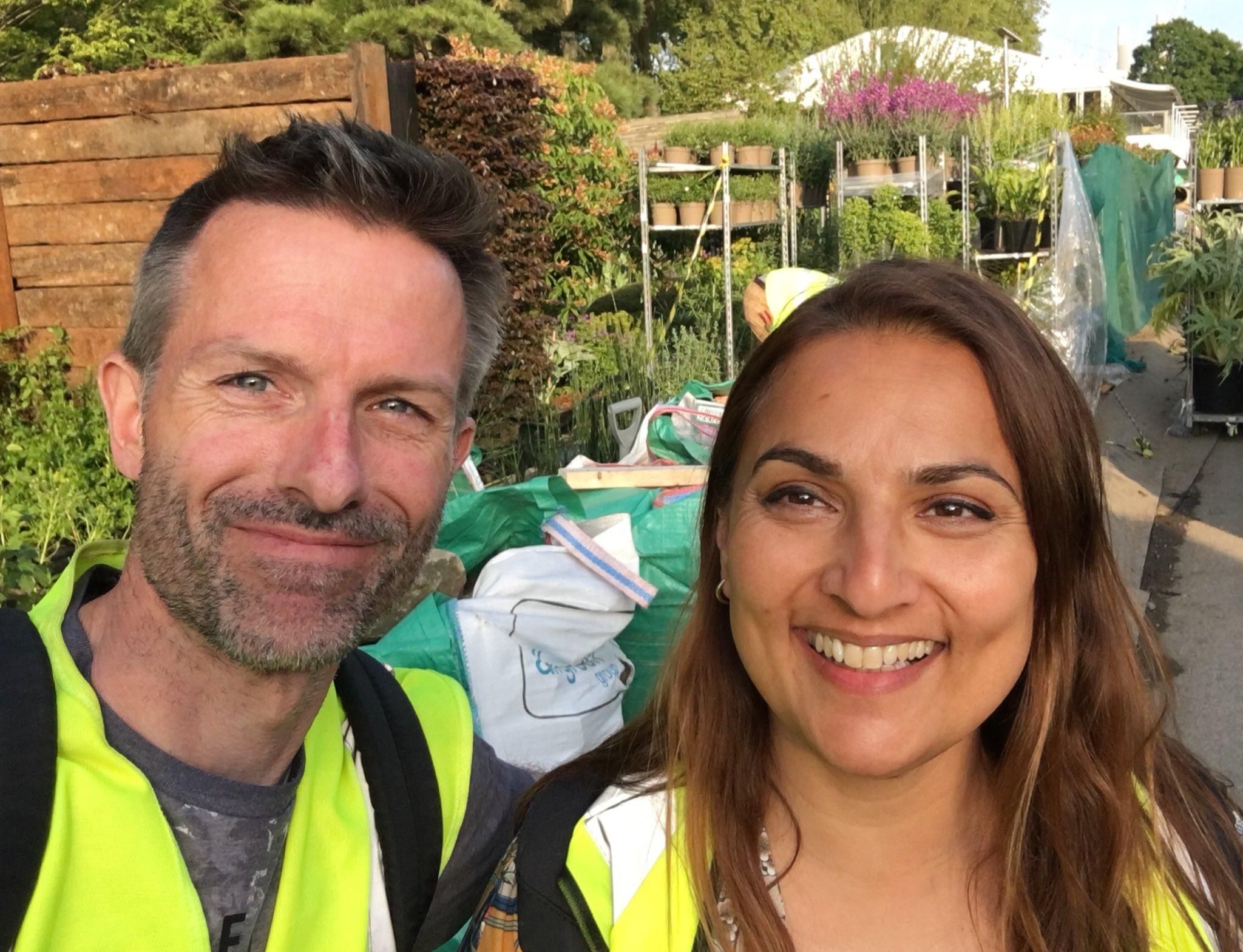 Humaira is someone who is ingrained in the world of big picture gardening. And even though she might be one of the younger guest judges on The Big Flower Fight, she has been in the business for more than 10 years. Before she was interested in designing gardens, she studied environmental science. Now, she runs the Garden Design Diploma at the KLC School of Design in London.
Article continues below advertisement
James Alexander-Sinclair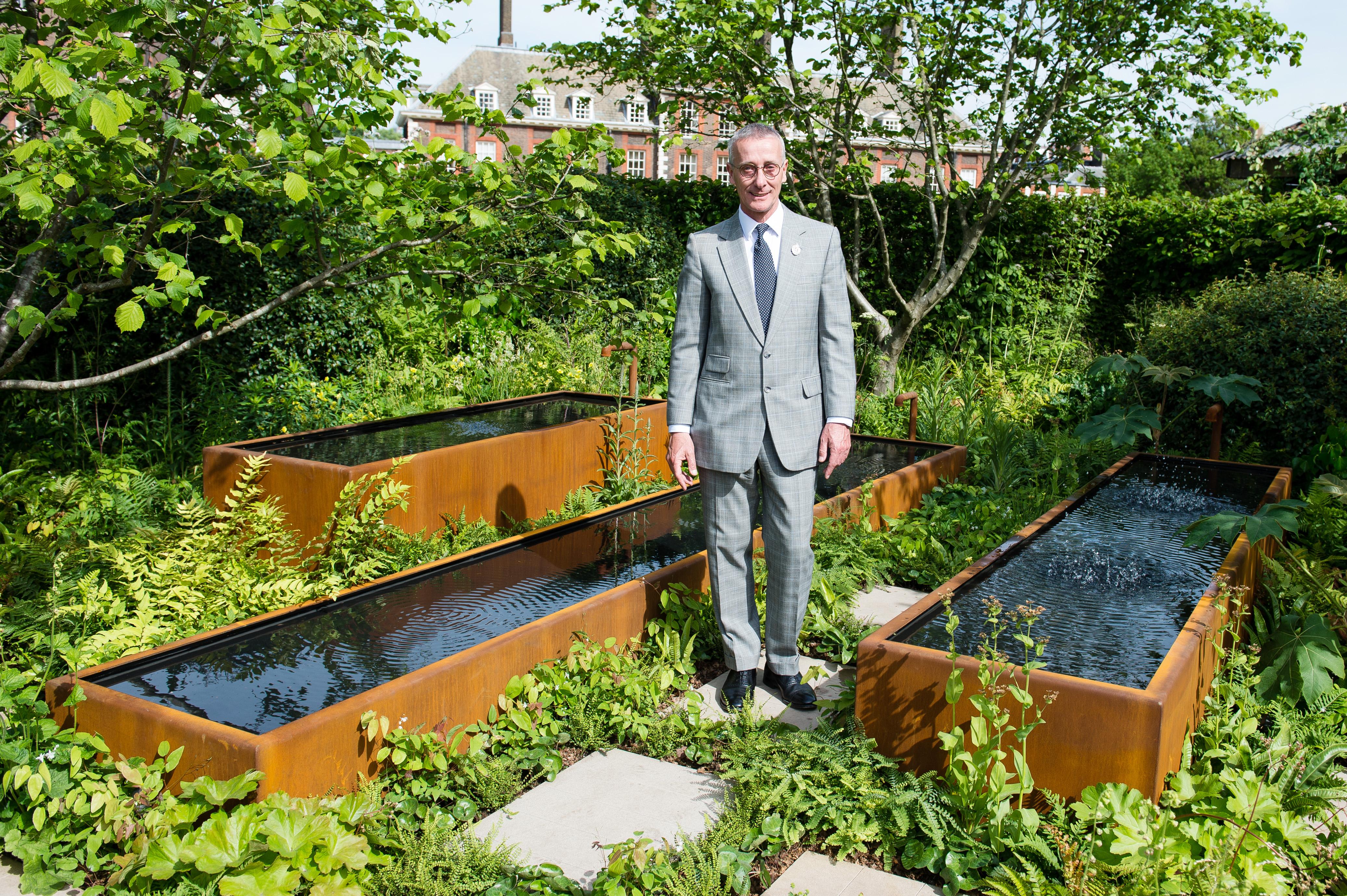 James is another guest judge likely to make the competitors sweat. He is known for designing gardens and has already appeared on floral competition shows like The Great Chelsea Garden Challenge, so he knows what to look for in amateur and hopeful florists and horticulturists. James is also chairman of the RHS Gardens Committee, which is a group set up to inform and improve on horticulture practices. As a committee member, James has done his fair share of speaking for the organization.
Article continues below advertisement
Sarah Eberle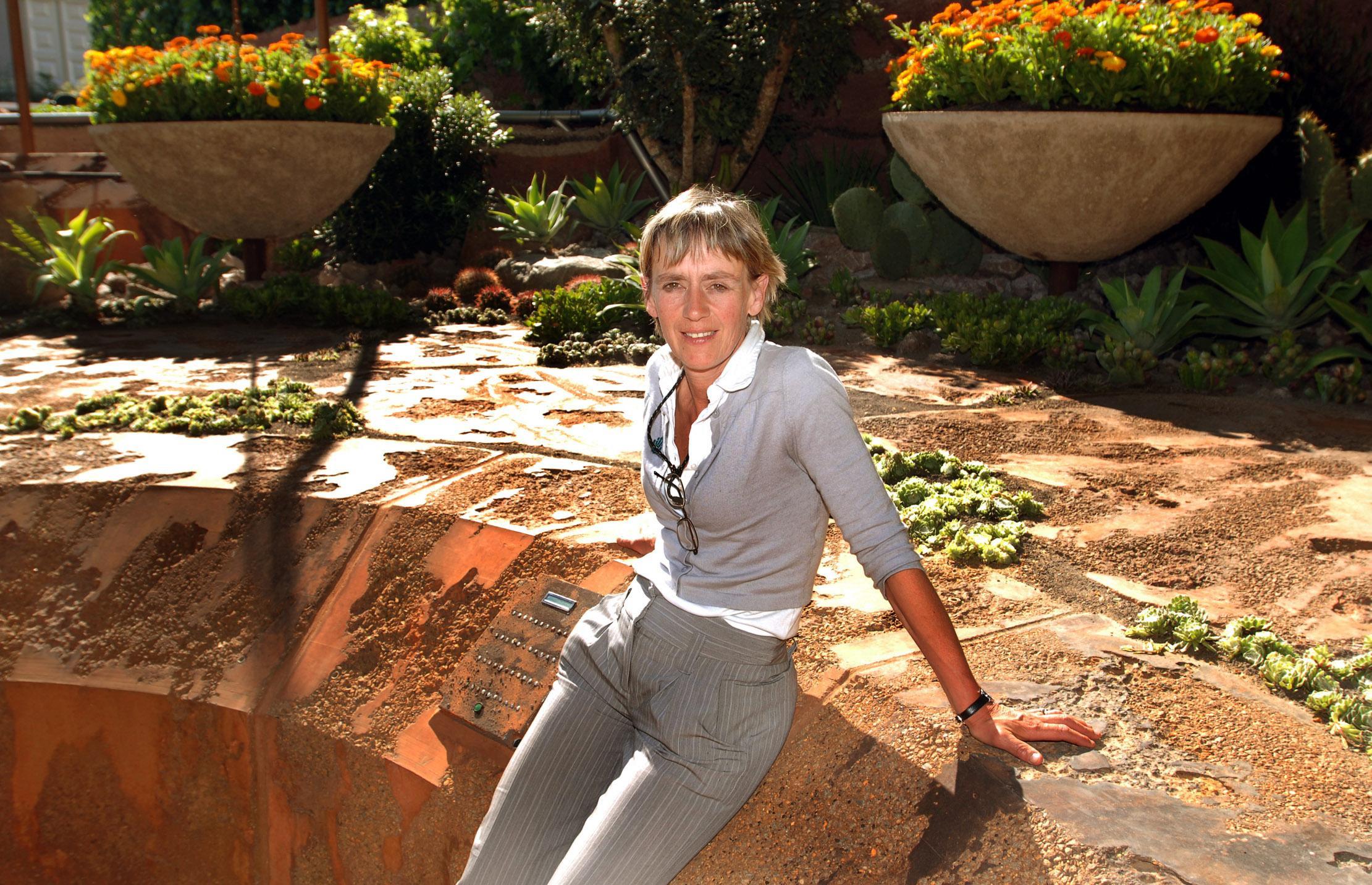 Sarah is an award-winning florist who is known for not only her work with designing simple gardens, but entire backyard landscapes that are each more like an individual oasis. But for her, designing gardens isn't just about creating gorgeous outdoor backdrops. She told Forestry England in an interview that she had designed a forest-themed garden in the hopes of others "working together [to] address the big issues of our time, including climate change, and pave the way for a brighter future."
Article continues below advertisement
Sophie Walker
Although Sophie is based in London, she designs gardens locally and internationally, making her a well known name in this particular game. And, obviously, an intimidating presence for those competing on The Big Flower Fight. She was the youngest woman to enter a garden design in the prestigious RHS Chelsea Flower Show in 2014 and she even has a book, The Japanese Garden, in which she analyzes all aspects of the Japanese garden.
Article continues below advertisement
Melissa Richardson
Melissa is the owner of JamJar Flowers in London and is locally in demand and well known for her creations. Her studio is in charge of supplying fresh bundles to different businesses, but she also supplies floral arrangements on a larger scale to weddings and events. While her business isn't a shop, but more of a studio, Melissa creates pieces with different seasons and styles in mind and she might be able to impart some of that modern wisdom on competitors on the show.
Article continues below advertisement
All of the guest judges on The Big Flower Fight, including Kristen, who remains on the show throughout the entire first season at least, are impressive in their own rights. They are a lot for the competitors to live up to, but if any of them are going to make it in the apparently high stakes world of professional garden design, they are going to need to prove themselves.
The Big Flower Fight is now streaming on Netflix.