What Is Big Meech up to Now? Everything to Know About the Detroit Drug Lord in 'BMF'
Starz's new crime drama 'BMF' follows the true story behind Detroit brothers Big Meech and Southwest T's drug empire. So, where is Big Meech now?
Starz's new crime drama BMF, aka Black Mafia Family, premiered on Sept. 26, 2021. With Curtis Jackson, who we know as Grammy-winning rapper 50 Cent, as one of the executive producers, and Snoop Dogg (who needs zero introduction) playing a literal pastor, the series was set up to succeed.
Not only that but the show, which follows two Detroit-raised brothers who build a drug empire from the ground up, is inspired by a true story. That only ups the intrigue.
Article continues below advertisement
Said brothers, Demetrius and Terry Flenory, aka "Big Meech" and "Southwest T" respectively, singlehandedly birthed one of America's most notorious drug and money-laundering organizations in the '80s.
Demetrius Flenory Jr., aka "Lil Meech," plays his kingpin father, Big Meech (we can't make this stuff up), while Da'Vinchi plays Southwest T. We love to see that Big Meech's own son is a budding 21-year-old rapper and actor (50 Cent encouraged him to pursue acting at 17), but where is Big Meech now?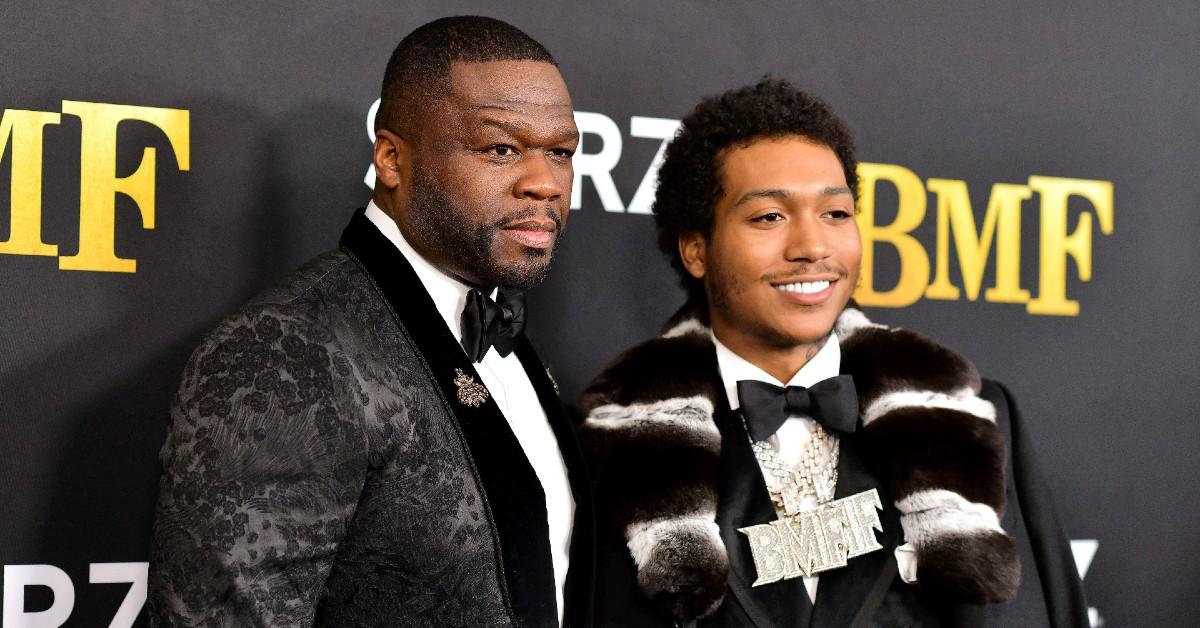 Article continues below advertisement
Where is Big Meech now?
Considering we told you that BMF is about Big Meech's prominent drug and money-laundering empire, it's not super surprising to learn that Big Meech is currently doing time at an Oregon prison subsequent to his and Southwest T's 2005 arrest.
Along with their enormous drug ring, the brothers founded the record label BMF Entertainment in 2000, and Big Meech co-founded JUICE Magazine, both of which were fruitful sources to launder money through.
To put things in perspective, according to The Detroit News, the cocaine ring collected approximately $270 million in profits and employed over 500 people. It's dumbfounding that it all started with the bros selling small volumes of cocaine in high school.
Article continues below advertisement
When will Big Meech get out of prison?
After a slew of failed attempts to walk free early, a federal judge finally reduced Big Meech's sentence in June 2021, as he will now be serving 324 months as opposed to his initial 360-month sentence.
Big Meech is expected to be released from prison in 2028. BMF executive producer 50 Cent made sure to celebrate this news in a now-deleted Instagram post.
Article continues below advertisement
Did Big Meech's brother die?
If you were wondering what happened to Southwest T... so are we. Rumors have circulated online detailing that Southwest T was shot dead after his early release from prison in May 2020 due to rampant COVID-19 outbreaks in prison.
However, nothing has been confirmed as of yet. He was sent to do the rest of his time in home confinement.
In the meantime, fans of Big Meech and Southwest T can learn more about them on the Starz show. The promising series also stars Ajiona Alexus, Serayah, Myles Truitt, Russell Hornsby, and 15-time Grammy-winning rapper Eminem, who makes a cameo as White Boy Rick.
BMF airs Sundays at 8 p.m. EST on Starz.