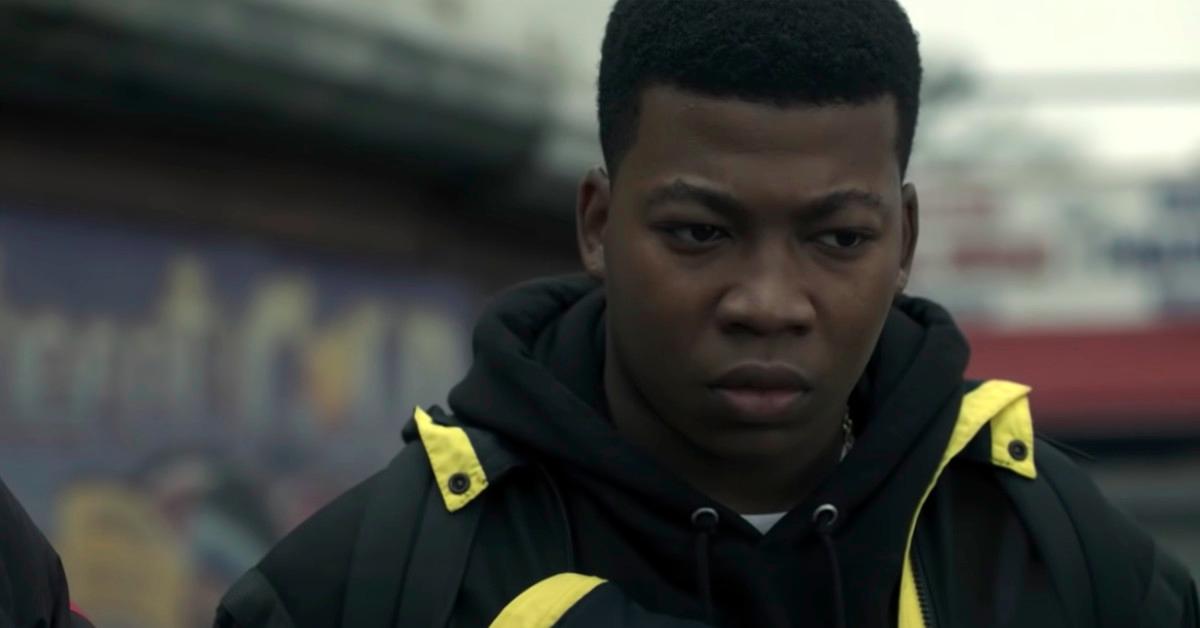 You Can Expect a Lot More 'Raising Kanan,' Plus Two Other 'Power' Spinoffs
Is 'Raising Kanan' based on a true story? See how 50 Cent, executive producer and narrator for the Starz series, drew on his own childhood.
The Starz drama Power Book III: Raising Kanan, the second spinoff of the hit crime drama Power, is airing its season finale tonight, Sunday, Sept. 26. But fans needn't worry: Starz already renewedRaising Kanan for a second season.
In fact, the premium cabler ordered Season 2 back in July, even before Season 1 even began to depict the early life of its titular character, the character 50 Cent plays on Power.
Article continues below advertisement
"One season isn't enough to tell the coming of age story of Kanan Stark and his mother, Raq, a fierce and successful woman who is a force of nature," Jeffrey Hirsch, president and CEO of Starz, said in a press release at the time. "The anticipation globally for more of the Power Universe made it clear that the Kanan story needs to continue."
Like Power, Raising Kanan tells a fictional story. But 50 Cent, who's an executive producer on the spinoff and the show's narrator, told Sky News in July that he drew upon his own childhood in Queens, N.Y.
In one early scene on the show, for example, Raq (Patina Miller) tells Kanan (Mekai Curtis) to return to a city park to fight the kids who beat him up.
Article continues below advertisement
"These are real things," 50 Cent said. "Like, I really experienced being roughed up in the park before my mom sent me back to the park, and I was just more afraid of her than the kids in the park, so I ended up going back to fight them instead of dealing with my mom."
The rapper went on: "You deal with that and it kind of changes your perspective. Like, 'I'm not going to go back whining to my mother for her to send me back. I'll just handle it before she finds out that I'm scared or afraid of the other person.' So it kind of changed a part of my character in the very early stages."
Article continues below advertisement
What year is 'Raising Kanan' set in?
Get ready for some serious '90s nostalgia: Raising Kanan is set in 1991.
"In 1991, at 15 years old, Kanan was a child," star Mekai Curtis told the New York Amsterdam News in July. "He was trying to figure out what his role in school was, what his role at home was, what his role in life was. But his biggest thing was to be there for his mom."
Article continues below advertisement
Mekai went on: "In this journey, you're going to see that he had the raw innate instincts but lacked street smarts, experience, and game. You're going to see how his environment, influences, and choices made him lose his innocence and desensitized him and effect the man that we saw."
Article continues below advertisement
Will there be more 'Power' spinoffs?
The Power Universe is expanding rapidly! As TVLine reports, Starz is developing two other spinoffs to join Power, which premiered in 2014, and Power Book II: Ghost, which made its debut a year ago, and Power Book III: Raising Kanan, which launched in July.
Next up on the development slate is Power Book IV: Force, for which actor Joseph Sikora will reprise his part of drug dealer Tommy Egan. After that comes Power Book V: Influence, which will track politician Rashad Tate, played in Power by Larenz Tate.