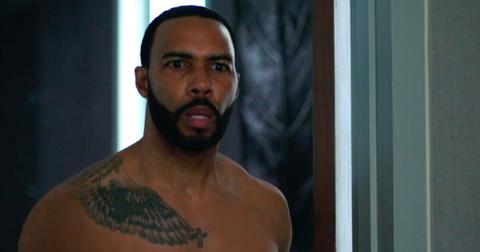 Did Starz's 'Power' Just Seriously Kill Off Ghost in the Mid-Season Finale?
By Gabrielle Bernardini
The mid-season finale of Power left fans (including us) reeling after the series ended on a major cliffhanger. In the Nov. 3 episode of the Starz drama, James 'Ghost' St. Patrick (Omari Hardwick) was left for dead after he was shot and fell off the balcony at the nightclub, Truth. We know that Tariq, Paz, Tate, Tasha, Tommy, Saxe, and Dre were all packing, leading up to his possible death, and each had a clear motive in wanting to kill Ghost.
While it has not been revealed which character actually followed through and pulled the trigger, Ghost's fate has also been marked with uncertainty. So, is Ghost really dead or will he recover in the final five episodes of Starz's hit show Power? Well, we're certainly hoping for the latter.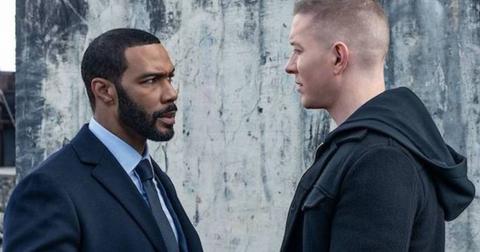 Wait, is Ghost really dead in Starz's Power?
Twitter went crazy following the events that transpired in the mid-season 6 finale episode. "If Ghost really dead I'm not watching this s--t no more... POWER better have the best surgeons out this b—," tweeted one fan. Another added, "I don't know who thought it was a good idea to shoot my boy ghost and keep us waiting till January to see if he survives.... ya'll playing games. @Power_STARZ #WhoShotGhost."
Unfortunately, Power fans will have to wait until Jan. 5 to watch the conclusion of the show, and to find out who the culprit is behind Ghost being shot. Entertainment Weekly spoke with creator Courtney Kemp about the episode's shocking cliffhanger and what's to come in the final five episodes in the series.
"Obviously we have this big cliffhanger to resolve.It is a jigsaw puzzle," she told EW. "It's a new way of telling a story for us, and it's going to push the audience to look at the show in a different way. It's not the same old Power as you've seen it. It will feel different."
As for who shot Ghost, Courtney explained that "all of those people have a really good motive to shoot him … it could be any one of those people who could have pulled the trigger."
After the episode aired, Omari posted what seemed like a farewell message to the series. So, did he just confirm that Ghost is really dead?
"Thank you Starz, producers, writers, directors, crew, teamsters & my beloved cast for trusting each other enough to aid majorly in this line being blurred. That is when programming shifts the culture. My belief is we accomplished that. Thank you fans for entrusting me with the job of quarterbacking this team of bandits who scored in stealing your hearts week in/week out for 6 [years]," he wrote in a lengthy message on Instagram.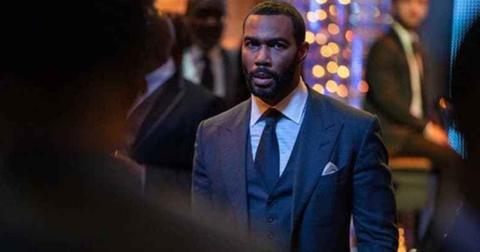 "[To] EVERY family member, friend, colleague & most imperatively... FAN who finds themselves at an impasse between that ever present Real & Fiction right now of whether your ghost has become just THAT...a ghost...And are in rage because of it....I [understand] your emotion [sic]," Omari added, concluding, "If Ghost has taught you anything.....watch the company you keep & keep the company you watch [sic]."
The next episode of Power will air on Jan. 5 on Starz.