50 Cent and His Nasty Feud With Son Marquise Jackson Explained
This is the real reason rapper 50 cent hates his son, Marquise Jackson. Inside what started the father-son feud in the first place.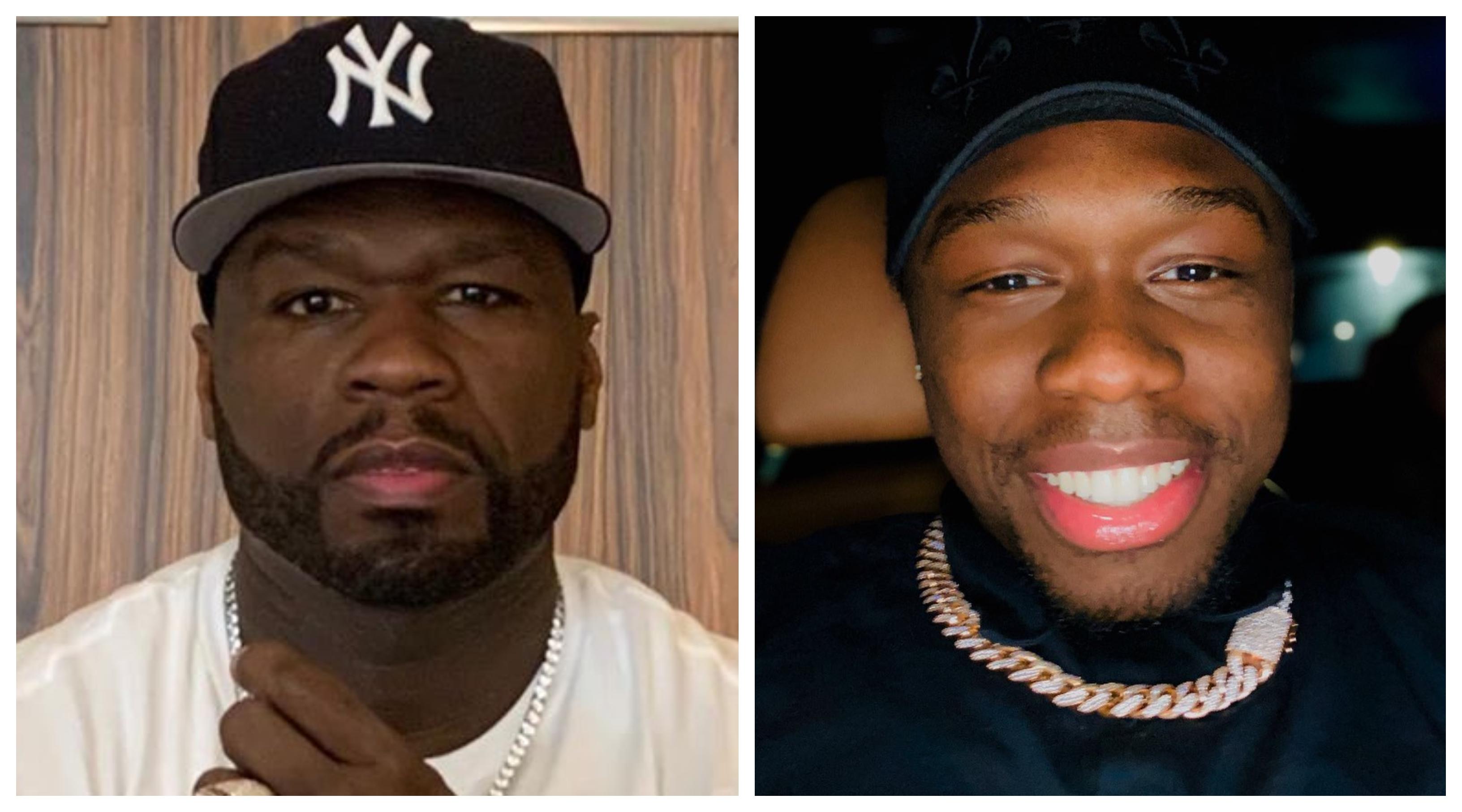 The years-long feud between 50 Cent and his son, Marquise Jackson, is still going strong. While under quarantine, the "In Da Club" rapper compared his 22-year-old lookalike son to Tekashi 6ix9ine, who was just released from jail after cooperating with authorities.
Article continues below advertisement
"He better than Marquise though. I'll take him before I take my actual [son]," he told his followers on Instagram Live. "F--k that n---a." In response, Marquise shot back at his famous dad, saying, "Did he just say he would claim a rat? Aww nah, I want no part to that cheese. I don't know what y'all got going on over there. That's some other s--t. Stupid!"
Article continues below advertisement
So, why does 50 Cent hate his son?
There wasn't always bad blood between 50 (real name: Curtis Jackson) and his oldest child. In fact, when Marquise was born, 50 revealed in an interview that his life changed for the better.
"When my son came into my life, my priorities changed, because I wanted to have the relationship with him that I didn't have with my father," he said (via VH1) of his son with ex-girlfriend Shaniqua Tompkins. 50 Cent even has a tattoo of Marquise on his right bicep.
Article continues below advertisement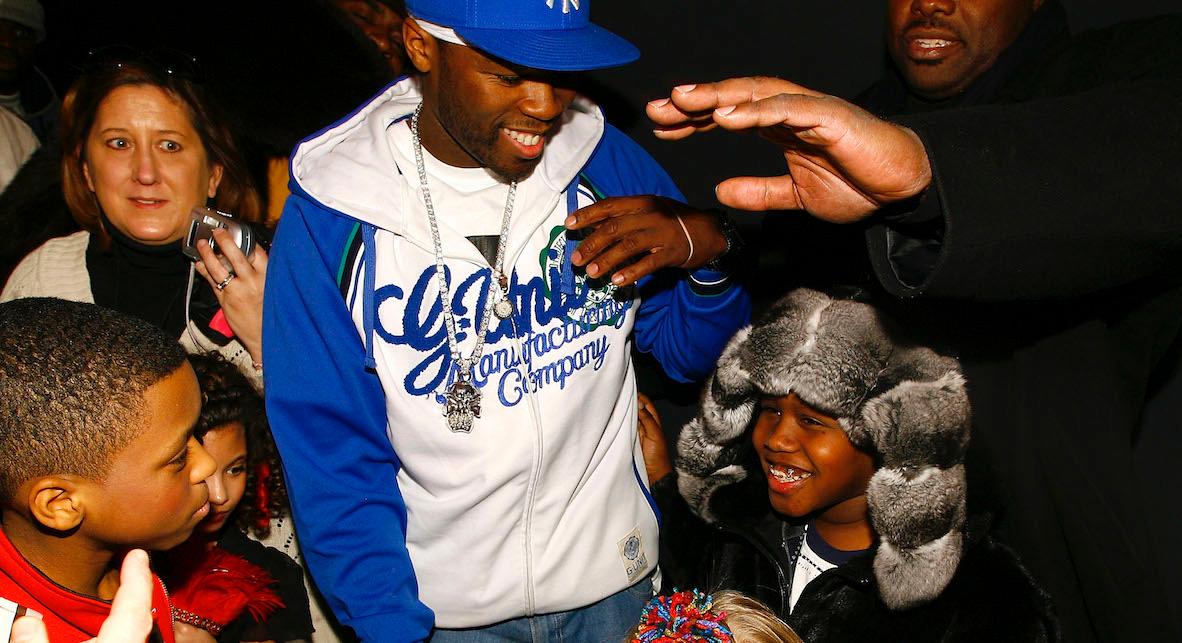 50 Cent blames his baby mama for the drama between himself and Marquise.
Things started to go downhill in the relationship in 2008, when 50 and Shaniqua started publicly fighting over his $4 million home in Long Island. According to Shaniqua, 50 promised her the house, and when it burned down, she claimed 50 was involved in the arson.
50 Cent went on to sue his ex for defamation.
Article continues below advertisement
In a 2014 interview with Philly's Morning Show with Shamara and Laiya, 50 Cent claimed his son "embraced his mom's perspective on me," which ruined their relationship.
Shaniqua denied the allegations, blaming 50 for mentally abusing their child. "You don't have a relationship with my child because you choose not to, you want to bully him, threaten him, and talk about his mother in a disparaging manner," she wrote on social media at the time.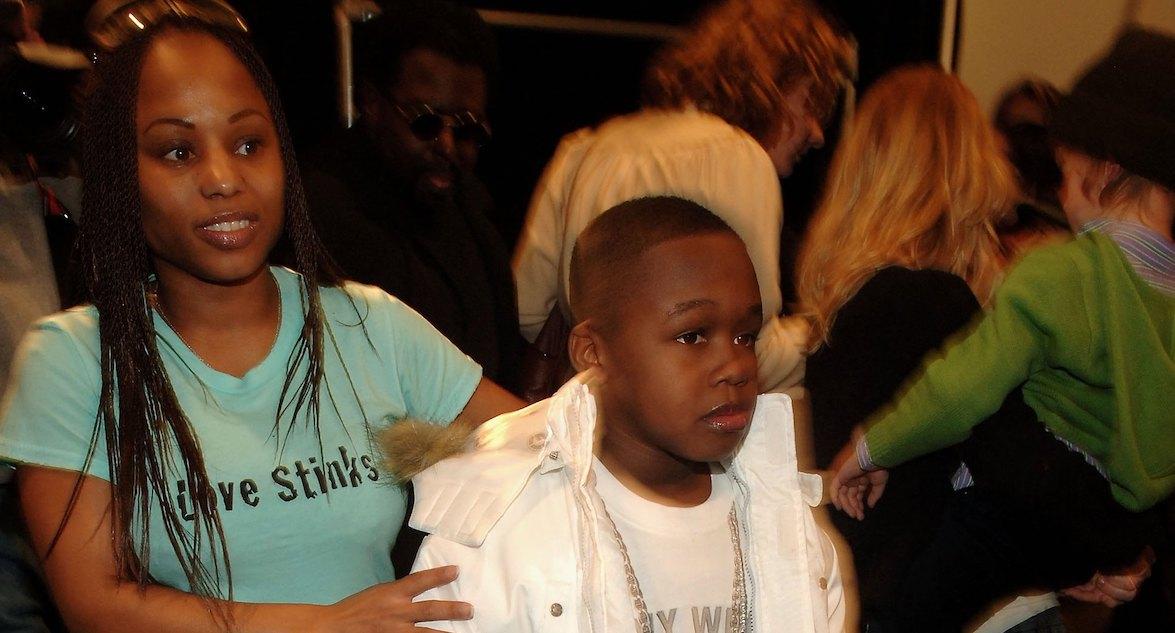 Article continues below advertisement
"I don't try to mentally abuse my son like you do! I don't talk about you your actions speak for themselves. Who threatens to shoot their son on Instagram?"
50 Cent and Marquise have been publicly feuding for years.
In 2015, Marquise called out his famous father, writing, "I ain't never switched up on nobody, either you pushed me away, left me hanging, or proved to me how Un-loyal you are!!? That's word to mommy."
As expected, 50 Cent did not waste time responding, sending a clear message to his son. "Word to Mommy Hun!!!??? don't play with me boy. Kanan," he wrote, referring to his killer character on Power.
Article continues below advertisement
Before that exchange, Radar Online released a string of abusive texts between 50 Cent and Marquise, who was 16 at the time. "If I died today would it matter to you? I'm changing my will. It's a simple question," 50 asked in one conversation. In another, he simply wrote, "I don't have a son anymore."
Article continues below advertisement
He went on to diss Marquise's mother in the crudest texts in the bunch, writing, "need a blood test cause that d--k sucking b---h you call mom was f--king the hole time [sic]."
However, 50 claimed he was talking to Shaniqua (and not his son) in the texts, tweeting, "That was his mother texting me as him… She hate me for winning. It's hard to replace me."
In 2020, 50 Cent and Marquise's beef is only getting worse.
In 2017, Marquise released a diss track about his dad titled "Different" and in 2019, 50 Cent once again publicly disowned his son on Instagram, writing to a fan, "I got a blood test that's not my kid da f--k outta here." Ouch.
Article continues below advertisement
In comparison, the Tekashi 6ix9ine comments don't sound too bad. It must be hard for Marquise to see 50 Cent's loving relationship with his 8-year-old son, Sire, with ex-girlfriend Daphne Joy.
Hopefully, these two will put their differences aside and bury the hatchet.