Does This Woman Have the Biggest Mouth on TikTok? It Looks Like It
If you're addicted to TikTok, then you've probably seen the videos of "Big Mouth Girl." But who is the Connecticut native? Get to know her.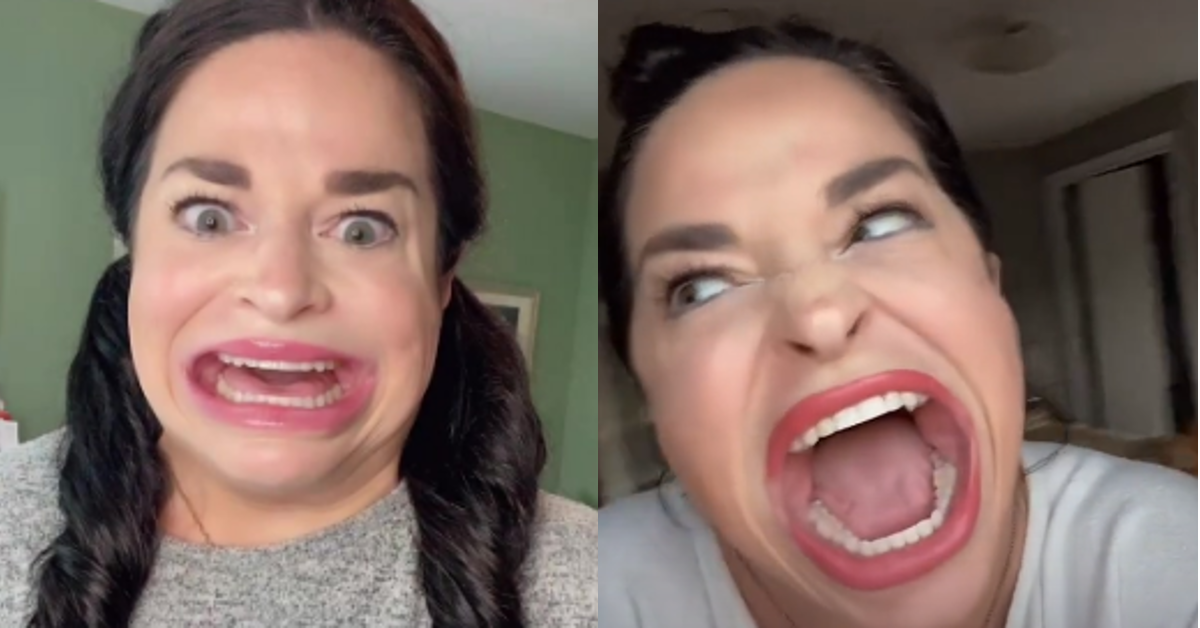 The wonderful thing about social media platforms is that you can pretty much be any regular ol' folk and have a shot at your 15 minutes of fame and the ability to grow a huge enough following that'll help give you more exposure and opportunities to shill products and participate in profit-sharing payment structures that said platforms employ, like TikTok. And a fast-growing user on the app who is blowing up right now on the Tok is "Big Mouth Girl."
Article continues below advertisement
The "Big Mouth Girl" on TikTok is 30-year-old Stamford, Conn. resident Samantha Ramsdell.
No, she just doesn't have a big mouth in that she talks loudly and incessantly, but she literally may have the largest mouth in the world. The medical sales representative says that her parody lip-sync, skit, and comedy videos featuring a litany of funny faces she makes that accentuate the largeness of her mouth began to really take off during the height of the COVID-19 pandemic.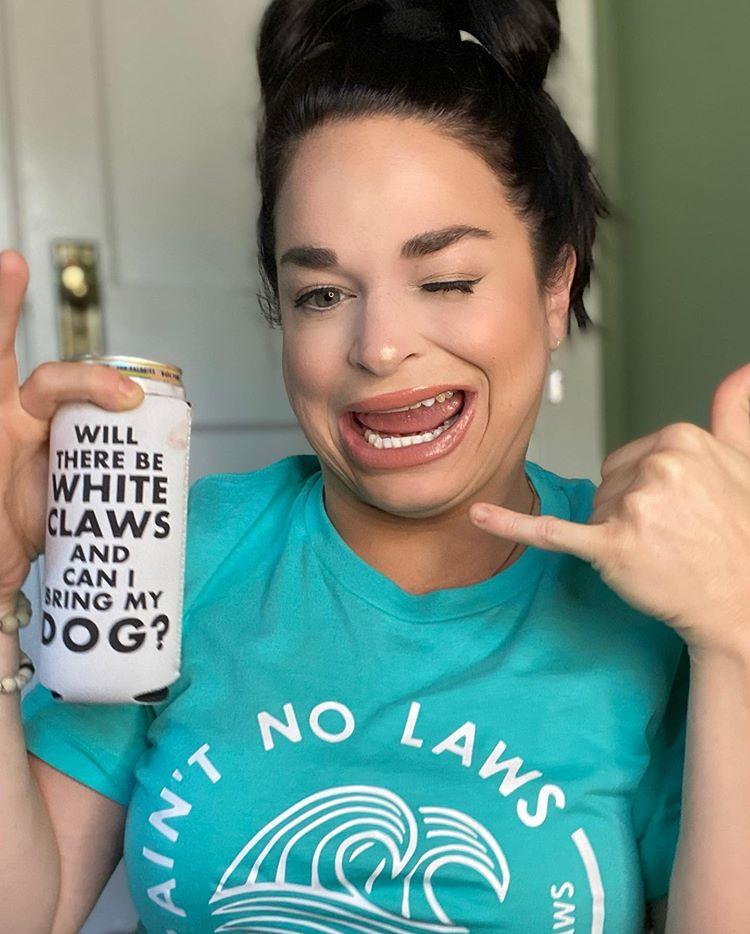 Article continues below advertisement
In a New York Post interview, she said, "Any video involving my mouth and the faces I can make always went crazy viral. I started growing popularity over lockdown. I'd make a lot of funny face videos, comedy skits and singing parodies."
One her most popular clips was a response to one of her TikTok followers who asked if she ever felt insecure about the size of her mouth.
She responded with a video in which she exaggeratedly opened her mouth as large as she could, saying that she used to be, but now she lets her "big mouth shine in the sun!"
"That one boosted me to, like, 100,000 followers in August," she said.
Article continues below advertisement
She does say that she gets quite upset when people call her mouth videos a "schtick."
"I was more offended when people called me a 'one-trick pony' about my mouth," she explained. She does say she wants to be known more for her comedic chops, but ultimately doesn't seem too broken up by it. "My mouth just gets five times more views!" she concedes.
Article continues below advertisement
"The girl with the big mouth" also dishes out on TikTok's payment structure.
"TikTok actually pays their top creators now based on how many views, and it's about 0.3 cents per 1,000. It doesn't sound like a lot but some of my top videos have over 50 million views, so if you do the math, it ain't too shabby for eating Subway sandwiches on camera!"
Article continues below advertisement
Samantha's also planning on taking the girth of her chompers to the Guinness Book of World Records to see if she truly does have the world's biggest mouth.
But for the Stamford resident, she's already earned the distinction, thanks to Snapchat.
"Snapchat also posted a big story how I have 'The World's Biggest Mouth.' So if Snapchat says so, it's gotta be true, right?" she quipped.
Her mouth's 3.5 inches wide and nearly 4 inches tall, so an official measurement may help her make the cut.
She's a pretty great singer in her own right and thinks that her genetic advantage does help make her a better crooner overall. Samantha's currently amassed nearly 800,000 followers on TikTok, and you can check out her account here.