Bill Gates' Daughter Is Getting Married and She and Her Fiancé Are the Cutest Thing Ever
Bill Gates' eldest daughter is engaged to a fellow equestrian and everyone wants to know what the wedding will be like and just who he is.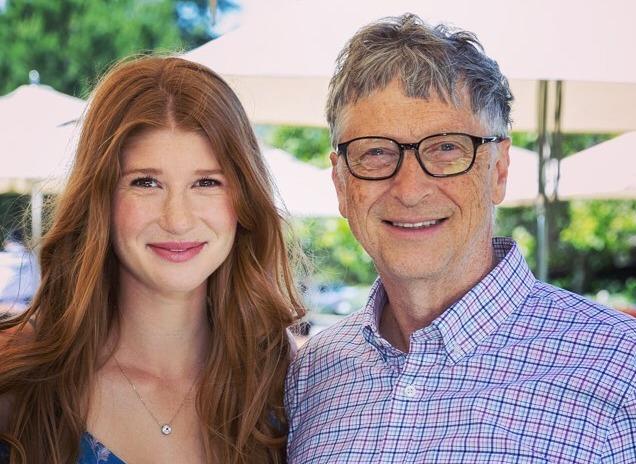 If you ever wondered what kind of wedding business magnate and philanthropist Bill Gates would drop loads of his Microsoft money on, you're about to find out. His oldest daughter, Jennifer Gates, just got engaged to her boyfriend of two years and the internet is going wild trying to figure out who Bill Gates' daughter is and if she, too, has an interest in business and technology.
Article continues below advertisement
Jennifer took to Instagram on Jan. 29 to announce her engagement to her boyfriend, Nayel Nassar, and they are adorable together. He posted his own Instagram photos to commemorate the occasion and sang her praises and people are just as curious about who he is. Jennifer and her new fiancé are definitely going to be the topic of a lot of discussions for the foreseeable future.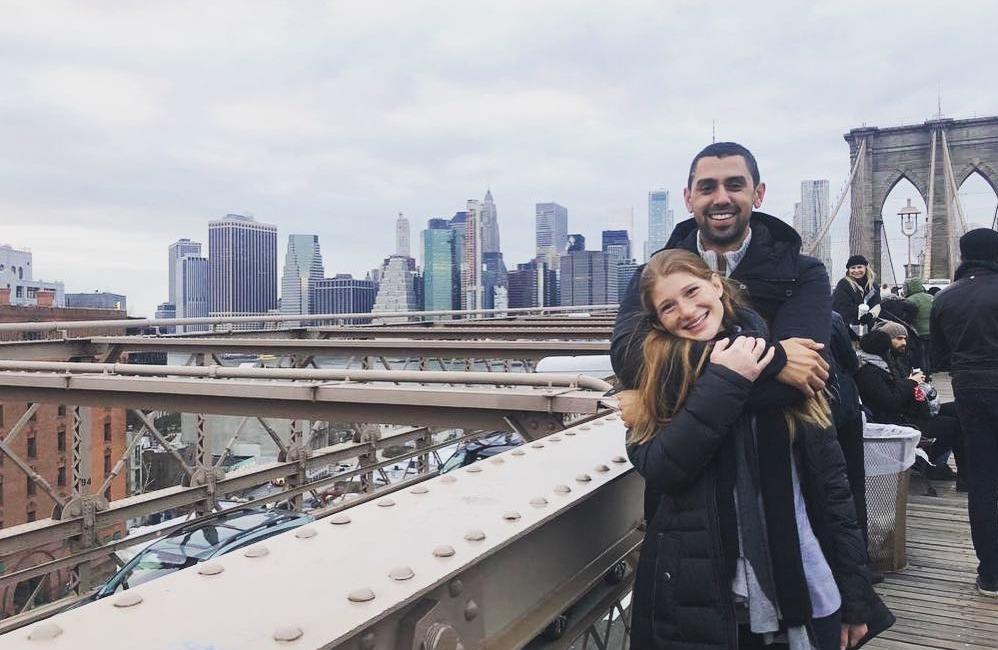 Article continues below advertisement
So, who is Bill Gates' daughter Jennifer?
At 23 years old, Jennifer is Bill's oldest daughter and she is studying to be a doctor at the Icahn School of Medicine at Mount Sinai. Before that, she went to Stanford, so clearly, education is important to her. She is also an athlete and has competed in different equestrian events over the years. Her life goals, however, involve philanthropy, just like her parents. She told CNN Sports that she intends to follow in their footsteps in some capacity.
"They've inspired me to be a lifetime learner but also inspired me to think about ways to give back," she said, of her parents. "I'm incredibly fortunate to have the resources that I do, so whether that's in the equestrian world or in other pursuits, just thinking of ways to help others is a message that I will carry with me forever."
Article continues below advertisement
Jennifer and her fiancé share some common interests.
Her social media posts with her Nayel date as far back as 2017, so she had been with him for at least two years before he popped the question. But one of the things that stand out about Jennifer and Nayel is the fact that they share a love for all things equestrian. In her post about the engagement, Jennifer wrote, "You are one of a kind. Absolutely swept me off my feet this past weekend, surprising me in the most meaningful location over one of our many shared passions."
Article continues below advertisement
Both Jennifer and Nayel are riders for the Paris Panthers and it has enabled the couple to share their passion while also embarking on sharing the rest of their lives together. It's unclear how the sport will factor in Jennifer's life as she trudges through medical school, but it has played a part in bringing and keeping Jennifer and Nayel together.
Article continues below advertisement
Who is Jennifer Gates' fiancé?
While Jennifer's love for riding is less of a career focus for her, Nayel is a professional equestrian who has indeed made a career out of it. He's a Chicago native, but his parents are from Egypt and he began riding at the age of five and jumping at 10. He also graduated from Stanford with a degree in Economics and has won a handful of premier jumping competitions.
Nayel is also just as in love with Jennifer as she is with him. In his Instagram post about their engagement, Nayel said, directed toward her, "I can't wait to keep growing together through this journey called life, and I simply can't imagine mine without you anymore. Love you more than you can possibly imagine, and thank you for making every single day feel like a dream to me."
Article continues below advertisement
Bill has other kids too.
Bill's daughter Jennifer is in the spotlight right now thanks to her recent engagement, but he has two other kids. His other daughter, Phoebe Gates, is just 17 years old and a student at Julliard. Bill's son Rory Gates is 20 and although there isn't much known about him compared to his siblings, Bill's wife, Melinda Gates, referred to Rory on Instagram as a "compassionate and curious" feminist.
As Jennifer starts to plan her wedding, it's clear that she has a super supportive family behind her. Honestly, she's definitely going to need it as more people grow curious about who she is. And although she may not be used to so much attention from the public on her alone, Jennifer will probably have to get used to it for the time being.