You Can Pretend to Spend Bill Gates' Money With This Website — and It's Addicting
What does Spend Bill Gates' money mean online? The idea of spending the Microsoft founder's net worth has taken the internet by storm.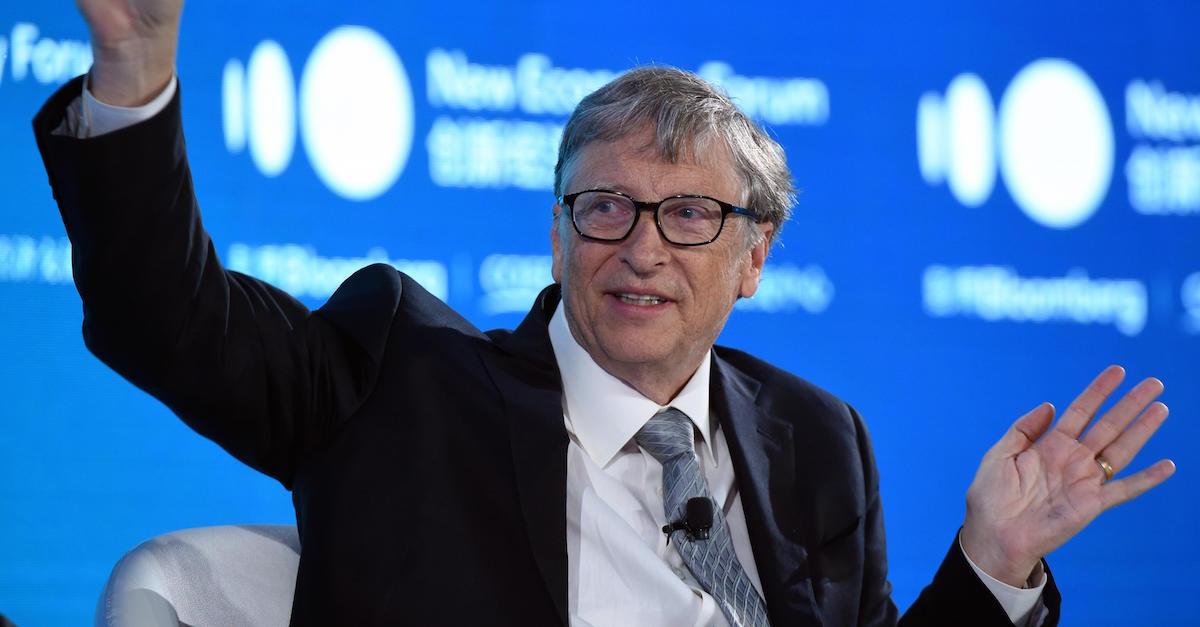 What would you do if you had more than 107 billion dollars? For a lot of people, that number is esoteric and it's hard to quantify. Most of us would just settle for a mere fraction of that number. But, for Microsoft founder Bill Gates, $107.1 billion is his estimated net worth, and he is fairly careful about how he spends that money.
Article continues below advertisement
One internet geek decided to put together a website that could let users feel like the Harvard dropout for a day (well, really, for a few minutes). The site has some of the luxury items we could only dream about having, and users can add them up together to see how far Bill Gates' net worth really gets.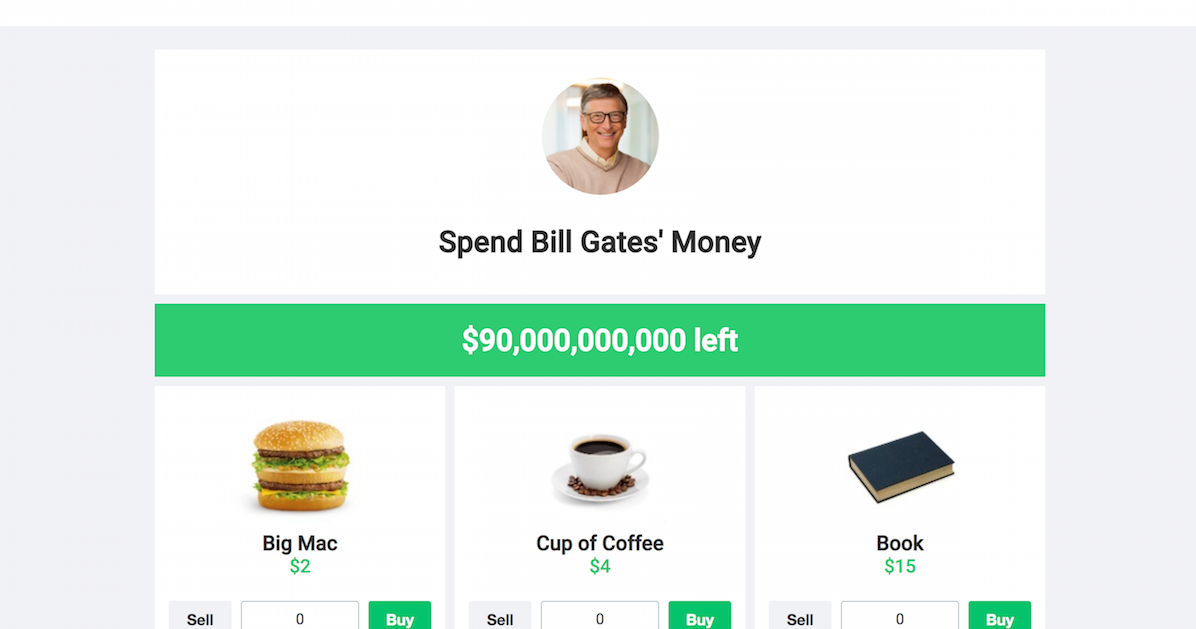 Article continues below advertisement
What is 'Spend Bill Gates' Money?'
While some may have hoped that 'Spend Bill Gates' Money' was getting attention online because it was some sort of campaign organized by Bill to give some of his vast fortune away, the site has nothing to do with giving out cash. Those interested in knowing how much buying it would take to deplete Bill's net worth can head over to Neal.fun/spend/.
The site includes a grid of items that users can choose to buy or sell in order to get Bill's account amount to drop. Though Bill's net worth is estimated to be a whopping $107.1 billion, the site uses $90 billion as the spending goal.
The items available to "buy" begin with a $2 Big Mac, and there are also some lower-end items like a $15 book, and a $4 coffee. As the money is spent, Bill's net worth begins to drop.
Article continues below advertisement
The items get more expensive further down on the list. Things like an $8,000 jet ski and a $10,000 diamond ring are just two of the mid-tier items on the site. Multi million dollar yachts and fighter jets also made the list.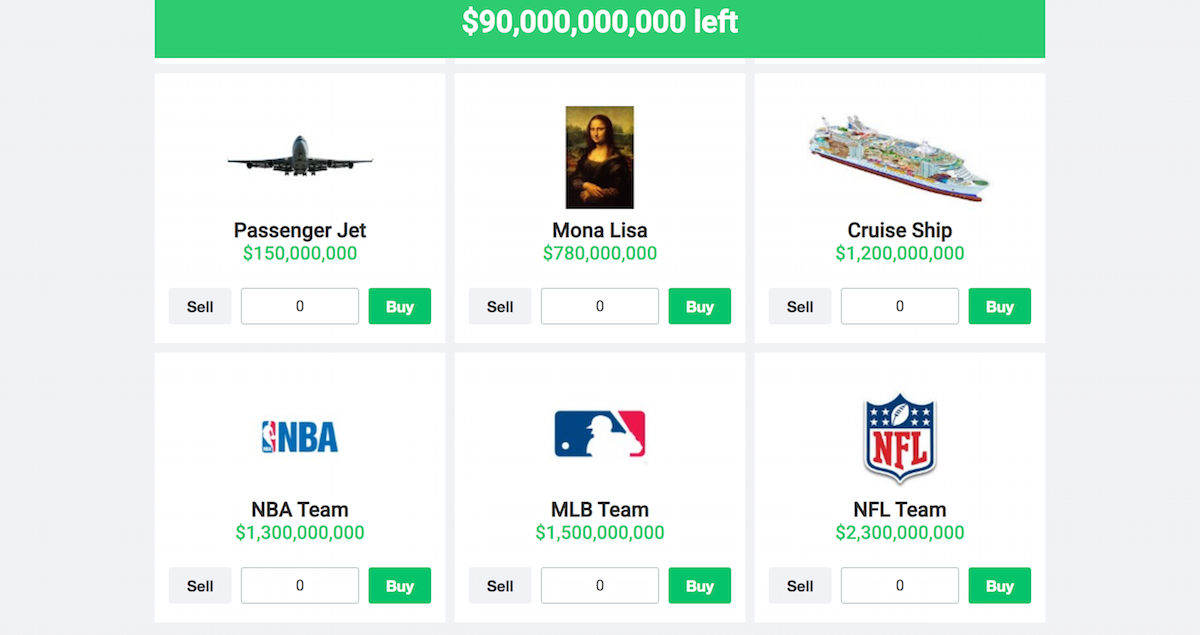 Article continues below advertisement
Another thing that's available on this fun site is the price of professional sports teams, including purchasing an NFL team for a whopping $2.3 billion. For reference Bill Gates could, at this price, buy every NFL team in the country and still have only spent just over two thirds of his net worth.
While the site is done in good fun for people to understand exactly what Bill's net worth means, it's not surprising that it's aggravating some people online. The site has been the subject of many hilarious TikToks about what the money can buy.
Article continues below advertisement
Who created 'Spend Bill Gates'' Money?
The creator of 'Spend Bill Gates Money' is a bit of a prodigy himself. Neal Agarwal is a 21-year-old coding expert who recently graduated from Virginia Tech. The purpose of Neal.fun is to "bring back the weird web." The site's creator wanted to bring back a phase of the internet that he believes altogether disappeared back in 2010.
He said that social media was the demise of the internet he grew up on, and sites like "Spend Bill Gates' Money" brought users back to a time before Instagram's major popularity — if only for just a few minutes.
In addition to being the brains behind the site that has taken the internet by storm, Neal also has another site, TenYearsago.io that showcases exactly what the world's most popular sites looked like 10 years ago (if they existed at all.) Neal is hung up on internet nostalgia, to say the least.