Bill Simmons Is Facing Backlash for Lack of Diversity at 'The Ringer'
Fans have taken to social media to complain about the sports giant? Here's what we know about the Bill Simmons controversy.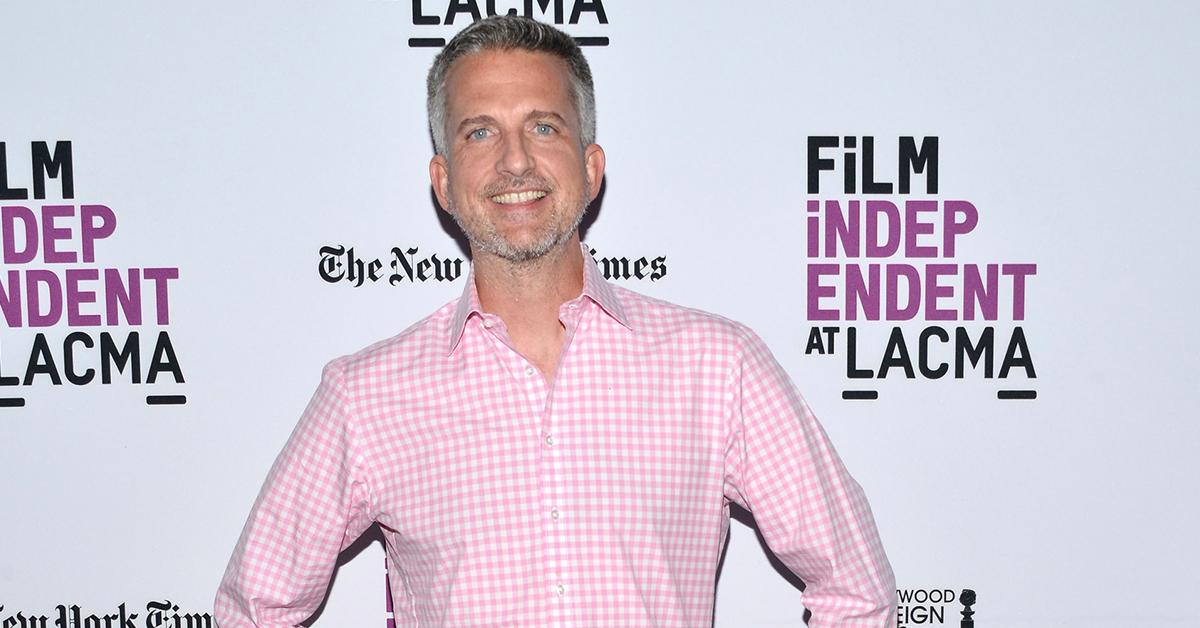 On June 1, 2020, sports personalty and The Ringer founder Bill Simmons recorded a podcast episode that focused on the Black Lives Matter protests. He was joined by fellow podcaster Ryen Russillo, who also opened up about George Floyd's murder and the police. However, listeners were not impressed by the dialogue, deeming it one of the worst episodes that they've ever heard.
Article continues below advertisement
Regular fans of Bill and Ryen called out the duo for their tone deaf comments on Twitter, but the podcasters also faced some criticism from fellow employees at The Ringer, calling to attention the lack of diversity among the staff.
How did these men respond to the backlash?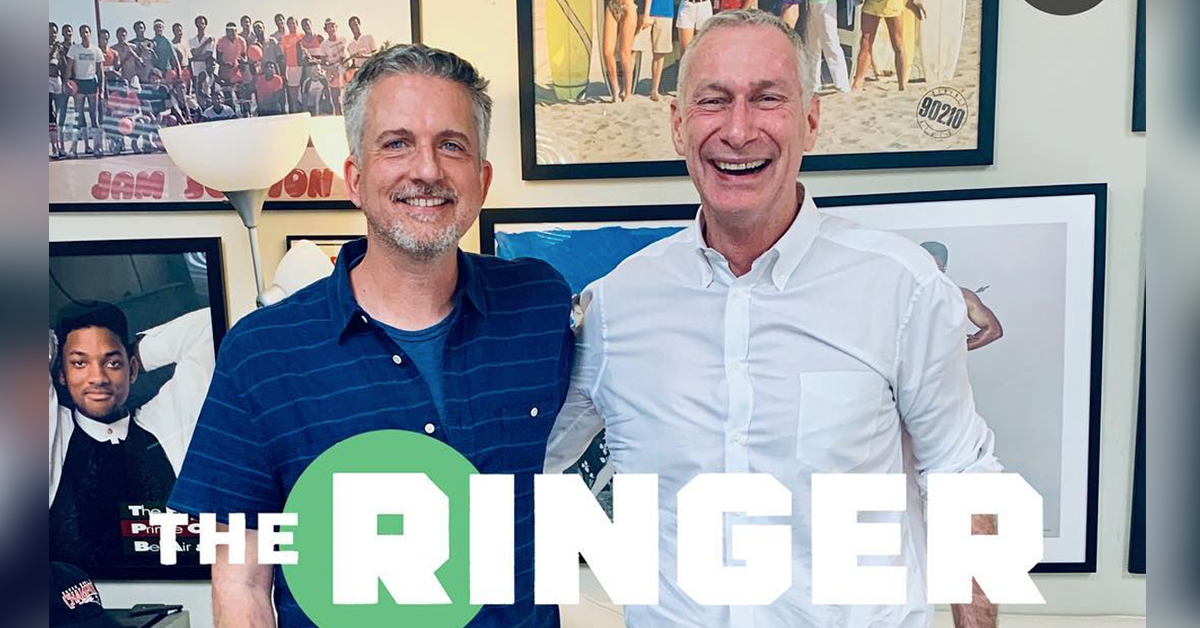 Article continues below advertisement
The Bill Simmons controversy started with "A Truly Sad Week in America."
Just a week after George Floyd's murder, Bill and Ryen came together to share their perspectives in an episode of The Bill Simmons Podcast, entitled "A Truly Sad Week in America." Bill described the event as "surreal," explaining that he understood the outrage that he was seeing. Meanwhile, Ryen not only expressed his sadness about the disturbing video, but also mentioned his concerns about the looting and spoke in defense of his friends who are police officers.
Ryen said, "When I used to live in Hartford and I worked out with a couple of guys on the police force, they were like, 'You think we want to do anything wrong? I don't want to do anything wrong, I don't want that attention, but I'm scared. I'm scared patrolling the area I patrol.' So when you hear that you go, 'Oh man, maybe I haven't thought of it that way."
Article continues below advertisement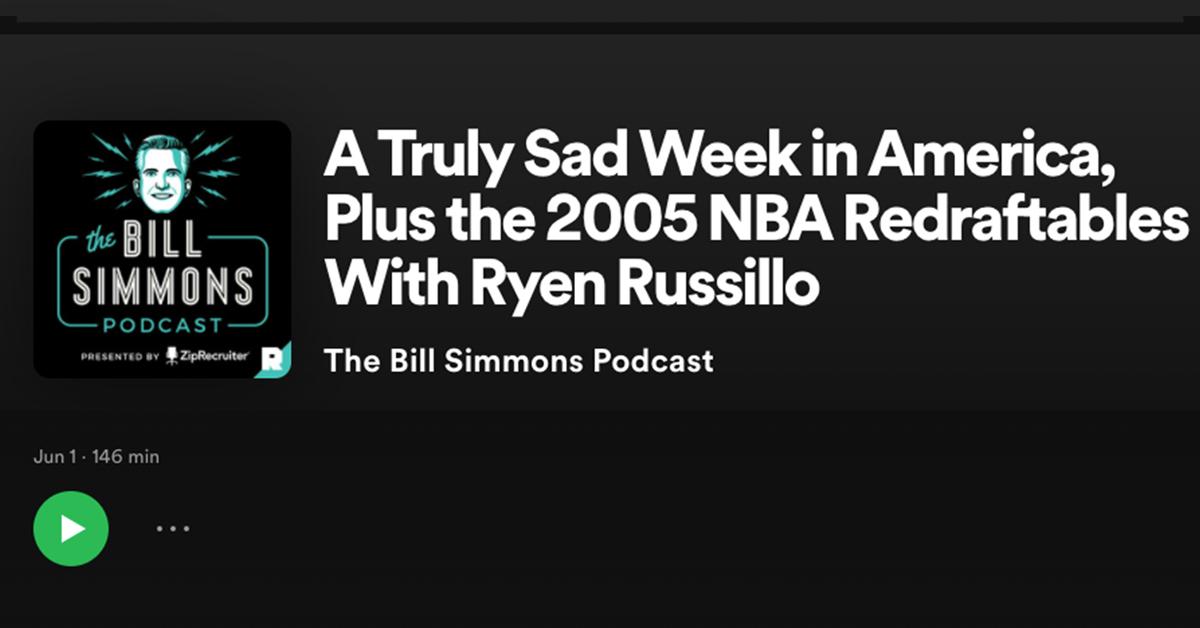 Ryen also took the opportunity to share how he's voted in the past. He said, "I'm not exactly the guy who had a Hope bumper sticker on his car during the Obama stuff. But the way I would vote, I would vote selfishly, I think most of us vote selfishly. I voted for tax purposes when I had no money."
Article continues below advertisement
Listeners criticized Bill and Ryen for barely mentioning George Floyd.
On Twitter, several fans mentioned that the men seemed more concerned about looting and defending cops than seriously addressing racial issues, police brutality, and the death of George Floyd. In response to Ryen's tweet about the podcast on Twitter, followers encouraged him to check his privilege.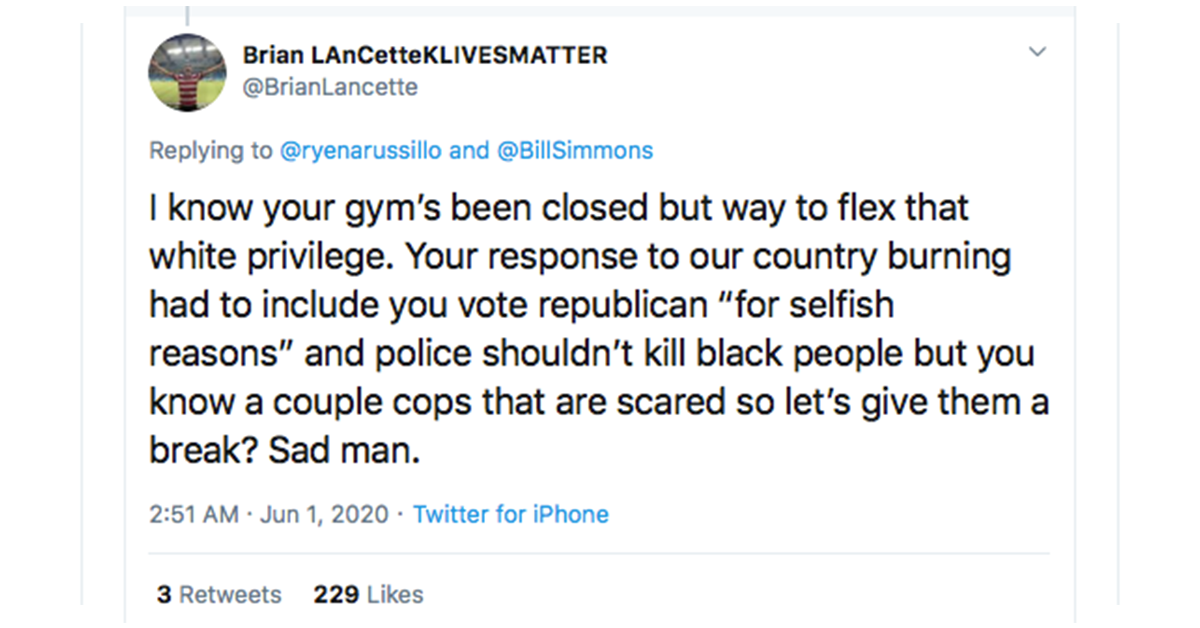 Article continues below advertisement
'Ringer' employees criticized the men for claiming the staff is diverse.
During the episode, Ryen praised Bill for his hiring practices. "Look at you, Bill, look at the people you've hired, look at the company that you've started, look at the jobs and opportunities that you've given a diverse group, which I know you're always looking to do," he said. "I'm not kissing up to you here. These are facts. You have tried for a very long time to make sure your hiring is as diverse as possible."
However, former and current employees took issue with this claim, because it turns out The Ringer is actually not diverse. On the day the episode was released, The Ringer Union took to Twitter and published a thread to get the facts straight.
Article continues below advertisement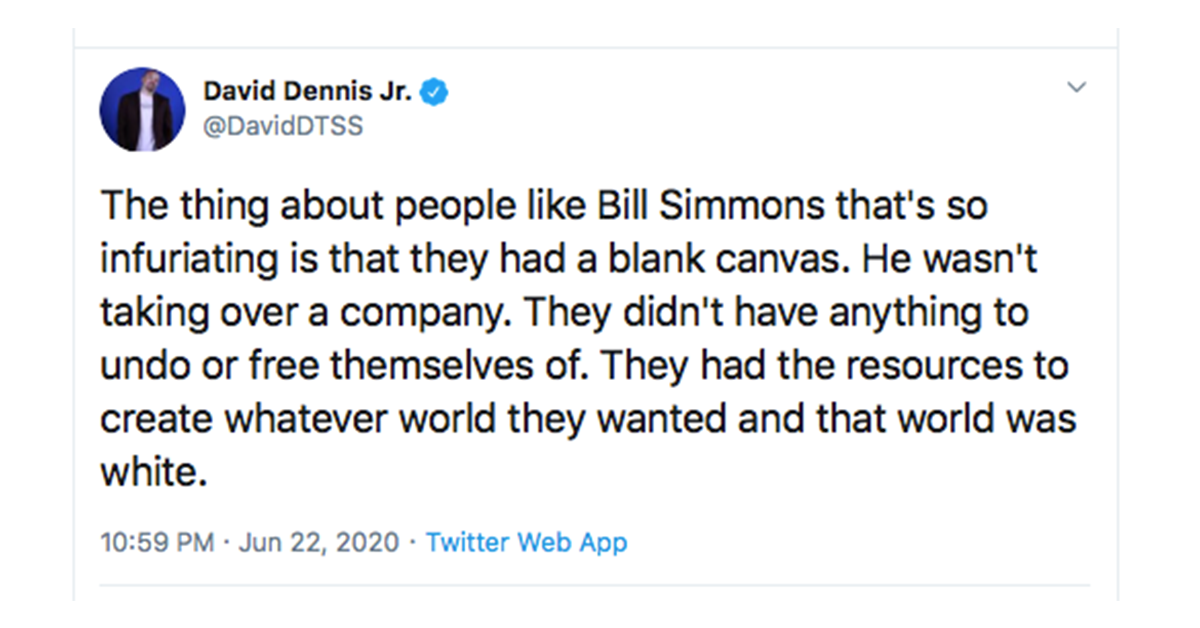 They tweeted: "We're currently at a standstill on diversity efforts in our conversations at the bargaining table. We've been given an array of excuses as to why management cannot commit to more diverse hiring practices, including technical issues and, most recently, privacy concerns."
Article continues below advertisement
In response to the podcast, Ringer writer John Gonzalez tweeted: "If you've heard someone say The Ringer is a super diverse place, sadly that person does not know what he's talking about. We have a long way to go, and I hope we get there."
According to The New York Times, four former Black employees also shared that their experience at The Ringer was far from pleasant. In fact, they mentioned that The Ringer's top editors almost never defended them whenever they experienced racist abuse on social media.
As of now, there are only six Black editorial staff members out of more than 90 employees.
Article continues below advertisement
Bill Simmons sparked more outrage with his dismissive statement.
In response to the claim that his company lacked diversity, he offered a condescending response, saying, "it's a business. This isn't Open Mic Night." Still, the statement left people confused because he's known for giving his own friends and family members opportunities to be involved.
Article continues below advertisement
One user tweeted, "Bill Simmons is a reminder that white bosses never hire Black people because we lack 'experience' thus making sure we never actually get any experience and they can pretend like we're never qualified for any job. Meanwhile, he gave his f--king teenage daughter a podcast."
Article continues below advertisement
Ryen Russillo addressed the backlash on his own podcast.
Ryen not only listened to the criticism, but he also went back and listened to the podcast for himself. After hearing how he sounded, he went on his own podcast to acknowledge his mistakes.
"The whole podcast we did on Sunday was a miss on my part, I did a bad job,' he said. "I should not have been the voice to be heard from, it needed somebody with a better perspective on everything that this country just went through in the past week, I was not that person, and that was a mistake."
Ryen also mentioned his tone and explained that he was being very casual with Bill, but he clarified that he cares more about the murder of George Floyd than he does about looters.
"I pride myself on trying to figure out ways to talk about topics, maybe make it more complicated, add my flaws, be vulnerable and admit to some things and go, 'well what about this, maybe we should think about this mindset,'" he said.
"That's a miss and I shouldn't have done it. It was a really poor job on my part of trying to add all these different elements to a discussion where sometimes the discussion is very straightfoward, and it's getting people to wake up to what's happening in this country."