Is 'Black Mirror' Tech CEO Billy Bauer Based on a Real Person?
Here's what you need to know about Topher Grace's portrayal of tech CEO Billy Bauer in Netflix's 'Black Mirror' — details.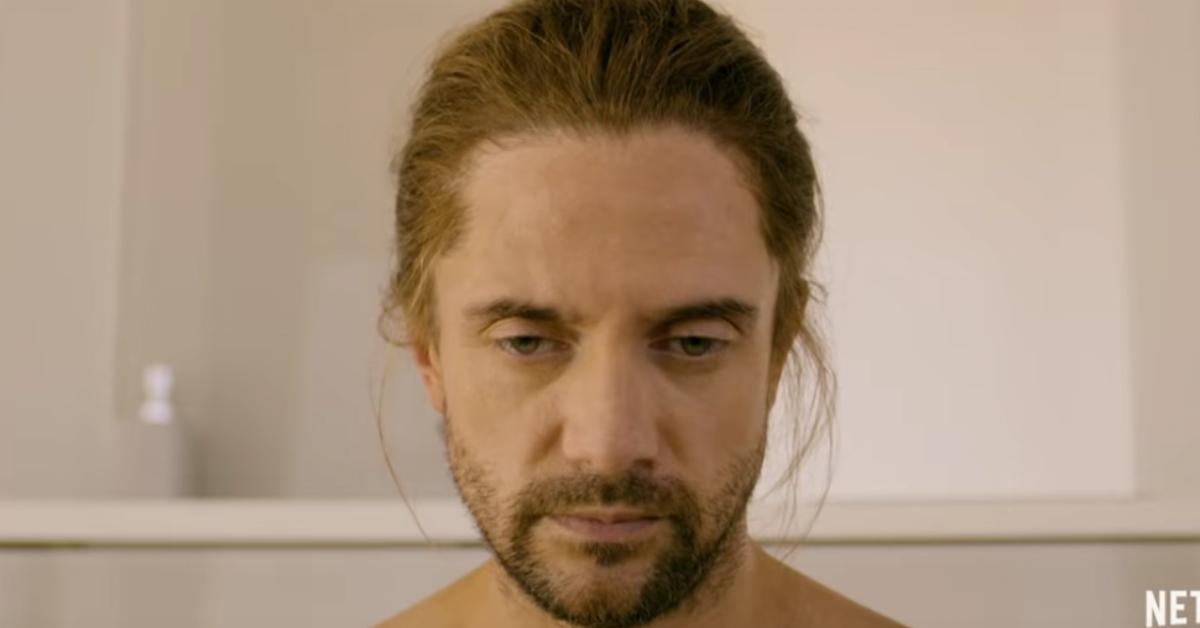 The British series has captivated fans for its parallels to our current technological society and its exploration into the dark side of being so plugged into the world. Basically, if you binge-watch the show (which many of us have) it'll have you questioning your own dependence on technology. The sci-fi anthology series examines the controversial issues both physically and mentally living in the digital age.
Article continues below advertisement
In the Season 5 episode titled "Smithereens," audiences are introduced to a London rideshare driver, Chris, who is upset with his own personal addiction to social media and the death of his fiancée. He becomes crazed in his own despair and makes the decision to kidnap an employee hoping to talk to the Smithereen tech CEO, Billy Bauer.
So, who is the tech CEO Billy Bauer in Black Mirror?
Each episode of the Netflix series is a standalone, and fans were introduced in Season 5 to tech mogul Billy Bauer, played by Topher Grace. Billy is currently on a 10-day silent retreat on the outskirts of Utah, trying to unplug from the technology he created. Yes, he's trying to escape his own app.
Article continues below advertisement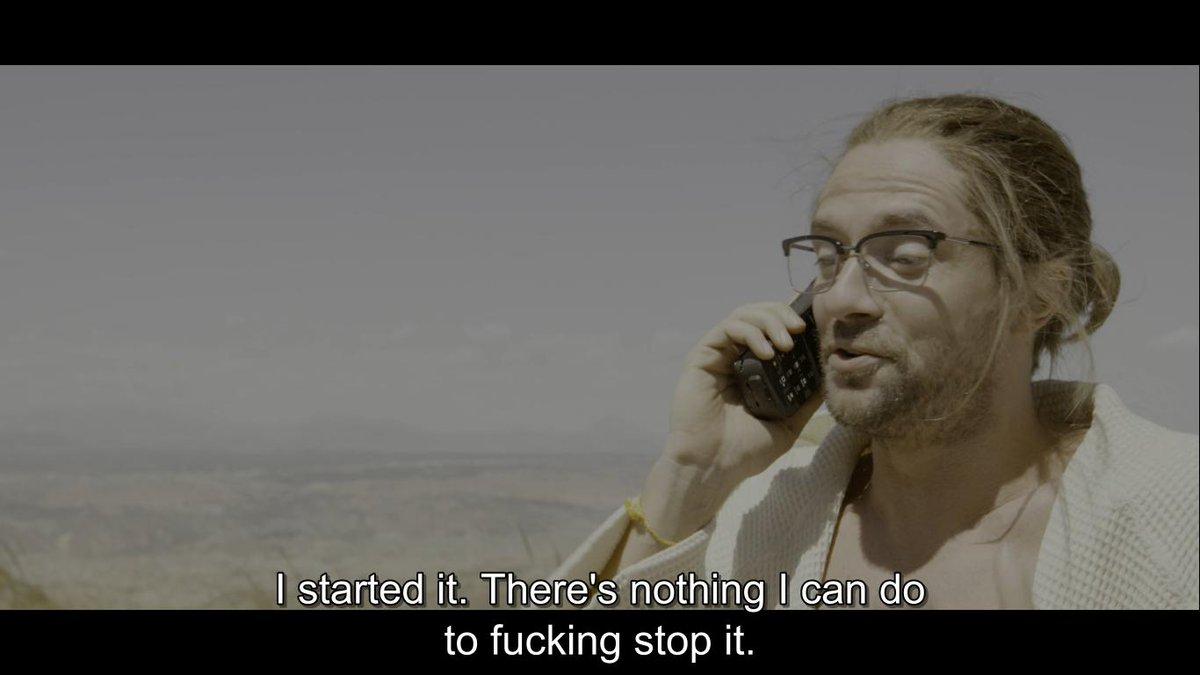 When he hears about the hostage situation, he is forced to get on the phone with Chris and the two exchange words about the addictiveness of his digital creation, even admitting to the dangers of succumbing to the temptation.
Article continues below advertisement
Many have drawn similarities of Topher's portrayal of Billy to that of real-life Twitter CEO Jack Dorsey. Show creator Charlie Brooker spoke to Entertainment Weekly about the similarities between the two, revealing, "I did zero research on who the heads of these companies are. I thought if I read up too much I'm going to worry I'm not going to get it right so I'll just invent somebody different."
Article continues below advertisement
Though, he added: "However, [part of the character] did stem from Jack Dorsey — in 2018 around the holidays, he tweeted, 'I've just been on a 10-day silent retreat' … And I thought there was irony in him taking himself off [his own platform]. Fair enough, good for him. I thought that shows he's a contemplative guy."
Topher Grace has been busy since That '70s Show. 
Though the 40-year-old has built a solid career spanning across genres in film and TV, he will still always be known to many (including us) as Eric Foreman on That '70s Show. While some of us may be able to quote every line from the iconic show, Topher recently revealed that he has forgotten some of the scenes he has appeared in.
Article continues below advertisement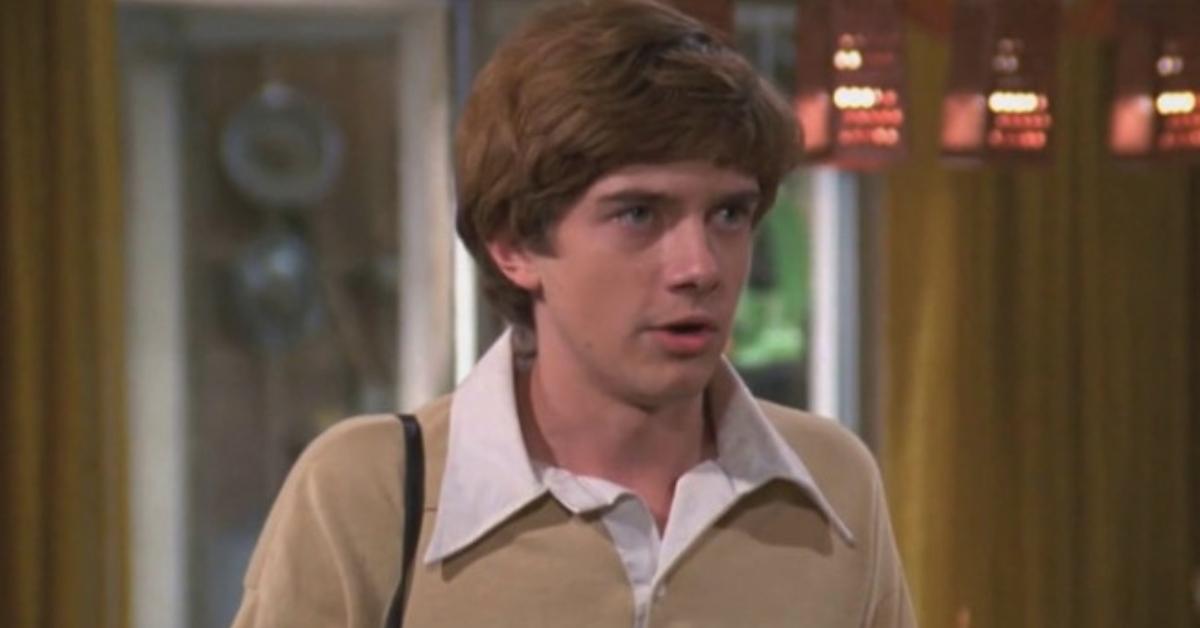 "When I am out of town, [That '70s Show will] be on and I'll look around and go, 'Eh, maybe I'm gonna watch this,'" he revealed in a recent interview on Busy Tonight. "I'll forget having done that episode. And I'm watching it like, 'What does happen with Eric and Donna in this one? Oh. I hope they get together or whatever.'"
Spoiler alert, they eventually do.
Catch Season 5 of Black Mirror on Netflix now.