This Is How to Master the 'Tiger King' Challenge on 'BitLife'
Hey, all you cool cats and kittens, do you want to know how to complete the 'BitLife' Tiger King Challenge? Read on for all the tips and tricks.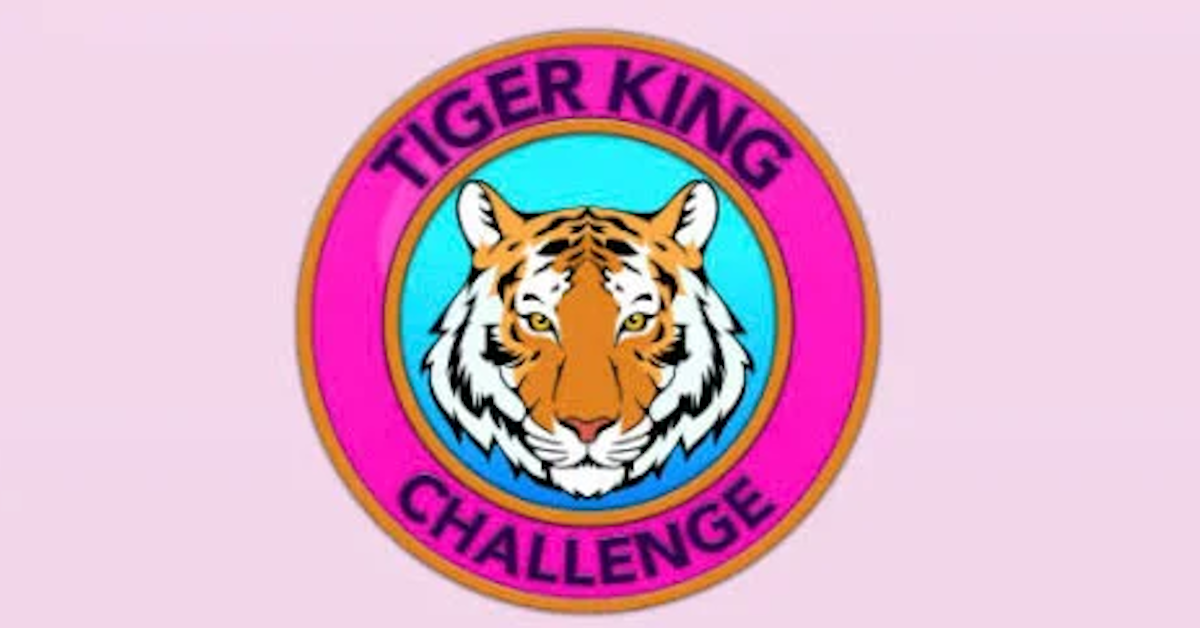 BitLife keeps getting more and more popular, which is understandable given the current state of affairs under all of the restrictions and regulations implemented by both the Federal and State governments in the wake of the COVID-19 pandemic.
Of course people are going to want to distract themselves from the reality of daily life now, which could be why the mobile life simulation game is seeing so many new users. It also helps that they're keeping things fresh with the Tiger King Challenge.
Article continues below advertisement
How do you complete the 'Tiger King' challenge on 'BitLife'?
You may have heard of the game's Vampire Challenge, which is a little bit more difficult to pull off than this one that's heavily steeped in Joe Exotic aka Joseph Schreibvogel's life.
Tiger King is an absolute phenomenon and one of the most popular true crime Netflix documentaries that's ever appeared on the streaming platform.
To go about earning this vaunted title, you'll need to do the following:
Be male
Start life in Oklahoma City
Marry a man
Gain ownership of three big cats
Attempt to hire a hitman but get caught
Yes, they are oddly specific, but (SPOILER ALERT) this is exactly what happens in the Tiger King docu-series so you have to give it up to the BitLife creators for conjuring this up.
Article continues below advertisement
Step 1: Be male.
This challenge is straightforward enough in BitLife; all you need to do is select your gender when you start a new game and voila, you're good to go. To add a little razzle dazzle to the situation, you're probably going to want to make your first name Joe and your last name Exotic, you know, in keeping with the theme.
Article continues below advertisement
Step 2: Start off in Oklahoma City.
Again, just as easy as selecting your character's gender, make sure you pick the United States of America as your character's country of origin and pick Oklahoma City as your birthplace. So far, so easy!
Article continues below advertisement
Step 3: Be gay and marry a man.
You won't be able to choose your character's sexual orientation until later on when they're old enough. When that time comes, select "I'm Gay" and then you're gonna have to go through the process of dating other gay dudes and then marrying them.
The best way to ensure they'll say yes is to buy a diamond ring that's over one carat. It's interesting how accurate the game is to real life in some instances.
Step 4: Own three big cats.
Go to Activities -> Pets -> and then Exotic Pet Dealer. Under normal circumstances, a Bitizenship account is required if you want to buy exotic pets. However — and this is probably for the challenge — it's free for a limited time, so you'll have the option to purchase an exotic pet that's labeled "Big Cat". If the option doesn't present itself to you, exit the game and log back in until it does. (Note: they cost a lot to maintain, so it's probably best to get all three in the same year.)
Article continues below advertisement
Step 5: Hire a hitman and get caught.
Under Activities, go to Crime. There's a Hitman option, so select it and then pick your target. The getting caught part is all up to chance though, so you better just hope that whoever you tasked with the job fails in their mission.
Article continues below advertisement
Remember, you need to be married to a man and own the three cats while the hitman carries out their contract in order to receive the illustrious title of Tiger King in BitLife.