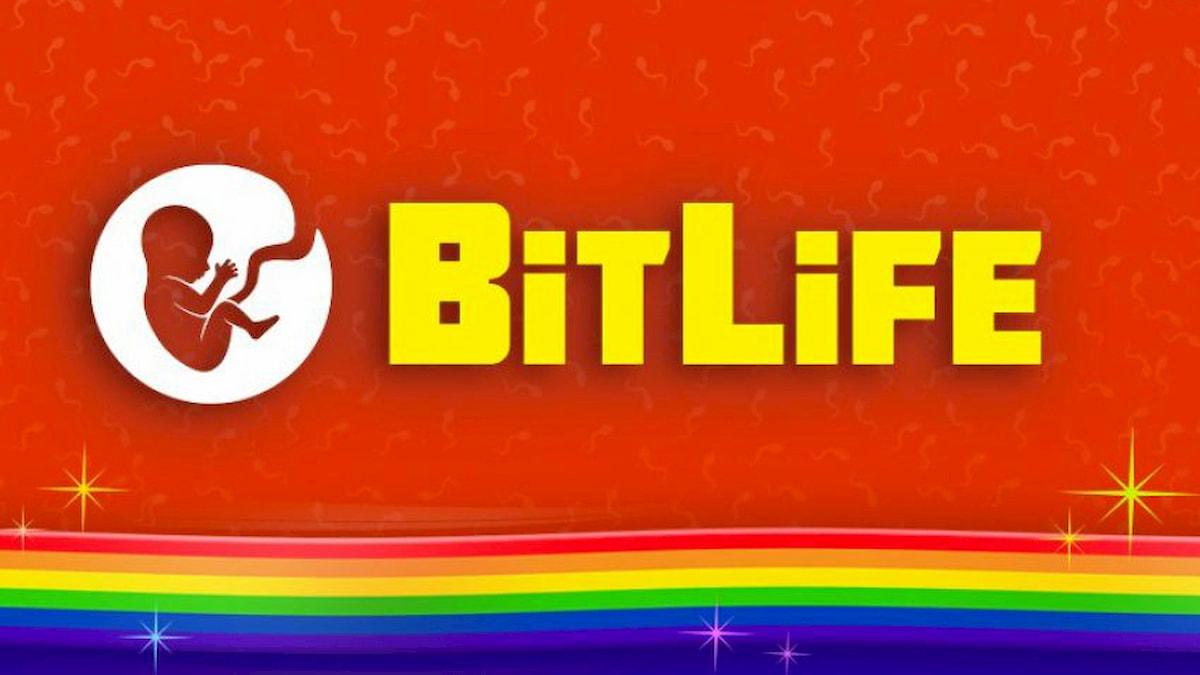 Master the 'BitLife' Vampire Challenge by Becoming as Ruthless as Possible
There have been a few "life simulator" games that have hit it big. Second Life, The Sims, heck even Animal Crossing. You can now add BitLife to that list —a mobile game sensation that throngs of people have downloaded to eke out a secondary existence in the palm of their hands.
What's really cool about the title is that while there's a myriad of different directions your Bitty character's life could go, the developers throw in interesting "challenges," like this recent Vampire one.
Article continues below advertisement
You need to live or emigrate to Romania for the Vampire Challenge on 'BitLife.'
That's really just the first step in a bunch of different tasks you'll need to complete in order to officially satisfy all of the necessary requirements for Vampirism. Know that you've only got a few days to complete the challenge, too, so if you haven't gotten started, make sure you get your Bit Person to Romania if they're not already living in the Eastern Bloc country.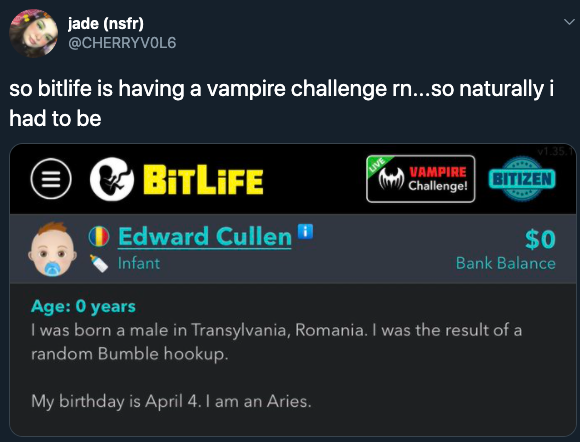 Article continues below advertisement
Here are all the steps you need to take for the Vampire Challenge:
Live in or emigrate to Romania
Get your character to live at least 100 years
Own a haunted house that's more than 100 years old
Bite three people
Impale three people
The best way to go about existing in Romania isn't to attack people there.
Biting and impaling people might get the cops on your tail, which will get you in trouble with the law, which will then force you to leave the country. It's better to start somewhere else, get all of your crime done, then emigrate to Romania.
Article continues below advertisement

Want to be (at least) 100 in 'BitLife'? Better pick up some healthy habits.
Living to 100 is a bit more difficult, make sure to go on plenty of walks, exercise, maintain a healthy diet (especially in your later years), meditate, and when your character gets sick, immediately head on over to a doctor instead of just trying to beat it yourself or delay the inevitable.
Article continues below advertisement
You're going to need money to buy a 100-year-old haunted house:
As for owning a house, you're gonna need money for that. So put your character through college or pick a lucrative career. You can either buy a house that's over 100 years old or find one that's close to the age, and then age your character a year or two and buy it.
How to bite someone for the "BitLife' Vampire Challenge:
You can't be going around biting people when your character is older unless you're "rumbling" with folks in the prison yard, or else you'll get arrested.
So the best time to get your biting in is when you're younger and you've got some siblings. Choose to "rumble" with them and the "bite" option should be there. If it's not, leave the BitLife game completely then reopen the app and try again.
When you bite them, make sure you're picking a spot that won't hurt them: toes, fingers, etc.
Article continues below advertisement
How to impale three people for the BitLife Vampire Challenge:
There's no way around it: impaling someone will put your character at a huge risk for getting in trouble. First, you'll need to find the "impale" option under Activities->Crime->Murder. If the impale selection isn't there, then, just like the "bite" trick, leave the game entirely and then relaunch the app until it appears.
Once it does, pick a victim and attempt to impale them, but it's still not that easy.
Article continues below advertisement
Attempts to impale them might result in the individual fighting back and killing you, the police finding out, or you just end up injuring them and they get away.
If the impaling doesn't go off as planned, then you could always restart the game before it saves. OR if it does and you're not caught, rinse and repeat until you clock three impalement murders, you sicko.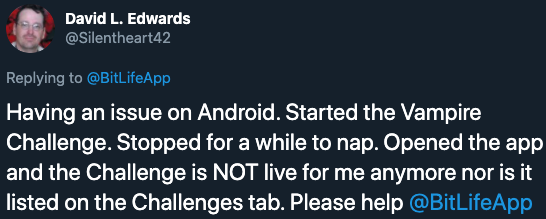 And that's it! Once you've satisfied all of the requirements, you will have officially completed the Vampire Challenge!