Meet All the Big Cat People From Our Netflix Obsession, 'Tiger King'
By Anna Quintana

Updated
There are so many twists and turns in Netflix's docu-series Tiger King: Murder, Mayhem and Madness that it can be hard to keep up with the storyline, let alone the hodgepodge of characters that viewers are introduced to.
Are you still confused about how exactly Mario Tabraue is connected to Joe Exotic? Or are you struggling to keep track of all of Doc Antle's wives? Don't worry, we have a complete breakdown of all the Tiger King cast members from Joe Exotic himself to his campaign manager Joshua Dial.
Joe Exotic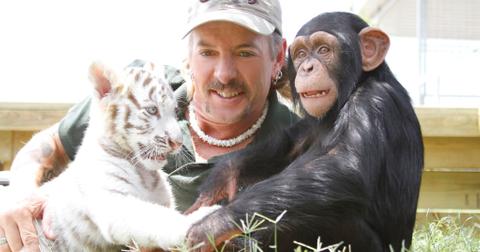 The man, the myth, the legend. Joe Exotic is the subject of Tiger King: Murder, Mayhem, and Madness on Netflix — and the central point in a tangled web of characters that include animal activist Carole Baskin, her missing husband Don Lewis, and his band of misfits at the GW Zoo in Oklahoma.
Rick Kirkham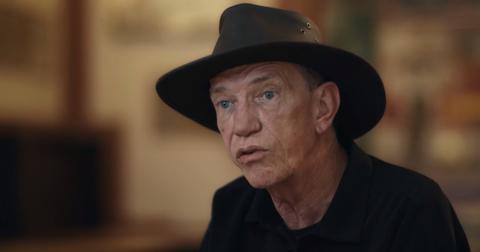 Probably the sanest of Joe's motley crew, Rick worked as a producer for Joe Exotic TV. Before that, he was a reporter for Inside Edition and other reputable outlets.
He has since expressed regret for working for Joe and currently lives in Norway.
Kelci "Saff" Saffery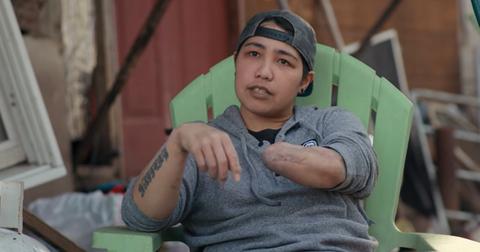 Despite having his arm savagely torn off by a tiger on Joe's property, Saff — who is trans and uses he/him pronouns — worked at GW Zoo as an animal keeper and was back on the job just five days after the amputation.
Carole Baskin
The founder of Big Cat Rescue — and Joe's mortal enemy — Carole's life was examined closely in Tiger King, from her marriage to her second husband, Don Lewis, his unsolved disappearance, and Joe's attempt on her life.
Her husband, Howard Baskin, and daughter, Jamie Murdock (from her first marriage) were also featured on the show.
John Finlay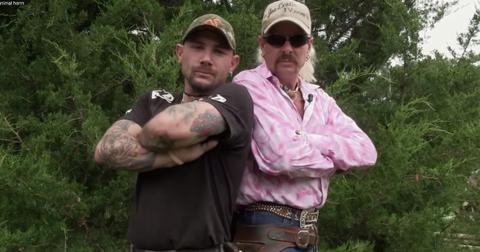 John met Joe at the age of 19 and was married to him for 11 years. Along the course of their marriage, they added a third spouse — Travis Maldonado — and John got some serious ink to profess his love for his husband, including a tattoo that reads "Privately Owned by Joe Exotic" below his belly button.
However, he subsequently left Joe for his co-worker Amber, and the couple welcomed a child together in 2014.
Dr. Bhagavan "Doc" Antle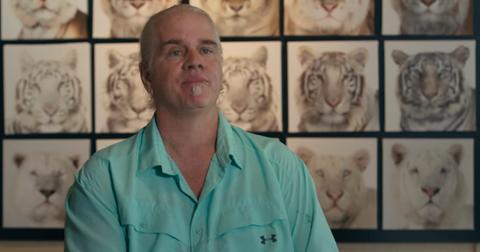 His title might be the director of Myrtle Beach Safari, but Doc is more like a prophet leading his followers in a 50-acre sanctuary in South Carolina. And it's his collection of big cats (and women) that has Joe Exotic and others impressed.
John Reinke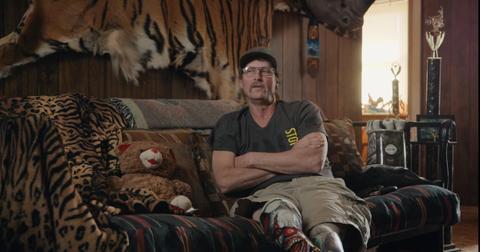 Simply put, John is the manager of the GW Zoo, and one of Joe's right-hand guys.
Erik Cowie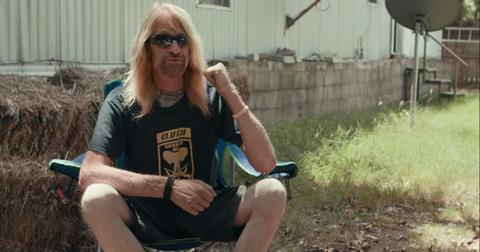 Erik found the job opening for Joe's zoo on Craigslist and quickly became the head keeper.
Mario Tabraue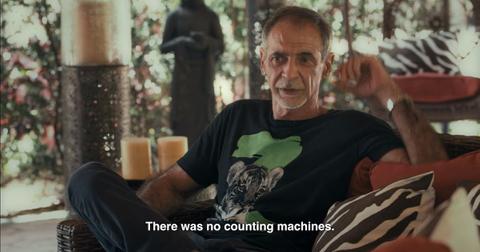 The self-proclaimed Scarface of the big cat world, Mario served 12 years in prison for his drug-smuggling enterprise in South Florida, which used exotic animals to transport contraband, before turning to exotic pets.
Barbara "Bala" Fisher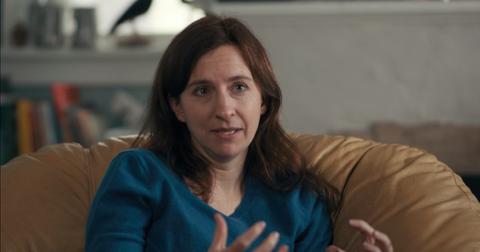 One of Doc's former apprentices, Barbara, who previously went as Bala, detailed her experience working for the "Lord" — she was gifted breast implants during her time on Doc's property – but she is adamant she never slept with the tiger keeper.
She left Doc's "cult" in 2007.
Travis Maldonado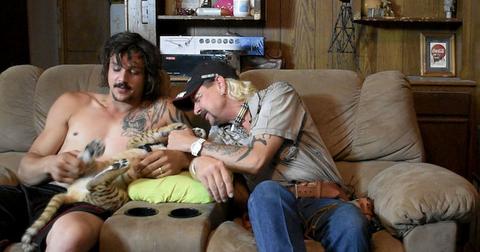 Joe's second husband, Travis, was also 19 years old when he met the eccentric zookeeper — and married Joe and his first husband John.
Unfortunately, Travis died tragically after accidentally shooting himself in the head on the property. He also struggled with drug addiction during his time with Joe.
Doc Antle's Wives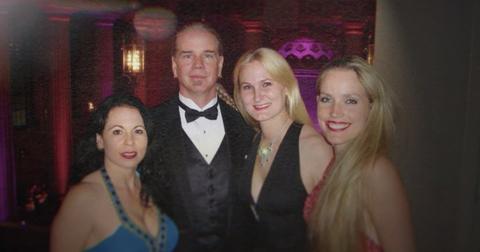 Just as notorious as his cats, Doc's wives are also the talk of the town — and they include beauties Moshka, China, and Rajnee. The ladies each have their own home on Doc's compound and work with the tigers from 7 a.m. to midnight every day.
Don Lewis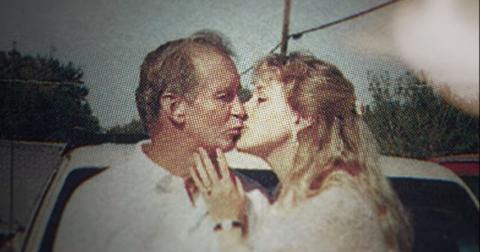 Carole Baskin's second husband Don Lewis went missing just as he was reportedly preparing to divorce Carole and move his big cat operation to Costa Rica.
His body has never been found, and Joe (and many others) believe Carole fed her husband to the tigers to cover up her crime. However, there is no evidence to suggest foul play.
Ann McQueen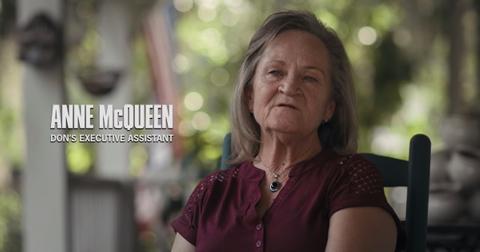 Don's biggest supporter was Ann, his executive assistant, and she hopes to one day get some closure when it comes to his mysterious disappearance.
Ann was also the only one who received a copy of the restraining order Don took out against Carole shortly before he went missing.
Marc Thompson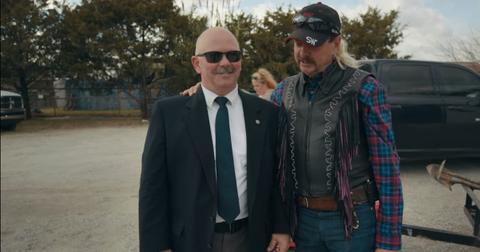 It's no surprise Joe needed security — especially from the bevy of animal rights activists who were determined to shut down his operation. His main guy was Marc.
Shirley and Francis Schreibvogel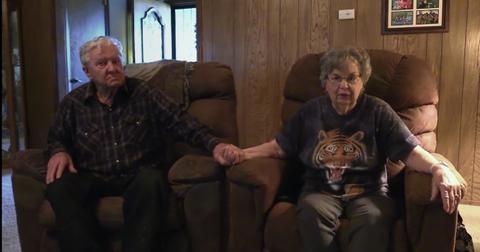 Joe's parents Francis and Shirley were dragged into the middle of his drama with Carole after she sued Joe's mom for illegally transferring funds. It also didn't help that Shirley's name was on all the bills associated with GW Zoo.
Jeff Lowe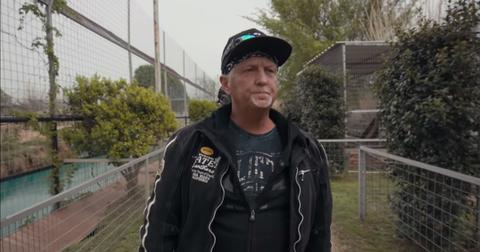 Jeff introduced himself to Joe as an "investor" and promised to save the GW Zoo. Jeff went on to earn the nickname "The Godfather" but his relationship with Joe eventually soured and Jeff helped put Joe behind bars for the attempted murder of Carole.
He is best known for sneaking tiger cubs into Vegas hotels to make some money.
Tim Stark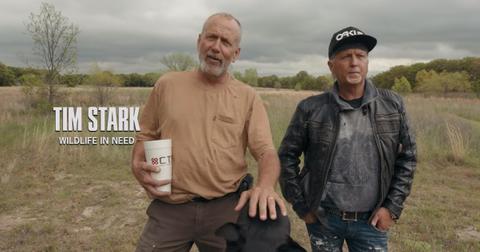 Tim, of Wildlife in Need, became Jeff Lowe's partner when he took over the GW Zoo and moved it to a bigger location. Tim brought his own collection of exotic animals to the zoo, however, he was recently accused of violating the Animal Welfare Act. He has also turned against Jeff.
Dillon Passage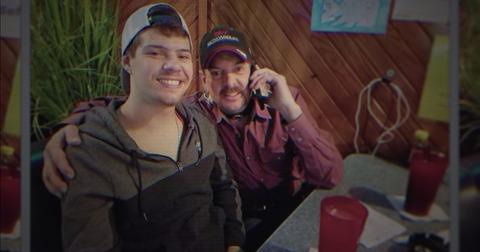 Just two months after Travis' death, Joe tied the knot for the third time with Dillon, who became his accomplice.
Joshua Dial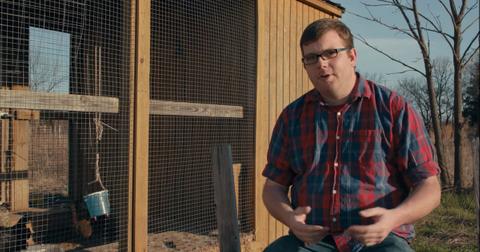 Joshua was Joe's campaign manager and an eyewitness to Travis' tragic death.
Allen Glover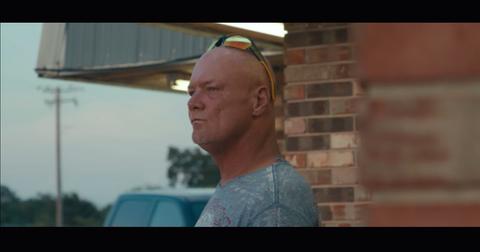 Originally Joe's handyman, he became the first hitman Joe tried to pay to kill Carole, giving him $3,000 and a cellphone with her photo.
Luckily, Allen did not complete the task — and instead returned home to South Carolina.
James Garretson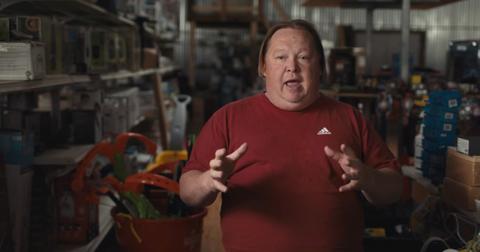 The man most responsible for Joe's eventual arrest is James, who turned against Joe and became an informant for the FBI. It was James who introduced Joe to the second hitman (an undercover agent) and got him arrested for his murder-for-hire-plot.
Watch Tiger King on Netflix now.