Stop Everything You're Doing and Watch Joe Exotic's "I Saw a Tiger" Music Video
Joe Exotic was a man of many talents: big cat breeder, gun collector, YouTube sensation. You can add aspiring country singer to that list.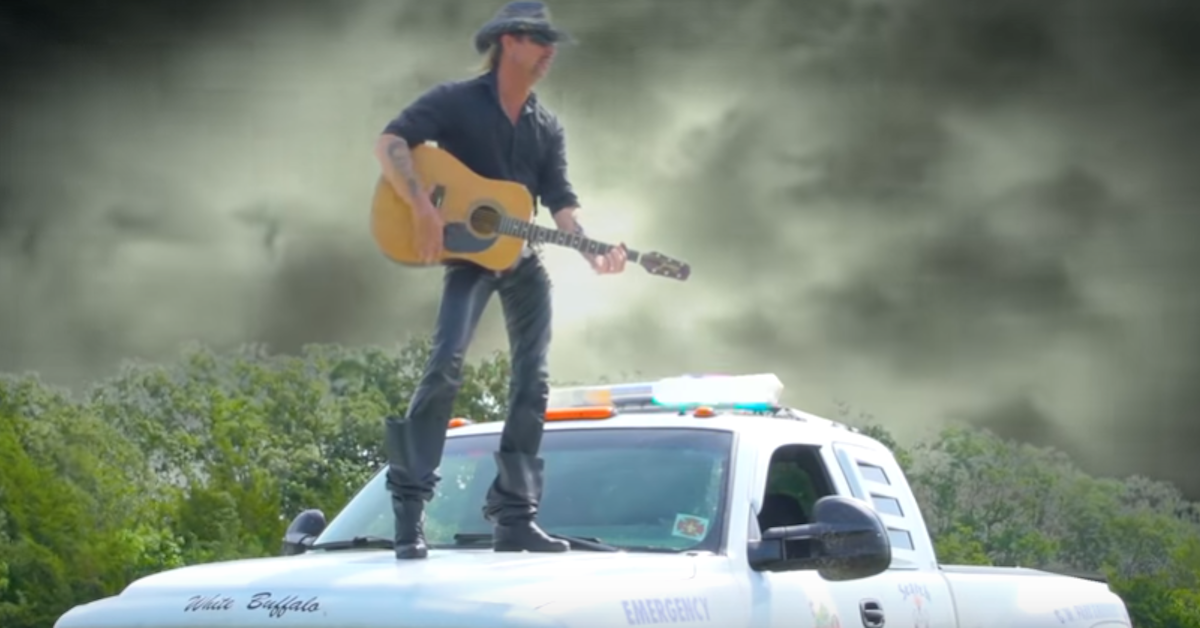 Netflix's Tiger King documentary about Joe Exotic — once the owner of the most captive tigers in the world and the founder of a popular Oklahoma private zoo that housed a variety of animals, mainly big cats — sheds light on the former zookeeper's crazy life.
In addition to being a wild animal aficionado, though, it appears he was once an aspiring country singer. He even published a music video to his YouTube channel, where he worked tirelessly to get more eyes on his reality TV series.
Article continues below advertisement
At the height of Joe's zoo's popularity, those who worked with him said that he was becoming more and more obsessed with accumulating views on his YouTube channel, Joe Exotic TV.
It was a fairly common reality TV fare, where viewers got to follow the misadventures of Joe's life at the zoo and his daily interactions with all of the different animals he cared for. While some of videos were wildly popular — with one garnering over 22 million views — some believe the channel led to his downfall.
The more popular Joe became, the more criticism he received for the way he conducted his business from animal rights activists and "rival" big cat sanctuary owner Carole Baskin. Carole, along with many others, didn't like the fact that Joe would breed the wild animals he'd keep in cages on his 16-acre compound, or that he allowed paying customers to hold, play, and pose for pictures with the animal cubs.
Article continues below advertisement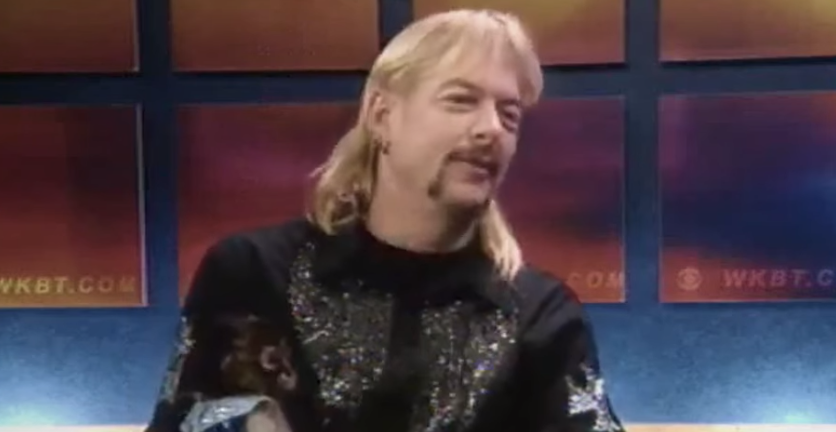 Article continues below advertisement
The growing tensions between Joe and animal rights groups soon became the subject of some his videos — for which he shot, edited, and uploaded threatening messages while brandishing guns, firing them at effigies, and vowing to attack any trespassers on his property.
For the most part, however, he just showed off his large collection of animals and their behavior, like his massive lion Bonedigger.
People were fascinated with the fact that the beast "had" two dogs — little dachshunds that he lovingly embraced, even if, at first, it appears like he was going to eat the little guys. The video is one of the most popular on Joe's channel, uploaded with the title, "Bonedigger the lions playing with his dogs." Check it out below.
Article continues below advertisement
Other episodes show Joe's difficulties in trying to tame and train the animals, and they're very quick to get rough and, well ... wild. They are big, scary cats, after all, and when they act out, it's no surprise that they get pretty violent.
What's most amazing is how Joe Exotic manages to keep his composure when a lion or tiger wrestles him to the ground.
Article continues below advertisement
In addition to his YouTube stardom, Joe Exotic also fancied himself a bit of country music star and even uploaded a video for his track, "I Saw a Tiger" — complete with thunderstorms, a pickup truck, and footage of sweet, sweet tigers.
Honestly, his voice isn't that bad. I guess the country music world just was't ready for a tiger-themed star. Their loss.
Article continues below advertisement
You may also remember Joe for his attempted presidential run in 2016. While it's difficult to believe that he was seriously putting in a bid for the White House — and not just trying to gain more clout online in order to bring eyes to his YouTube channel — he did go through all of the trouble of making a legitimate campaign video.
Article continues below advertisement
What happened to Joe Exotic?
Remember Carole Baskin? Well, in January, Joe was sentenced to 22 years in federal prison for trying to hire a hit man to kill her. He was convicted in April 2019 on two counts of murder-for-hire — in addition to eight counts of violating the Lacey Act for falsifying wildlife records and nine counts of violating the Endangered Species Act, according to The New York Times.
In November 2017, Joe evidently paid a man $3,000 to kill Carole — promising the man more money after she was dead. So yeah. That escalated quickly.
You can learn more about the strange life and times of Joe Exotic in the Netflix limited series, which you can stream here.