This Is Why You're Seeing Black Hearts on Some People's Instagram Story Icons
Instagram has started adding a black heart icon to the story icons of people who use specific stickers. Here's how to get one for yourself.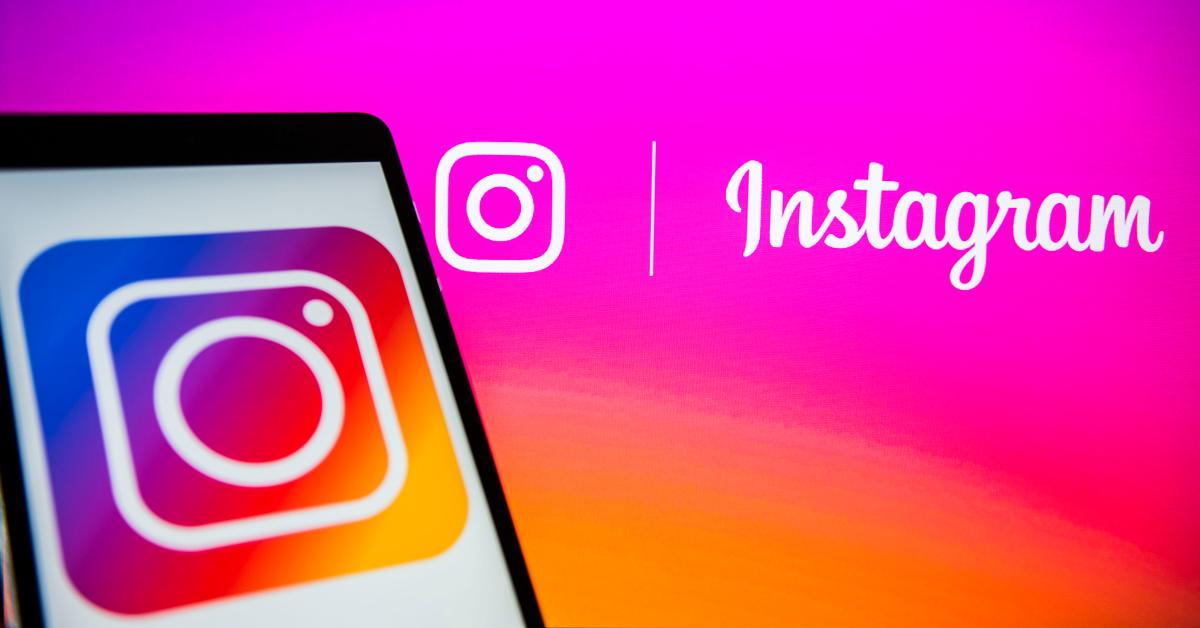 Depending on how much time you've spent on Instagram lately (which, OK, is probably a lot), you may have noticed something interesting when you go to watch some of your friends' stories. Specifically, you might see a black heart on their Instagram story icon.
Article continues below advertisement
Adding the black heart to your own Instagram story circle is super easy to do. Just follow these simple steps and your own Instagram story icon can have a black heart, too!

Article continues below advertisement
What does a black heart on an Instagram story mean?
As more people continue to join in the national conversations, demonstrations, and protests surrounding racial justice, Instagram has taken note. The black heart icon is added to stories that use specific, racial-justice-themed Instagram stickers. That way, you can see at a glance who might be posting about the Black Lives Matter movement, antiracist books they've read, or petitions to sign, for instance.
This isn't the first time Instagram has changed up the appearance of Instagram story icons. You may have also seen a bunch of rainbow story rings (rather than the orange / pink gradient ring that typically appears when someone has a new story). The rainbow rings are there to signify when someone uses one of Instagram's Pride-themed hashtags or stickers in a story throughout the month of June. It's a small detail, but some people were low-key obsessed with getting that rainbow.
Article continues below advertisement
Here's how to get a black heart on your Instagram story.
Getting a black heart on your Instagram story circle couldn't be easier. All you have to do is add one of Instagram's special stickers to your story. You can do this by taking (or uploading) a picture, then swiping up on the story creator screen. You'll most likely see the stickers right at the top of the selections — if you don't, you can search for "BLM" in the search bar. Tap one of the stickers to add it to your story, and you're all set! As with all Instagram stickers, you can resize it or move it around.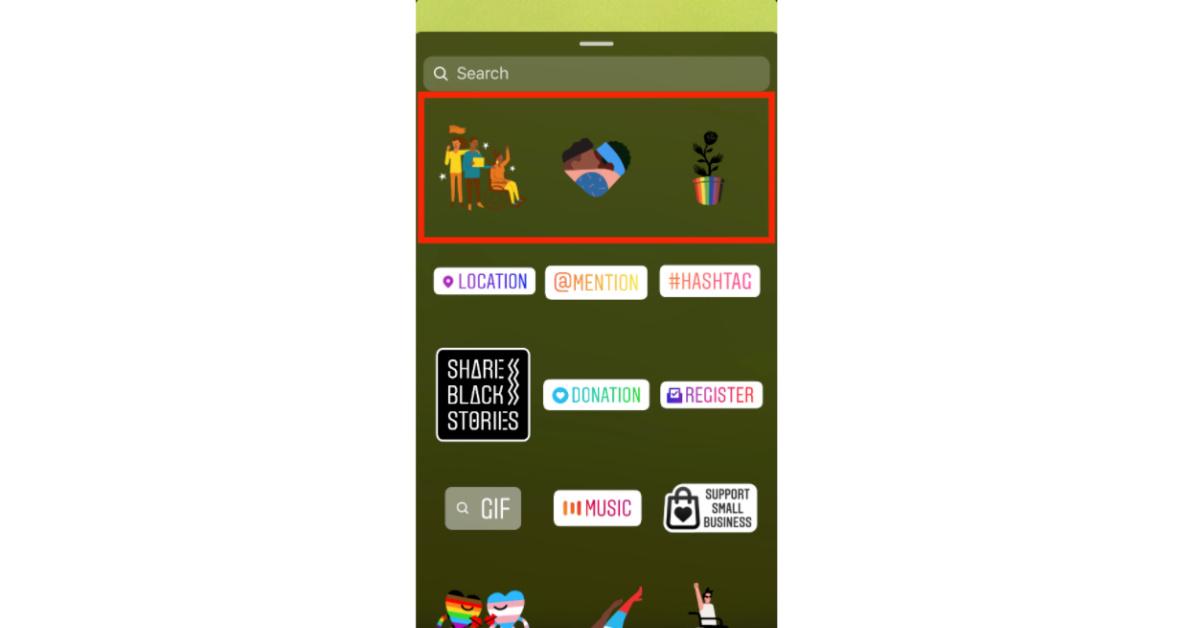 Article continues below advertisement
Once you add a sticker, Instagram will notify you that using it on your story will "will add a special icon to your story ring" — that'll be the black heart. You can also tap the sticker once it's in your story to see other options. Once you add the image or video to your story, your friends will see the black heart icon. The black heart will remain there for 24 hours (until your story disappears). It will also remain there if you upload other stories that don't use one of the stickers.
This probably goes without saying, but adding the stickers and getting the black heart icon on your Instagram story doesn't actually do anything for the Black Lives Matter movement or other social and racial justice causes. You might also want to consider some concrete actions you can take beyond adding a simple sticker in your story. Still, people seem to agree it's a nice gesture on Instagram's part, and it's definitely nice to see!