Can You Really Ask Anonymous Questions on Instagram?
Different Instagram users are now posting "anonymous" questions to their stories, but are they really anonymous? How to ask anonymous questions on Instagram.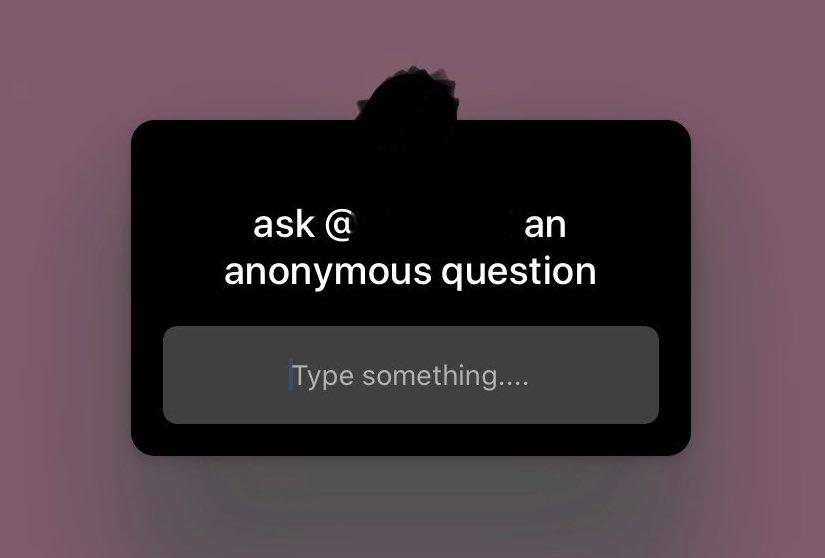 Instagram's different sticker options for the app's Stories give users many opportunities to interact directly with the users they follow. Between polls, multiple-choice questions, and even short answer forums, users can get their followers' feedback directly from them.
But there's recently been a new anonymous question option floating around the app. Did Instagram release a new anonymous question sticker, and if so, how do you use it?
Article continues below advertisement
Can you ask anonymous questions on Instagram?
In Instagram's story feature, there's the option to pose a question for your followers to respond to, or give them an open ended forum to ask a question of their own. When someone replies to the forum, their username is usually attached to their answer.
There's been rumors that Instagram added a new feature, allowing people to reply to these forums anonymously. The difference between the regular answers and this supposedly "anonymous" option is the text, "This user will not see your identification."
Article continues below advertisement
While an anonymous answer feature would likely be widely used on the app, there isn't actually an option to answer users' forums without revealing your information.
This trend is a prank played by people, convincing their followers to spill their honest thoughts without fear of retribution. Unfortunately, if you answer any of these forums, the user will still be able to see your username.
At this time, there isn't an option to do an anonymous poll or forum, unless you use a third-party option.
How to fake the "anonymous" Instagram poll.
If you want to try to trick your followers into telling you their true thoughts, you can also fake an anonymous Instagram poll for them to answer. To do this, select the question sticker for your Instagram story and write, "Ask @(your username) an anonymous question" in the "Ask me a question" spot.
Article continues below advertisement
Some users will make the question box look bigger by adding a box in the same color behind the question box. You can also include some extra false "disclaimer" text, to further suggest that those who answer will remain anonymous.
Instagram users are doing this to see if any of their followers have thoughts or feelings about them they don't feel comfortable sharing. Some users have also commented that people have confessed having secret feelings in their answers.
Article continues below advertisement
In the comments of a TikTok posted by @vervanessa, other TikTok users who had also attempted this prank shared their experiences.
"Its been up for 2 minutes and nobody has confessed their love for me yet... I'm hurt and disappointed sis," one user said, while another commented, "I DID IT AND PEOPLE ARE FALLING FOR IT AND ARE CONFESSING [THEIR] LOVE FOR ME AAAAHHSH."
Even if you don't decide to participate in this, just be careful if you see the option on someone else's story — anything you say will still be attached to your username.