'Black Ink Crew' Creator Explains Why They Came to Compton (EXCLUSIVE)
This is why Compton made sense for the next backdrop for 'Black Ink Crew.'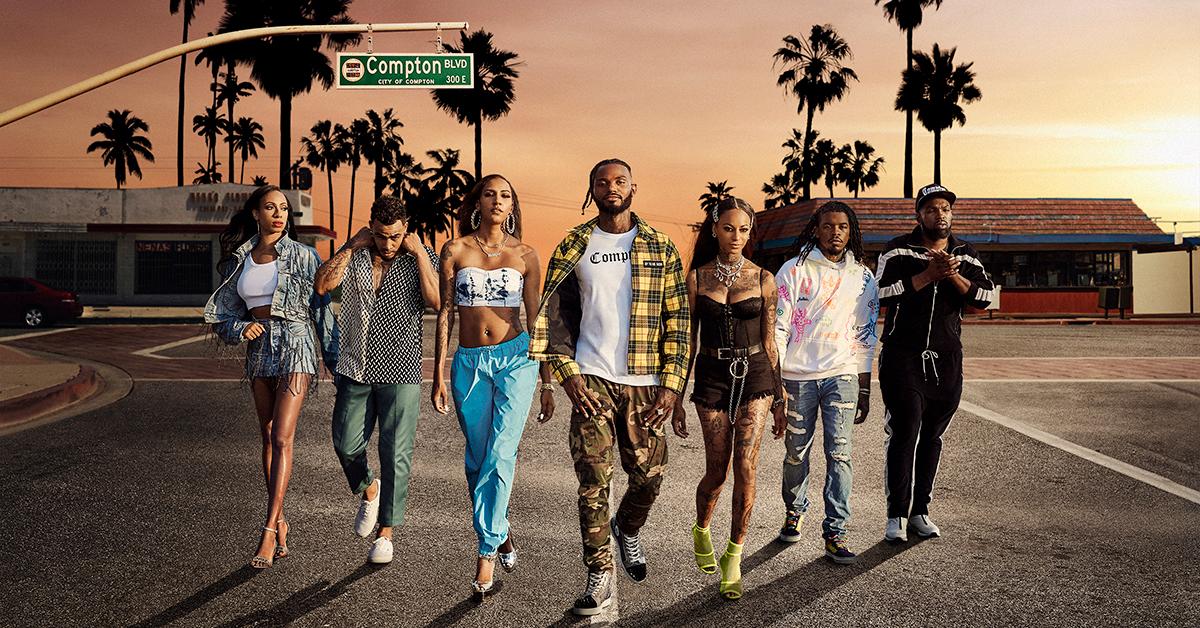 If you're a fan of Black Ink Crew, you already know that New York and Chicago aren't just the backdrop for the beloved tattooing reality show — it's just as much a character as the people you know and love on the series. So it only makes sense that the creators of the series were incredibly thoughtful when they chose to take the newest installment of the show to Compton.
Article continues below advertisement
Distractify sat down with the show's Executive Producer/Big Fish Entertainment Chief Creative Officer Lucilla D'Agostino and discussed how the creative team decided to focus on Compton's vibrant tattoo community. Read on for more!
Distractify: Why was Compton selected as the next location for Black Ink Crew? How does Compton compare to NY and Chicago?
Lucilla D'Agostino: What inspires us at Big Fish, and what we think resonates so well with viewers, is that the Black Ink Crew franchise is really a deep-dive into the culture of the city featured. Once we've identified the right group of people and the chemistry of the shop, the narrative is focused on the people's lives and experiences, and of course how the art of tattooing factors in.
Article continues below advertisement
Compton has an incredible history of music and art, but it too often is overshadowed by what could be considered as an infamous history. [Danny "KP" Kirkpatrick's] vision for the city he was raised in, and the group of people he's surrounded himself with was incredibly moving and something we knew would warrant its own dedicated docu-series. Black Ink Crew Compton is about more than civil unrest and tattooing, it's about a city with a rich culture and history, and the people who want to see it elevated.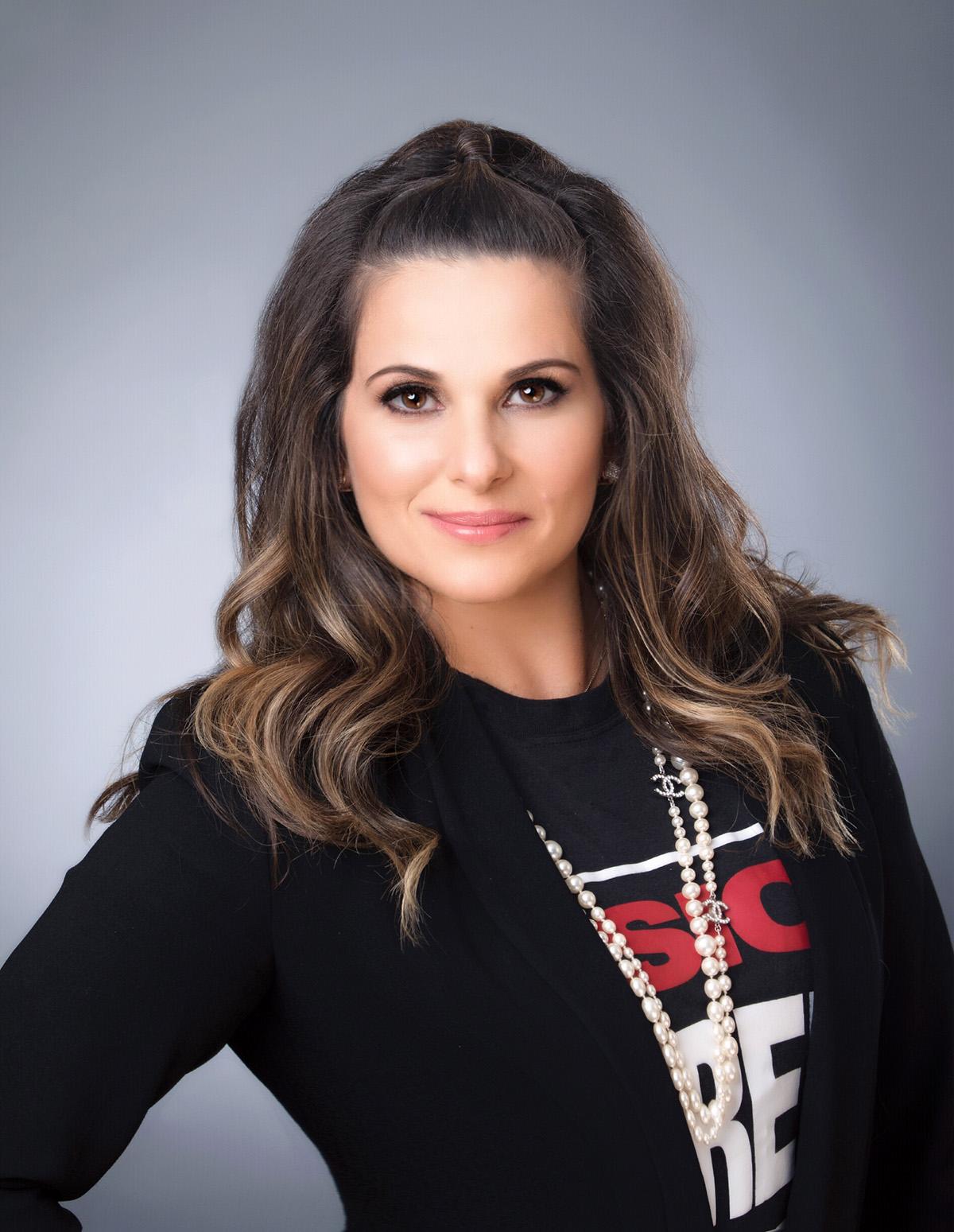 Article continues below advertisement
D: What does this new crew bring to the table that makes them different from past crews?
LD: While tattooing is considered mainstream in certain areas, there has been a reluctance of sorts to establish a tattoo shop in Compton due to various gang relations. What's so fascinating about this series is the cognizance and dedication of our cast lead, KP, to earning the approval and understanding of both city officials and the streets about his greater aspirations of establishing a space for creativity for a community he is so deeply invested in.
D: What was it like working with KP? How is he as a tattoo shop owner?
LD: KP lives, breathes and dreams Compton, even referring to himself as IAMCOMPTON (Ink Art Music); he's taken on the responsibility of creating opportunities for and bettering his community which is a powerful thing to witness. The things he's seen and the loss he has experienced has incentivized him in a visceral way to drive thoughtful change for his family and neighbors. He's a family man, and all while trying to build a successful business, is inherently trying to lift the people around him up and show them what it is to harness the cards you've been dealt and make the most of them.
Article continues below advertisement
D: Will KP's partner Kyla Pratt appear on the series? Will we see cameos from Black Ink Crew alums from other cities?
LD: At its heart, Black Ink Crew is a docu-follow so Kyla will be featured as KP's partner – and in many cases his sounding board. As far as the premiere season goes, Black Ink Crew Compton will not feature talent from other series in the franchise. KP met with Ceaser in the finale episode of the most recent season of Black Ink Crew (New York), which is the lead-in for our Compton premiere, so fans of the show know that he has been given the blessing of the artist who started it all.
Article continues below advertisement
D: What can you tell us about the other cast members that will appear on the show — and storylines that stand out to you this season?
LD: Our whole Compton cast has such a breadth of artistry, talent and life experience that makes for a really dimensional viewing experience. A few standouts for me are Vudu, an extremely gifted up and coming artist and current apprentice whose experience growing up in a cult, bravery in sharing her story and ability to bridge where she came from to where she wants to be was amazing to watch. Also, Lemeir's evolution from hustler to businessman with his booming Happy Ice dessert truck brand is a testament to the community's openness and desire to reimagine what the future looks like.
D: The tattoo shop hopes to be a "safe space" in the community... What does that mean? How did the city react to filming?
LD: KP has three kids and a partner he's dedicated to, so being an example of his "Ink Art Music" message is integral to who he is as a person. The series opens on the heels of Nipsey Hussle's untimely death, another individual trying to leave a positive mark on the Compton community, so the desire to double down on establishing a safe place and art collective of sorts for creativity and like-minded artists was obviously paramount to KP.
The series chronicles his efforts to ingratiate himself and seek the approval of both the city and the streets; it was no easy task having so many disparate parties align in trying to create a haven and opportunity for artistry, especially to mentor young minds. KP takes it upon himself to navigate this uphill battle and unite a community in turning a dream into a reality, and giving the unparalleled talent in Compton a space to express themselves freely and comfortably.
Article continues below advertisement
D: What can viewers expect from watching Black Ink Crew: Compton?
LD: The Black Ink Crew franchise innately is an authentic documentation of the lives of talented artists within cities that develop genuine trend-setting enclaves and communities. What's especially rich about the Compton spinoff is the underlying theme of hope; it's a city that still finds itself in turmoil, which we don't shy away from. Rather, we're excited to give this fascinating group of people the platform to explain and represent what Compton means to them, and more importantly what the families that reside there can foresee it becoming.
D: Any plans to expand to other cities soon?
LD: We are always considering meaningful ways to expand the franchise that has become so meaningful to viewers, but want to ensure we do it in a very strategic and thoughtful way. Only time will tell what city's story needs to be told next!
Tune in to the premiere of Black Ink Crew Compton tonight, at 10 p.m. on VH1!