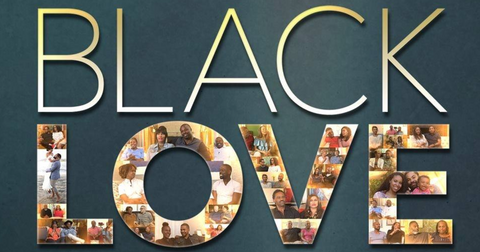 Say Hello to the 16 Couples Who Are Featured on Season 4 of 'Black Love'
By Ricky Pinela

Updated
Oprah Winfrey Network's 'Black Love' has returned for Season 4 and ushers in 16 brand new couples from the Black community. Here are the 32 personalities coming to you every Saturday at 9 p,m, ET.
Karega & Felicia
Residing in Oakland, Calif., the couple has been married for eight years. They met when they were teenagers and attended Hampton University together.
Aiyana & Ayize
These high school sweethearts have been together for 18 years and currently live in Washington, D.C.
Roxanne & Nikolai
They've been together for five years, married for one, and reside in Los Angeles, Calif. after a successful long-distance relationship.
Brian & Ariana
Like Roxanne and Nikkolai, Brian and Ariana are living in Los Angeles, Calif. They've been together for two years and pride themselves in discussing important issues such as normalizing Black men's vulnerabilities and experiences with anxiety, hopelessness, and depression.
Sorouje & Aisha
Married for two years and living in Atlanta, Ga., they originally met as friends at a 4th of July party.
Angel & Marcus
Angel and Marcus have been married for 13 years and are currently living in Los Angeles, Calif.
Tracci & Tony
They've been married for four years and live in Inglewood, Calif. They share something in common — they both were previously married and hope to do things differently this time around.
Brandi & Kareem
The two met in high school when they were 16 years old in Baltimore, M.d. Now, they've been married for three years and live in Los Angeles, Calif.
Leslie & Joe
Leslie and Joe have been married for 12 years and live in San Francisco, Calif., with their five children. Together, they run a lifestyle blog and have built up a large following on Instagram.
Jemele & Ian
One of the most recent marriages on the show, Jemele and Ian have only been married for 10 months. The couple met while attending Michigan State University's homecoming, where the two went to college. Jemele is a contributing writer at The Atlantic and host of a Spotify podcast.
Dana & Tana
Dana and Tana have been married for eight years and are currently living in Brooklyn, N.Y. Before getting married, Tana was in a severe car accident. Dana helped nurse him back to health and their relationship has remained strong since.
Glen & Yvette
Glen and Yvette have been married for 10 years and live in San Diego, Calif. They have three children and are open about their struggle to remain intimate while raising the kids.
Bill & Kristen
One of the longest marriages on the show, Bill and Kristen tied the knot 19 years ago. Kristen's mother told Bill that her daughter liked him during a Thanksgiving call and they never looked back. They now have two kids together.
Terrence & Joy
Terrence and Joy began dating after starting off as friends and it's worked out ever since.
Jazmyn & Dulè
Jazmyn and Dulè met while filming the 2015 TV show Ballers and have now been married for two years. When they first started to build a connection, Jazmyn tried to "brother zone" Dulè, but he made it clear that he wanted something more.
Anthony & Melanie
Anthony and Melanie have been married for 18 years. At first, Anthony had talked to Melanie's sister, but things worked out better between the two of them. The two of them experienced traumatic marriages before meeting each other, but they've worked on themselves to become stronger together.