The Baeumlers Got Themselves a New Show, and It's Called 'Renovation Inc.'
If you're a Renovation Island nut, then you probably know everything about the Baeumlers and how Bryan and Sarah were able to transform their passion for home DIY projects into a full scale production. What's super impressive is that Bryan has all of the work done under his own production company — so he not only performs the renovation projects himself, he's in charge of them being filmed too. And fans are excited just how far he's going to take his new show, Renovation Inc.
Article continues below advertisement
Where is 'Renovation Inc.' filmed?
While Renovation Island takes place in the Bahamas, Inc. is actually based out of Bryan's native country of Canada. From 1995 to 2003, Bryan worked in construction as a builder until he finally decided to open his own business, which then became Baeumler Quality Construction and Renovations Inc..
Renovation Inc. actually follows the day-to-day operations of Bryan running his small business and all of the different jobs he takes on in the greater Toronto area of Ontario, Canada.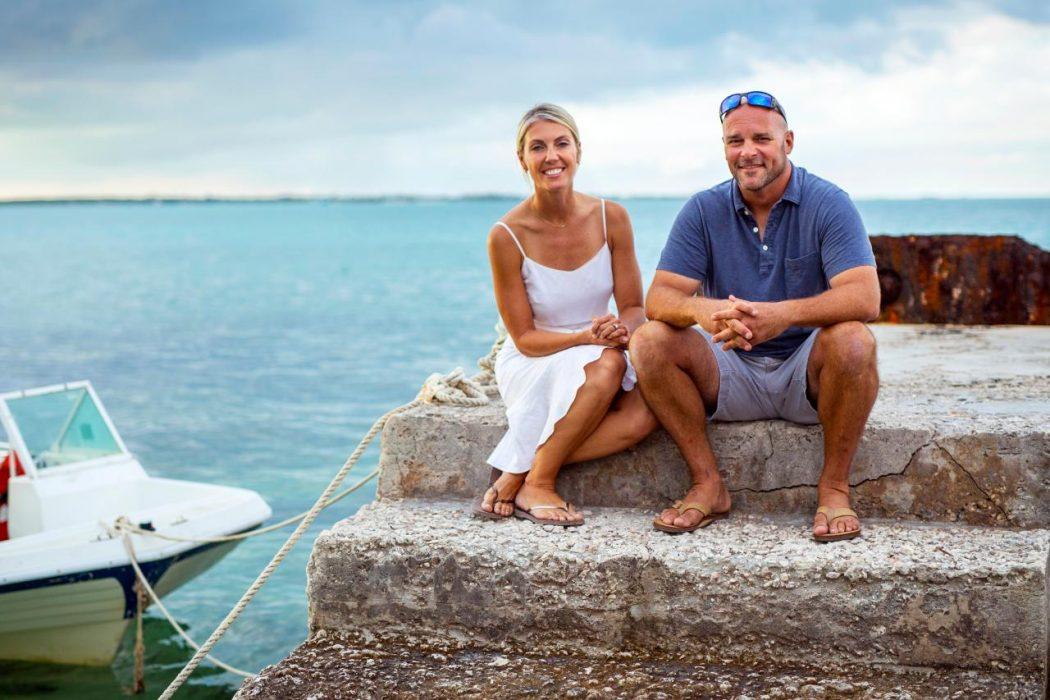 Article continues below advertisement
Bryan's business operations are run out of Oakville and Burlington, which are about 45 minutes to an hour drive (with traffic) away from Toronto. BQC was established in 2008 after Bryan's company merged with Stuart Bailey's cabinetry, and the merger yielded one of the largest contracting operations in the Ontario area.
What's wild is that BQC's business expanded from construction and cabinetry to media arms, and they even have their own certification program.
The company's standards are so high that when they've overloaded with work, they hand projects off to those who are certified through their business, giving other local contractors work, too. This same certification is extended to the BQC Family Foundation, a charity organization that spearheads building ventures to benefit children.
Article continues below advertisement
If you're a Canadian with an affinity for home renovation reality TV, then you're probably seen Renovation Inc. on your local Northern stations; the show began airing in America's hat in 2016.
For Bryan and Sarah, they're happy that their shows have garnered such widespread appeal, and they're excited for U.S. audiences to see how they really got their business started.
Article continues below advertisement
"It's been so exciting for Sarah and me to share our adventures in The Bahamas with HGTV fans on Renovation Island," Bryan said, according to HGTV. "Now, we're even more excited to go back in time and show you what we were up to before moving to the island and how it all got started."
Article continues below advertisement
Renovation Island was a smash success for HGTV, and while the premise of building a hotel in paradise on the surface seems like a saucier idea than a day-to-day show about running a successful construction business, that's probably not true.
Article continues below advertisement
It's important to remember that this is Bryan's production company filming the series at the end of the day, so if you're a fan of Renovation Island, then there's a good chance you're going to be a big fan of Renovation Inc., too. After all, it'll feature the Baeumlers and will more than likely share a lot of recurring themes.
Sure, you won't be seeing sandy beaches and palm trees, but it also gives a deeper look into how the Baeumlers became successful.
Article continues below advertisement
Where do the Baeumlers live in Canada?
The same place where they run BQC: Oakville! It's one of the most densely populated areas of Ontario and is a beautiful town with a lot going for it. With a large number of high-ranking schools and a great economy, it's definitely a great place to call home.
Renovation Inc. debuted on Sunday, Sept. 6, 2020 on HGTV at 8 p.m. EST. You can catch new episodes weekly, every Sunday after that.