What the Heck Is a "Black Swan Event" Anyway?
Nassim Nicholas Taleb says an event has to fit specific criteria to be a black swan and the COVID-19 pandemic doesn't. Here are some examples.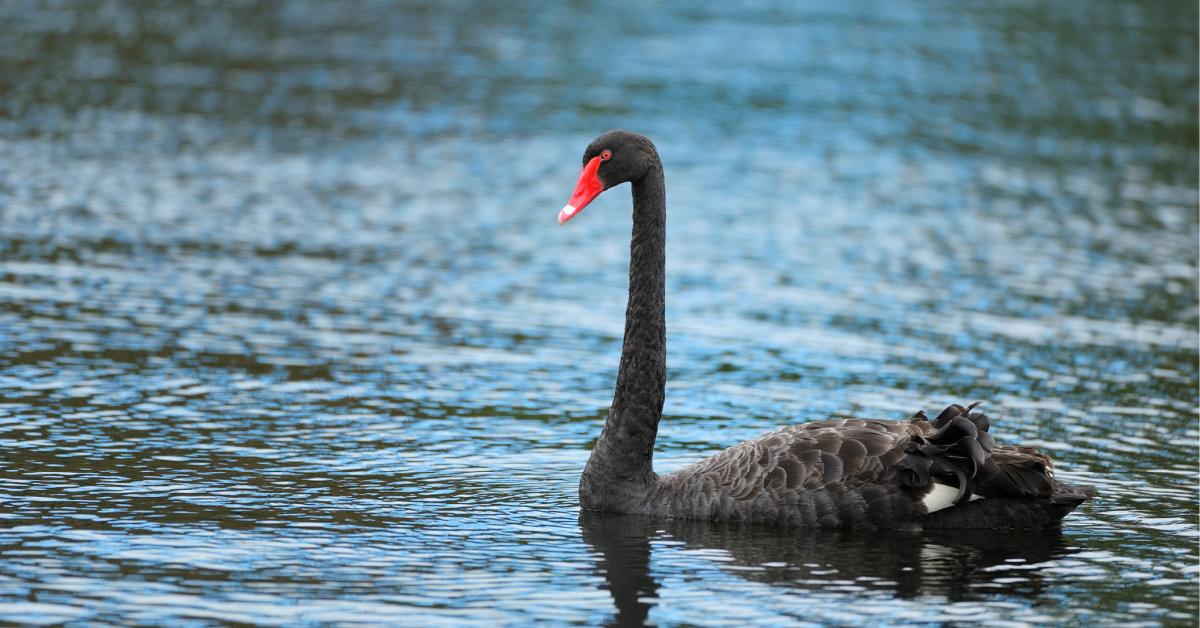 Given the world's current situation, there's a chance you may have heard the words "black swan event" thrown around by some individuals. No, it doesn't mean you're headed to the ballet. A black swan event refers to something very specific, but it's not necessarily tied to just one industry (hence why you may hear doctors, stock market enthusiasts, and/or historians use the phrase).
Article continues below advertisement
Still confused? Don't worry. We'll explain what a black swan event is, plus give some examples of black swan events that have occurred in the past. Let's dive in (pun intended)!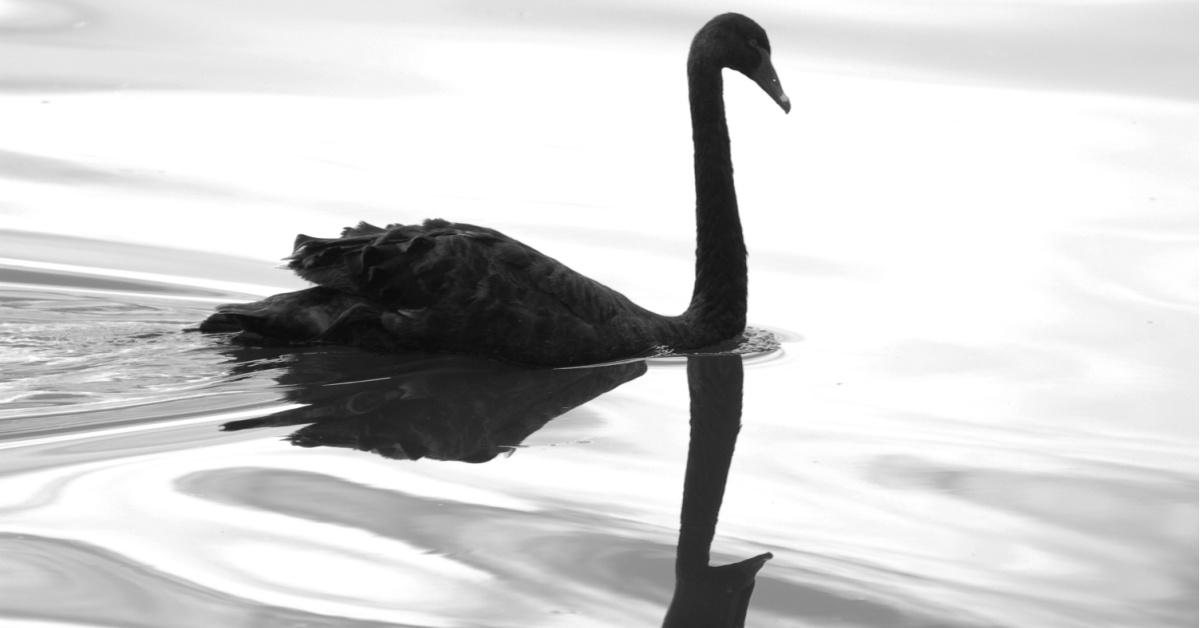 Article continues below advertisement
There are several examples of black swan events throughout history.
In his 2007 book Fooled By Randomness, statistician Nassim Nicholas Taleb says that nearly all major scientific discoveries, historical events, and artistic accomplishments are black swan events. He specifically mentions things like the rise of the internet, the invention of the personal computer, and the Sept. 11, 2001 attacks as examples of black swan events.
More recently, a black swan event has become a common way to describe certain unforeseen downturns in the financial realm, especially when referring to the housing market crash of 2008. Some people have also referred to the COVID-19 pandemic as a black swan event, although Taleb argues that this is not actually the case.
Article continues below advertisement
What's the meaning of the phrase "black swan event"?
Let's take a minute to define exactly what we mean by the term "black swan event." The idea of black swan events can be traced back all the way to 2nd-century Rome, when a poet named Juvenal wrote about something being "rare [...] very much like a black swan." Only, when Juvenal wrote this, he didn't know that black swans actually existed. At the time, it was sort of like saying something is as rare as flying pigs.
Article continues below advertisement
Many years later, when Dutch explorers became the first Europeans to actually see real-life black swans, the phrase "black swan event" came to refer to an event that suddenly proves something that was previously thought to be impossible.
Fast forward to 2007, when Taleb coined the "black swan theory" in his book. According to Taleb, an event must fit three criteria in order to be considered a black swan. First, the event must be a surprise to the observer. Second, it must have a major effect (this effect can be positive, but black swan events are usually negative).
Article continues below advertisement
Finally, after the event occurs, it is rationalized by hindsight. In other words, people might say something like, "We should have seen this coming." In reality, you can't see a black swan coming. That's what makes it a black swan.
Article continues below advertisement
Why isn't the COVID-19 disaster a black swan event?
As the COVID-19 pandemic began to wreak havoc on the world in late 2019 and early 2020, some mistakenly referred to it as a black swan event. However, in March 2020, Taleb (along with investor Mark Spitznagel) wrote an article explaining that the pandemic was actually a white swan (in fact, his 2007 book had explicitly defined a then-hypothetical global pandemic as such).
That's because a global pandemic is something that is certain to occur (and was certain to occur before the most recent one actually did start taking place). In short: pandemics happen, we know they happen, and they are therefore not black swans. Of course, that's not to say pandemics are not bad.
Article continues below advertisement
So, what do we do to prevent future black swans?
Trick question! You can't do anything to prevent a black swan event happening in the future, because, by its very definition, you can't predict that a black swan event will occur (are you getting dizzy yet?). Taleb argues that rather than trying to predict the unpredictable, companies (and society as a whole) should instead build robust systems that can withstand negative events.
In other words, it's best to be prepared for bad things to happen, even if you don't know exactly what those bad things may be or when they will occur. We may not be able to see the future, but we can prepare to be prepared.