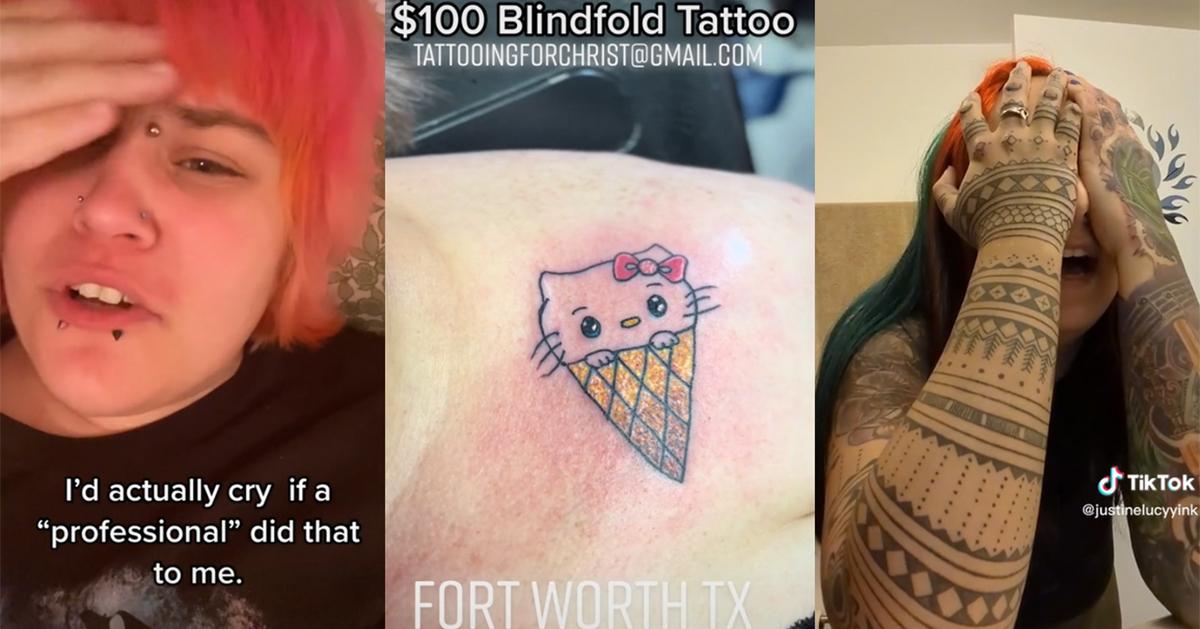 A Tattoo Artist on TikTok Is Being Called out for Her Controversial Blindfold Tattoos
In an age where an internet presence can make or break your reputation, folks will do just about anything in an attempt to stand out on platforms like TikTok. Whether you're someone trying to cash in on clout from the latest dance craze or a legitimate business owner or employee posting videos to drum up a little more attention, it's all about the view counts and engagement. Sometimes, you get wholesome stories about theater workers making popcorn-serving into performance art.
Article continues below advertisement
Other times, you can generate some controversy with your business practices online. In recent news, a tattoo artist who is active on TikTok has been getting attention. She offers an odd service by selling what she calls blindfold tattoos to some of her customers. Unfortunately, her unique service and art technique have drawn the ire of other professional tattoo artists. Here's what people have to say about her blindfold tattoos.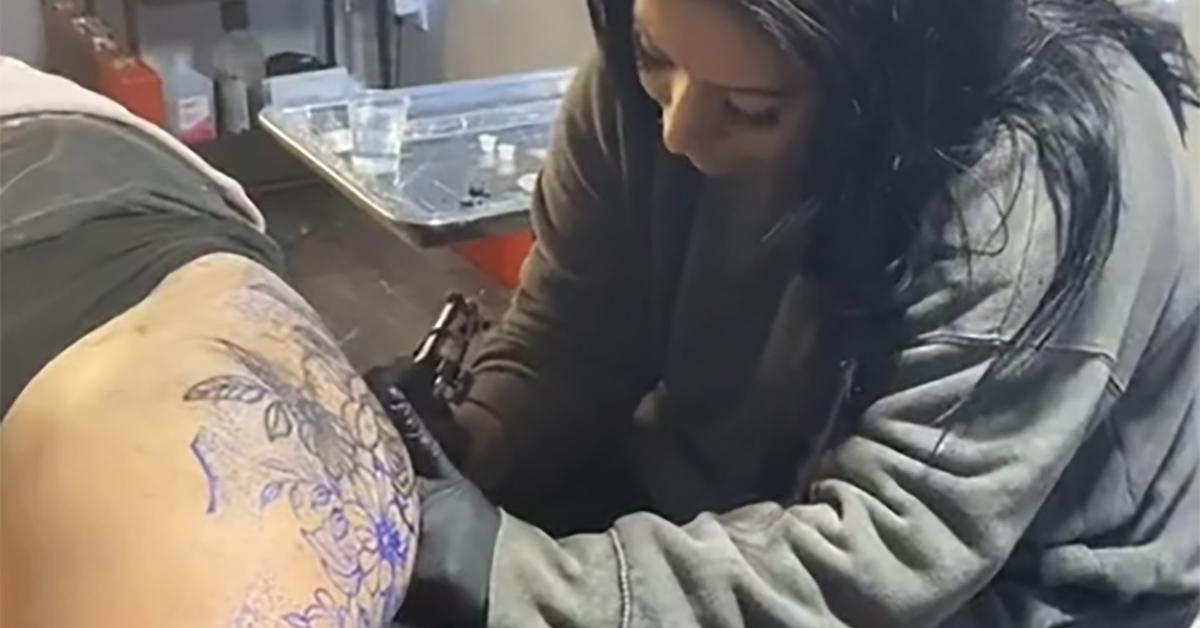 Article continues below advertisement
An artist offers blindfold tattoos to her clients, but TikTok isn't having it.
Ariel DeJesus, known as @arieldejesus2 on TikTok, is a professional tattoo artist based in Fort Worth, Texas. Aside from traditional tattoo offerings, she sells special blindfold tattoos starting at $100. Through this service, Ariel has her client choose specific categories to inform the kind of tattoo she'll make. Once a customer settles on those categories, the customer is made to blindfold themselves while she works on the tattoo and is asked not to remove it until the tattoo is completed.
Other tattoo artists have spoken out against her technique, claiming that the quality of her work is not worth the steep price tag, especially when clients do not know what kind of art they are getting permanently tattooed on their bodies. @tattooedmom84 openly mocks some of Ariel's work, honing in on a blatant mistake she made with a clock design. @pnwartrat98 unfavorably compared one of Ariel's blindfold tattoos to one they had given themselves while drunk and under duress.
Article continues below advertisement
While the blindfold tattoos have raised some red flags for several artists in the tattoo community, they have also brought some of Ariel's more questionable business practices to light.
Article continues below advertisement
Ariel DeJesus is infamous among the tattoo artist community.
While mocking Ariel's blindfold tattoo service and the quality of her work is one thing, tattoo artists have also pointed out several alleged problems with her business. @justinelucyyink has claimed on both Twitter and TikTok that she steals her art from several sources. She is also known to block other users and delete negative comments that call her out for her behavior and methods. @jesvalentinetattoos also rips apart Ariel's tattoo tutorial, stating that aspiring tattoo artists should steer clear.
Reportedly, Ariel doesn't even keep a clean workspace, which is maybe the sort of thing you would want if someone is drawing on your skin using needles. @chinchilladas points out several alleged health code violations that Ariel commits on a regular basis. These include, but are not limited to, wearing open-toed shoes, having clients sit on torn-up tattoo beds, not wearing gloves, and even tattooing a client at home with a cat on top of them.
Some tattoo artists on TikTok have opted not to tag Ariel in any of their criticism videos in order to give her less clout, but whenever Ariel does post, tattoo TikTok has a field day.