Meredith Duxbury's Makeup Routine Is Trending on TikTok, but Is It a Hit or Miss?
In case you've been out of the loop, TikTok has become one of the most trend-forward social media hubs. Over the years, creators have been able to spread everything from dance challenges to food recipes, and cleaning hacks that have taken on a life of their own.
As of late, beauty and fashion blogger Meredith Duxbury has been the talk of #BeautyTok, thanks to her unique take on foundation application.
Article continues below advertisement
Naturally, the beauty girlies have been humoring the process, and have tried their hand at Meredith unique's routine.
However, makeup application varies from person to person. So, while some folks are fans of Meredith's makeup routine, others are not so fond of the process.
Here's the 4-1-1.
Article continues below advertisement
Meredith Duxury's makeup routine consists of using a copious amount of foundation, concealer, and contour and blending it with your fingers.
Most of us have been taught the basic makeup application steps: primer, foundation, conceal, contour and highlight, and set.
Depending on skin types and needs, some folks choose between cream, liquid, and powder foundation formulas. The application usually requires the use of a Beauty Blender (or makeup sponge) or a makeup brush.
Meredith's routine takes things up a notch. For starters, after applying primer, Meredith uses 10 pumps of foundation and warms it up by using the ends of a makeup brush. Then, she swipes the product on her face using the ends of the makeup brush.
Next, Meredith rubs the product onto her face and blends it with her fingers, smoothing it down to her neck area. She follows up with a makeup sponge to further blend the product onto her skin.
Article continues below advertisement
Once complete, Meredith focuses on adding tons of concealer to her eye area and high points of her face. Then, she blends the product with a makeup sponge. After that, she follows through with the rest of her face routine, using large amounts of product.
Article continues below advertisement
Various creators have tried the trend and given their honest opinions about Meredith Duxbury's makeup routine.
Let's be honest: The idea of using enormous amounts of product on your face would make most beauty girls wince. After all, you don't need loads of makeup to score a flawless look.
However, many creators decided to see if Meredith is onto something with her routine.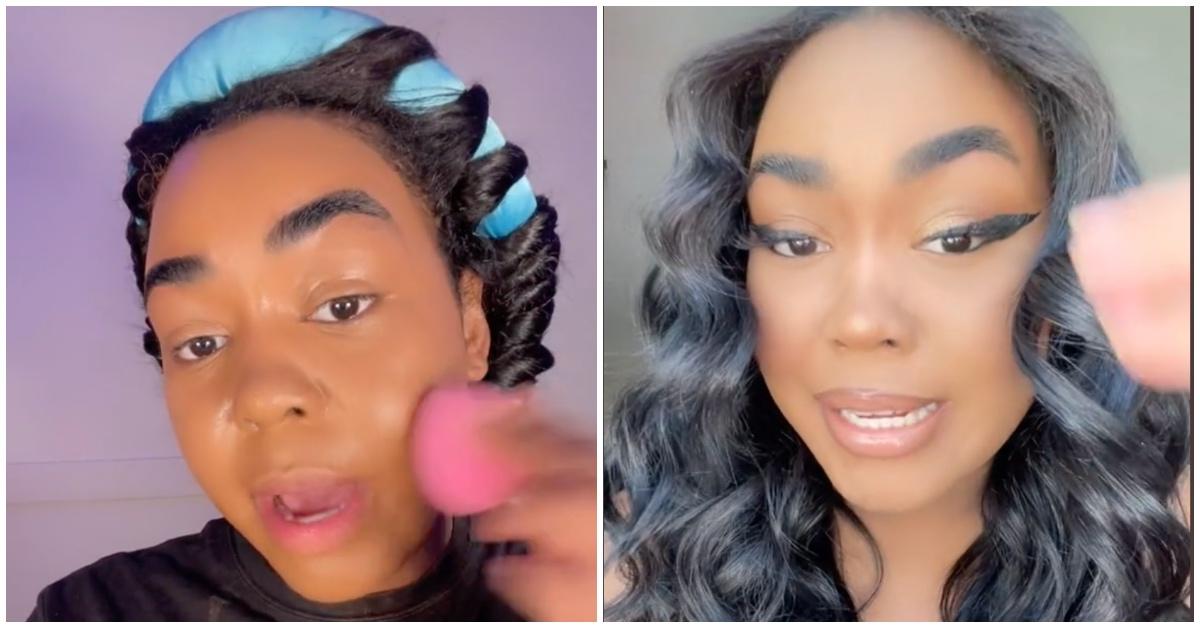 Article continues below advertisement
As for creator Salome (@jessalomex), she's with most folks who believe in using small amounts of product to build a beauty beat. However, her face did look camera-ready, and she shared that there were some elements of Meredith's routine she liked.
"You guys know that I'm completely honest," Salome says in Part 2 of her TikTok review. "I love how my complexion looks, but do you need this much foundation? Absolutely not."
Article continues below advertisement
After taking time to finish her face after applying the foundation, Salome continued with her thoughts.
"This is what it looks like in natural lighting. I'm not going to lie, my skin, chef's kiss. Too good. But, that's a lot of foundation, that's a waste of product. I don't have anything against putting the foundation on with your hands. I think that's really good. I even got foundation up my nose. I feel very sticky. I feel very heavy. In this economy, in this weather, no."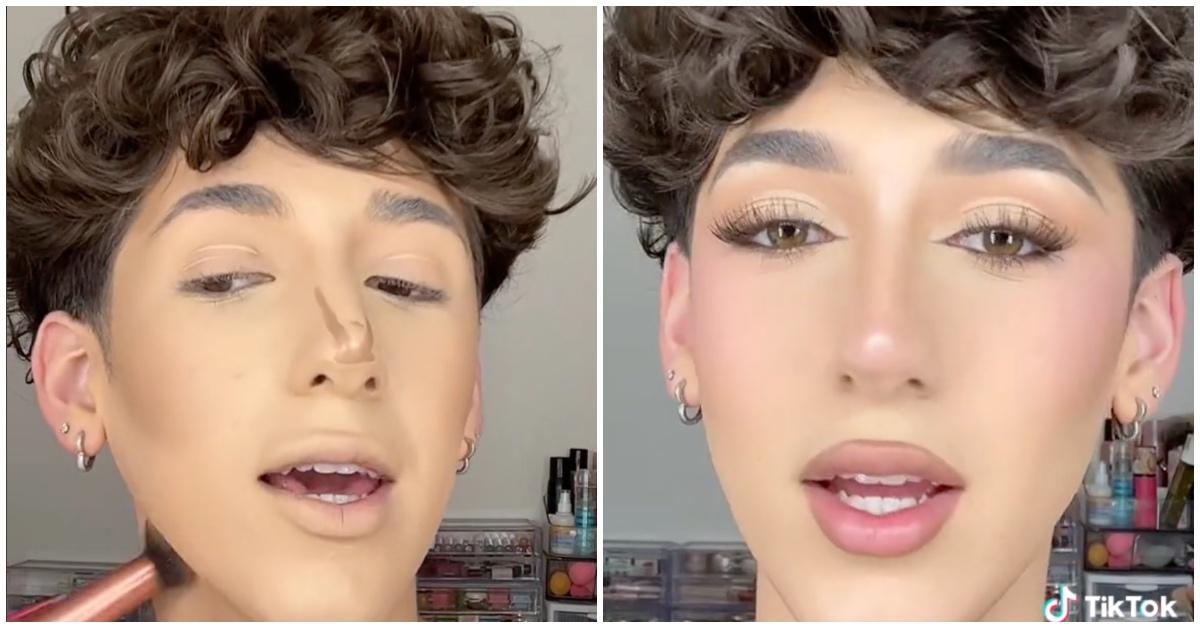 Article continues below advertisement
On the flip side, creator @Daus Mendoza was completely in awe of the process and the finishing look. In Part 2 of Daus's video, he shared that the only part of the process he didn't like was "blending with his fingers."
He even shared that he has to try this again.
"This is really doing something, I might have to try this again, but a lot less if you know what I mean," Daus tells followers.
In fact, Daus also took to his comment section to give an update on how his makeup lasted throughout the day.
"For those wondering, I wore it for six hours and it looked THE SAME. Like nothing moved and I was jumping and hopping," Daus said in the comments.
Article continues below advertisement
That said, the final verdict is 50/50. There's nothing wrong with trying out Meredith Duxbury's trend, but it pays to know what works for you with your makeup routine.