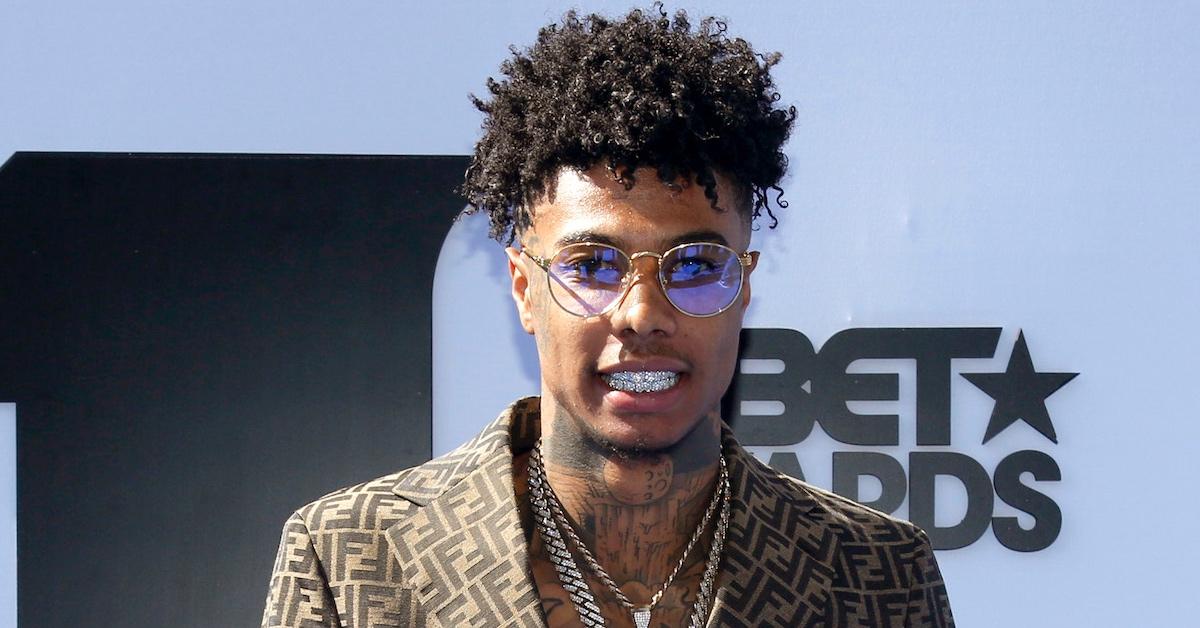 Fans Have Accused Blueface of Running a Cult After Tattoo Video Goes Viral
If there is one thing we know about Blueface, it's that you can always count on the rapper to go viral. Whether he's sharing videos of nude exotic dancers or his artist Chrisean Rock tattooing the rapper's name on his face on his social media, Blueface is always in the headlines. But as they say, not all press is good press.
Article continues below advertisement
This time around, the Compton-born rapper has found himself in the middle of vicious rumors. Some believe that he may be leading some sort of cult in light of news that he has various women living with him. Whew, chile! So, what's really going on in Blueface's world? Read on as we fill in the blanks.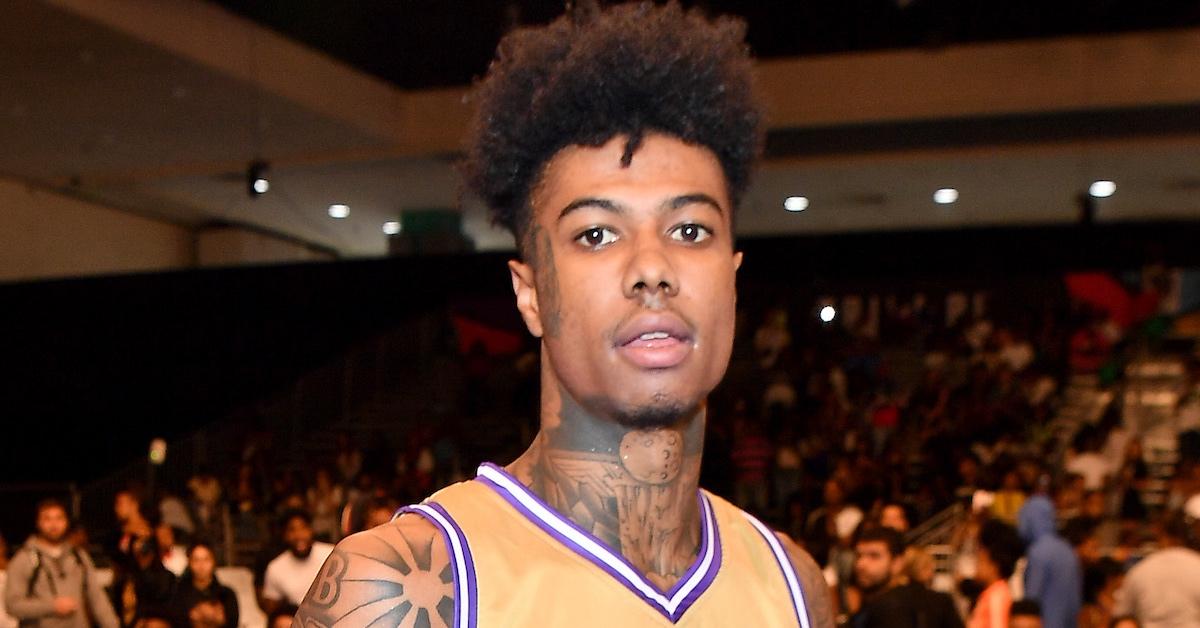 Article continues below advertisement
Fans are convinced that Blueface is leading a cult after a viral video captured their attention.
Like it or not, fans are not wrong for wanting an explanation from the "Thotiana" rapper. In case you missed it, a video went viral of the rapper making strange requests of the women currently living in his home.
In the video, Blueface (real name: Johnathan Jamall Michael Porter) is seen walking throughout his home saying, "We're getting tattoos today." The clip shows several women in the house sleeping in bunk beds. He wakes them up and makes the grand announcement that they all have to "get tattoos or go home."
Article continues below advertisement
He asked one of the young ladies, "Where are you getting your tattoo at?"
The woman then spreads two fingers and touches her neck to answer his question. Another woman said that she's getting a tattoo on her hands.
Article continues below advertisement
Article continues below advertisement
Once the video made its rounds on social media, many had a lot to say. Fans wasted no time accusing him of running a cult. In fact, others even said that the video was giving them R. Kelly vibes.
Blueface has various women in his house because of a 'Bad Girls Club'-esque reality show he's currently filming.
It didn't take long for the rapper to clap back at the naysayers and those commenting about the viral video. To him, it's simply nothing out of the ordinary. It's nothing more than a business move.
Article continues below advertisement
In a series of tweets, the rapper explains that he is currently filming a reality show centered around women from all over the U.S. His goal is to provide them with housing as he promotes their brands. Blueface also made sure to mention that he does not live at the two houses where he's filming.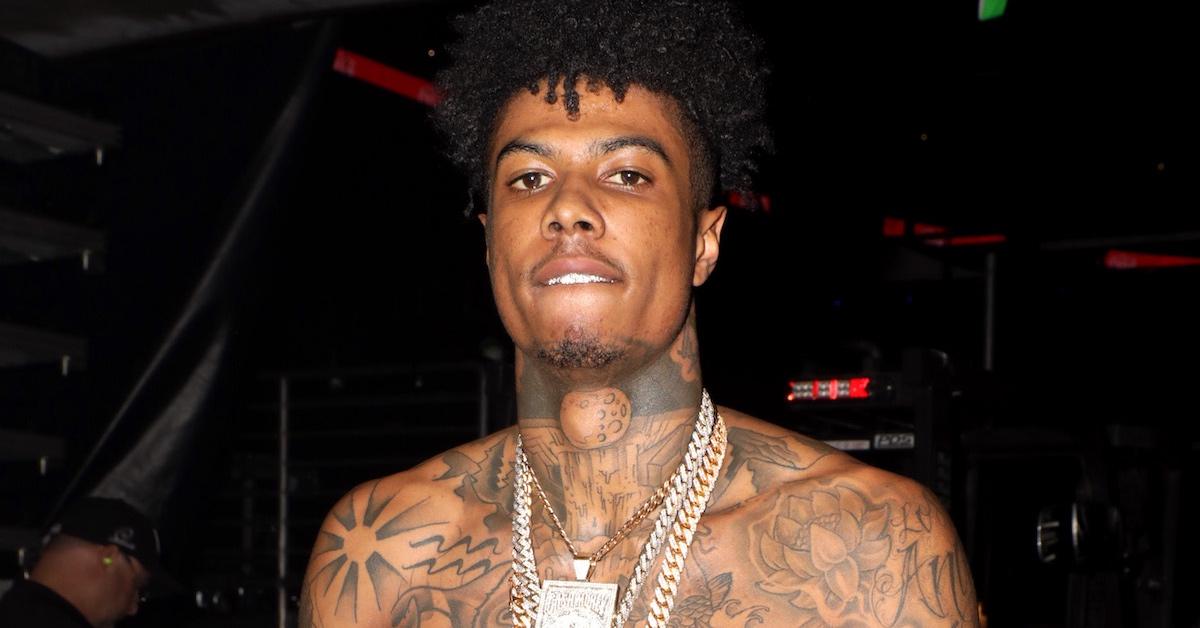 Article continues below advertisement
And while many fans have been very vocal about the R. Kelly comparisons, Blueface shut it all down immediately.
He tweeted that there is no form of sexual assault going on. While some of the women may engage with one another, it's not by his order.
Still, the idea doesn't sit right with fans. In light of the Me Too movement and because of his celebrity, it just doesn't seem like a good idea to fans on social media.
Article continues below advertisement
Despite the backlash, Blueface is moving forward with his project, named Blue Girls Club, since the show is inspired by the Oxygen show Bad Girls Club.
Article continues below advertisement
If fans are interested in learning more about the show, it's currently available to stream on his OnlyFans page for $40 per month. Plus, the Rap-Up reports that Blueface has officially ended filming for Season 2 and that Season 3 auditions will be underway soon.
And since he's already two seasons in, it's safe to say that despite the backlash, fans are enjoying his content.