Bob Marley Is an Undeniable Icon, but His Wife Rita Marley Shines as an Unparalleled Icon
We all know who Bob Marley was, but there isn't as much information about his wife, Rita. Here is everything we know about her.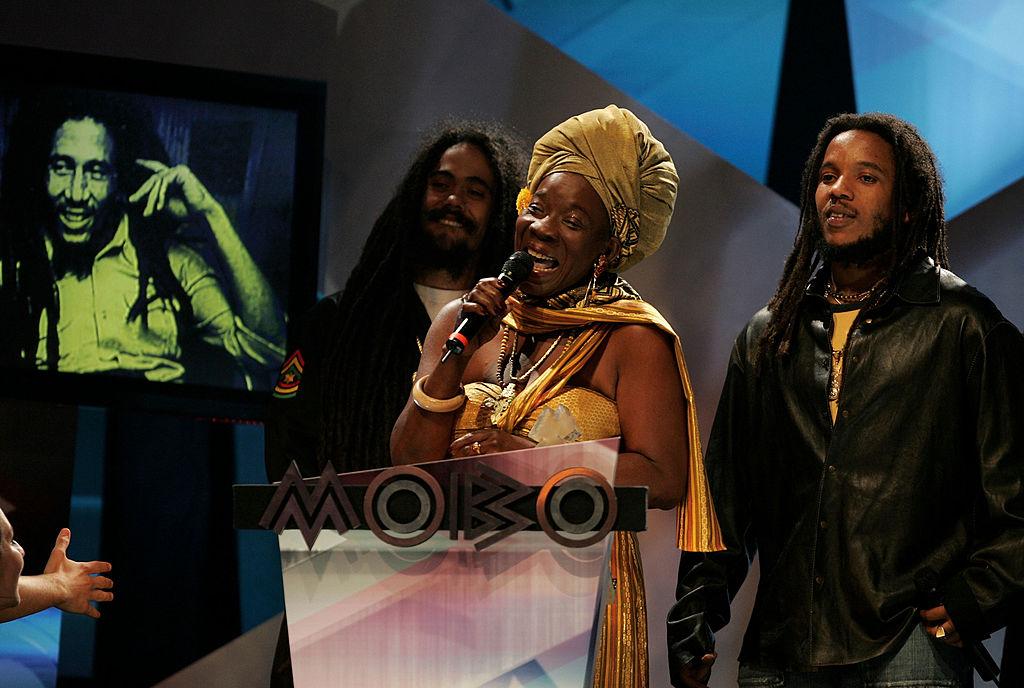 Many fans of Bob Marley need only hear his name and us music nerds are immediately jamming to reggae beats. But let's dive into the extraordinary life of the one and only Jamaican icon. We're about to take you on a ride through the rhythmic wonderland that was Bob's world, and nothing is off-limits. Although Bob is not with us anymore, his music was more than catchy melodies and groovy rhythms; it was a powerful force for change.
Article continues below advertisement
He used his songs as a platform to spread messages of love, unity, and social justice. Songs like "Redemption Song" and "One Love" became anthems for a generation seeking peace and equality. But let's remember Bob's iconic image. With his signature dreadlocks, vibrant stage presence, and infectious smile, he became an international symbol of rebellion and free-spiritedness. His music was a vessel for his powerful beliefs, and he wore his heart on his sleeve, or rather, on his guitar.
There's an old saying that goes, "Behind every successful man is a strong woman." If you know about Rita Marley, wife of the iconic reggae virtuoso Bob Marley, then you know that this saying rings true, except Rita was by his side, championing and contributing to his greatness in more ways than one. While she flies under the radar these days, the Marley matriarch is definitely one to remember. Read on for details.
Article continues below advertisement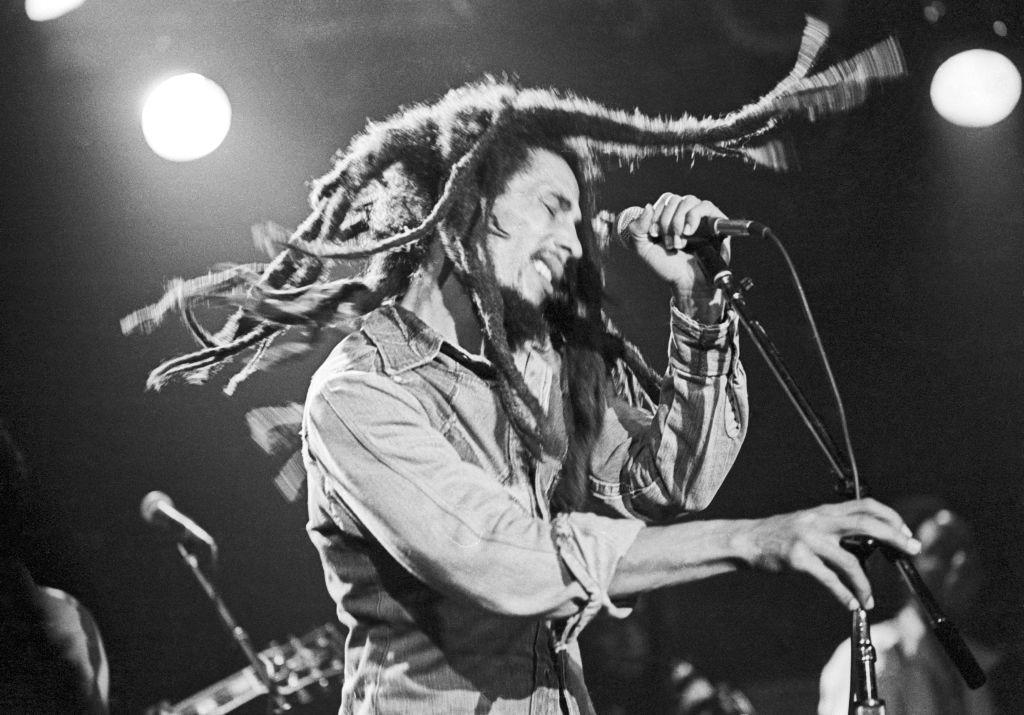 Who is Bob Marley's wife?
Many people know Bob, but his wife, Rita Marley, is an equally remarkable force to be reckoned with! Before we go forward, we have to know that Rita is a true reggae queen, and an overall extraordinary lady. Born on July 25, 1946 in the vibrant land of Cuba, she later found her rhythm in Jamaica and became a singing sensation, talented songwriter, and boss entrepreneur. Rita's love affair with music began when she joined the vocal group The Soulettes in the early 1960s.
Article continues below advertisement
They were like a cool Caribbean version of The Supremes, rocking those soulful melodies and killer harmonies. But little did Rita know her destiny had something much bigger in store for her. In a twist of fate, Rita crossed paths with the icon, and they fell head over heels in love and tied the knot in 1966. Together, they embarked on a journey that would change the music world forever.
Article continues below advertisement
As a member of Bob Marley and the Wailers, Rita's unmistakable voice and stage presence added a whole new dimension to the band's sound. She brought that raw, soulful energy that made you want to jump up and start grooving. I mean, who could resist swaying to the rhythm of "No Woman, No Cry" when Rita joined Bob on the stage? Not me! But Rita didn't stop at being a singer, she also co-wrote some of the band's biggest hits and became an influential figure in reggae music. All hail the queen!
Some reports say the two also had an unconventional dynamic between them. For example, according to reports, the duo had a mutual agreement that tolerated extramarital affairs and relations. So, while they were married, they procreated with other people outside of their union. Other reports say the opposite. In fact, after Bob's death, Rita accused him of raping her in her 2004 memoir. She stated she did not want to be with him because of his infidelity, but he didn't take "no" for an answer.
Article continues below advertisement
After Bob's untimely passing in 1981, Rita took the reins and became the guardian of his legacy. She dedicated her life to preserving his music and spreading the message of love, unity, and social justice that he championed. In addition to releasing several books, Rita continues to thrive in her philanthropy, and still pursues musical projects.
Article continues below advertisement
What was Bob Marley's cause of death?
There are many reports about how the reggae icon passed, but according to Tufts Medical Center, and several other medical reports, Bob's life took a tragic turn when he passed away in 1981 due to a metastatic brain tumor. In 1977, doctors discovered a nasty melanoma (skin cancer) on Bob's toe.
Article continues below advertisement
At the time, doctors suggested amputating the toe to stop the spread of cancer, but here's the twist: Bob, being a devoted Rastafarian, refused the operation because it conflicted with his religious beliefs. This is also why Rastafarians avoid cutting their hair (and why he rocked those iconic dreadlocks!).
Unfortunately, the cancer didn't stop there. It metastasized and made its way to other parts of Bob's body, including his brain and lungs. Tragically, he succumbed to the disease in May 1981 at the young age of 36. It was a tremendous loss for the music world and fans worldwide, because Bob's legacy and impact is still alive and well today.