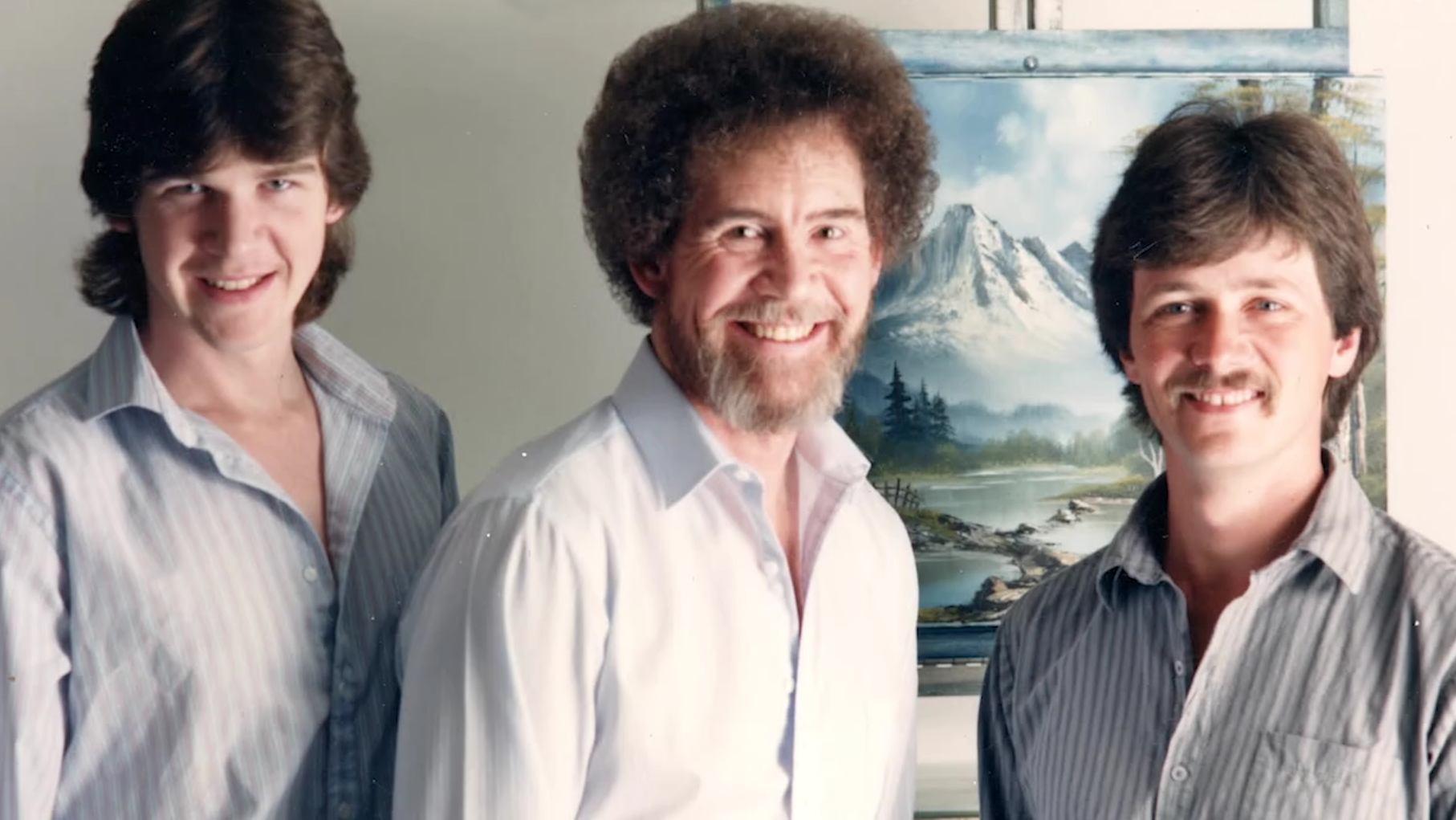 New Netflix Documentary Digs Into Largely Quiet Lawsuit Surrounding the Bob Ross Brand
American painter Bob Ross was a surprise hit whose fame came mostly after his death. He had a TV show that aired on PBS featuring him painting, usually scenery images that he seemed to create with ease. He had a son, Steve Ross, who followed in his footsteps.
Article continues below advertisement
And now, 26 years after his dad's death, Steve is opening up about a largely unknown battle over his dad's intellectual property rights in a new Netflix documentary.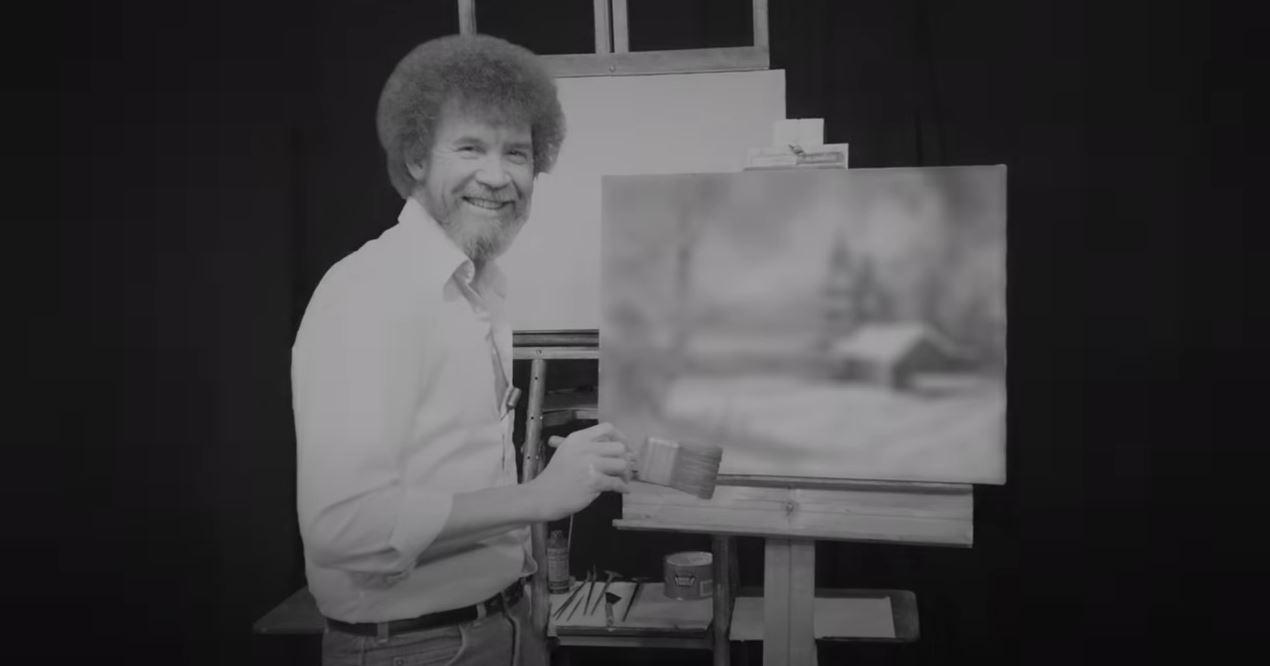 Article continues below advertisement
Bob Ross' son opens up about the legal battle over the rights to his dad's intellectual property.
Bob Ross was an iconic artist, and he shared his talent for turning paint strokes into masterpieces on his PBS show The Joy of Painting. His calm demeanor, hippie-like persona, and peaceful speaking voice made him an unusual hit who was well-loved even after he died in 1995.
When he died, a Bob Ross' son, Robert Steven Ross, who goes by the name Steve, was named his successor. He was also a painter and had a similar vibe to his dad — it just made sense. What didn't make sense was that someone else was claiming the rights to the Bob Ross brand.
Article continues below advertisement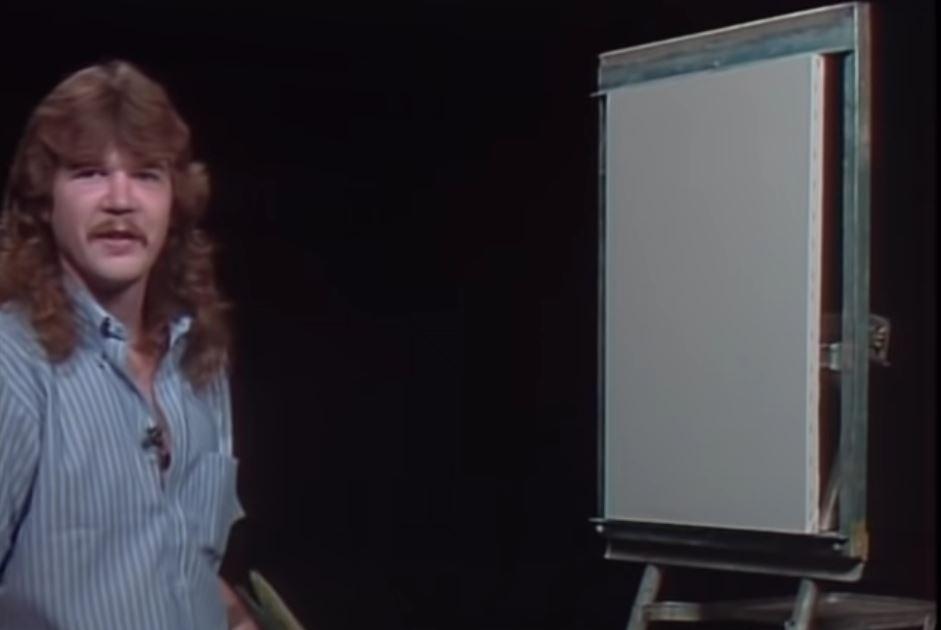 Bob Ross Inc. is an independently managed company that wasn't owned by Bob Ross at the time of his death, nor was it passed down to Steve when his dad died from lymphoma. Instead, the name and likeness of the artist, Bob's intellectual property, was owned by Walt and Annette Kowalski.
Article continues below advertisement
According to The Daily Beast, Bob was presented with legal documents asking him to turn over the business to Annette and Walt. He refused the request and instead made changes to his will to include that his son, Steve, and one of his half brothers should inherit his intellectual property.
But that's not what happened. Instead, a judge determined that Steve didn't hold the rights on the basis that, at the time the will was amended, the intellectual property belonged to Bob Ross Inc., not Bob himself.
And that's what this new Netflix documentary, titled Bob Ross: Happy Accidents, Betrayal & Greed, touches on.
Article continues below advertisement
What is Bob Ross' son doing now?
When his dad died, Steve fell into a depression and gave up his love of painting. Eventually, he fought his way back and now lives his life as a painter — just like his dad. In 2019, Steve was able to publicly stand at the easel again.
Steve is now following in his dad's footsteps, and he's teaching the love of art again. He holds art classes in both Colorado and Tennessee and assists others who have been certified as Bob Ross instructors.
Article continues below advertisement
"I didn't realize that people missed me or wanted to have me do this again," Steve said to The Daily Beast. "I always knew, but what I mean is, maybe I didn't want to know. Maybe I reserved the right to remain ignorant."
He's also happy to bring to light the legal troubles after his dad's death. "I've been wanting to get this story out for all these years," Steve says in the trailer of the new Netflix documentary.
Since the documentary's release, Bob Ross Inc. has issued a statement refuting Steve's claims, particularly that they attempted to block his story from coming out. "Bob Ross Inc. never pursued or threatened legal action against Steve Ross, and, in fact, no one at Bob Ross Inc. heard from Steve Ross for almost 20 years, until 2017 when Steve filed suit against the company without any prior communication," the statement reads.
Article continues below advertisement
Steve has previously said that he did not know that the intellectual property was left to him by his father in his will until shortly before he filed the lawsuit. But Bob Ross Inc. believes that the problem is simply that Bob had never clarified how his company worked internally, which is what led to the confusion over whether his descendants or the Kowalskis are the proper owners.
Article continues below advertisement
"Many of these baseless accusations attempt to relitigate claims brought against Bob Ross Inc. in 2017 by RSR Art LLC, a company owned by Steve Ross, Dana Jester, and Lawrence Kapp, all of whom appear in the film. Those claims were rejected by a court of law in 2019. RSR Art then filed an appeal, which was dismissed at RSR Art's request after the parties reached a settlement through a standard court-ordered mediation process," the statement says of the lawsuit and the documentary.
Bob Ross: Happy Accidents, Betrayal & Greed is available for streaming on Netflix now.